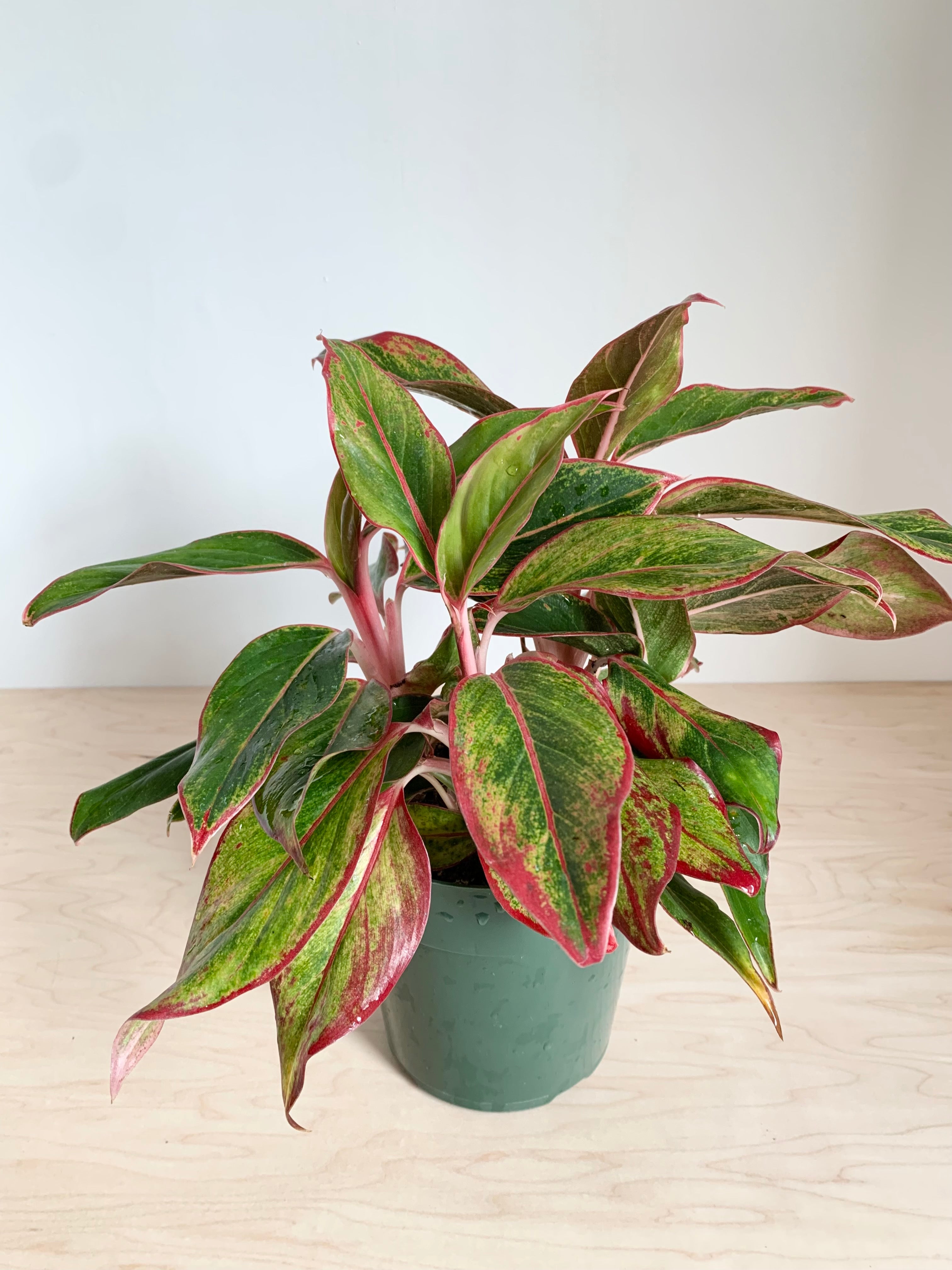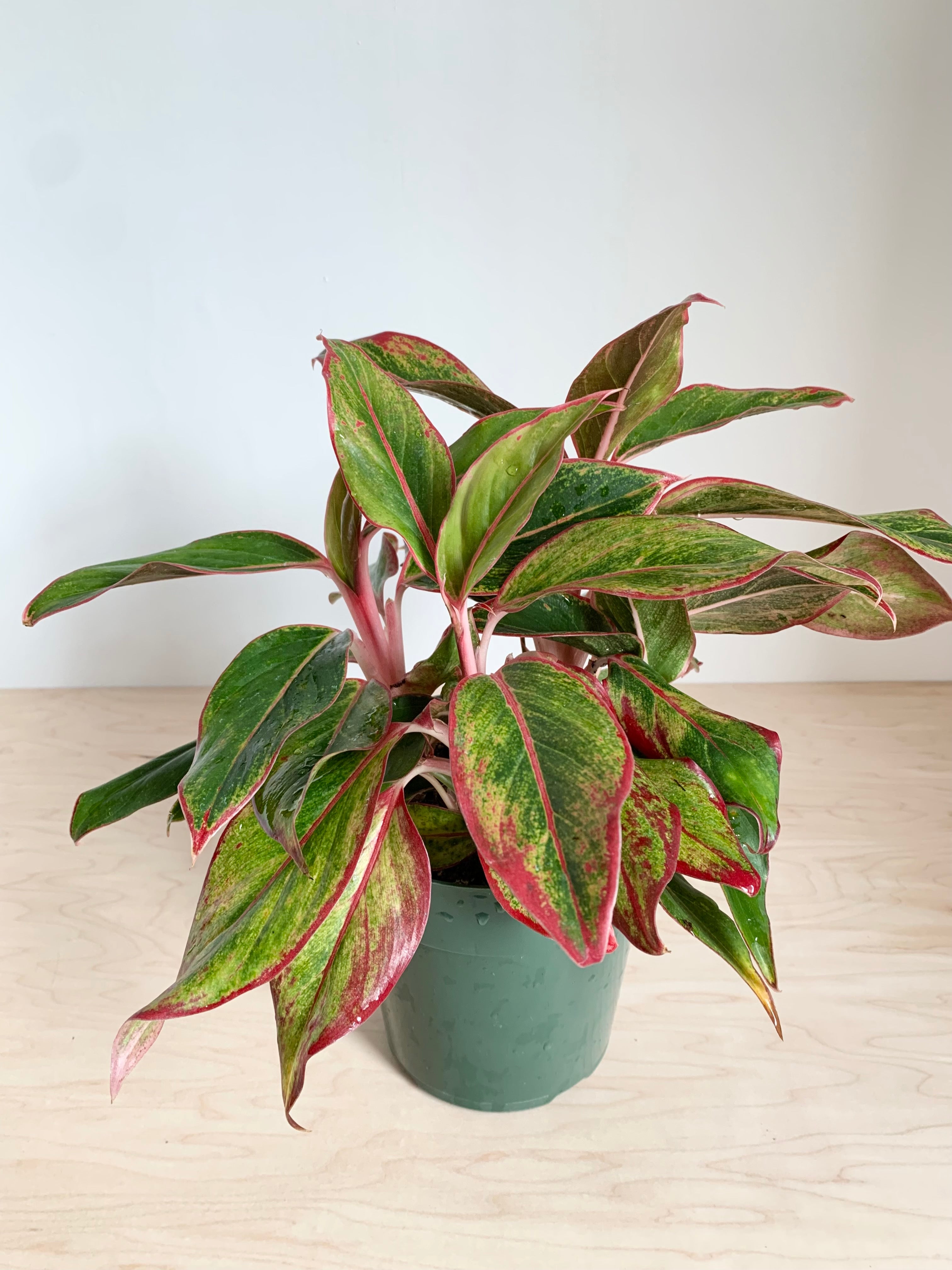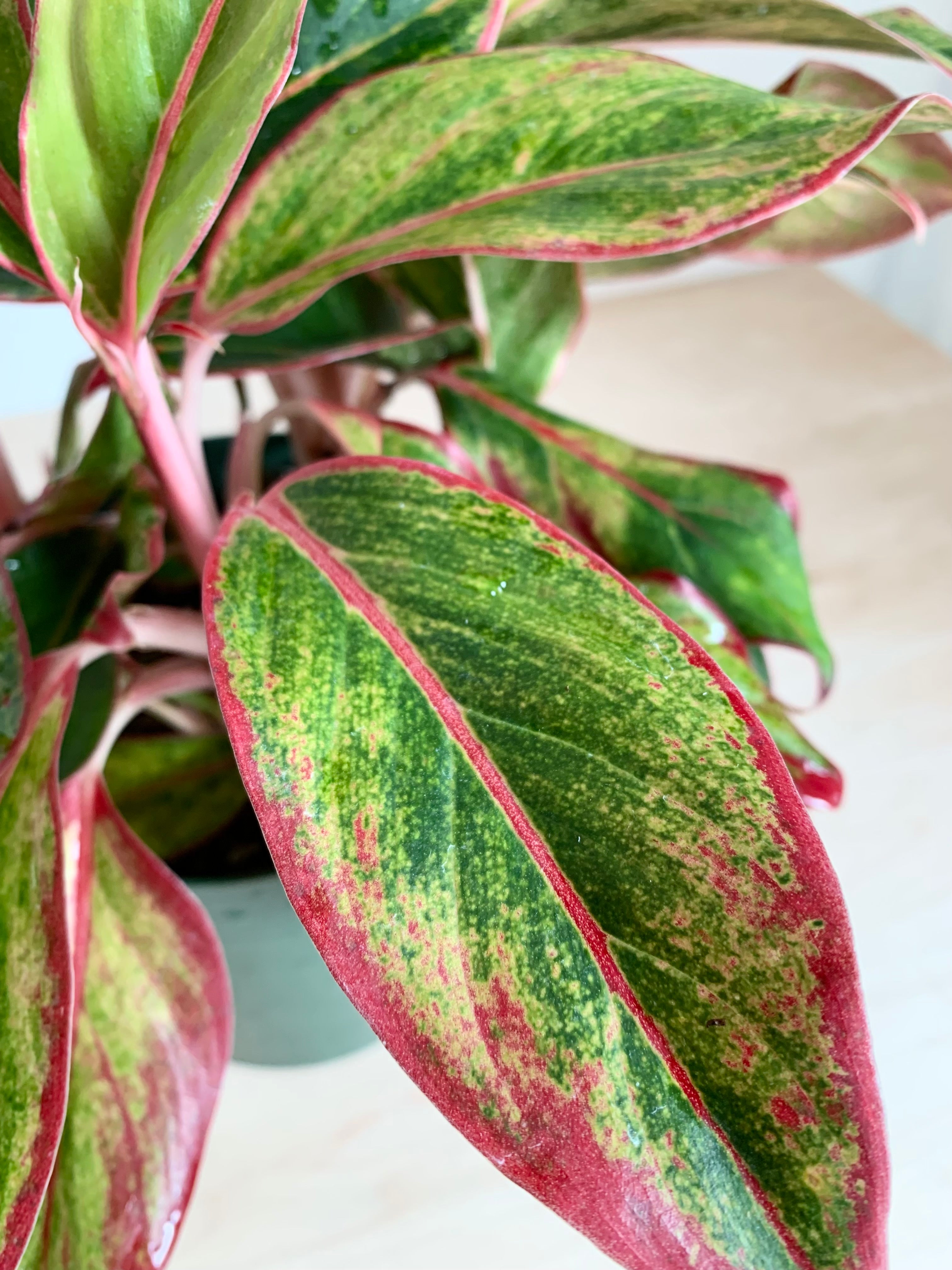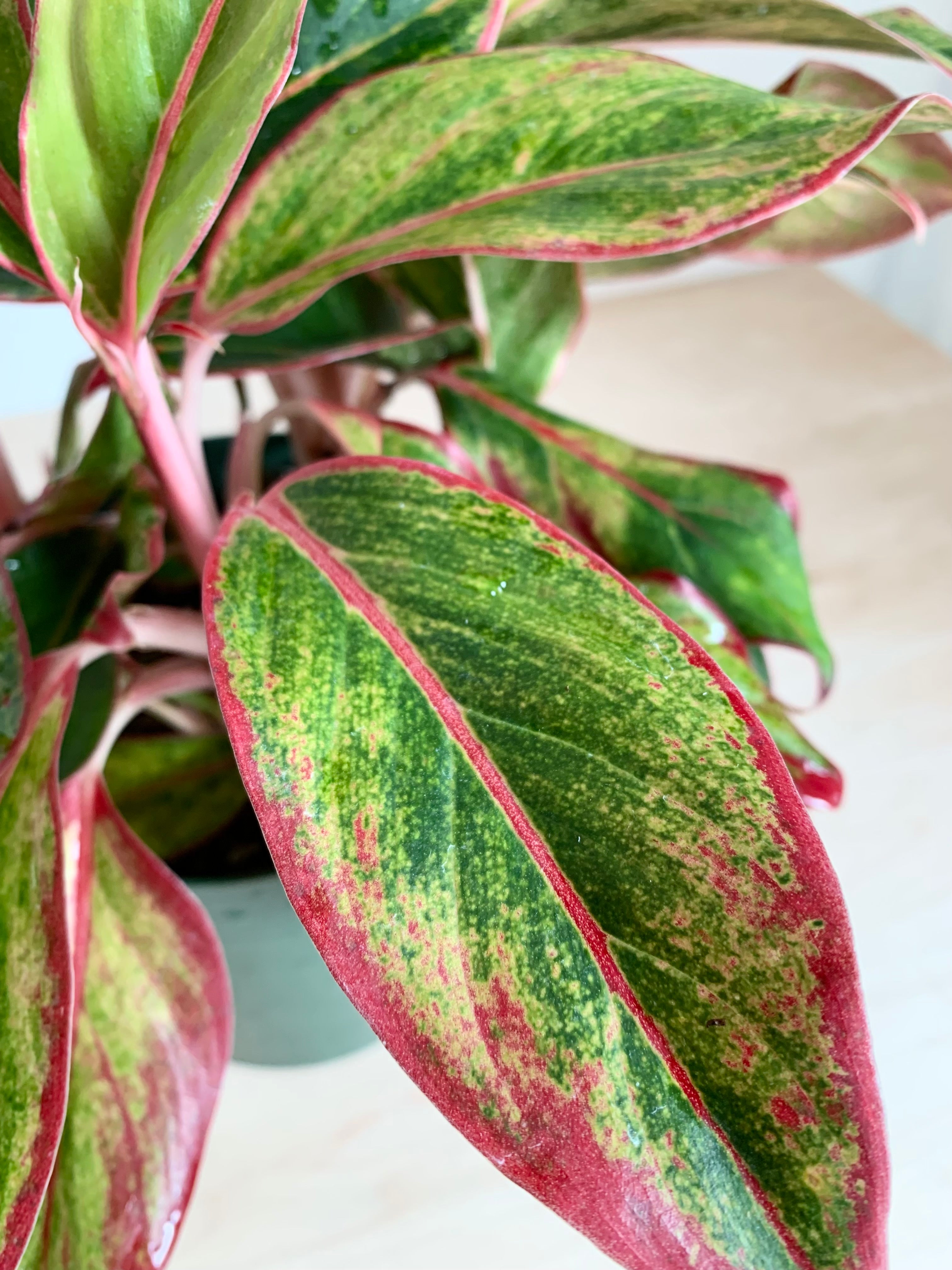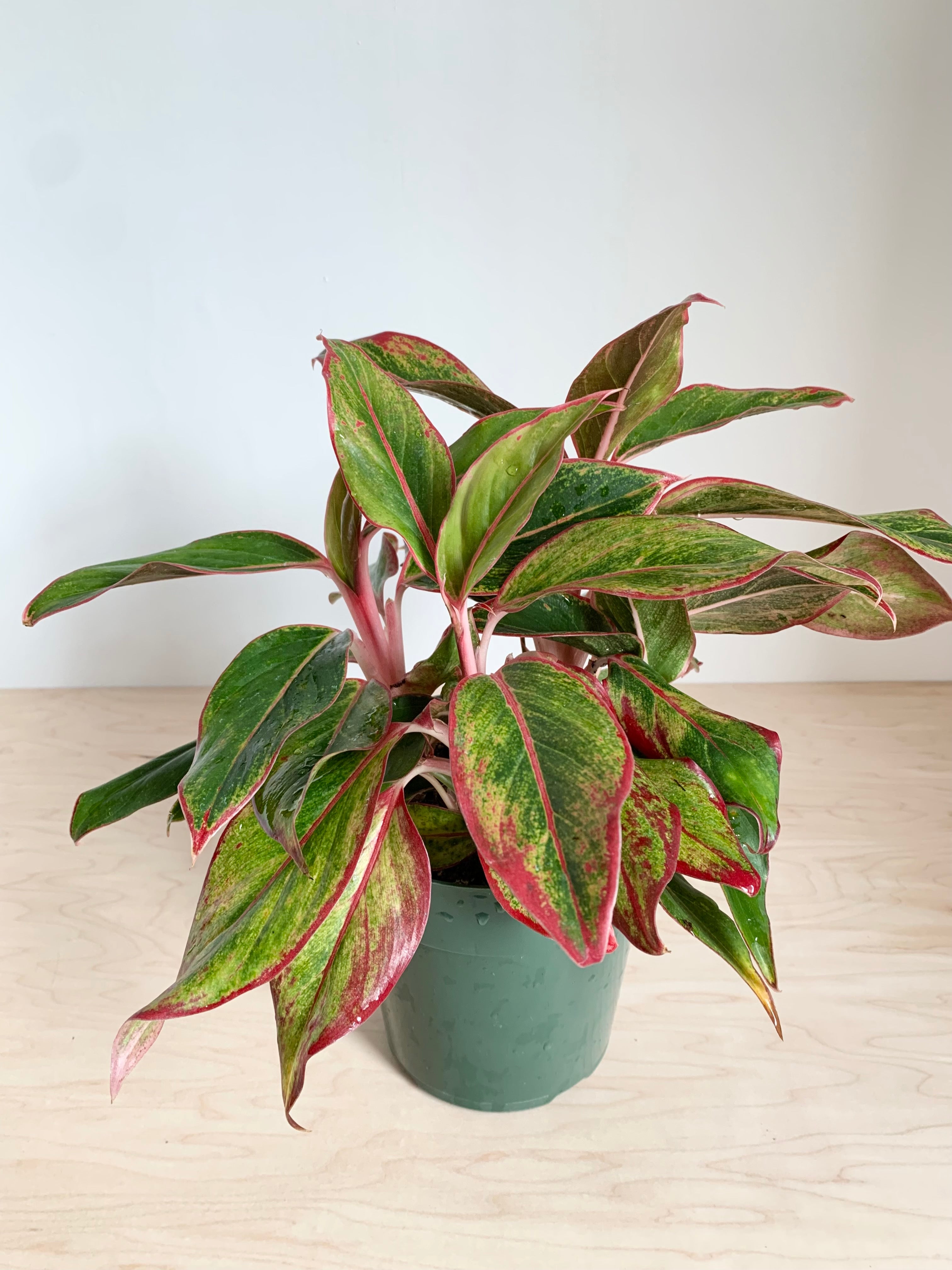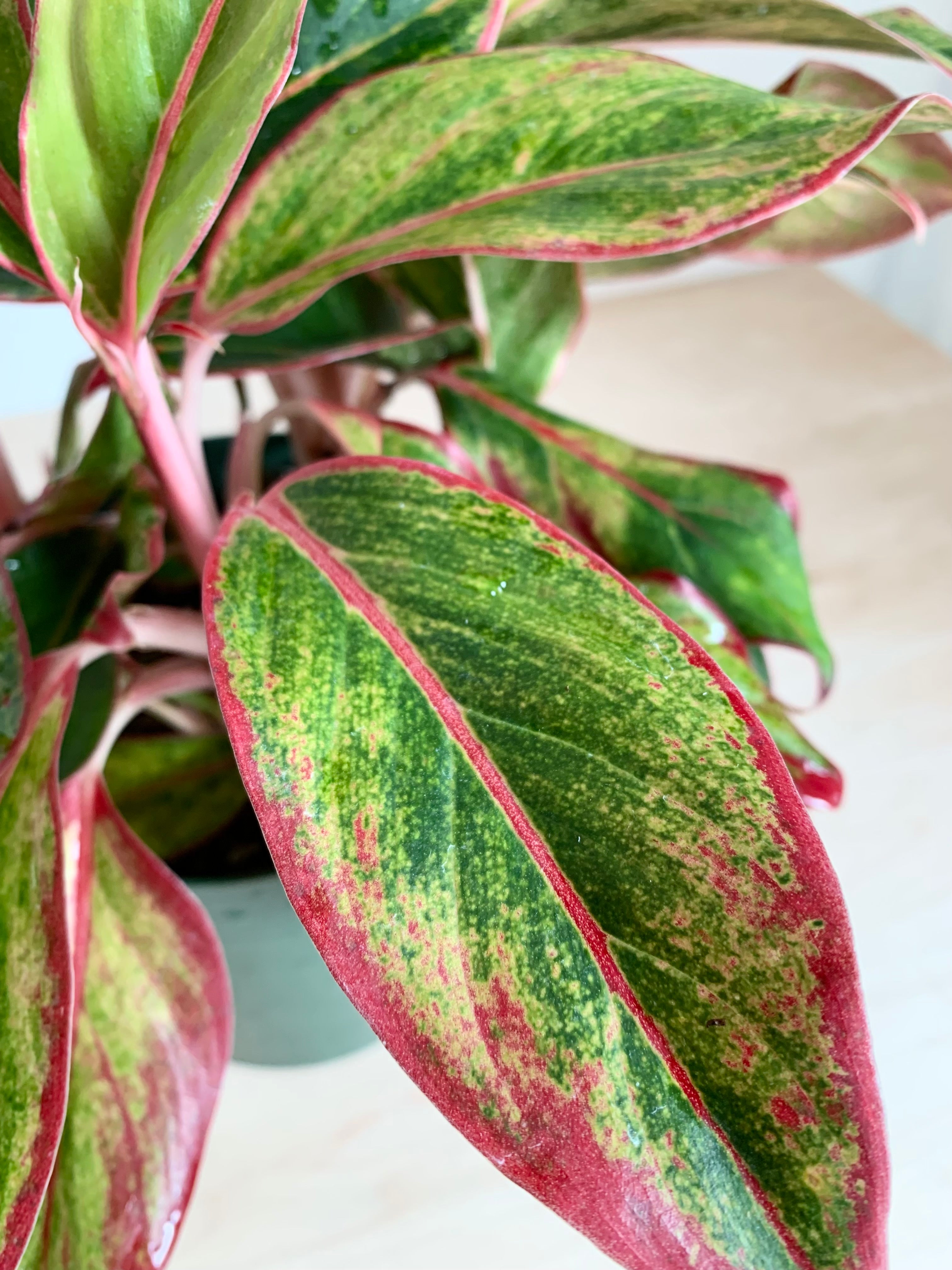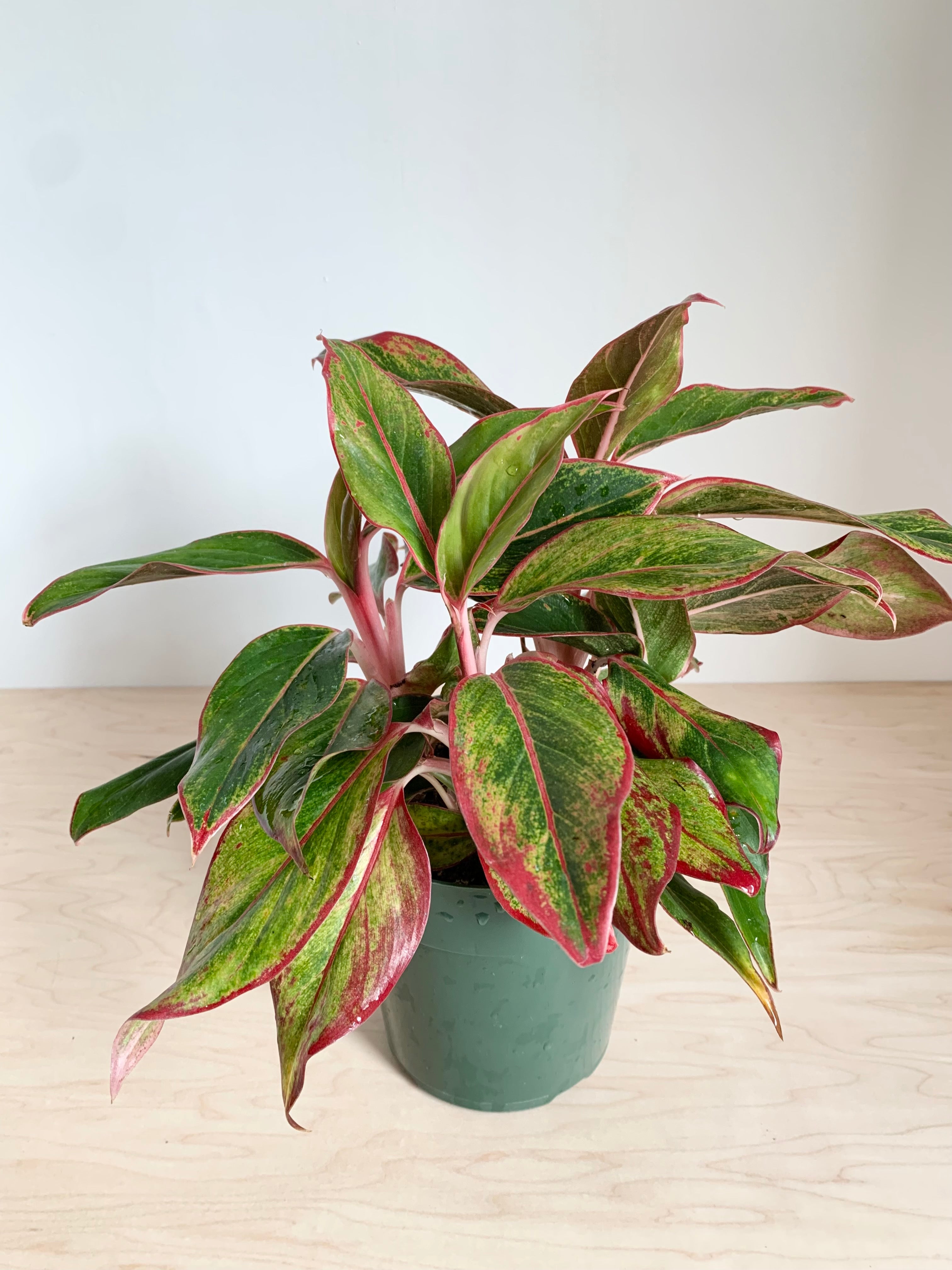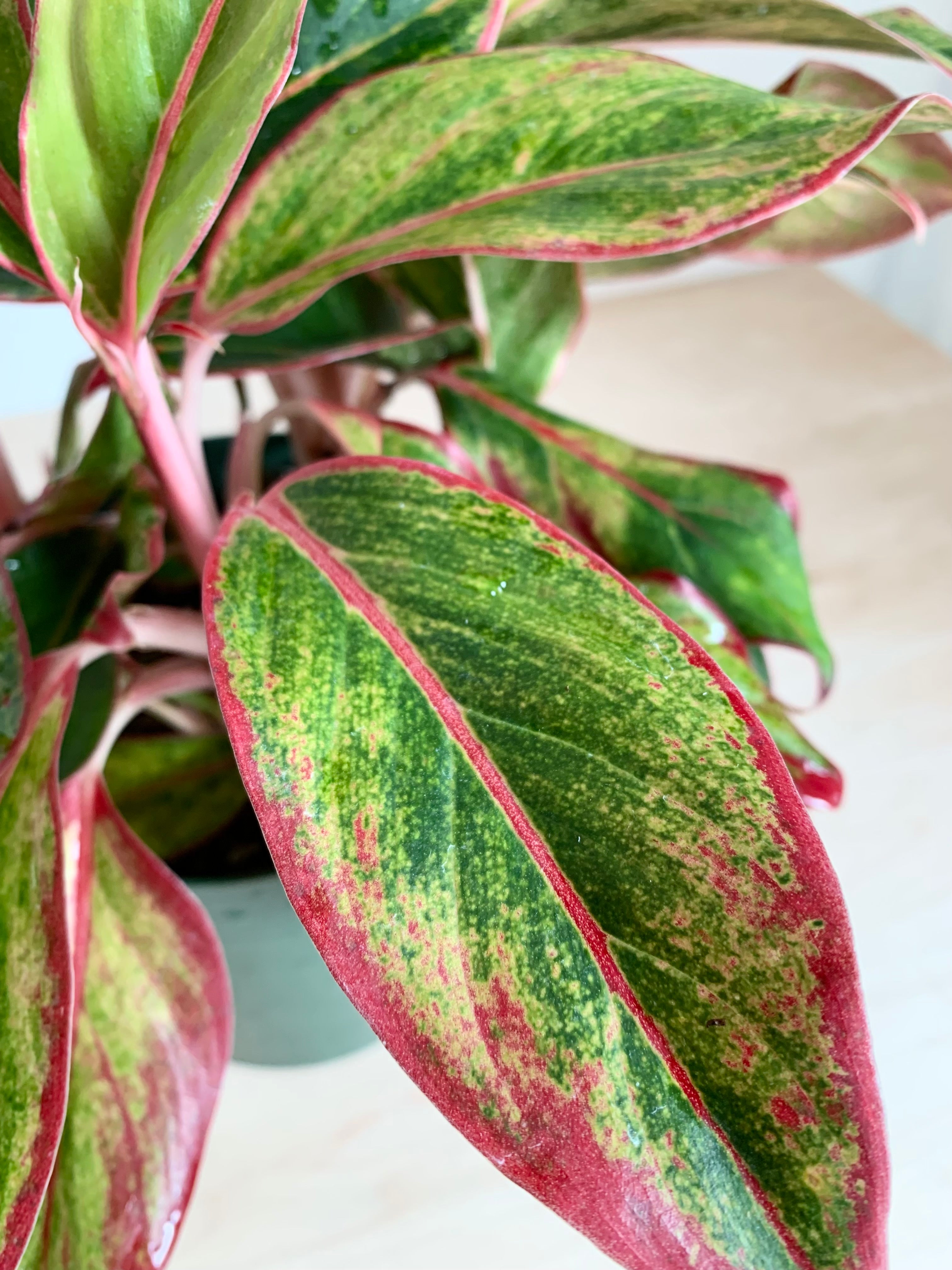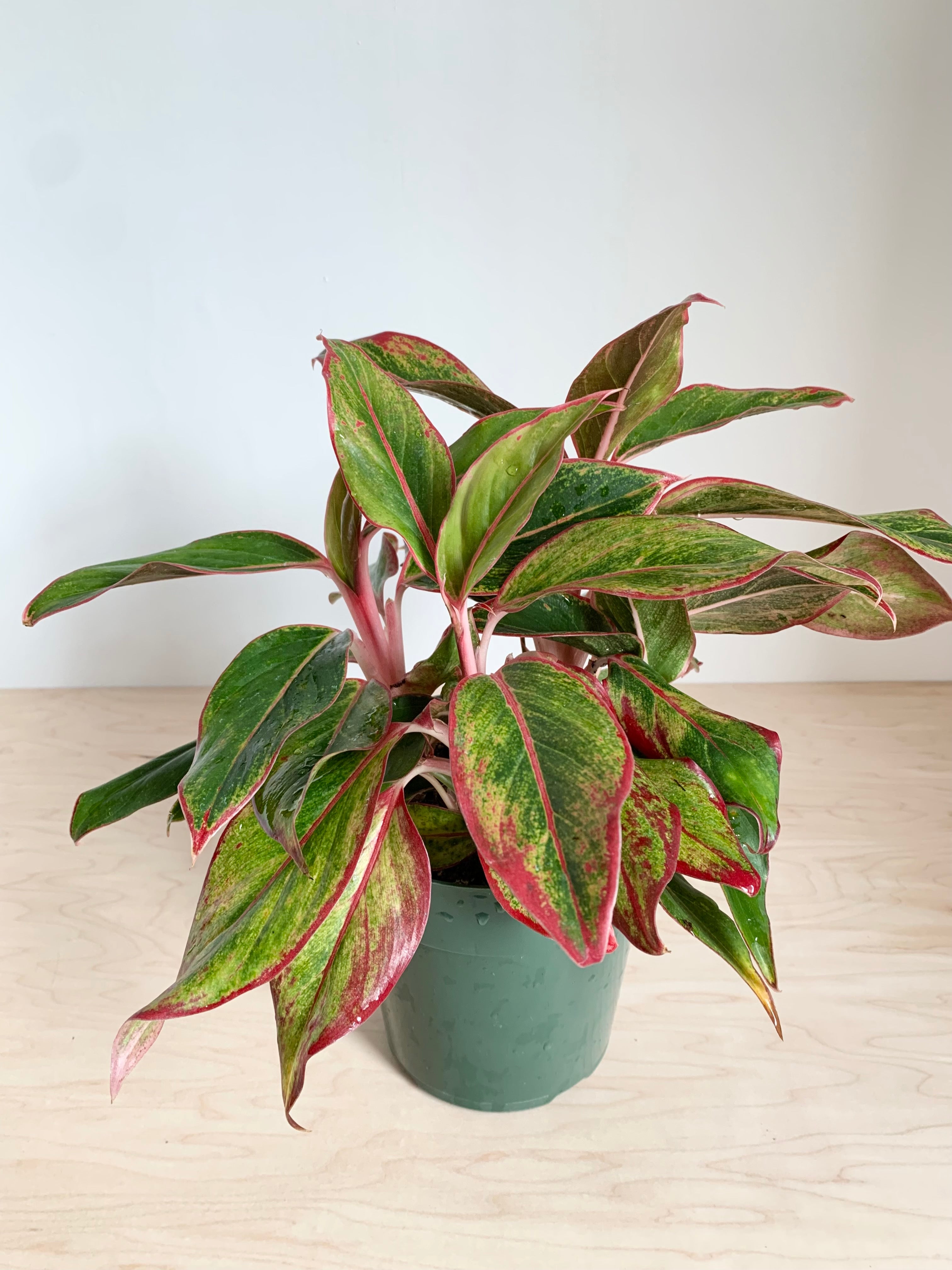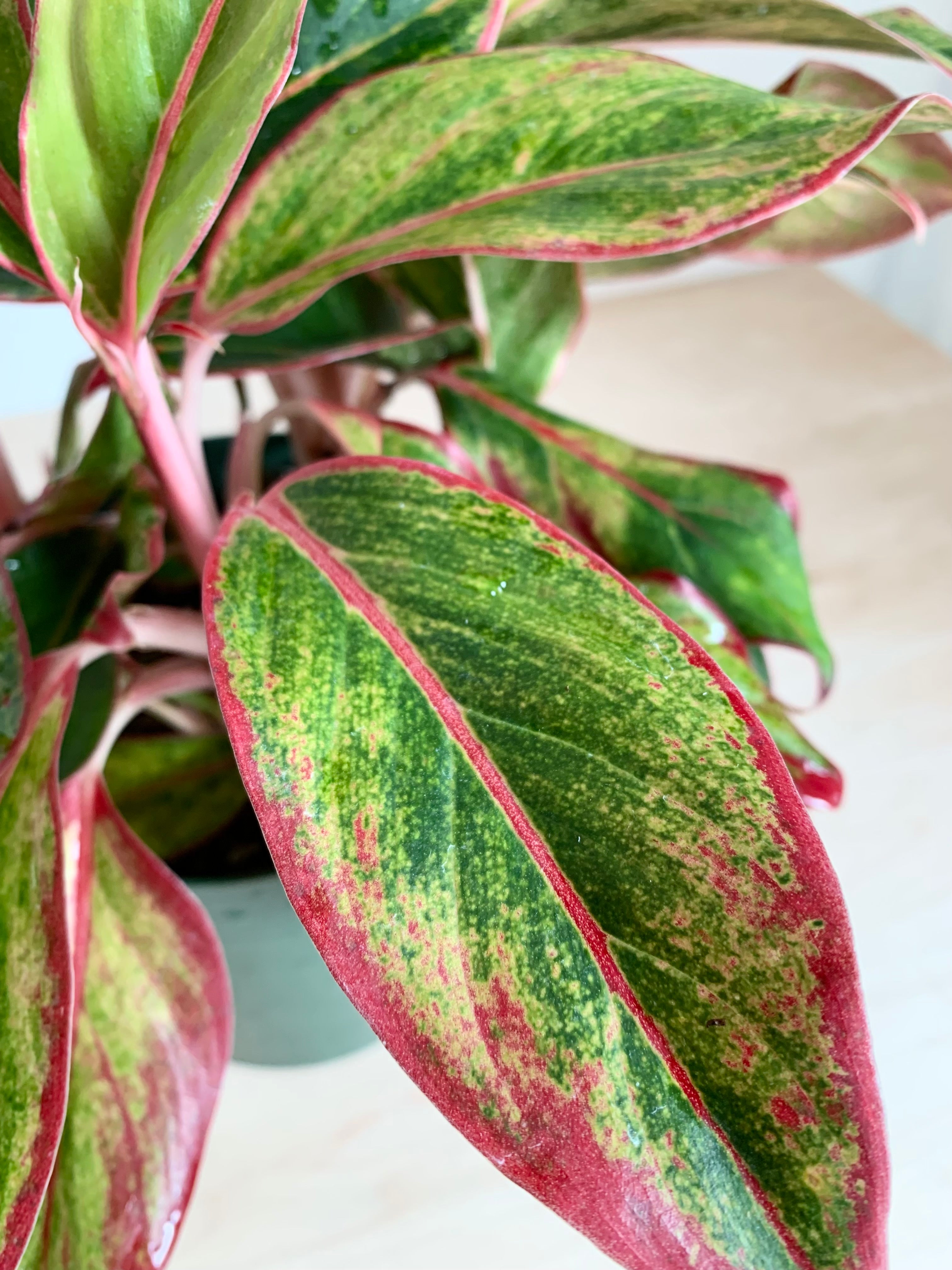 Aglaonema 'Siam Aurora'
The 'Siam Aurora' is a beautiful Aglaonema with stunning red and green variegated lance-shaped foliage.  Commonly called a Chinese Evergreen, these are great as a table or shelf plant.
LIGHT Medium to bright light
WATER Allow top 50% of soil to dry between waterings
HUMIDITY Prefers higher humidity

This plant is toxic.  Keep out of reach from children and pets.
Nature is unique - actual plant may vary from photo.