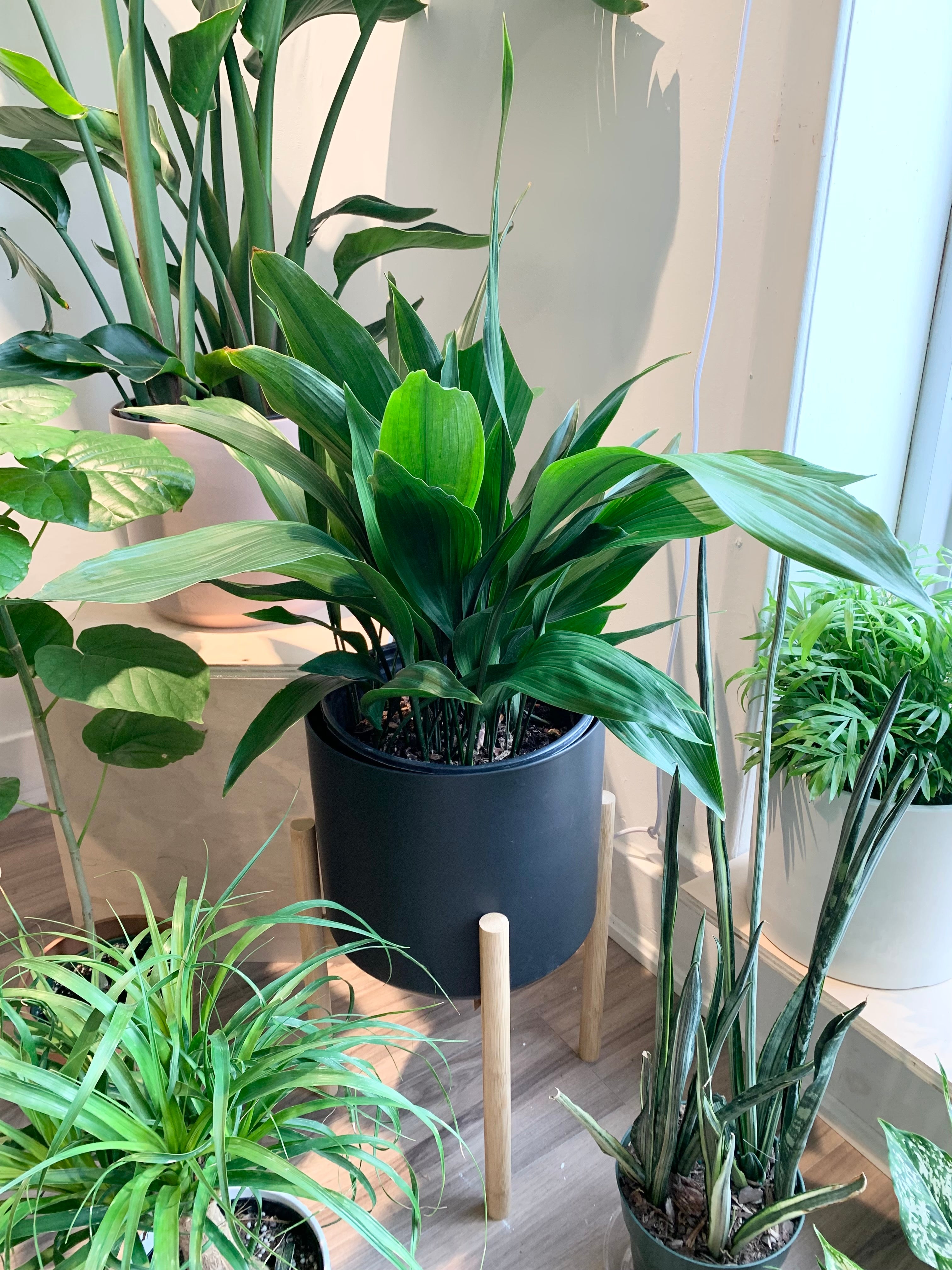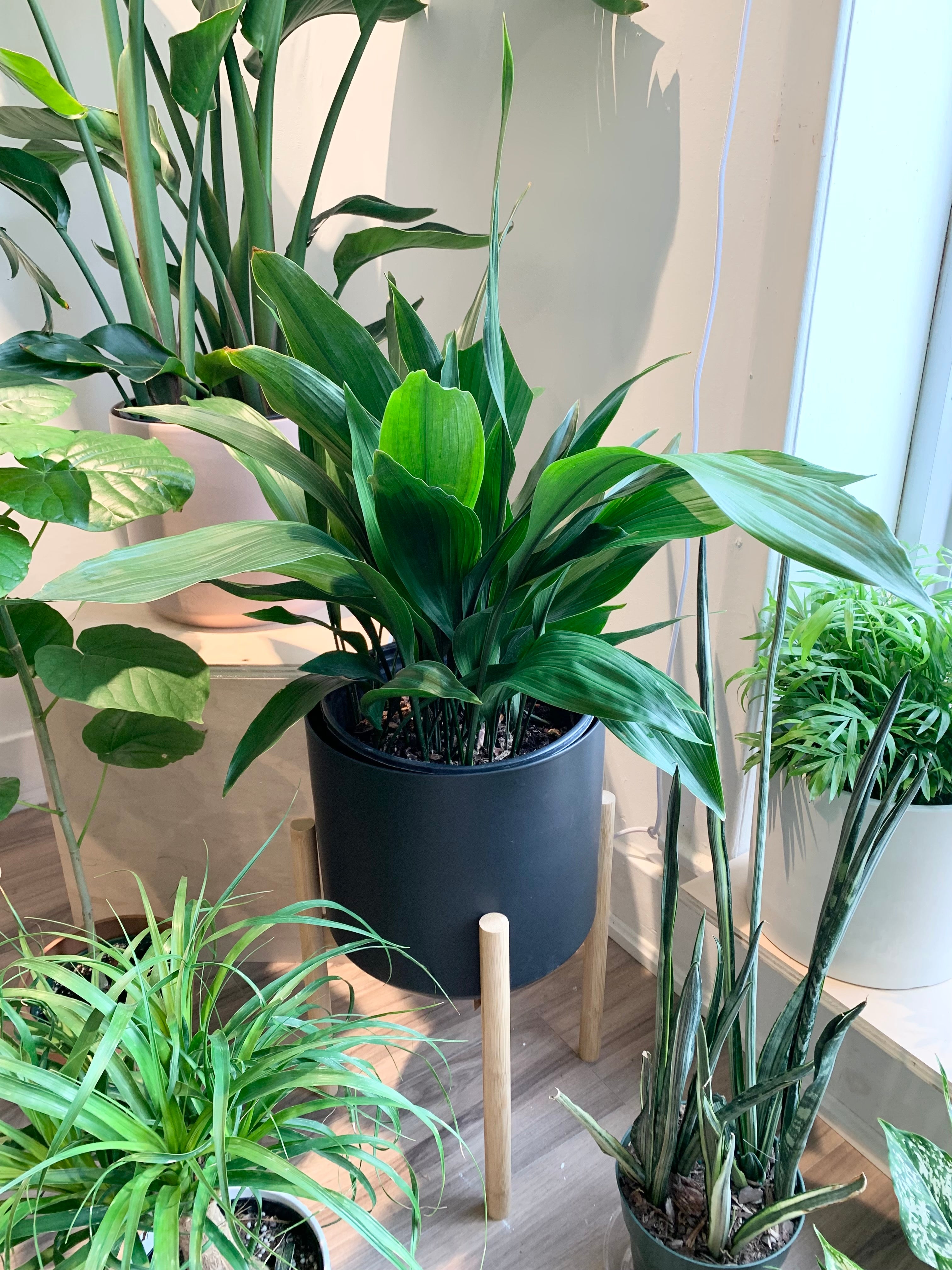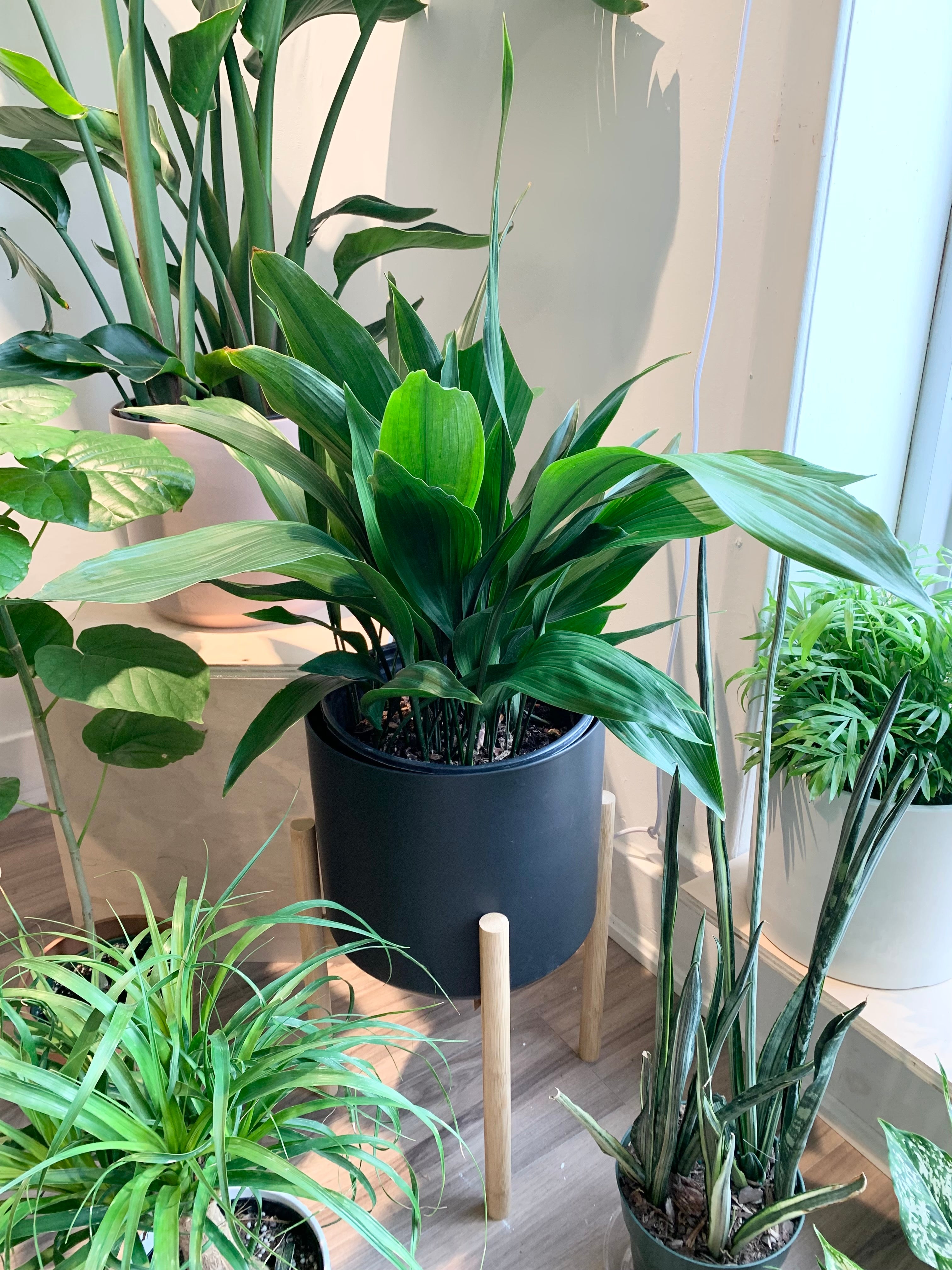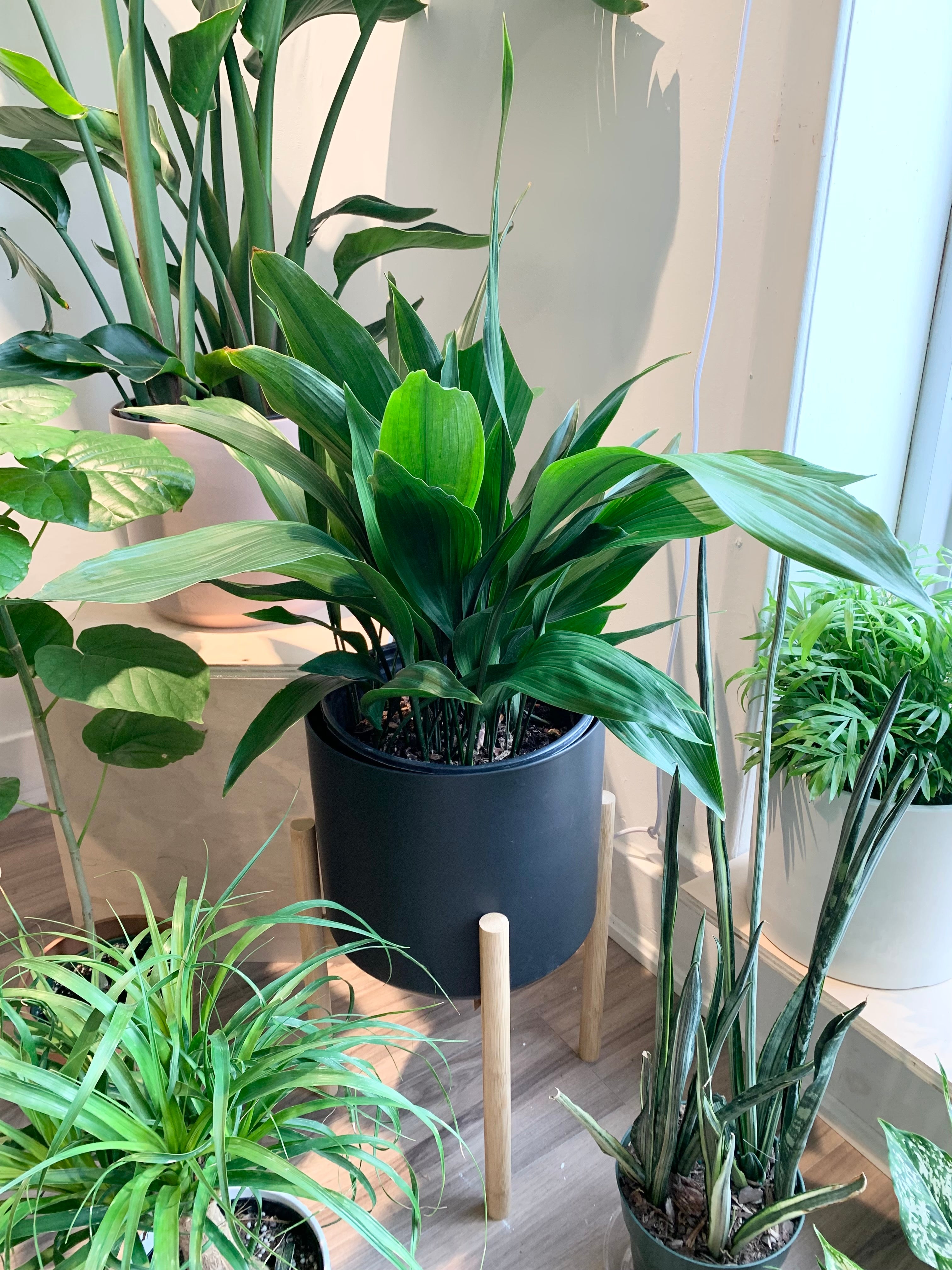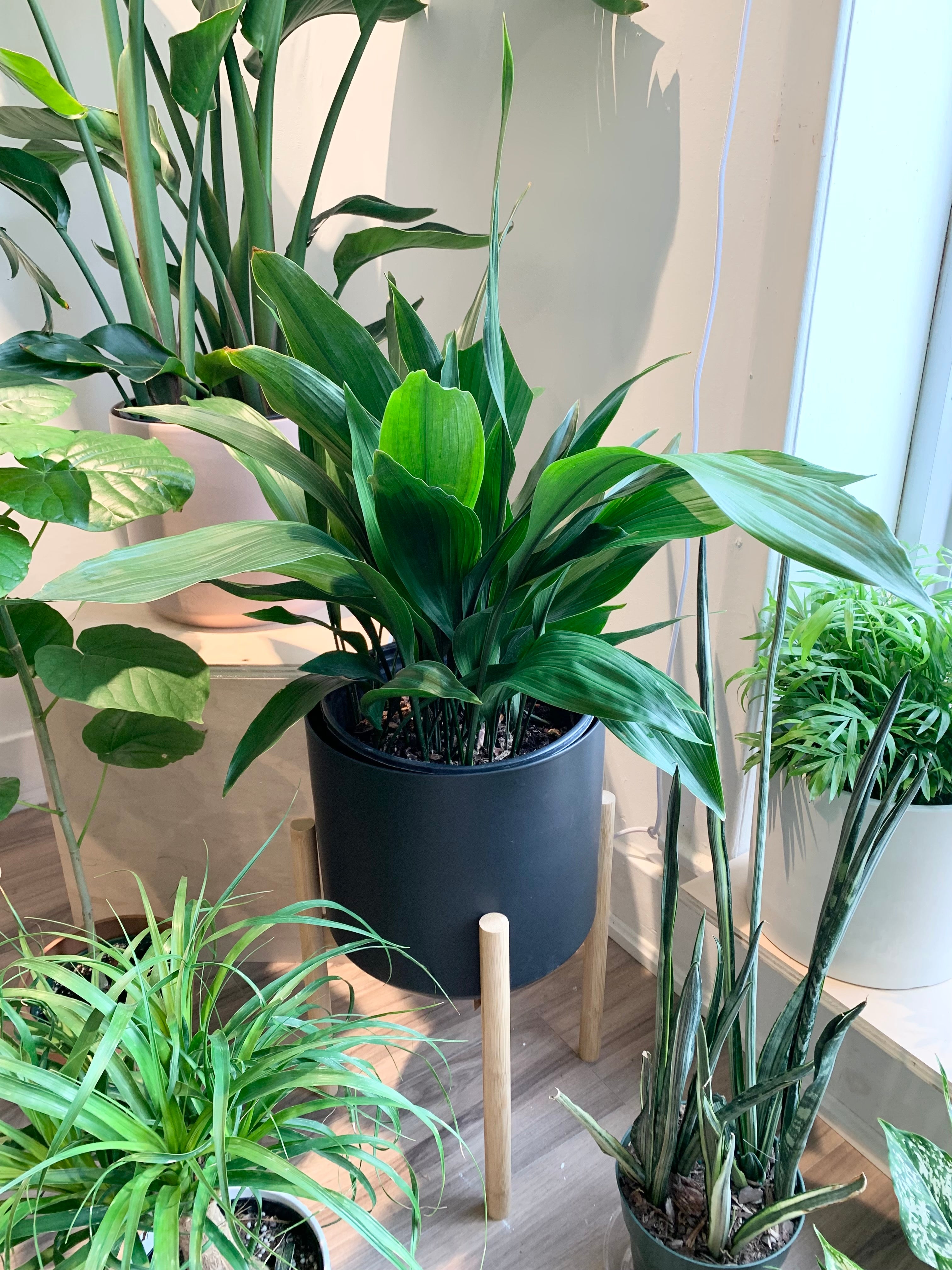 Aspidistra Elatior
The Aspidistra Elatior is commonly called the Cast Iron Plant, and for good reason, this robust plant is tough to kill!  The lush foliage is dark green and makes a very attractive floor plant.  It prefers a brighter indirect light but can be grown in lower light conditions, although it will grow slower. 
LIGHT Medium to bright indirect light.  Will tolerate low light but will grow slower.
WATER Allow top 50% of soil to dry out between waterings.
This plant is pet friendly.
Nature is unique - actual plant may vary from photo.