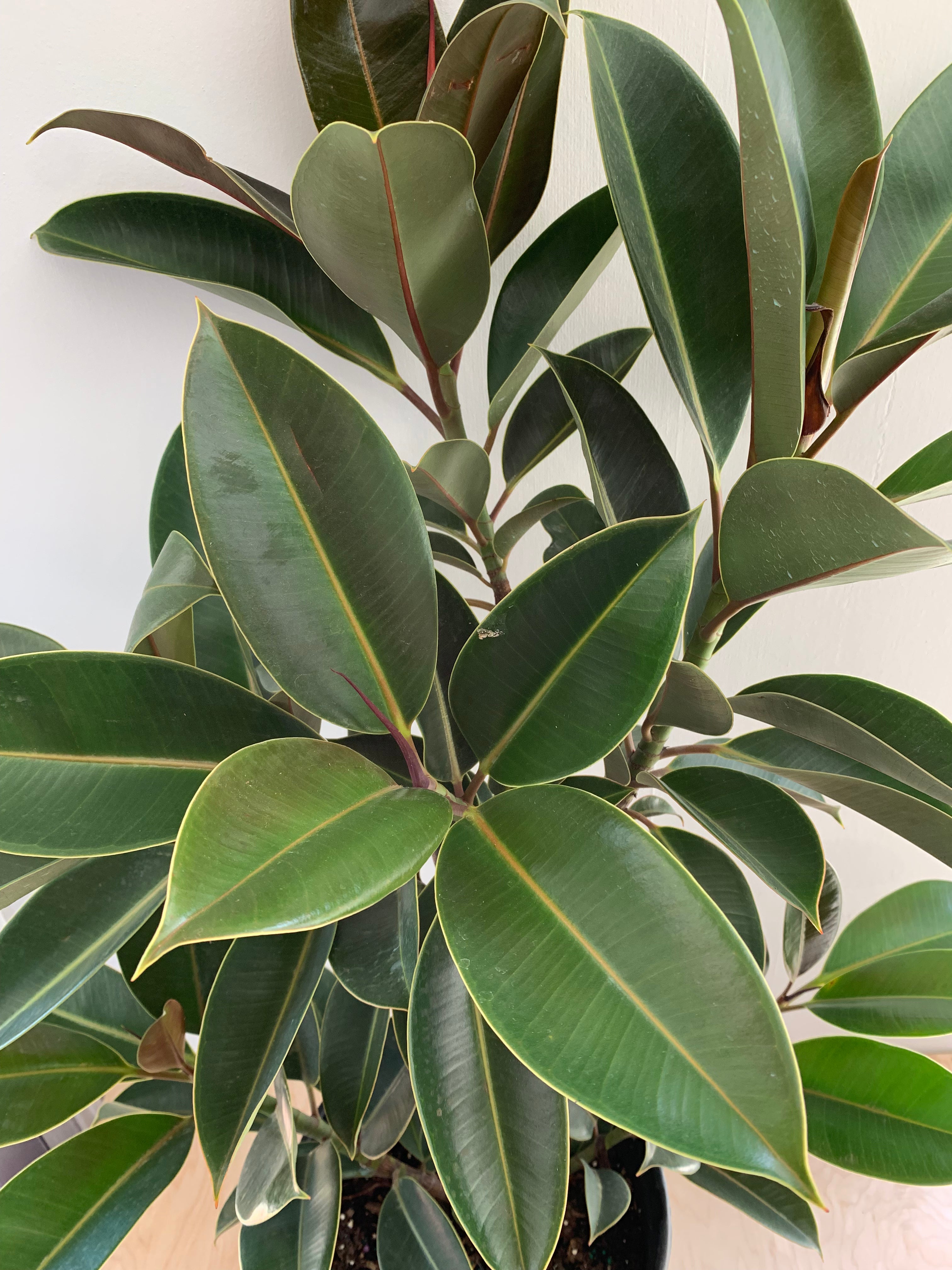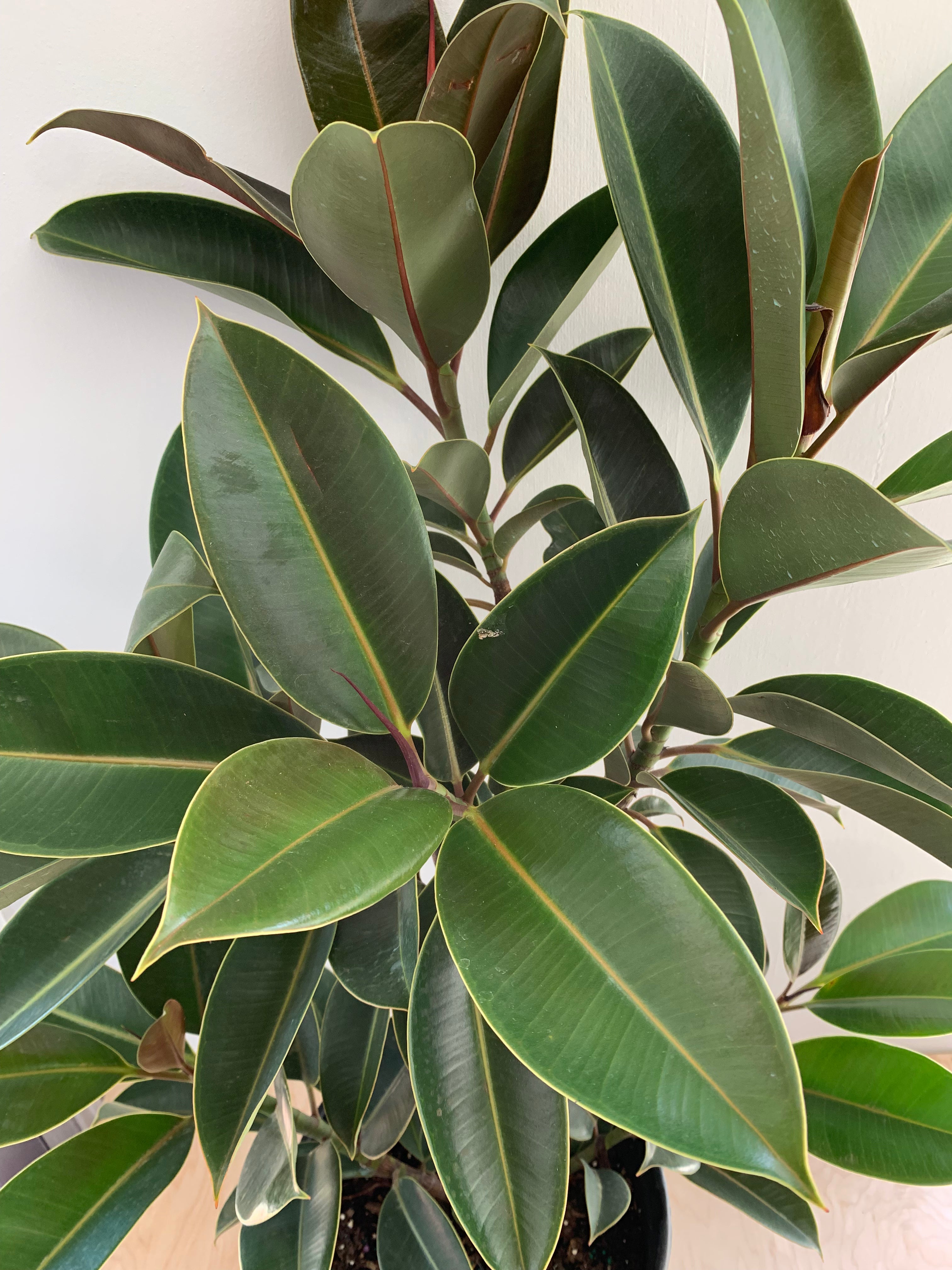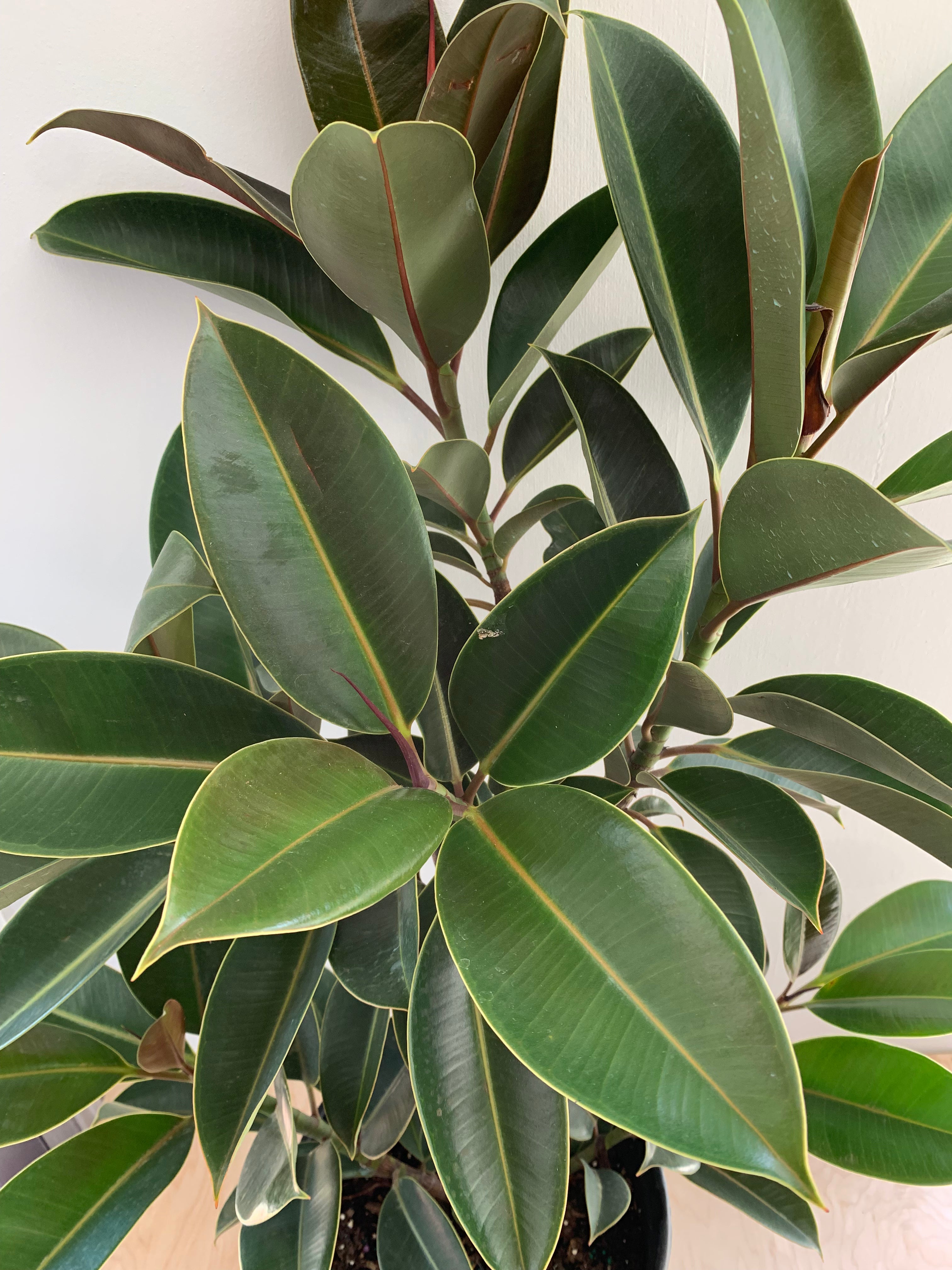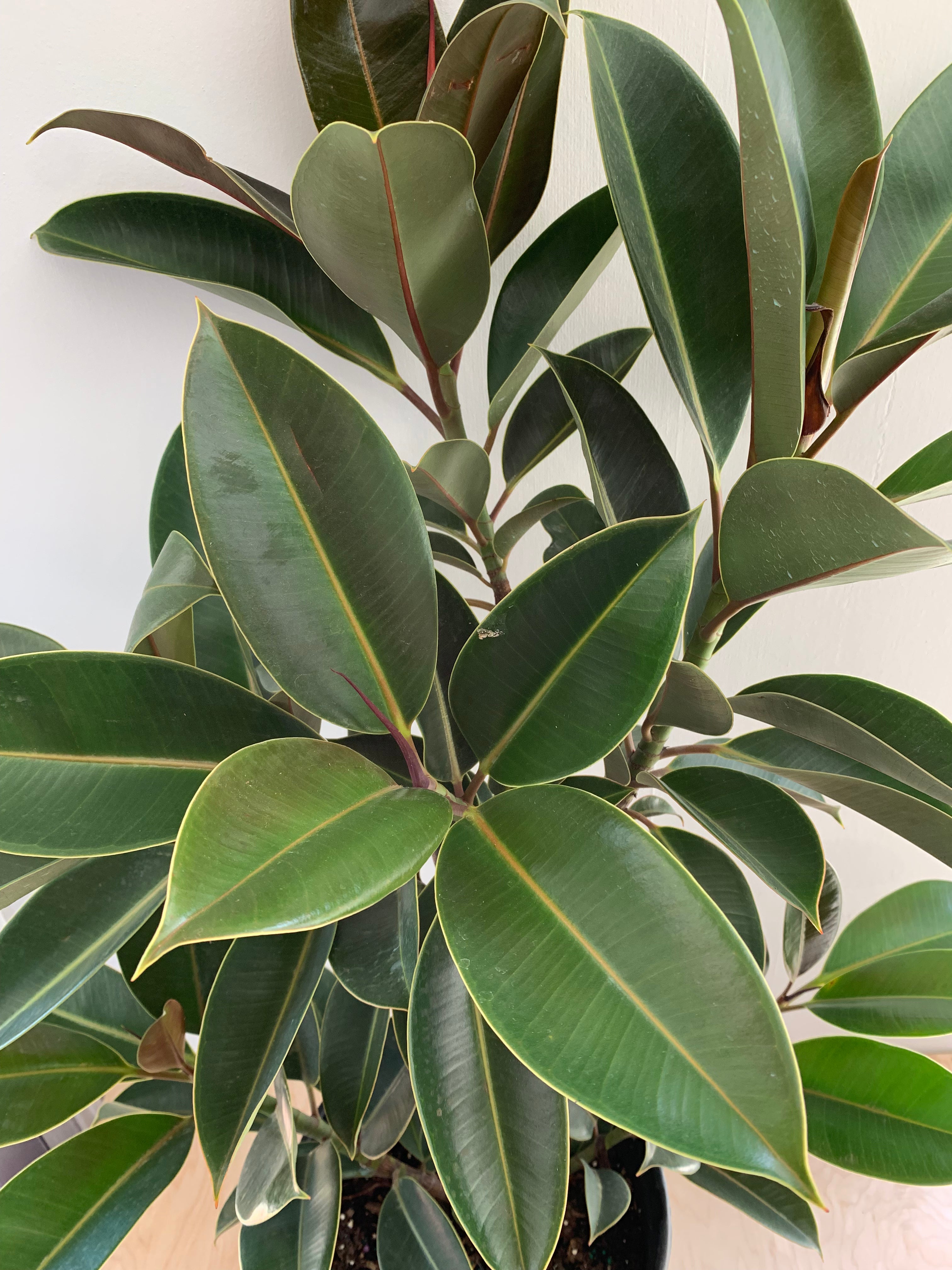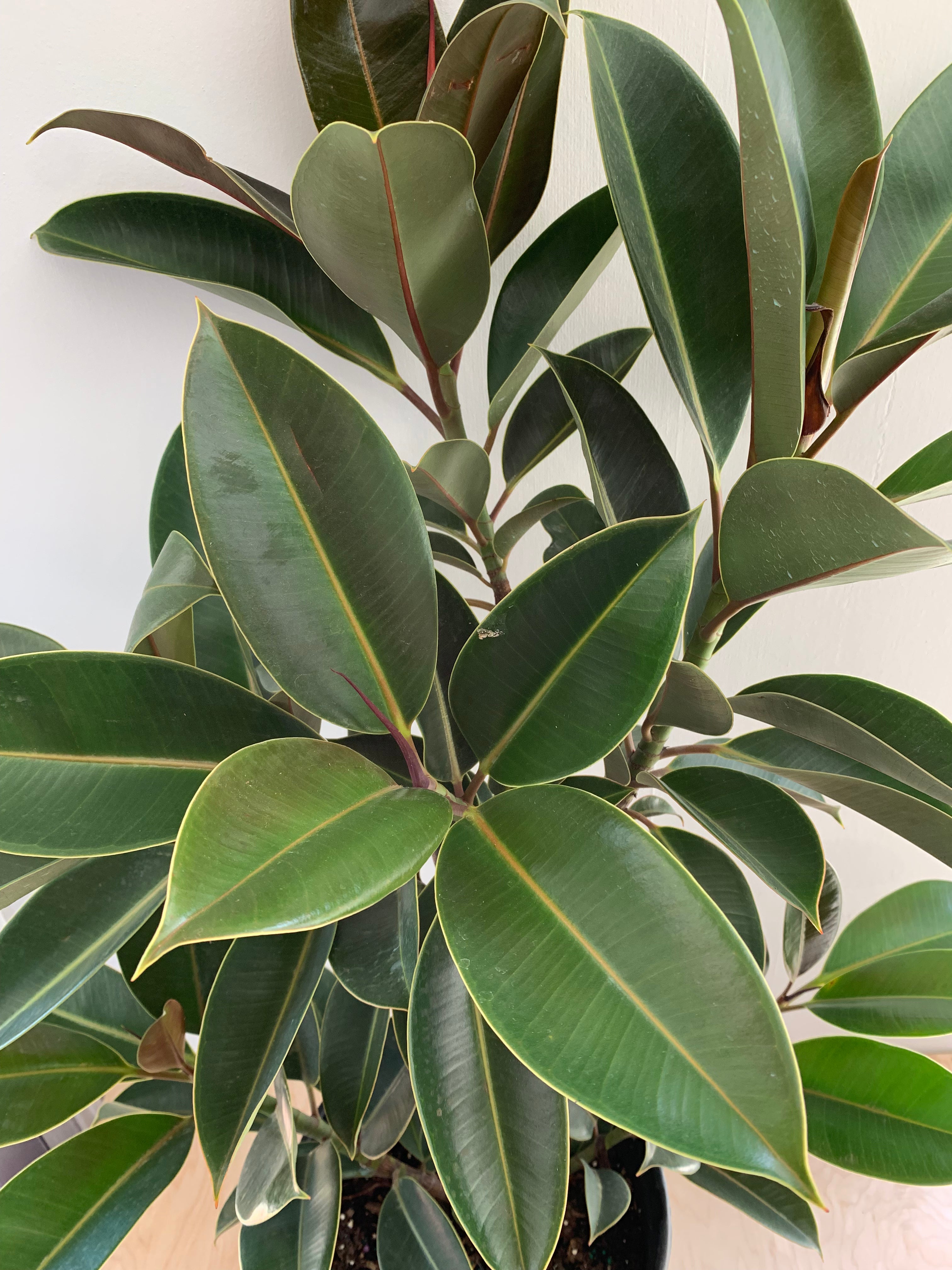 Ficus 'Melany'
Ficus elastica 'Melany' has large, elongated oval leaves that are a glossy dark green with hints of burgundy. This plant can reach 8-10 feet indoors in the right growing conditions.
LIGHT Bright indirect light.
WATER Allow the top 50% of soil to dry out between waterings.

This plant is toxic.  Keep out of reach from children and pets.
Nature is unique - actual plant may vary from photo.