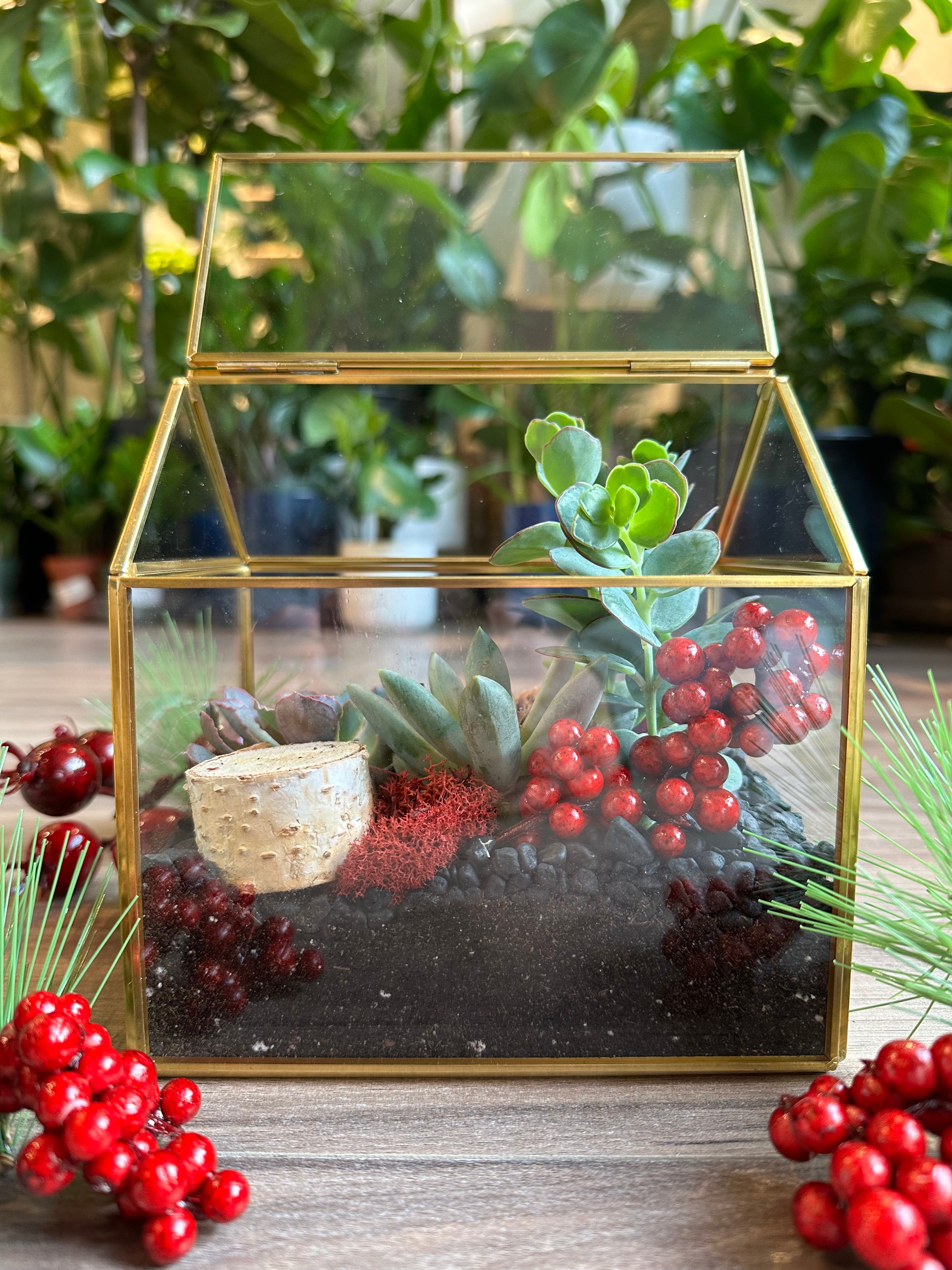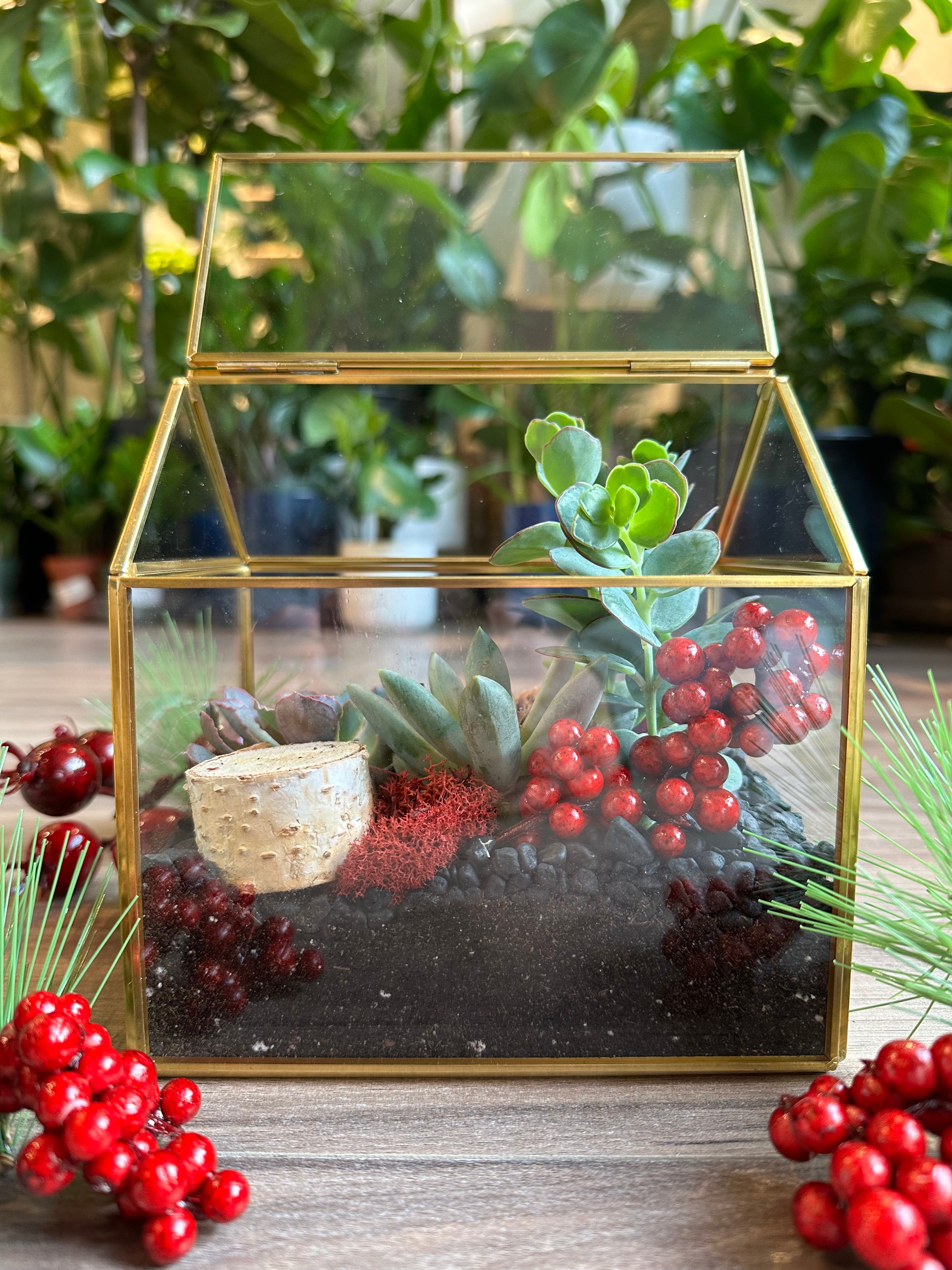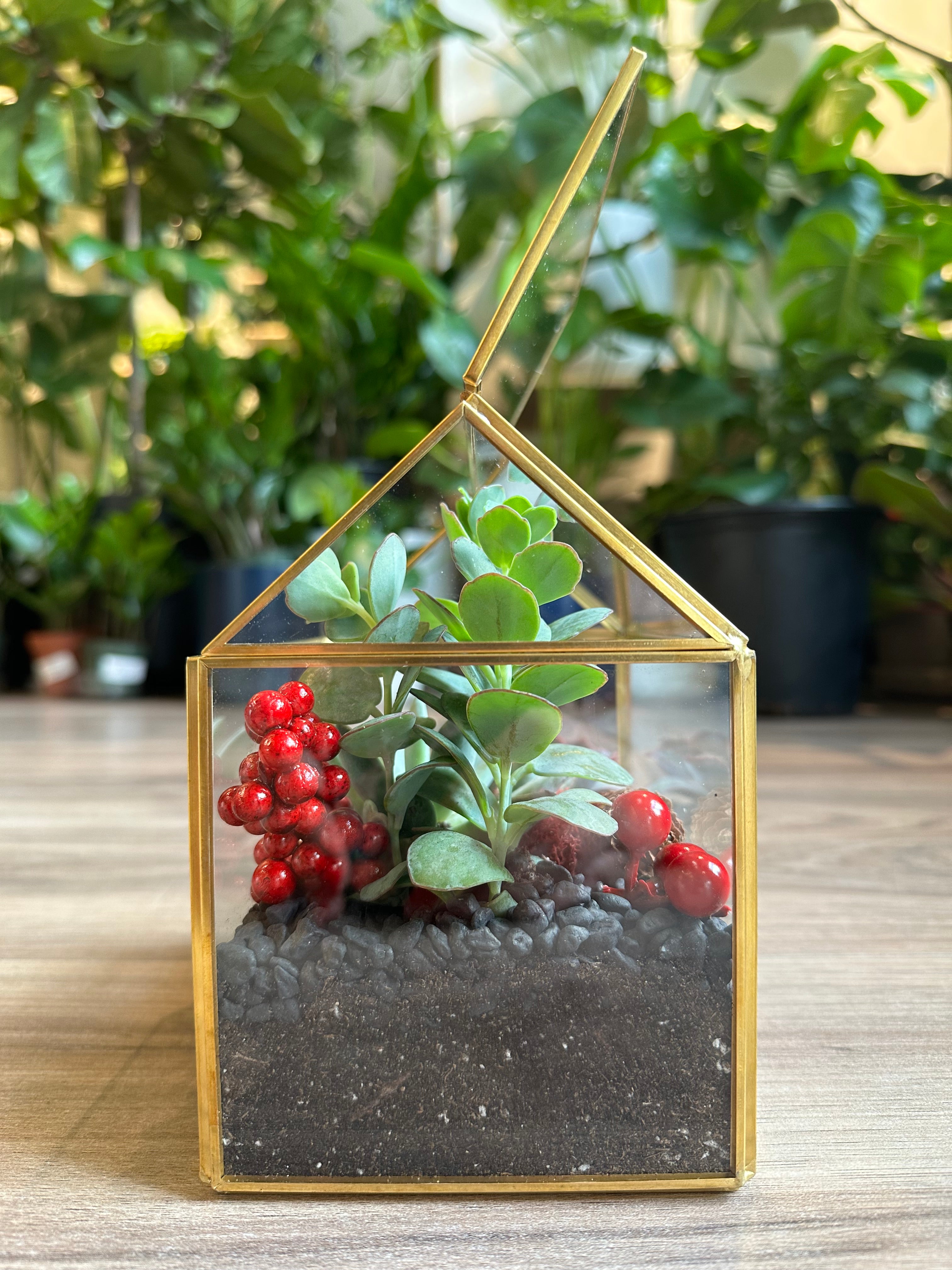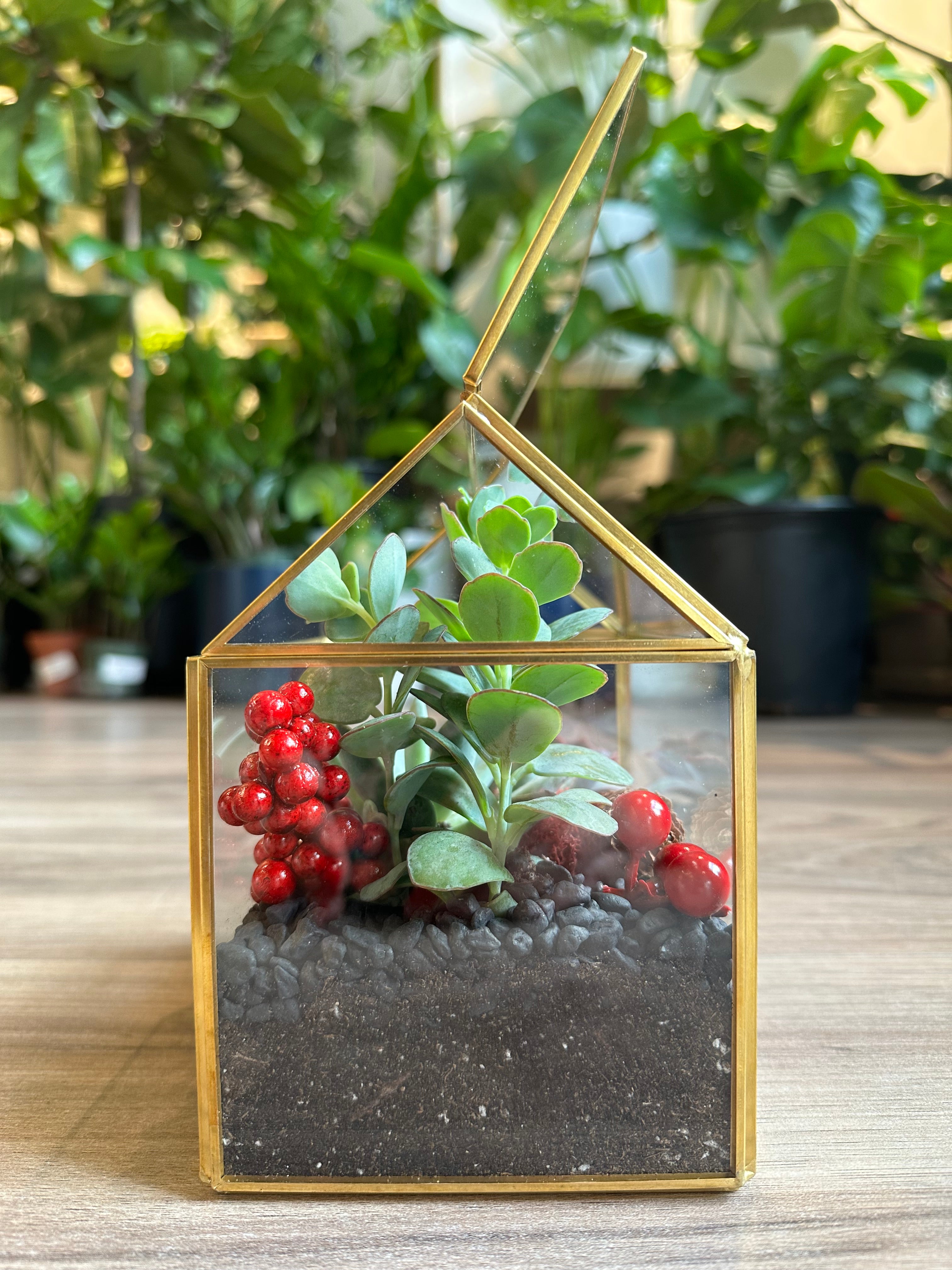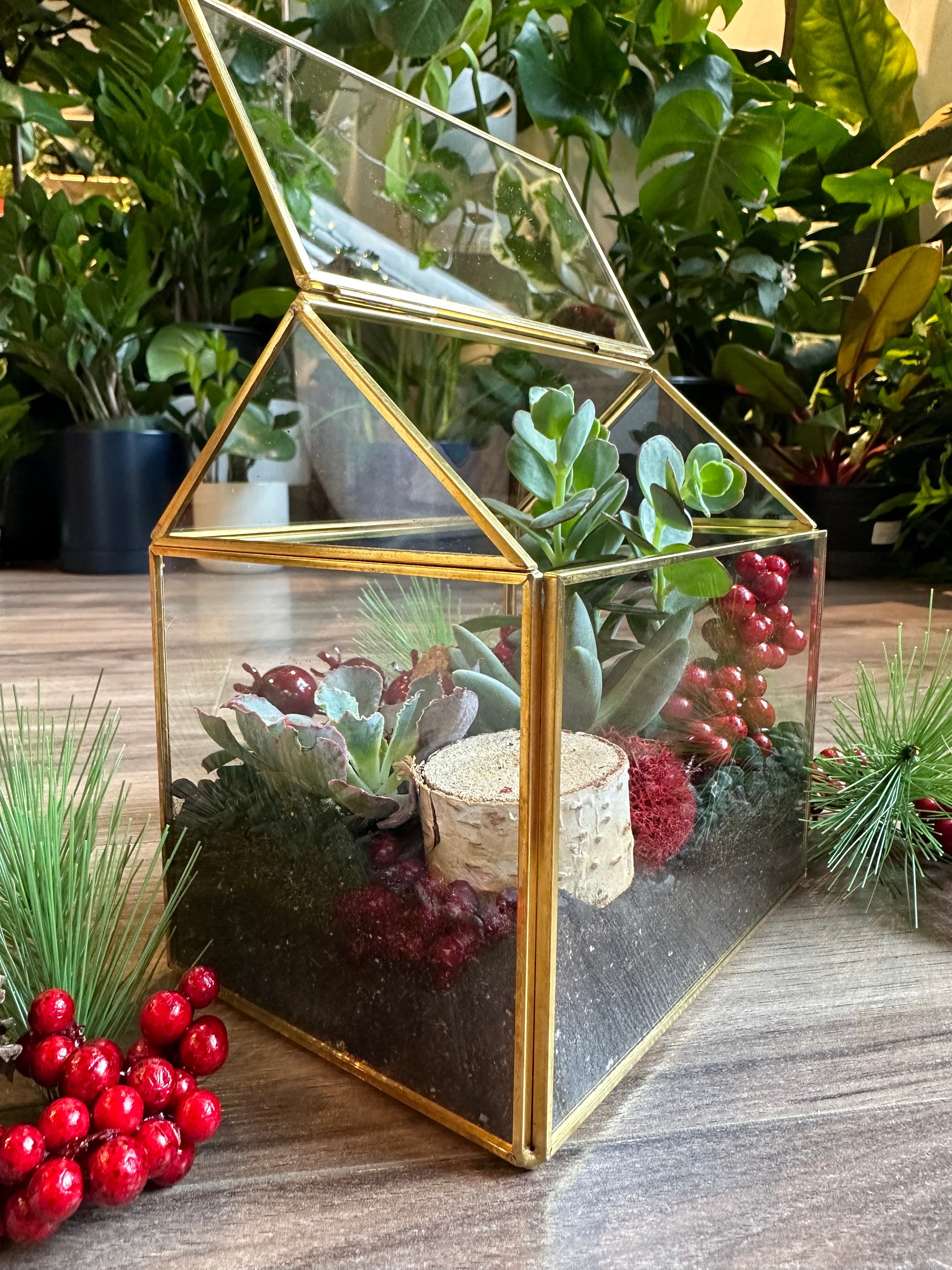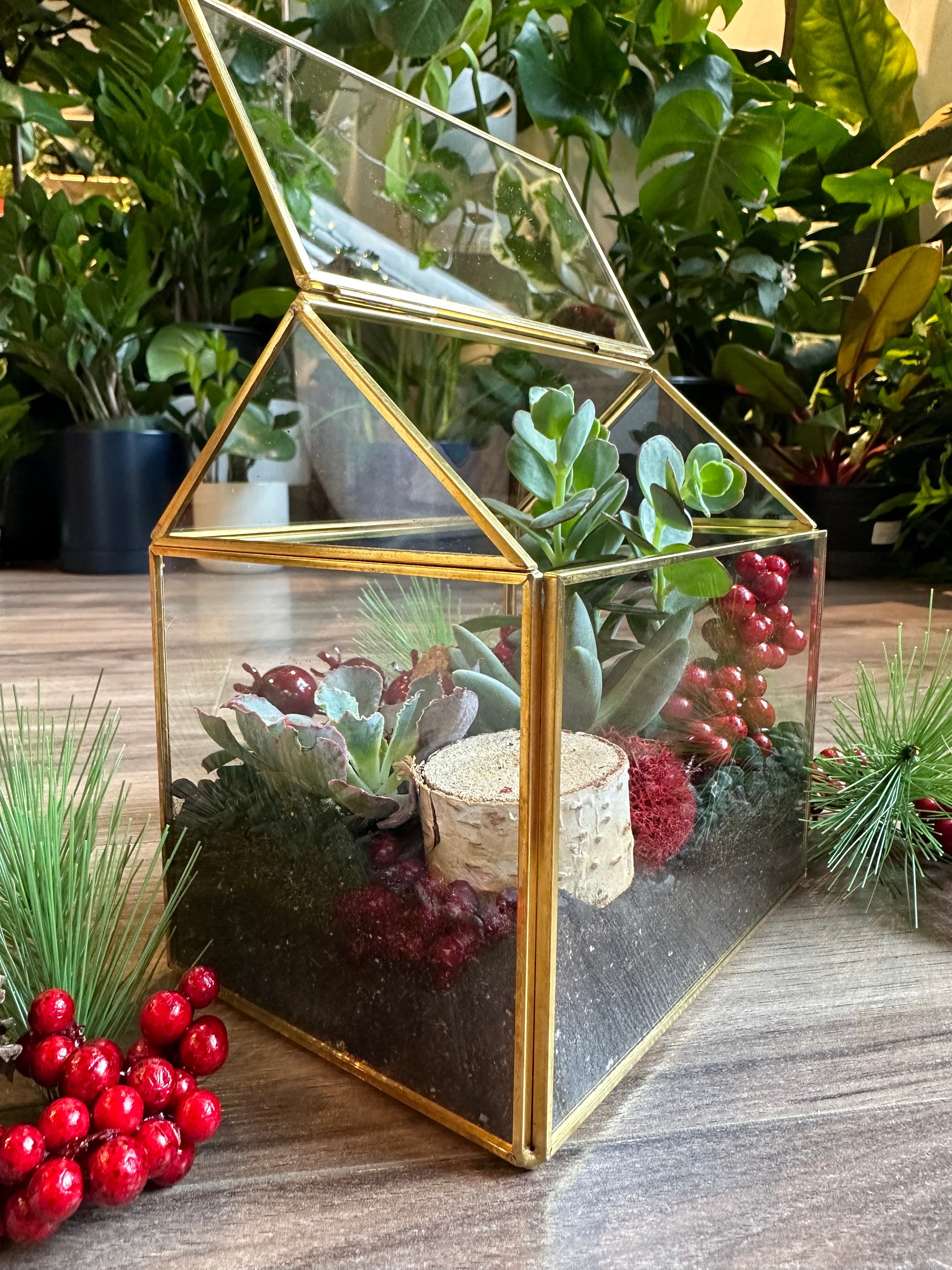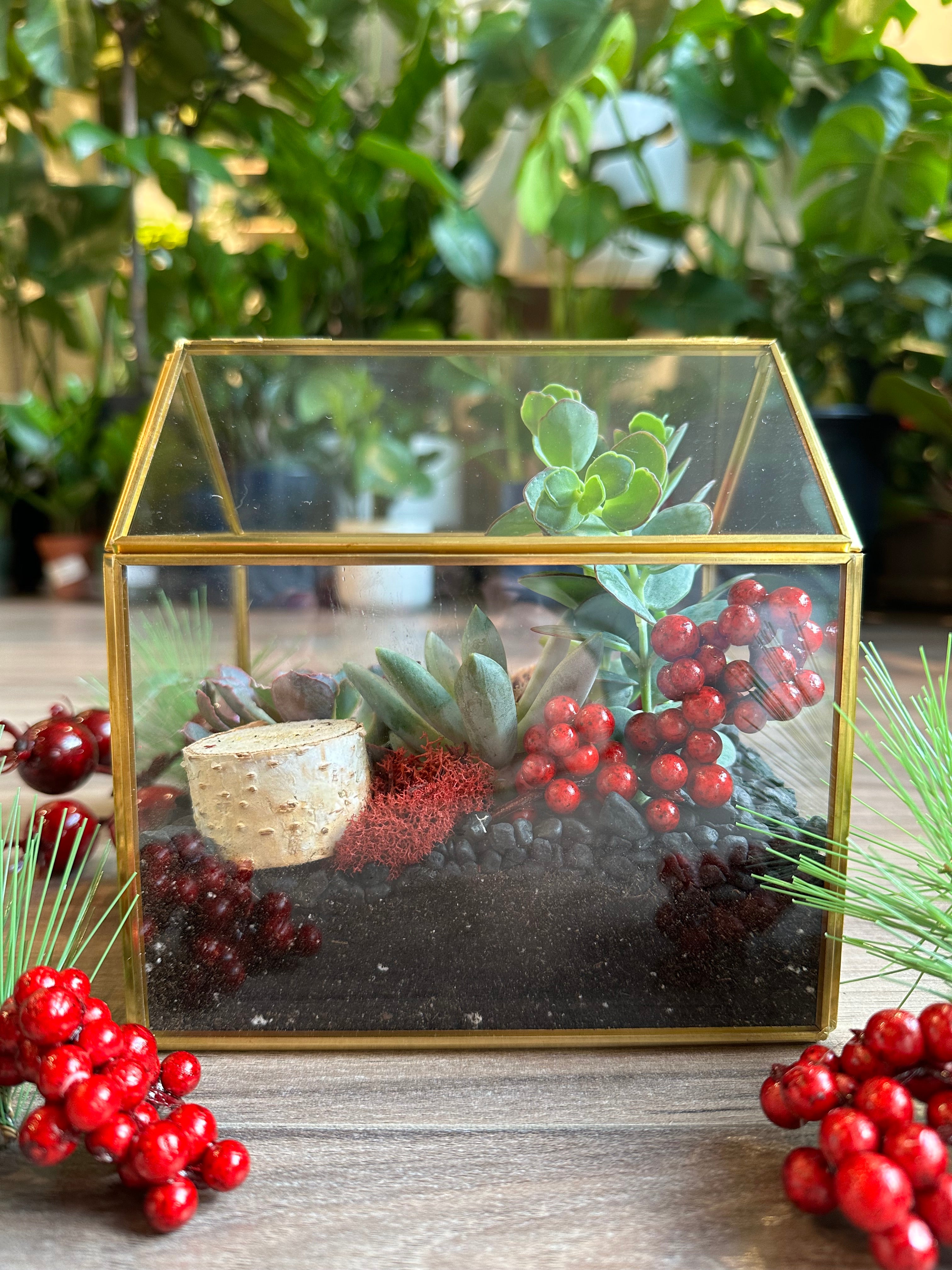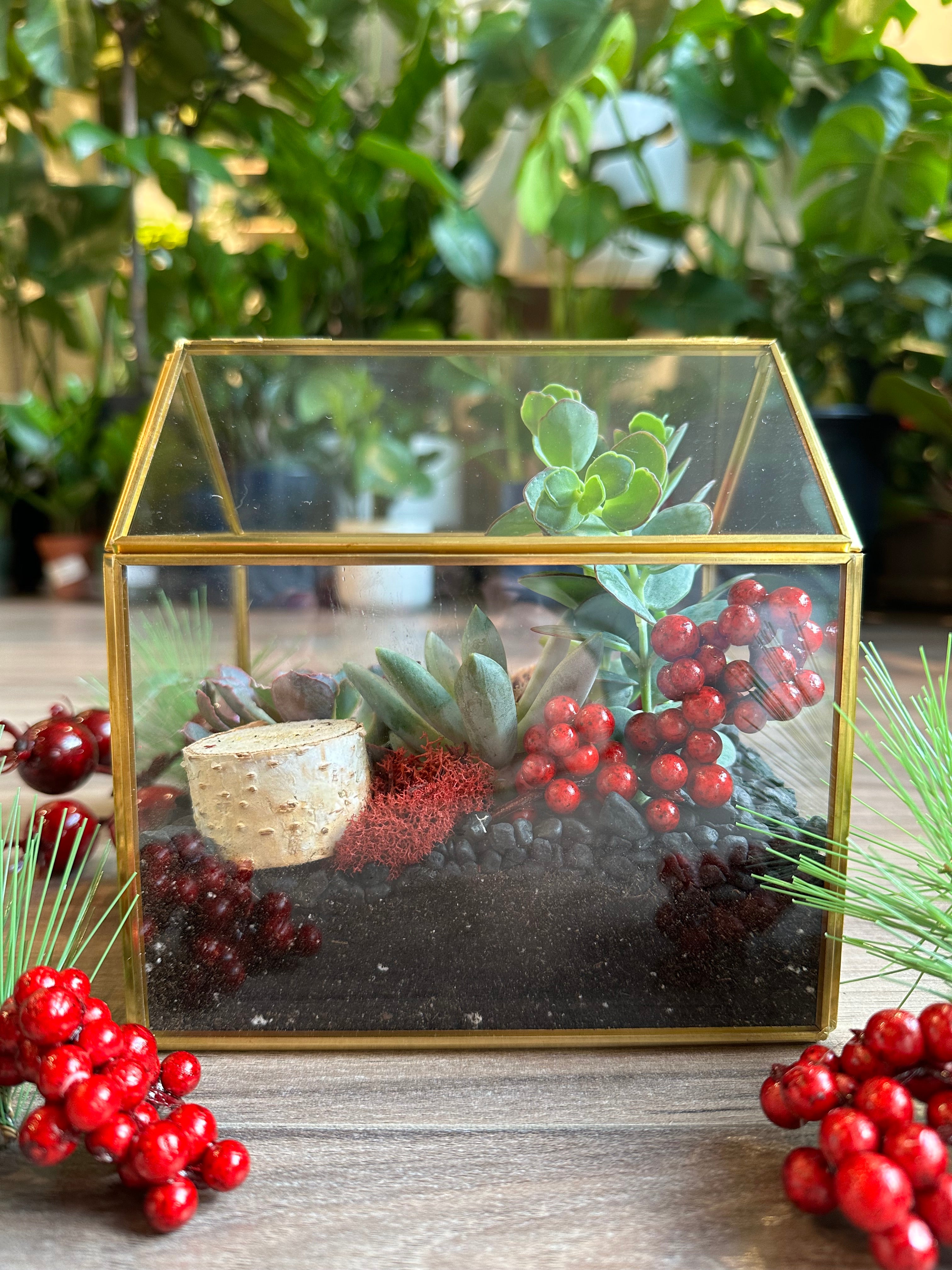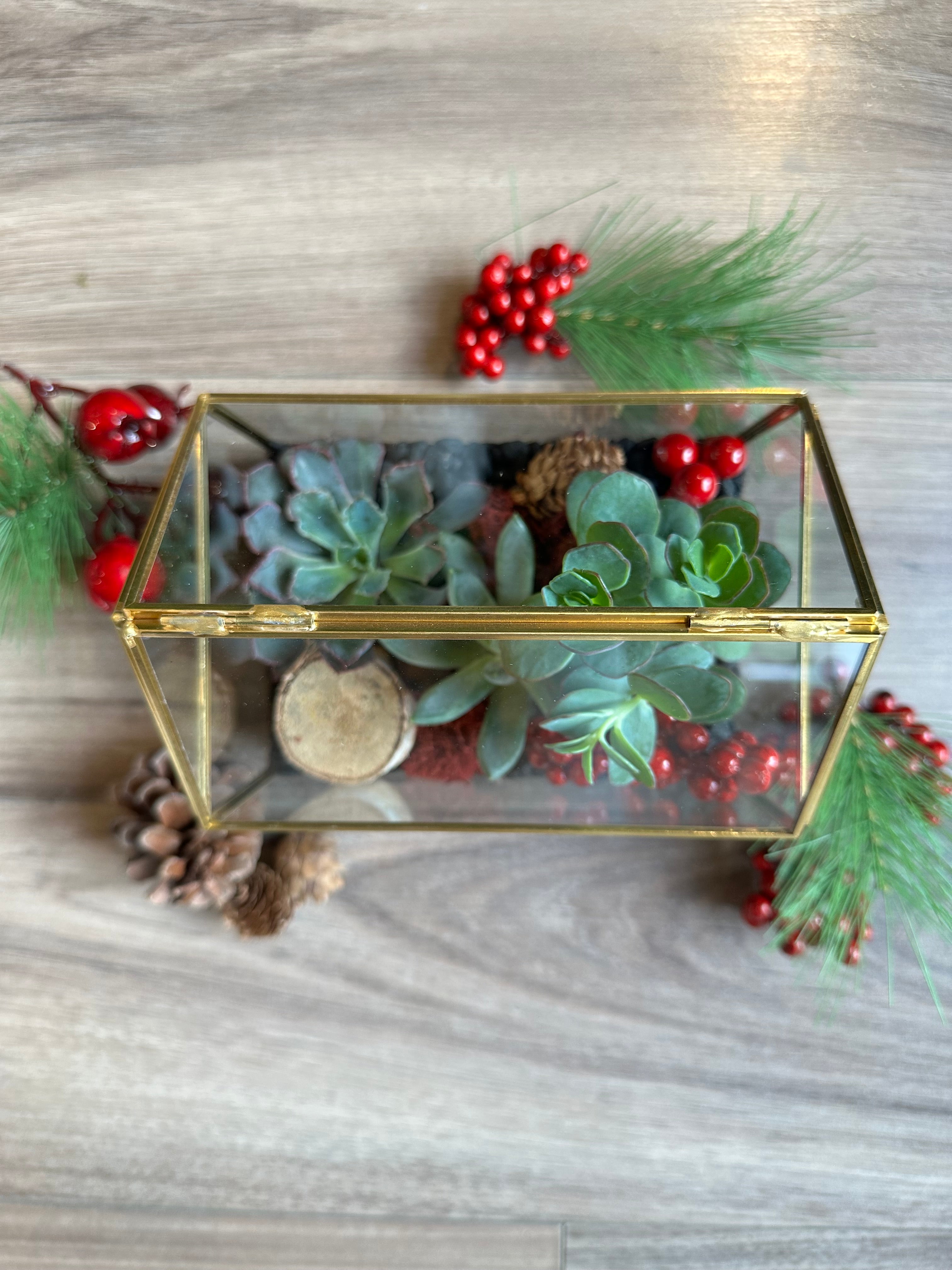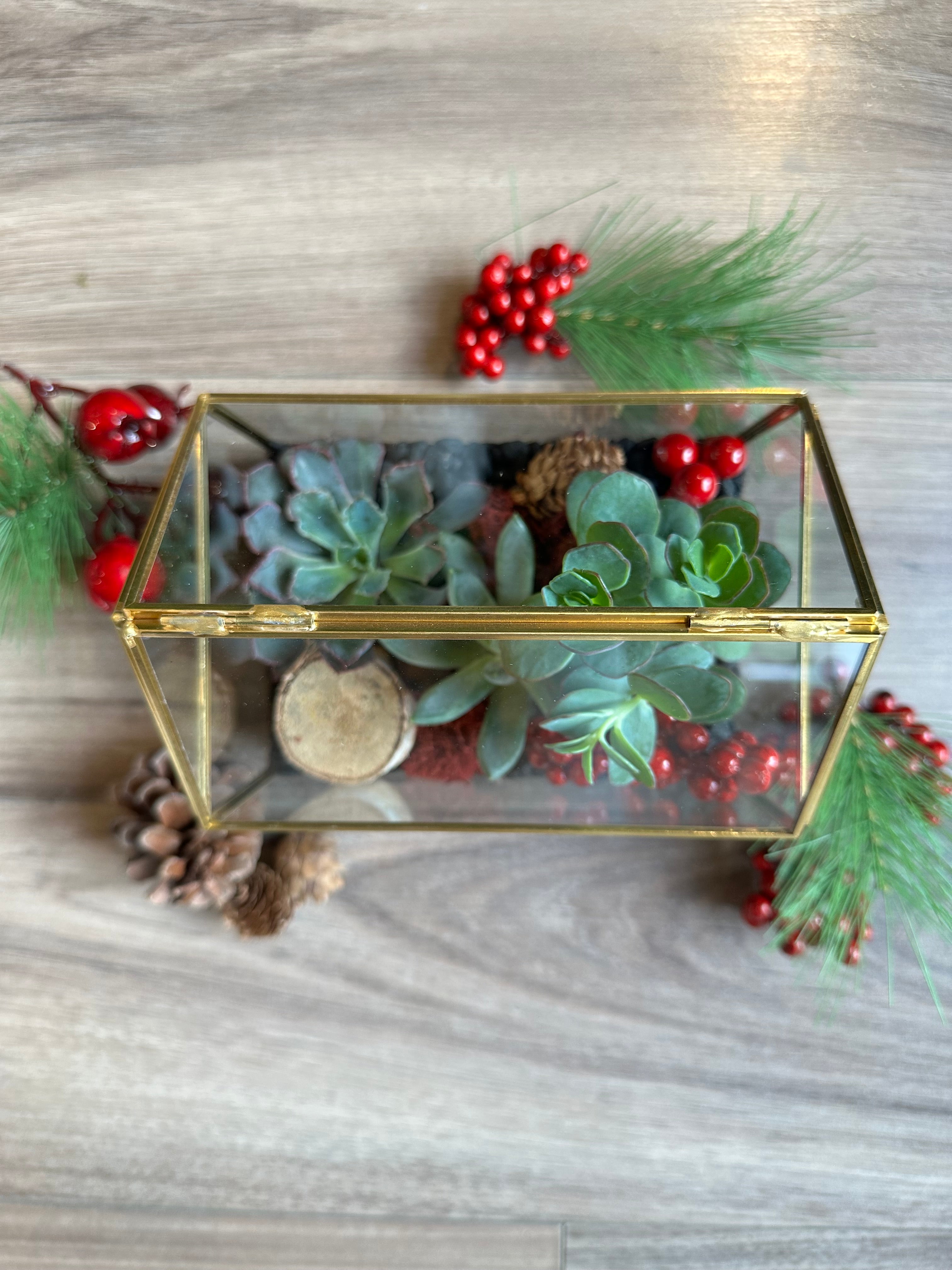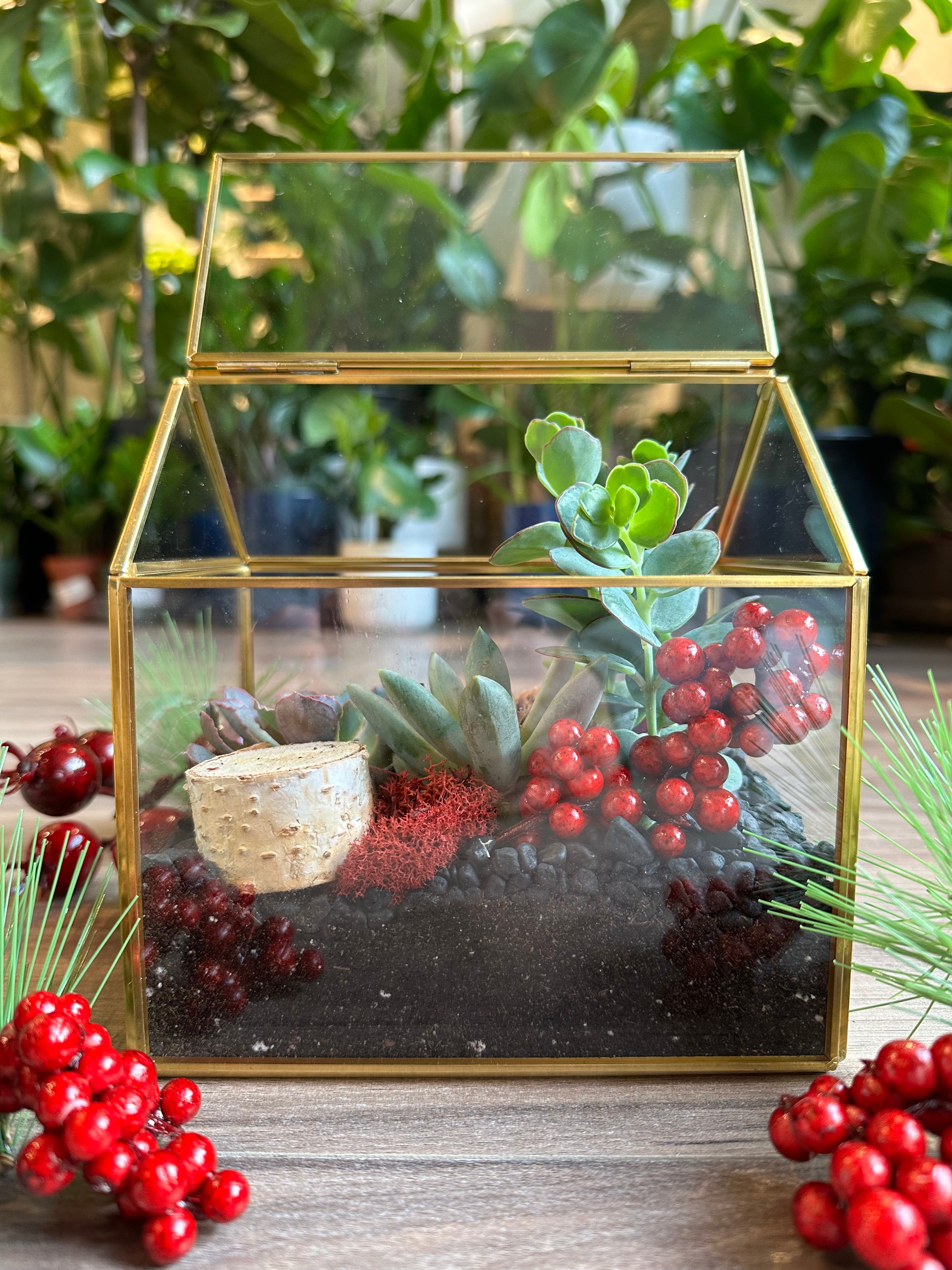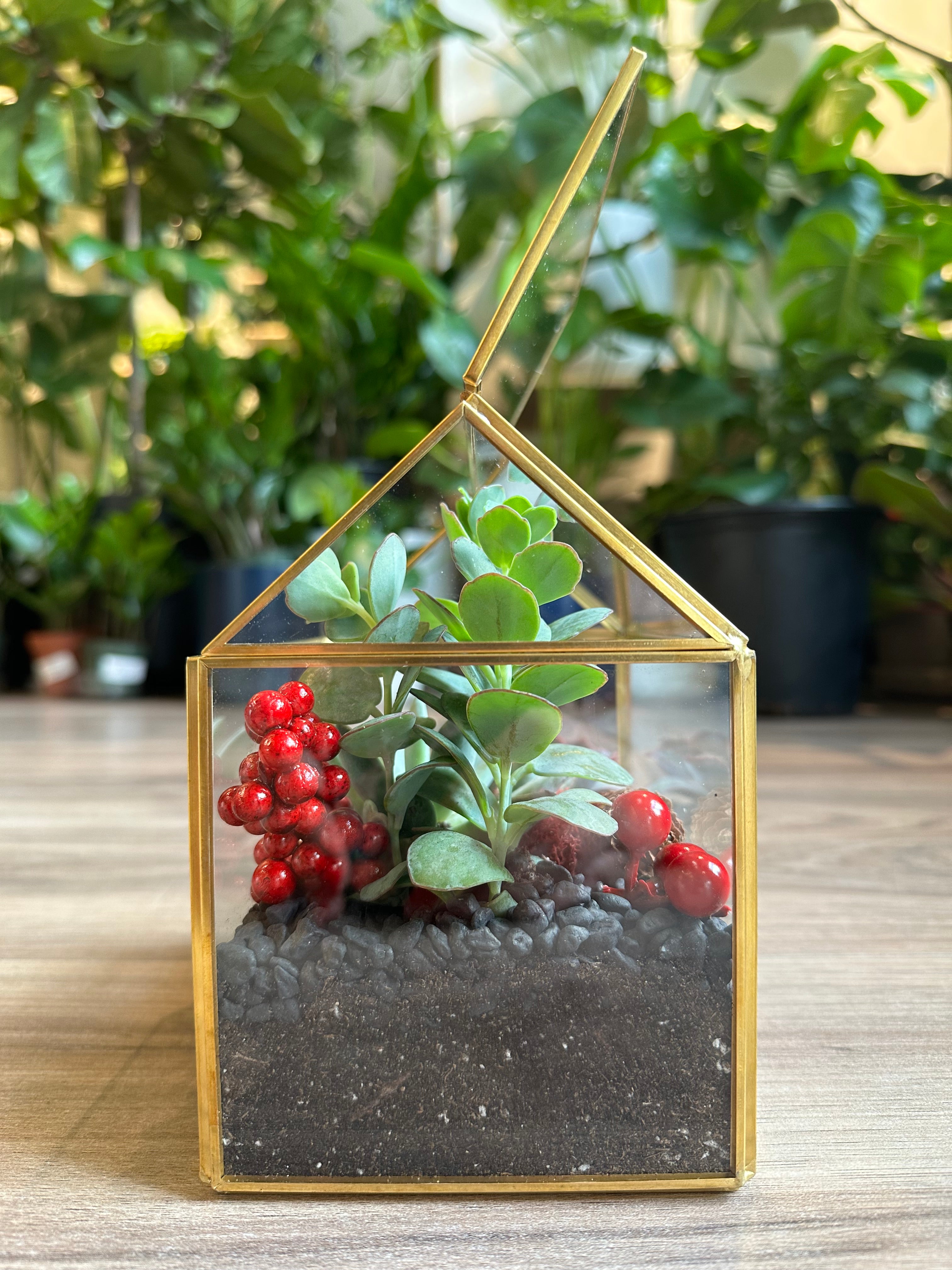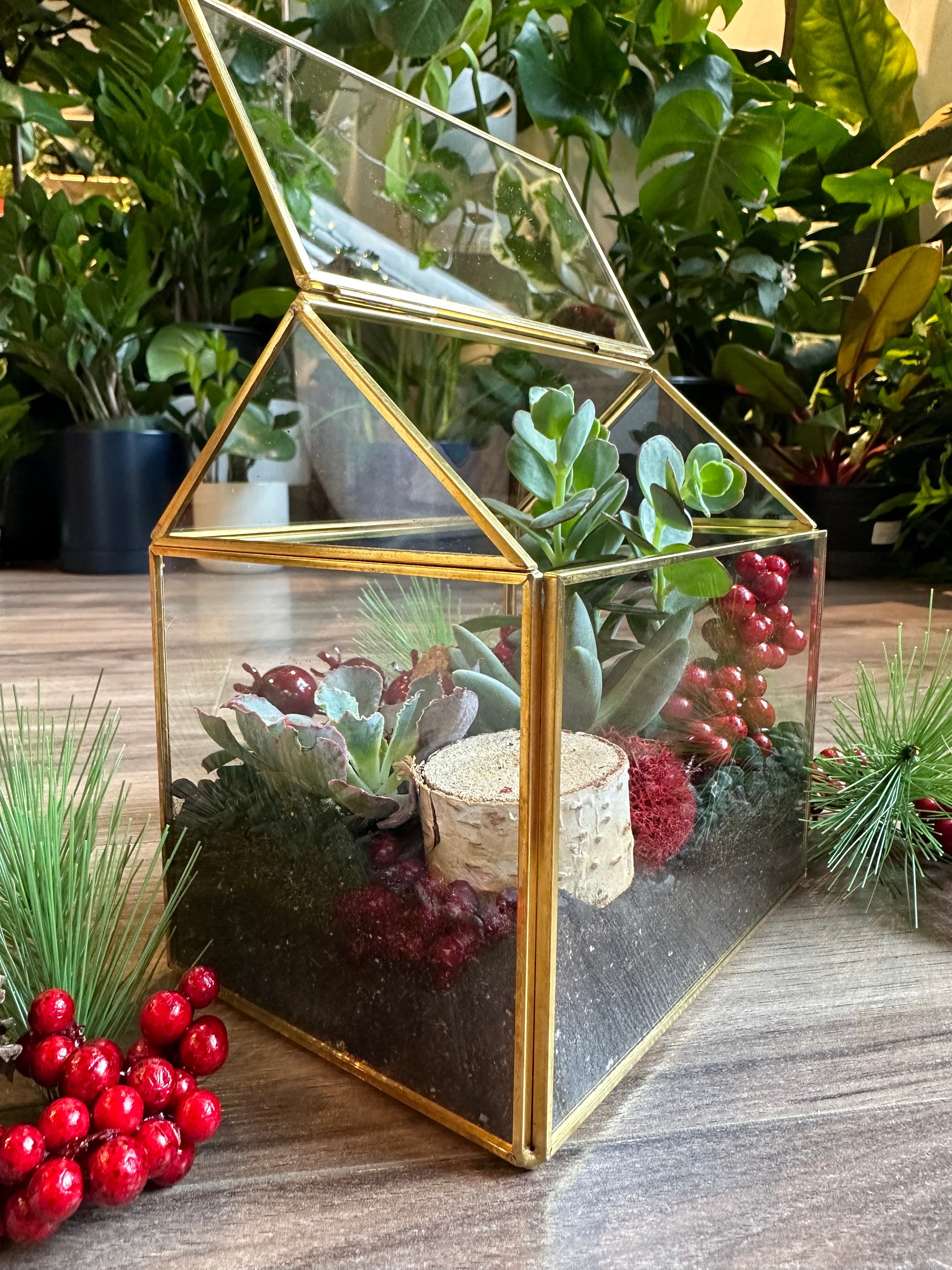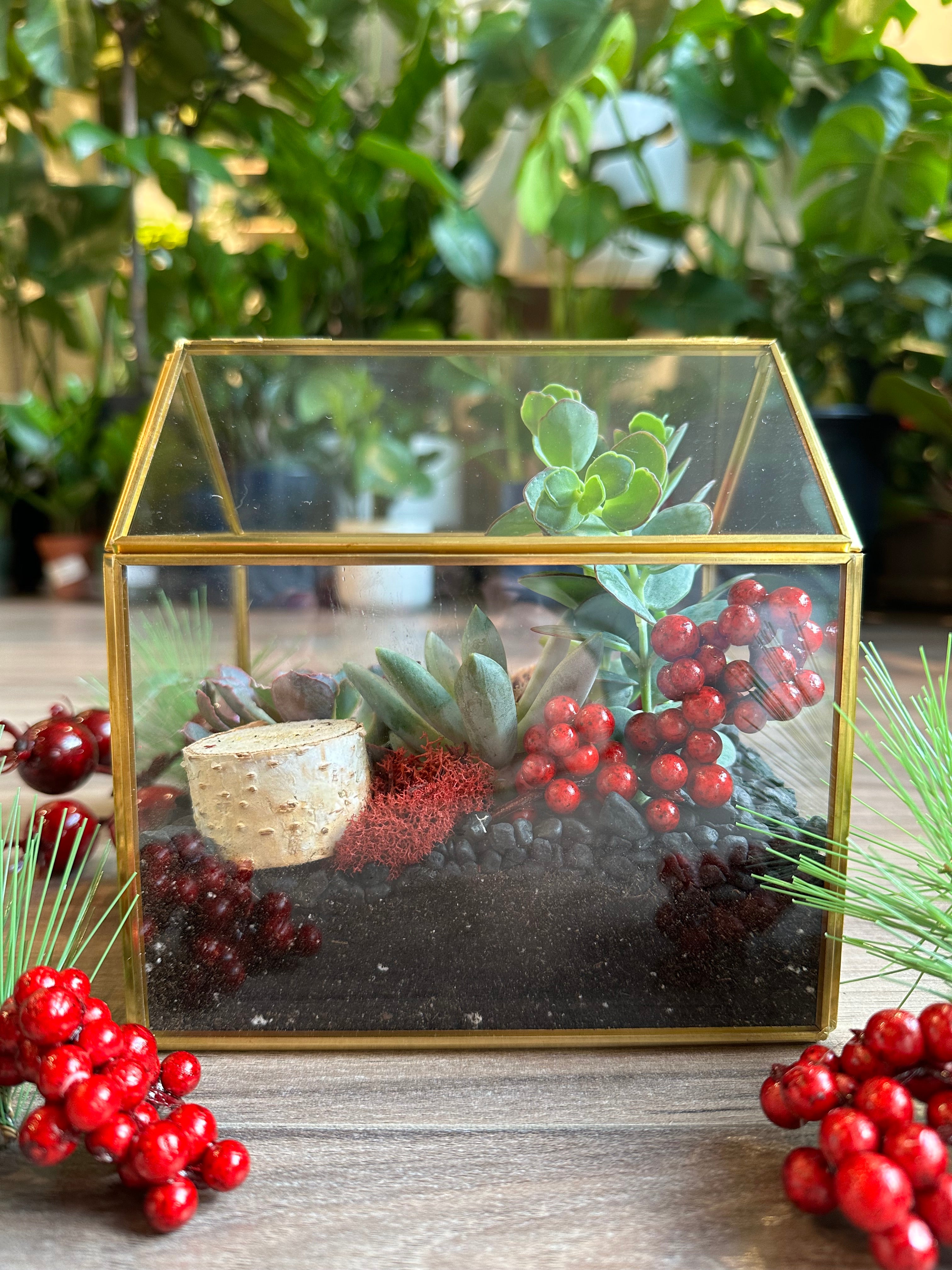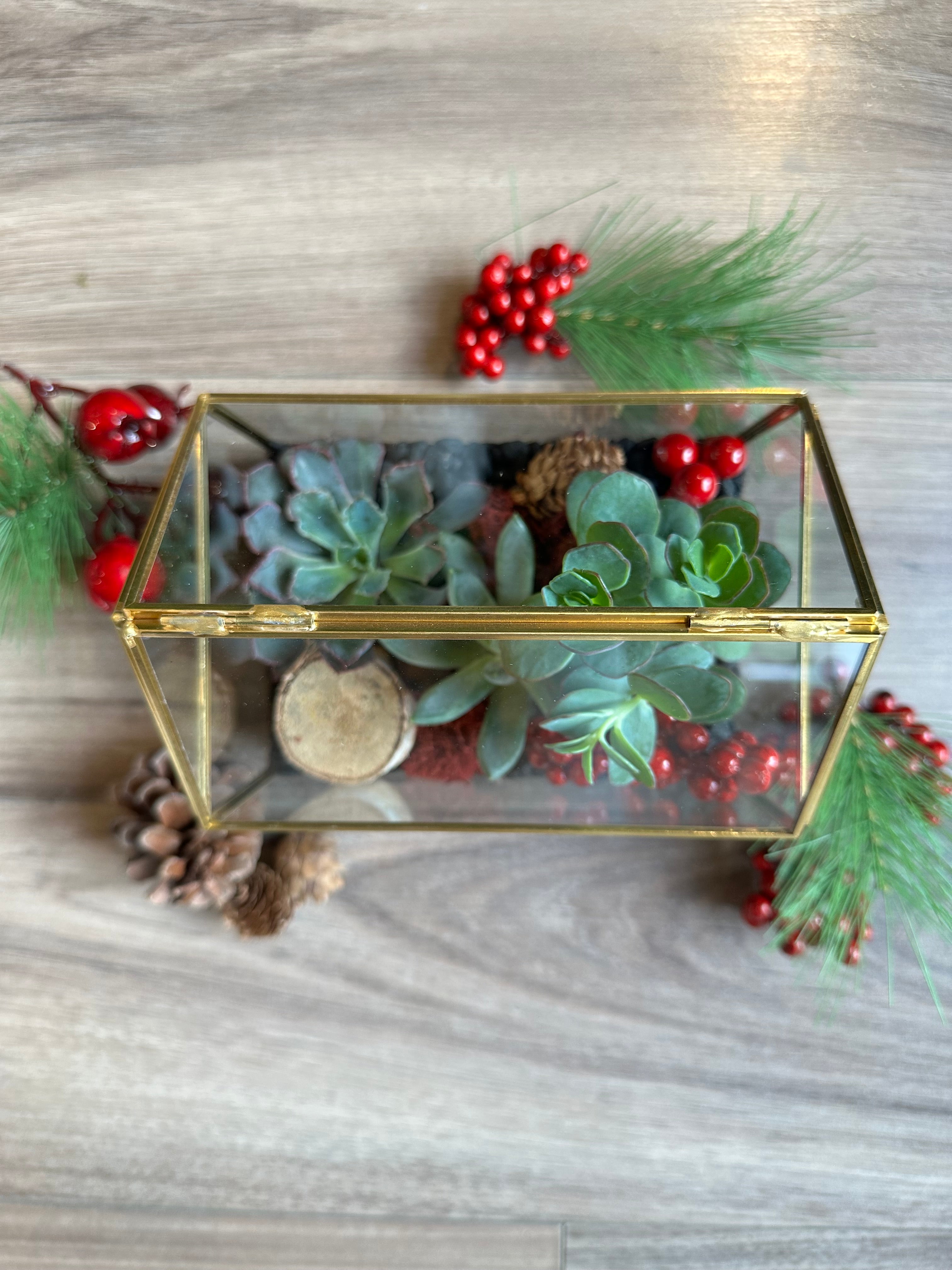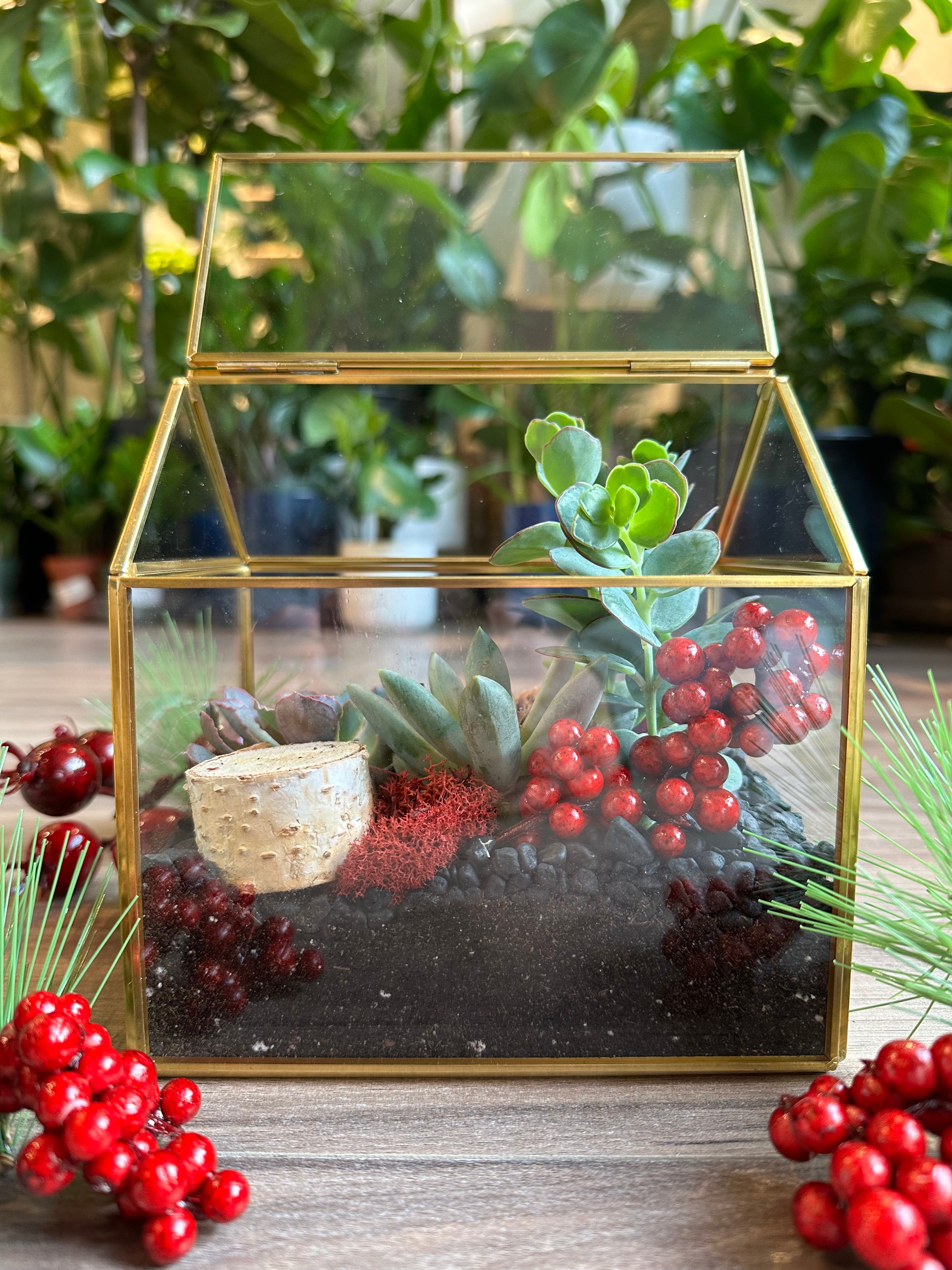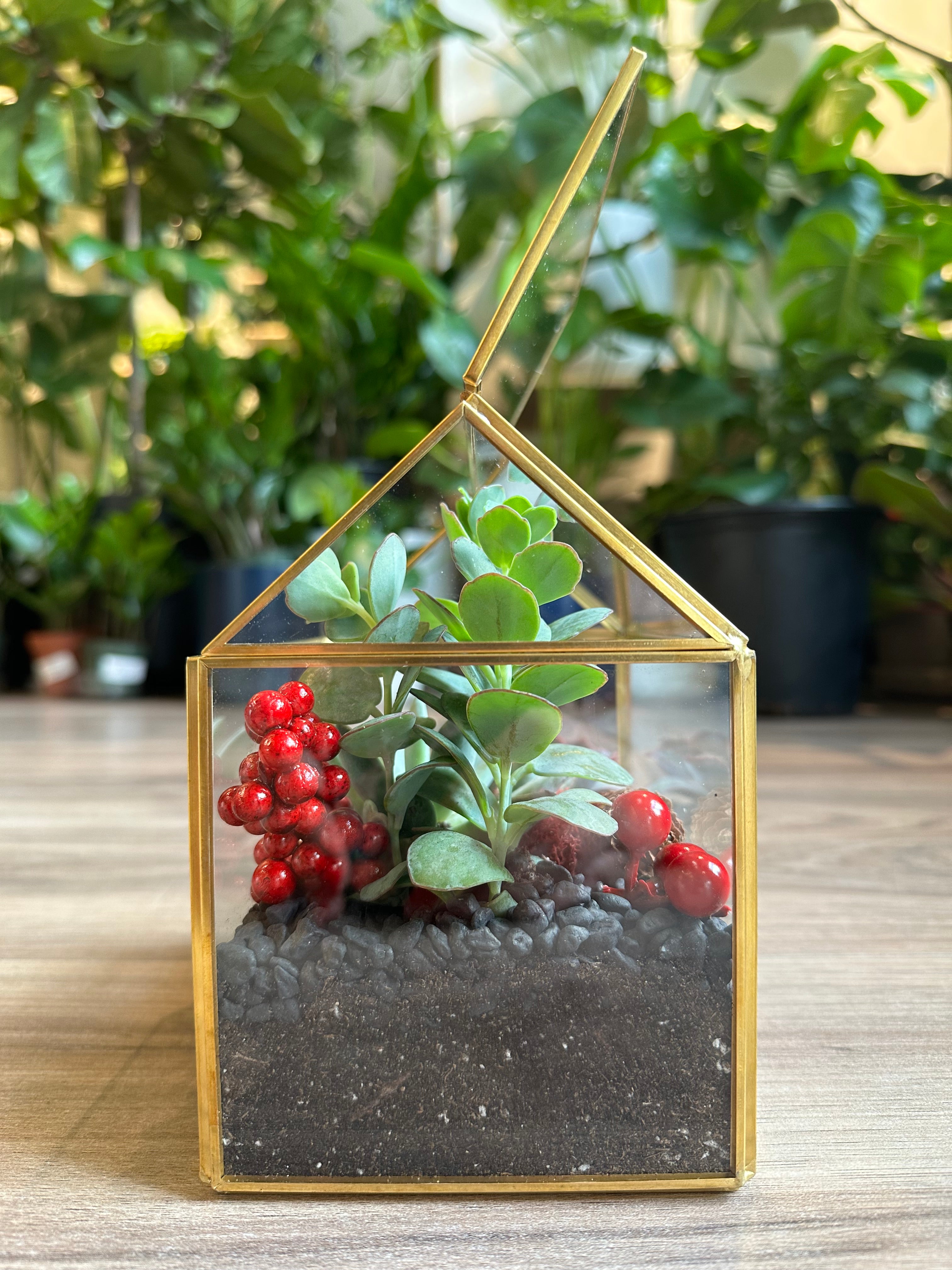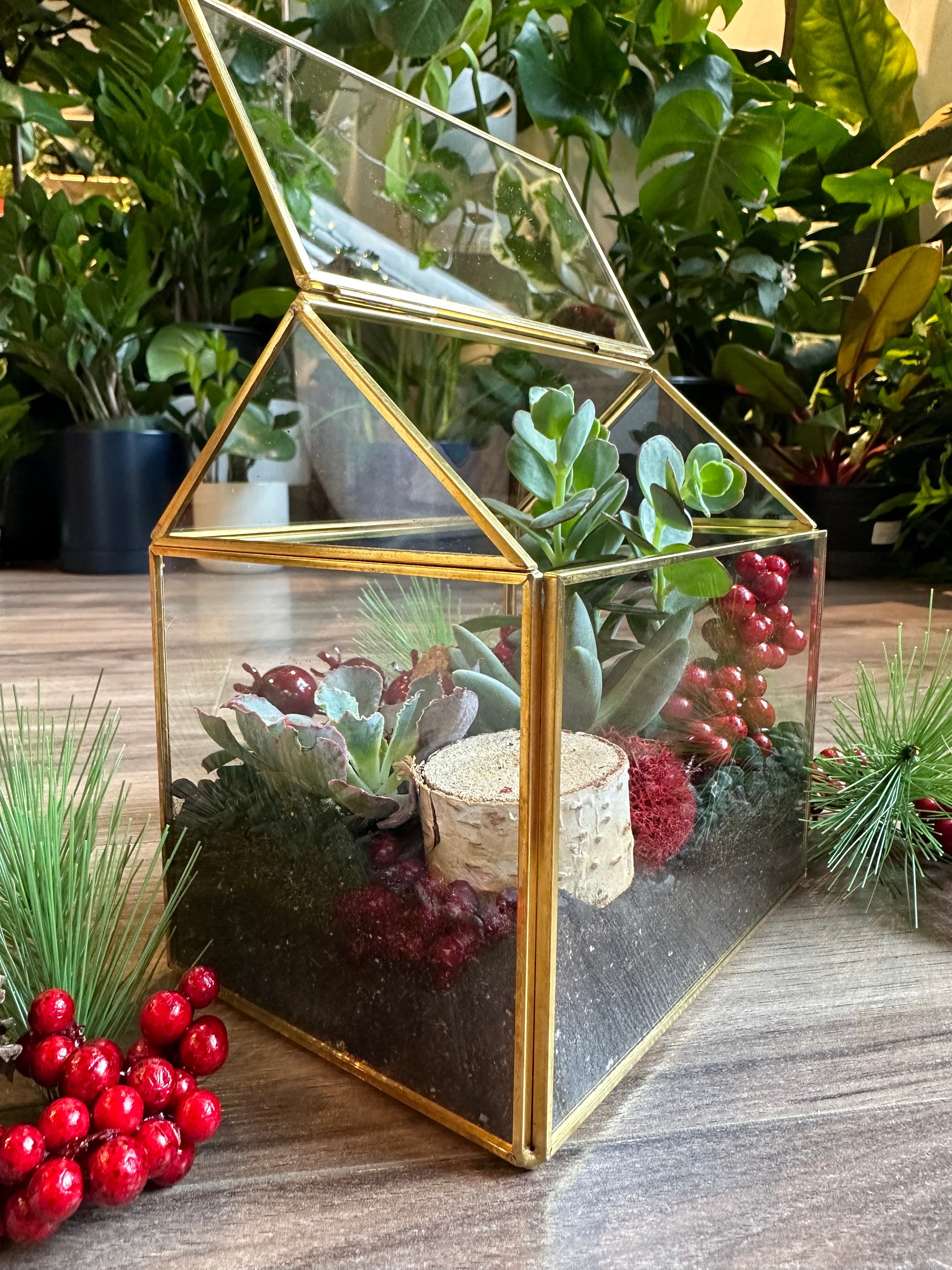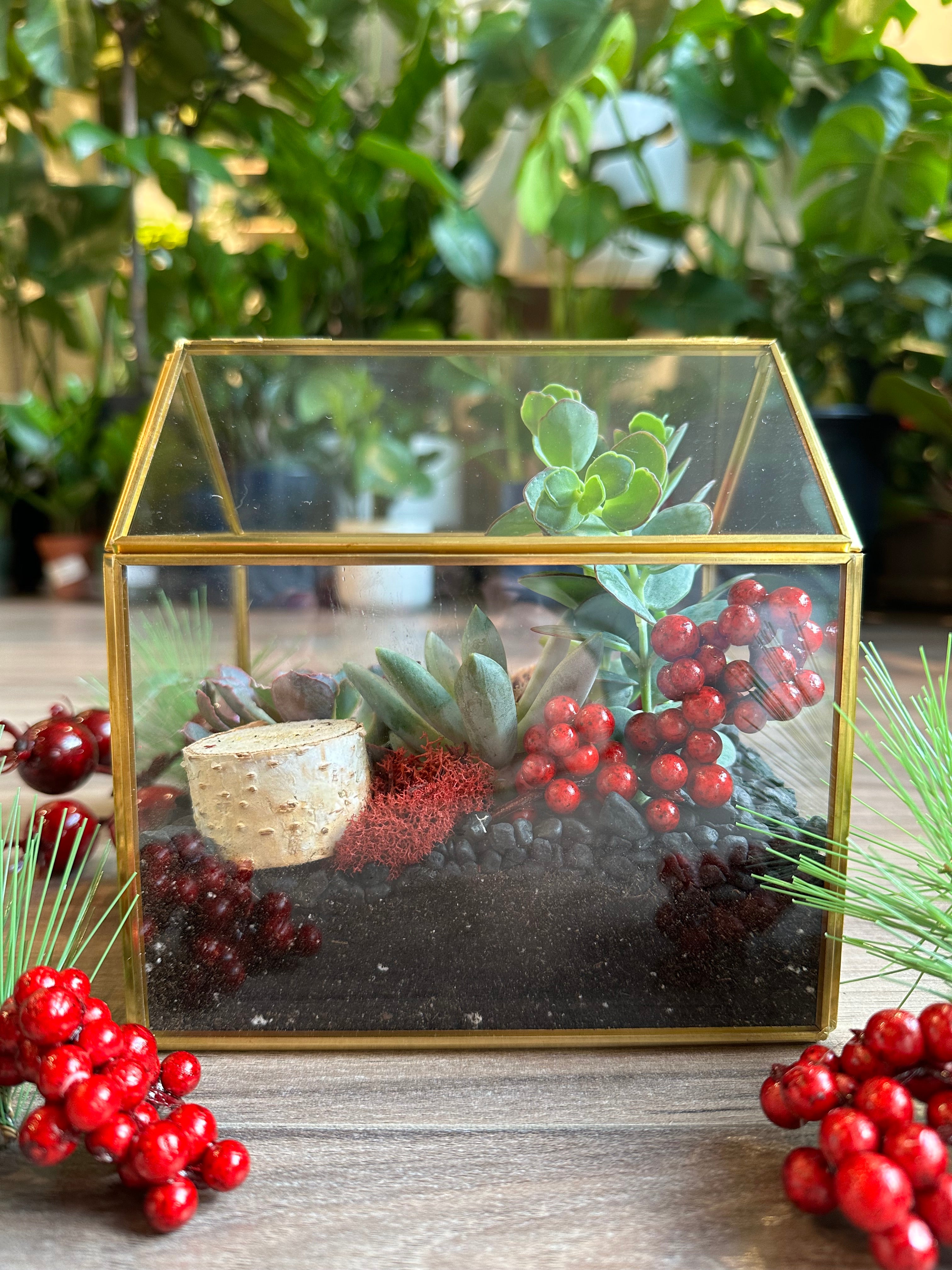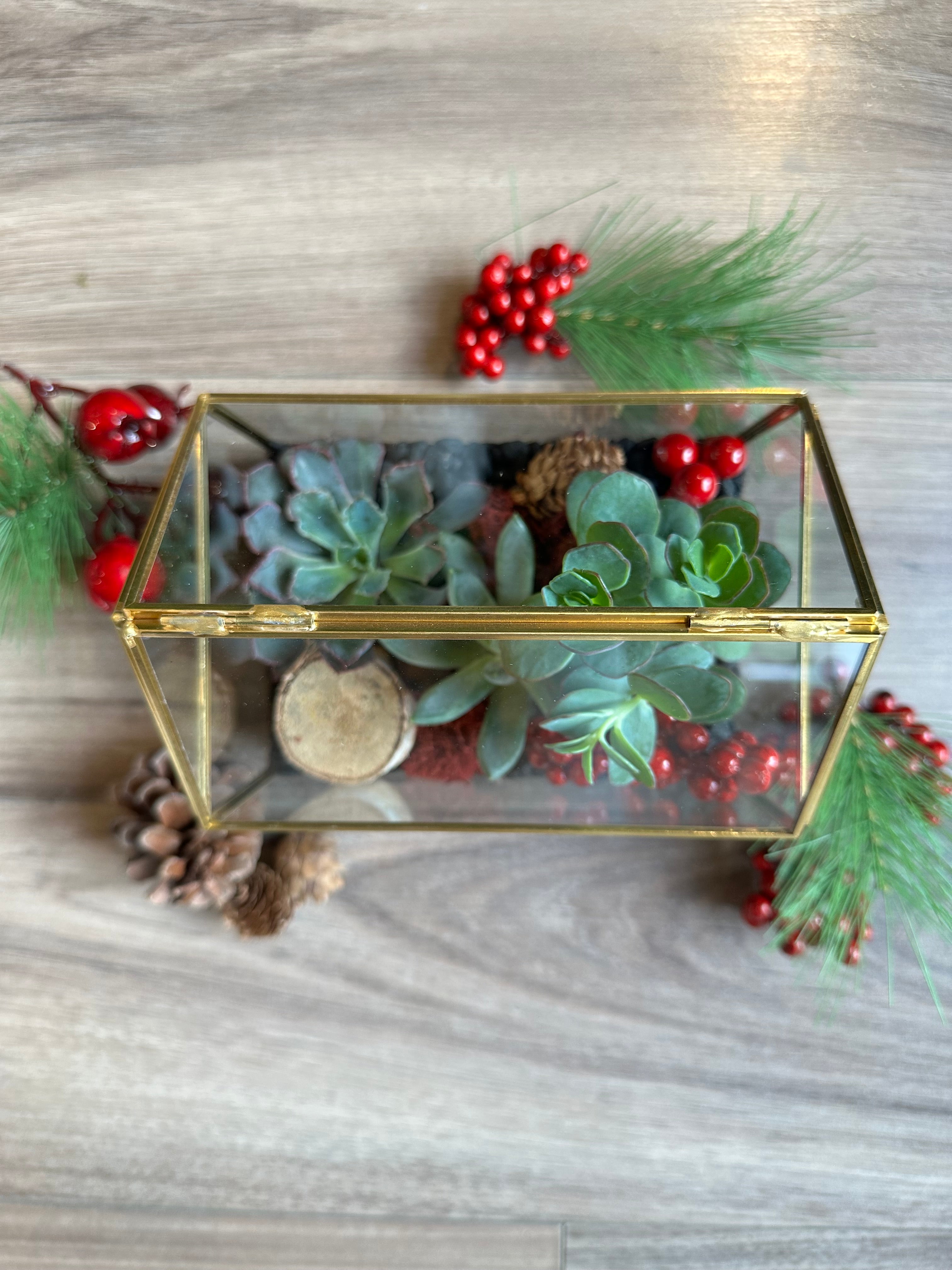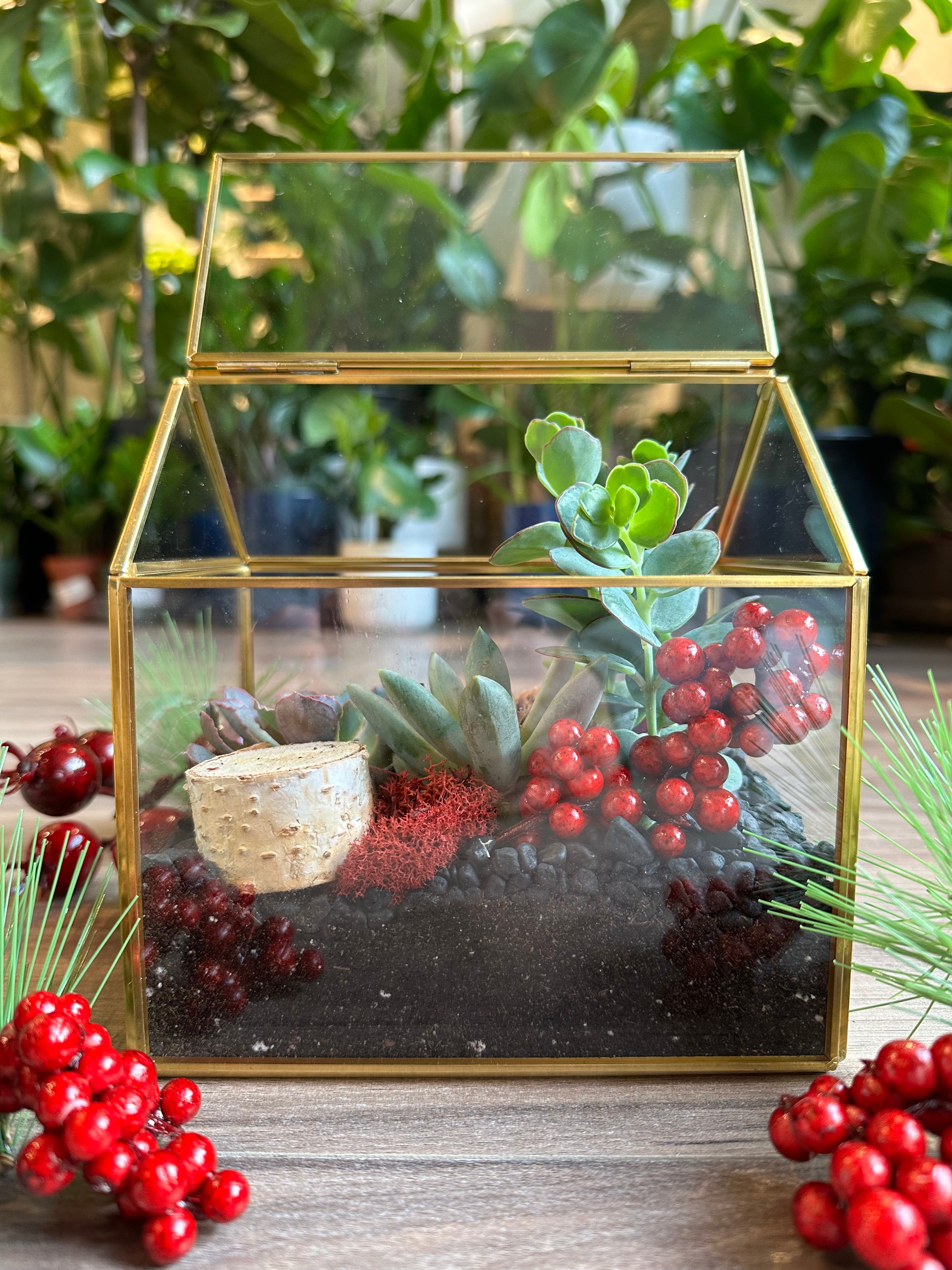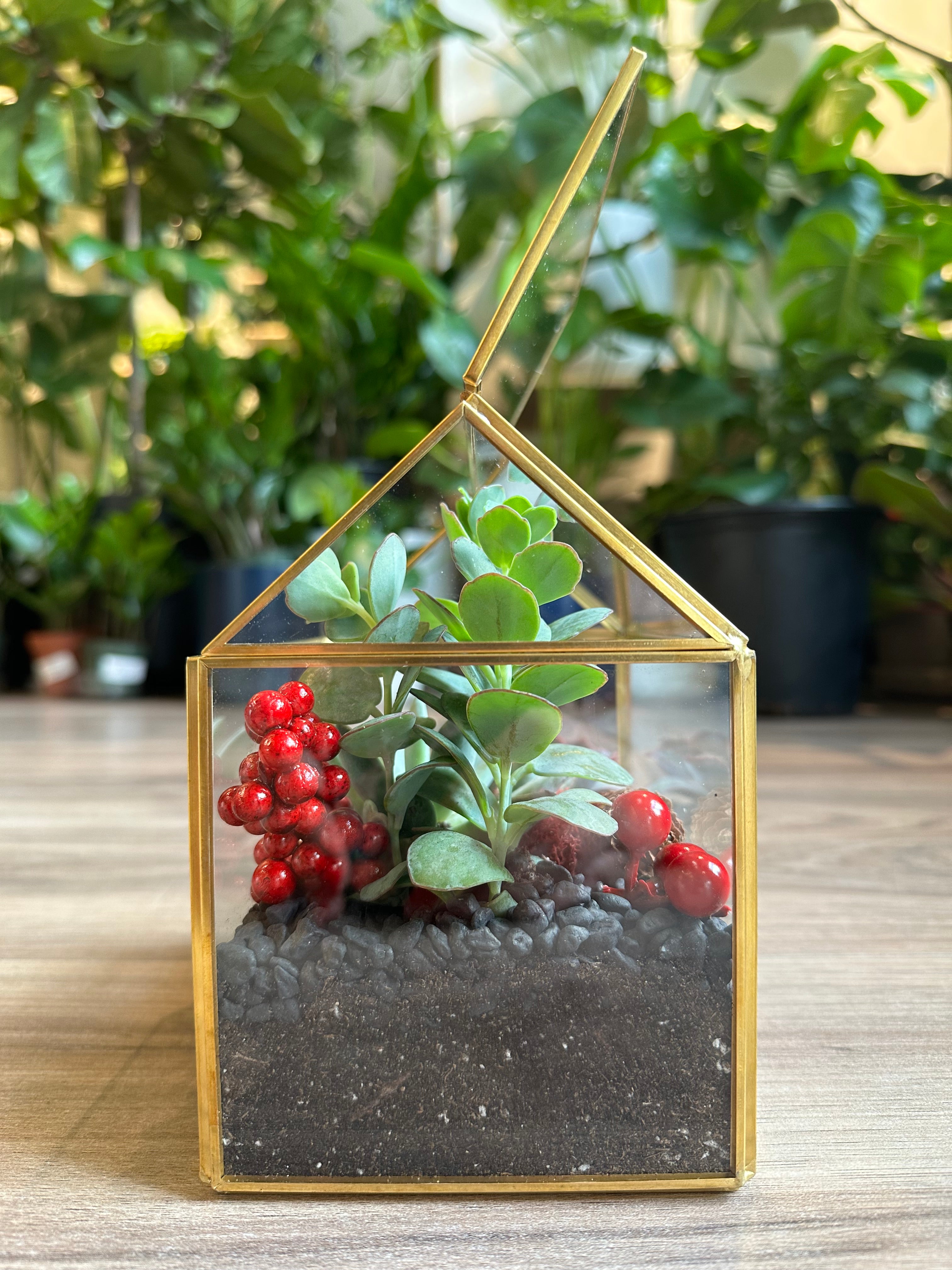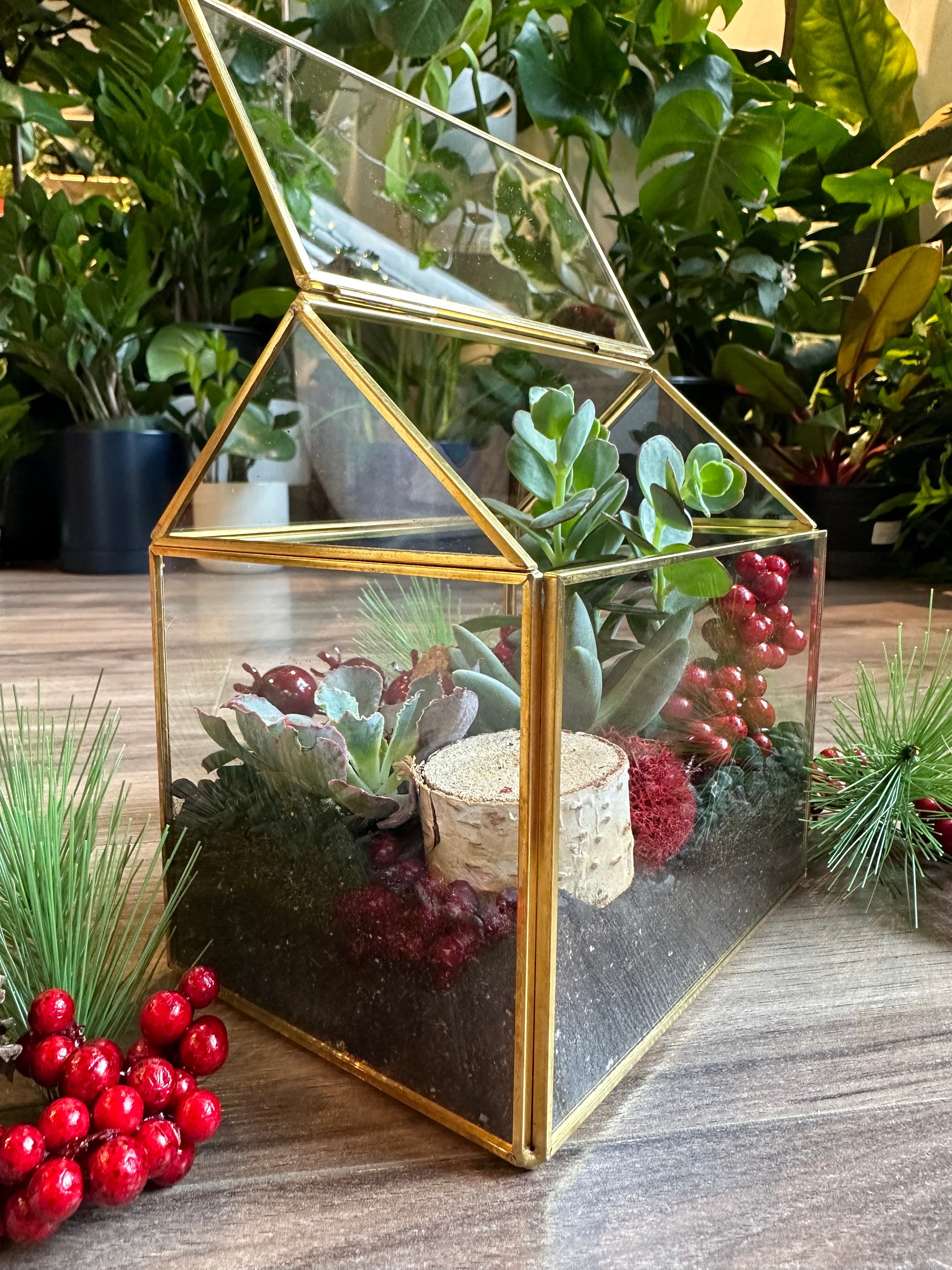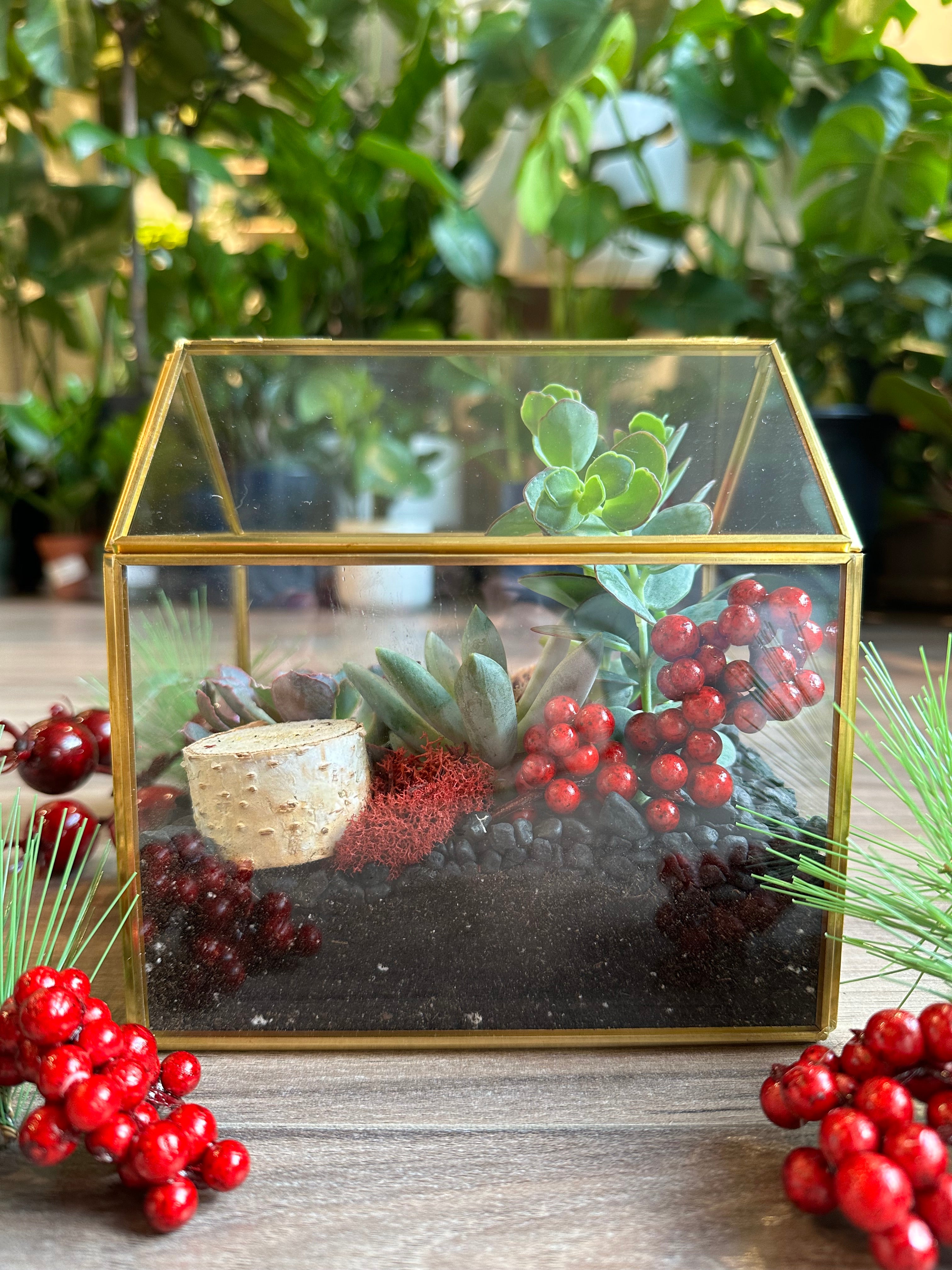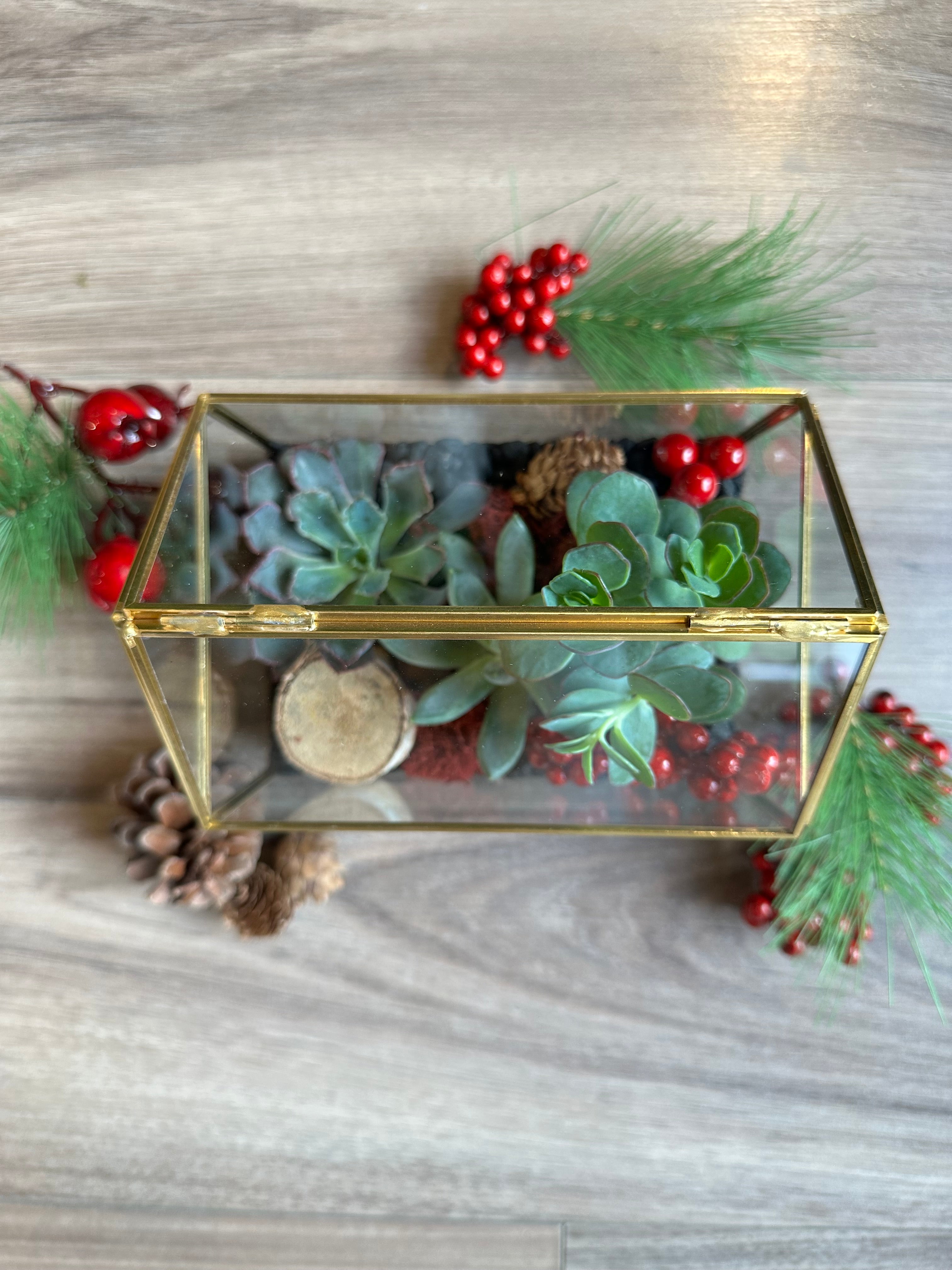 Santa's Workshop
'Tis the season! Join us for a festive evening workshop to create a succulent terrarium in a stunning glass house with gold trim.  These make wonderful additions to your holiday decor, gorgeous centerpieces, or unique gifts for the special people in your life. 
Price includes glass house terrarium, three succulents, soil, decor gravel/sands, and festive decor and moss.  Enjoy a glass of wine or a non-alcoholic sparkling beverage during the workshop!
Limited spaces - make sure to reserve your spot early!
Glass house terrarium 6.25"X 4.25"X 6.5"
Cancellation Policy
- If you cancel 48 hrs before the start of the workshop, a full refund is available. 
- If you cancel within 48hrs from the start of the workshop, a 50% refund is available.