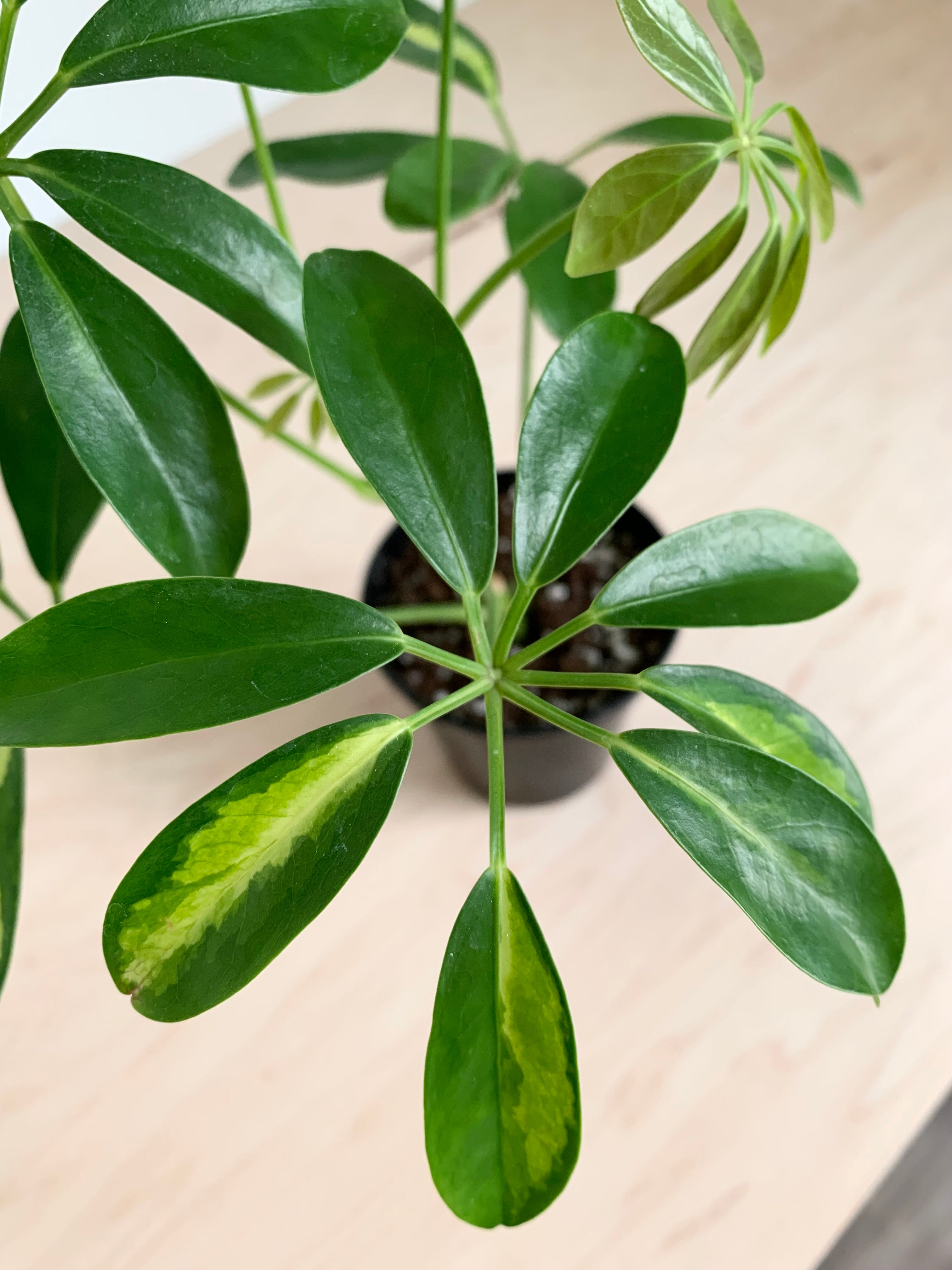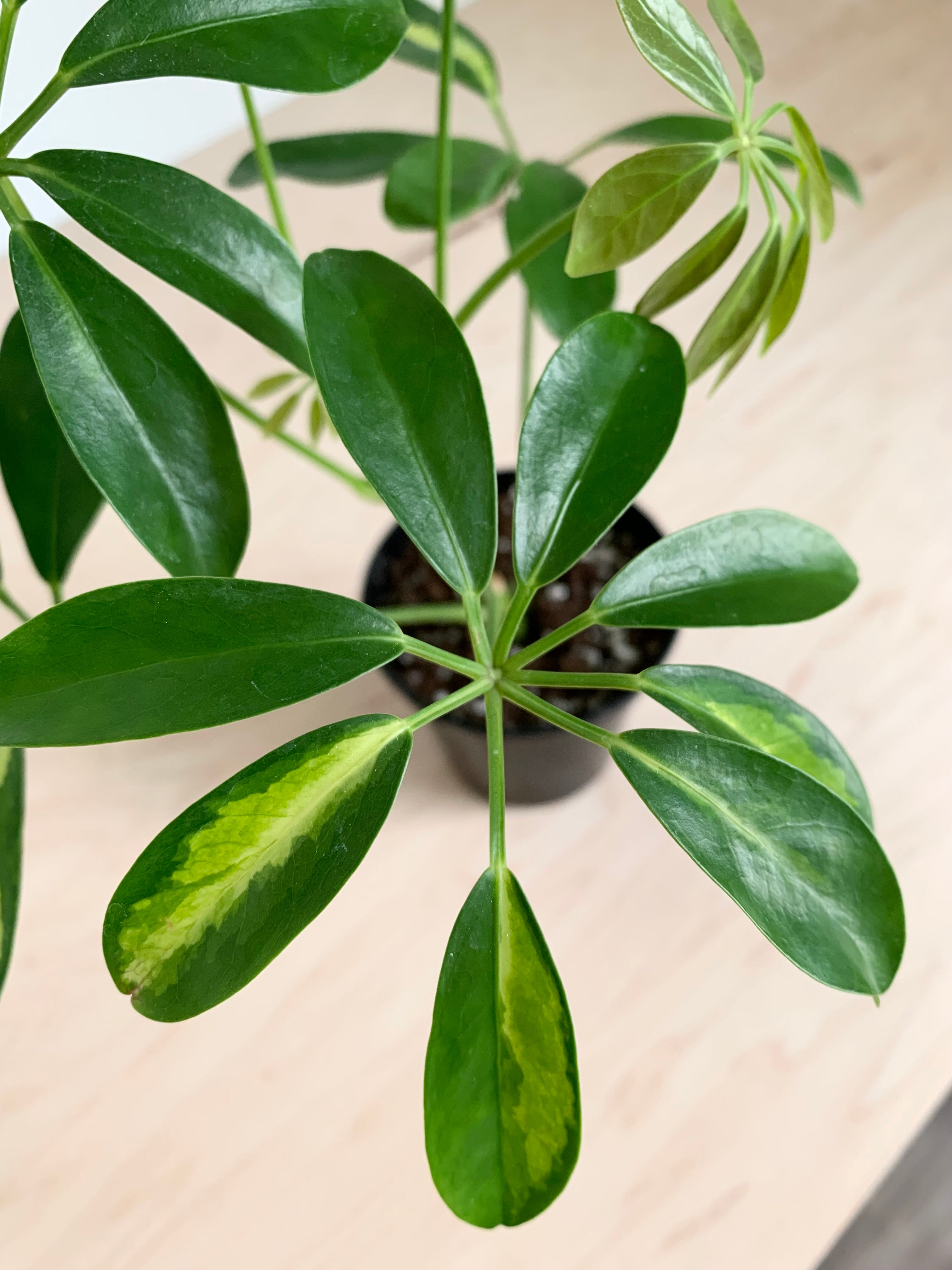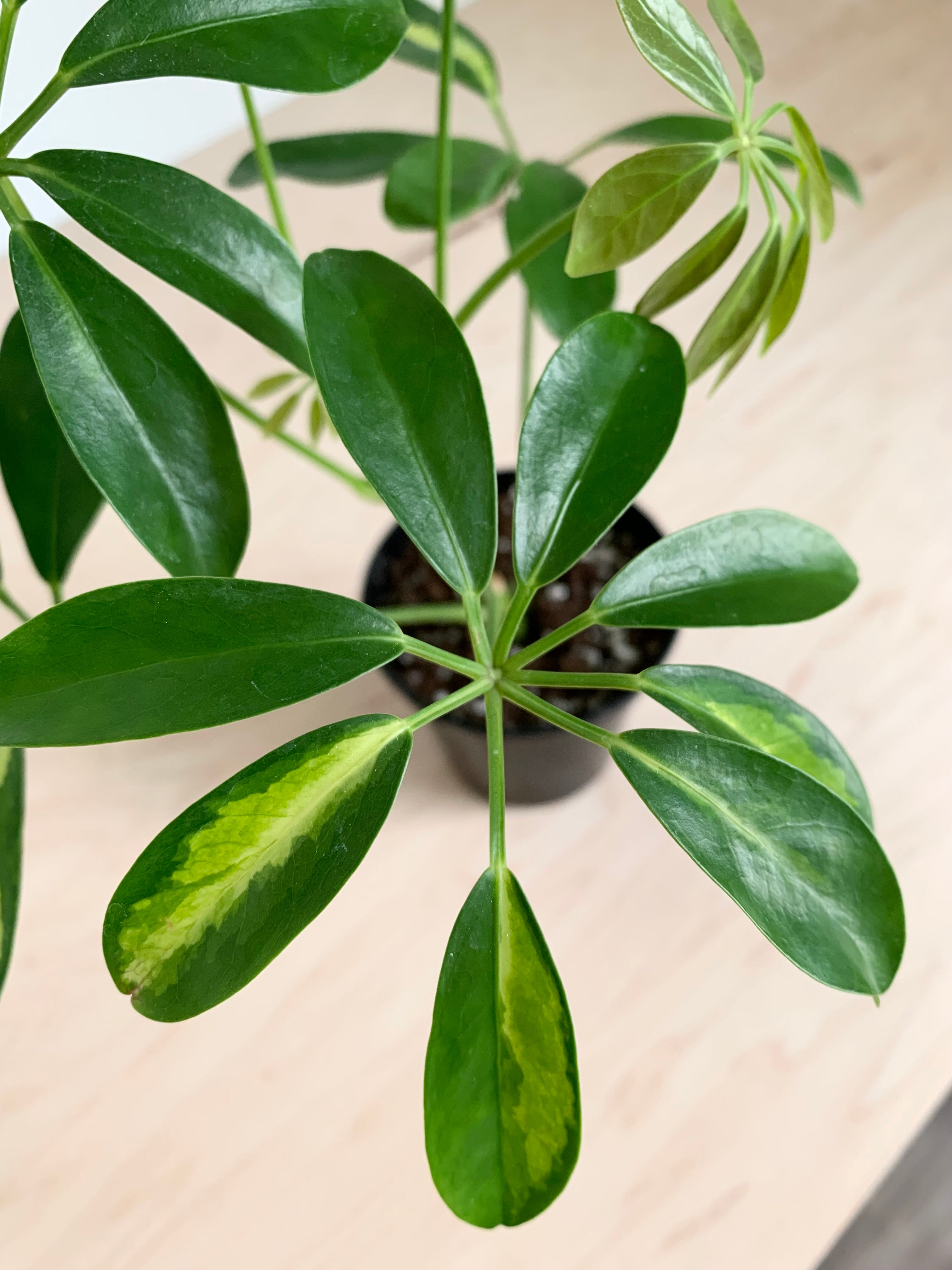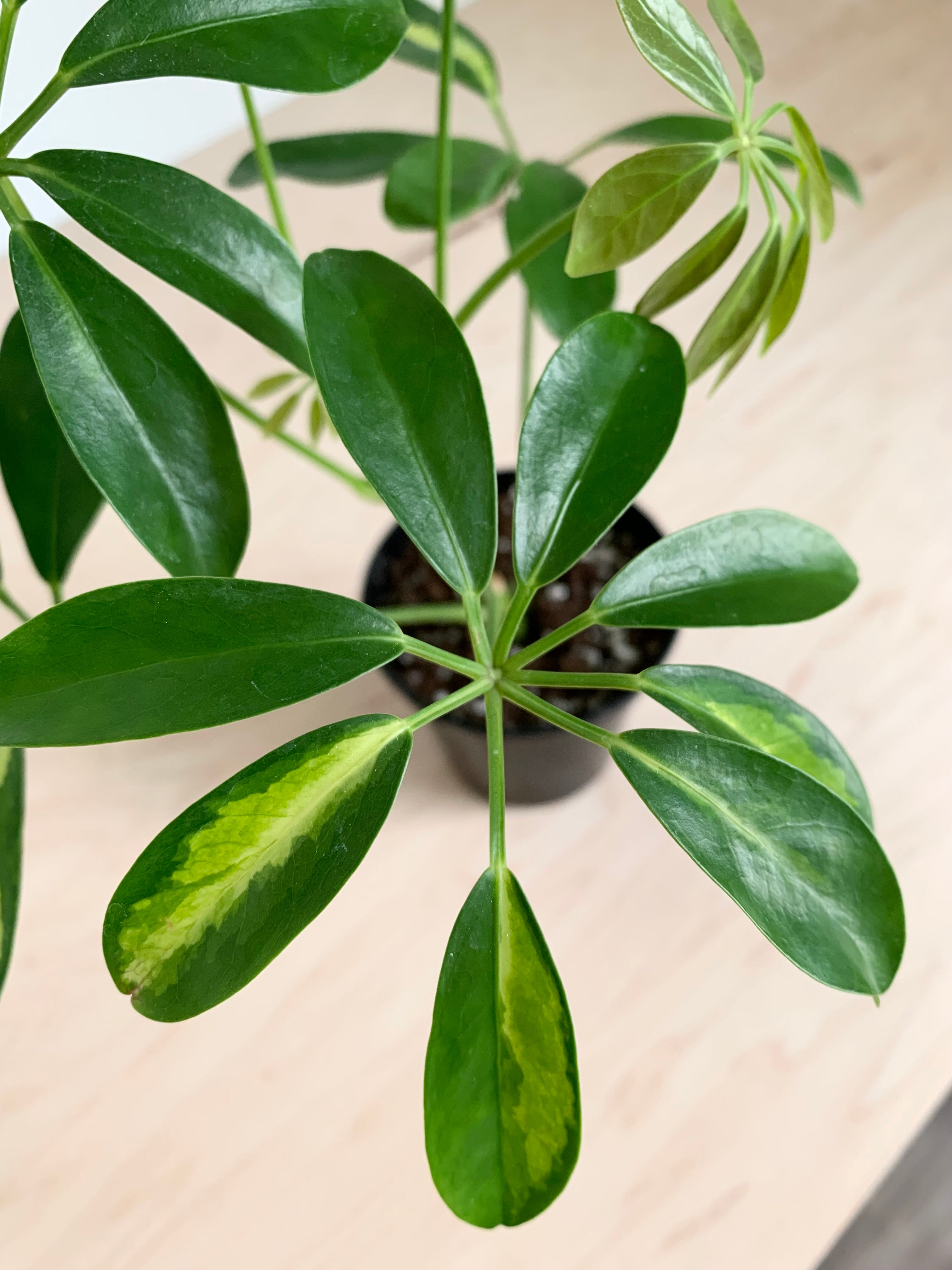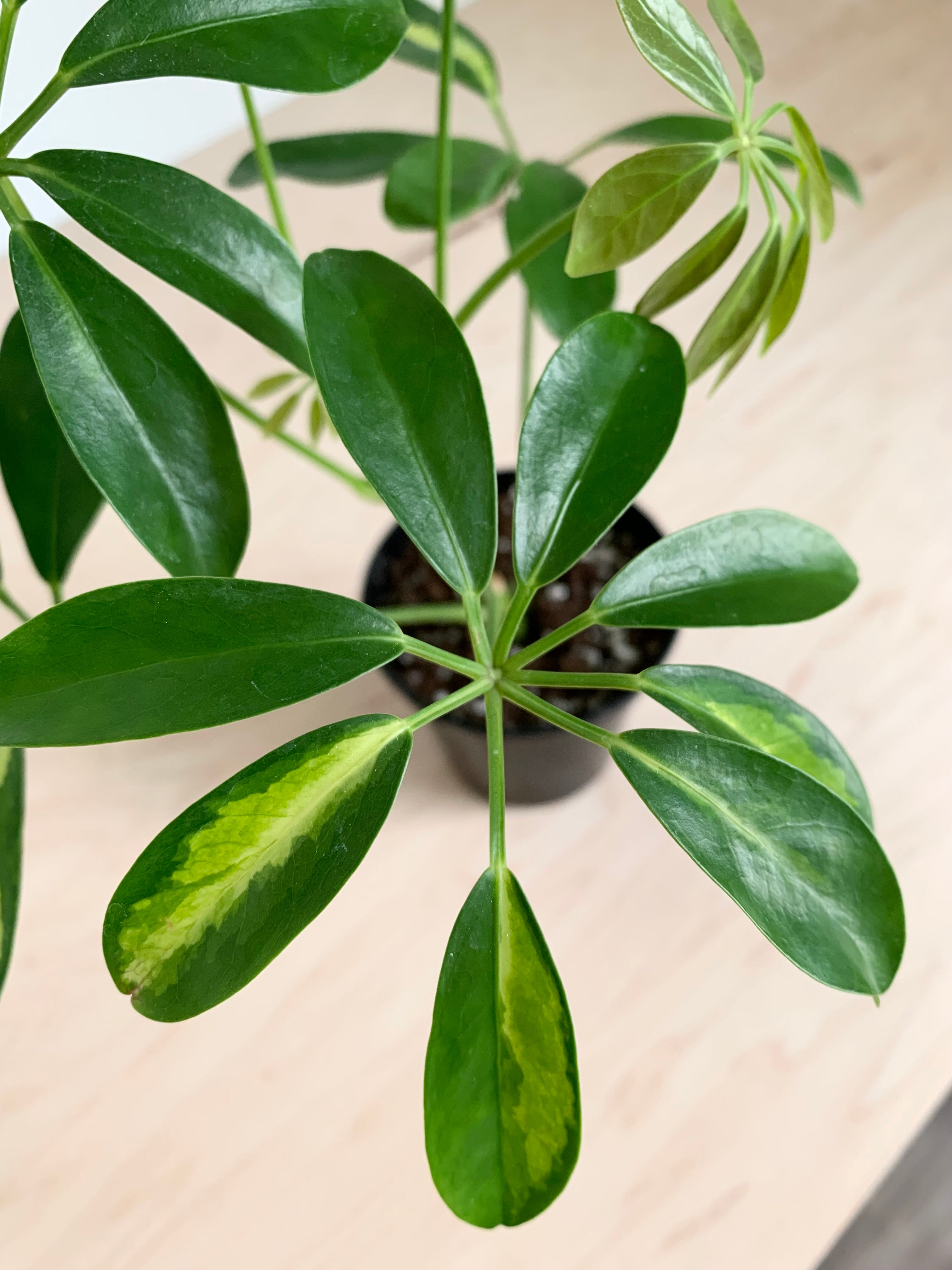 Schefflera 'Arboricola Variegated'
The Schefflera 'Arboricola' Bush is commonly known as the Umbrella Plant.
LIGHT Medium to bright indirect light.
WATER Water when top of soil is 25% dry.
This plant is toxic.  Keep out of reach from children and pets.
Nature is unique - actual plant may vary from photo.