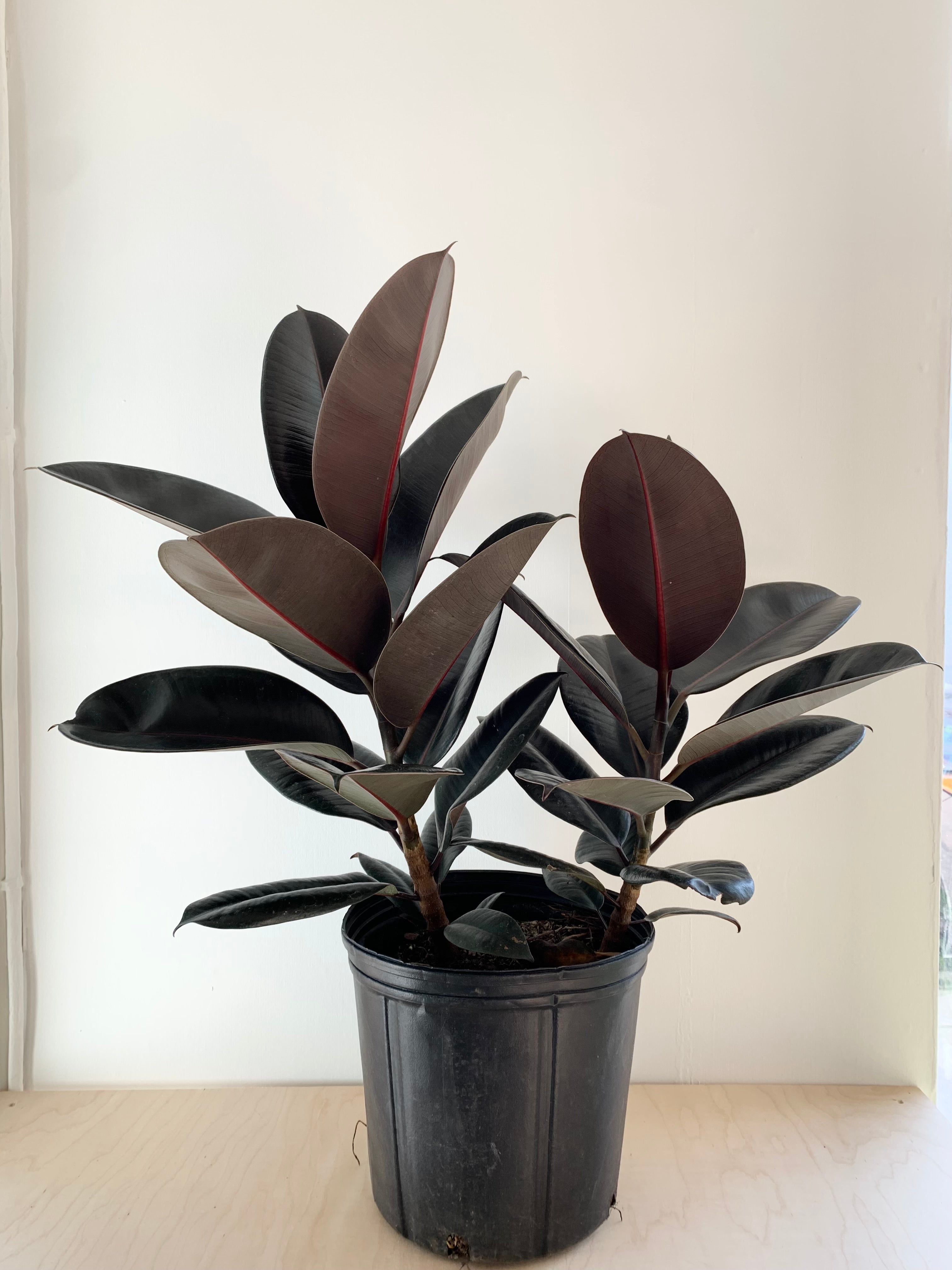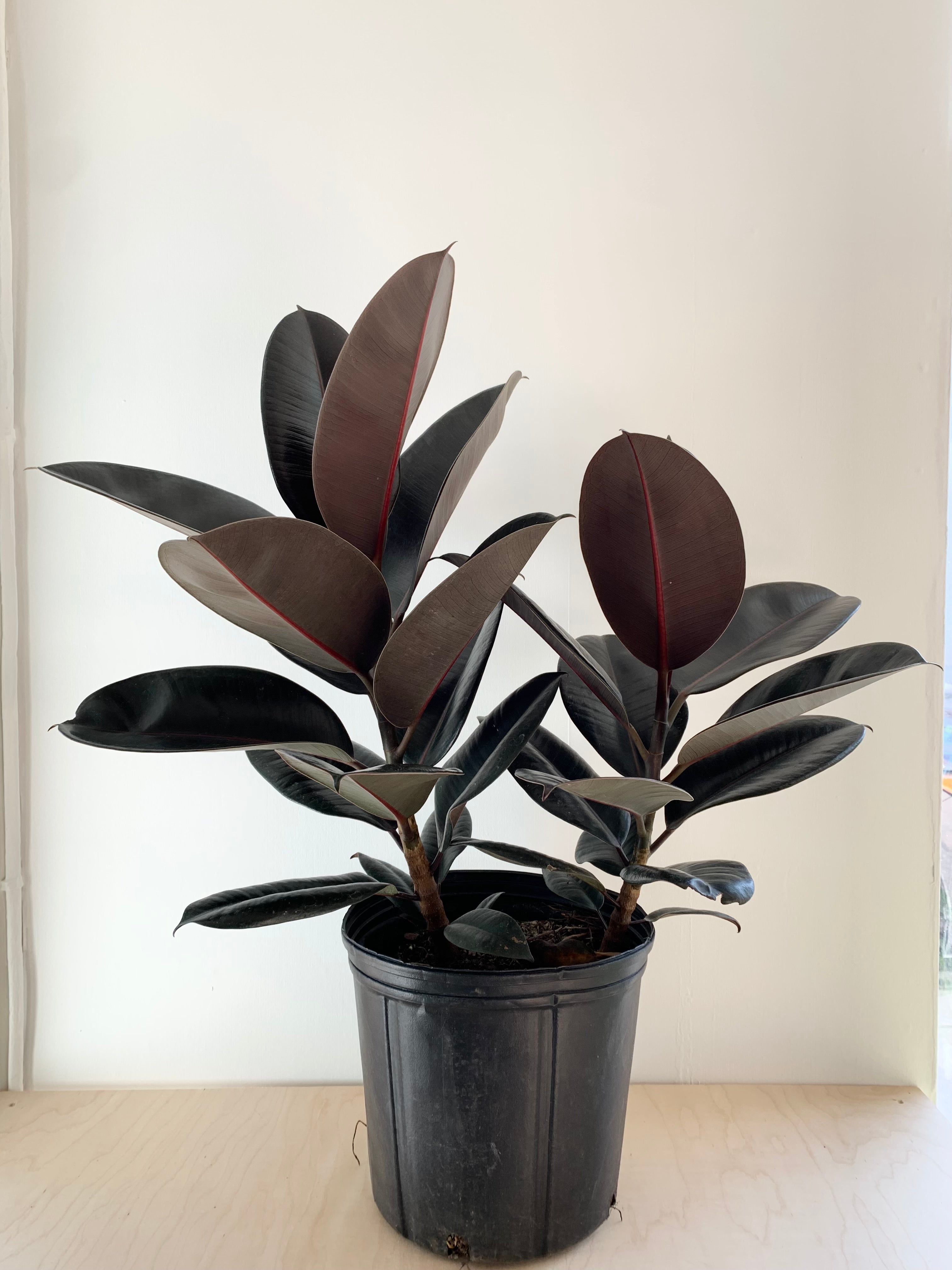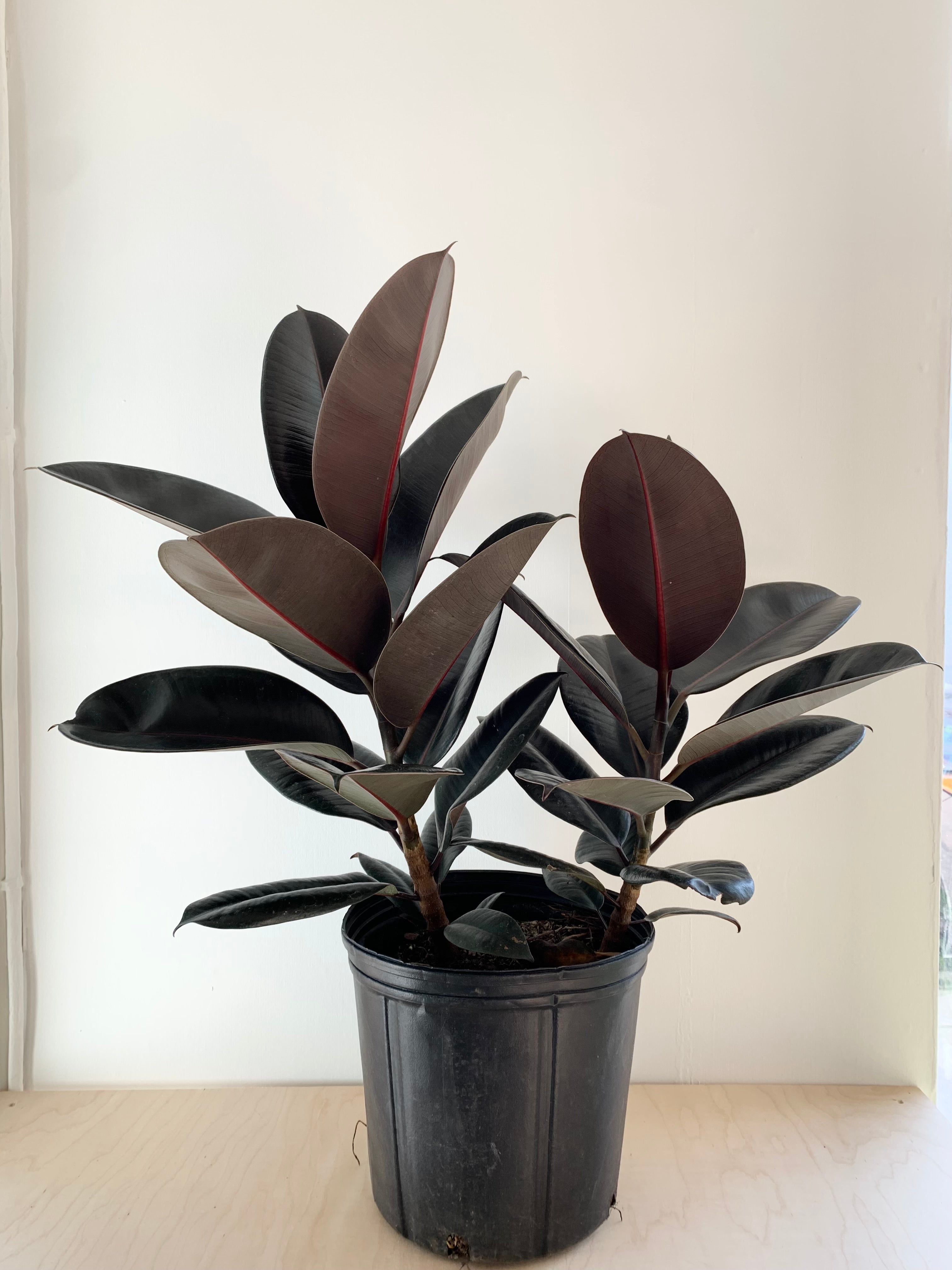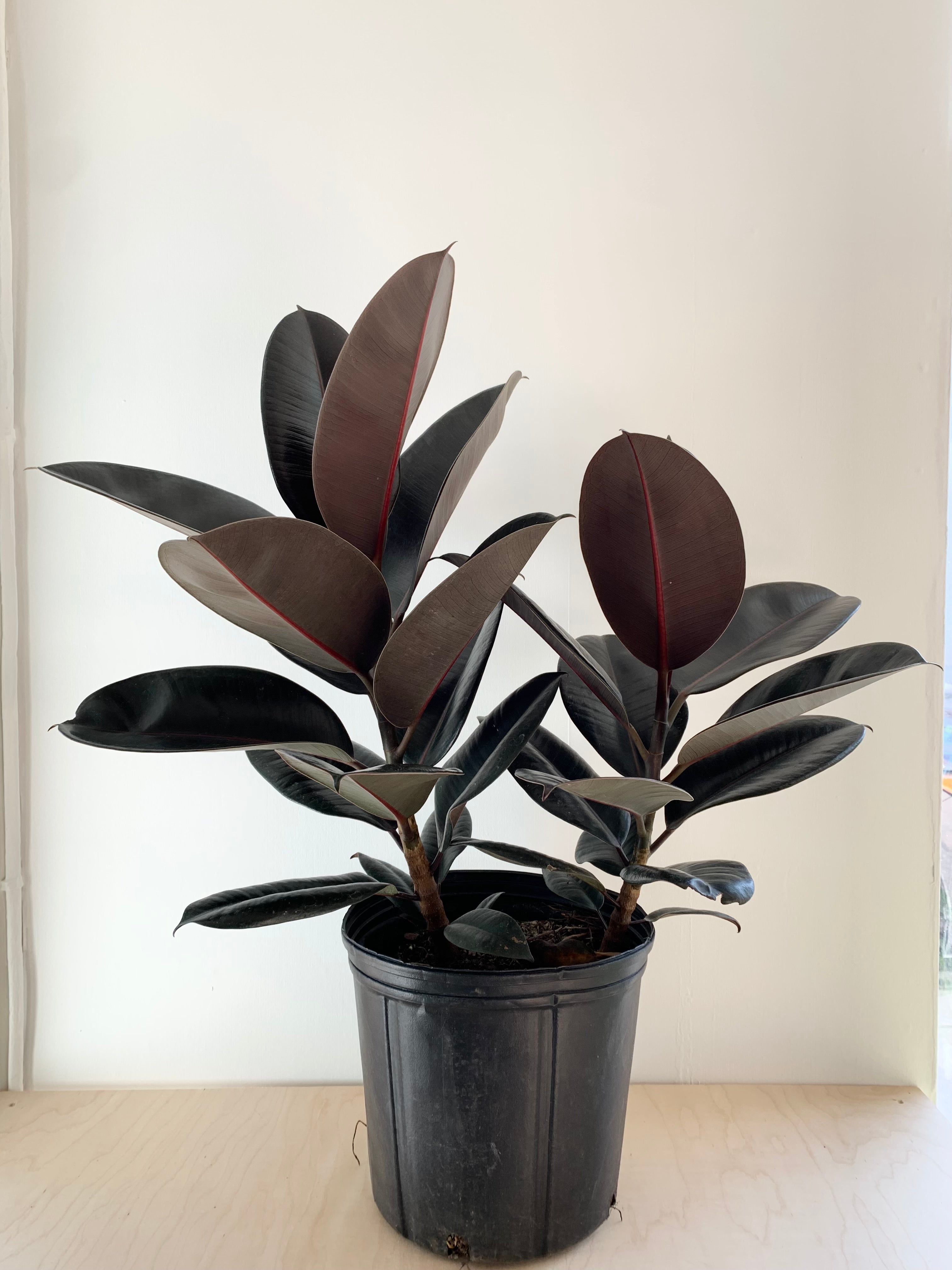 Ficus Elastica 'Burgundy'
Talk about stunning foliage.  The Ficus Elastica 'Burgundy' (Rubber Tree) has gorgeous deep burgundy leaves that are large, thick, and glossy. This fast growing plant can grow to 6'-10' tall under the right conditions.

LIGHT Bright indirect light.  Rotate plant frequently as it will grow towards the sun.
WATER Water when top 50% of soil is dry. 
HUMIDITY Will benefit from added humidity.

Keep away from drafts or vents as this plant is sensitive to temperature changes.

This plant is toxic.  Keep out of reach from children and pets.
Nature is unique - actual plant may vary from photo.