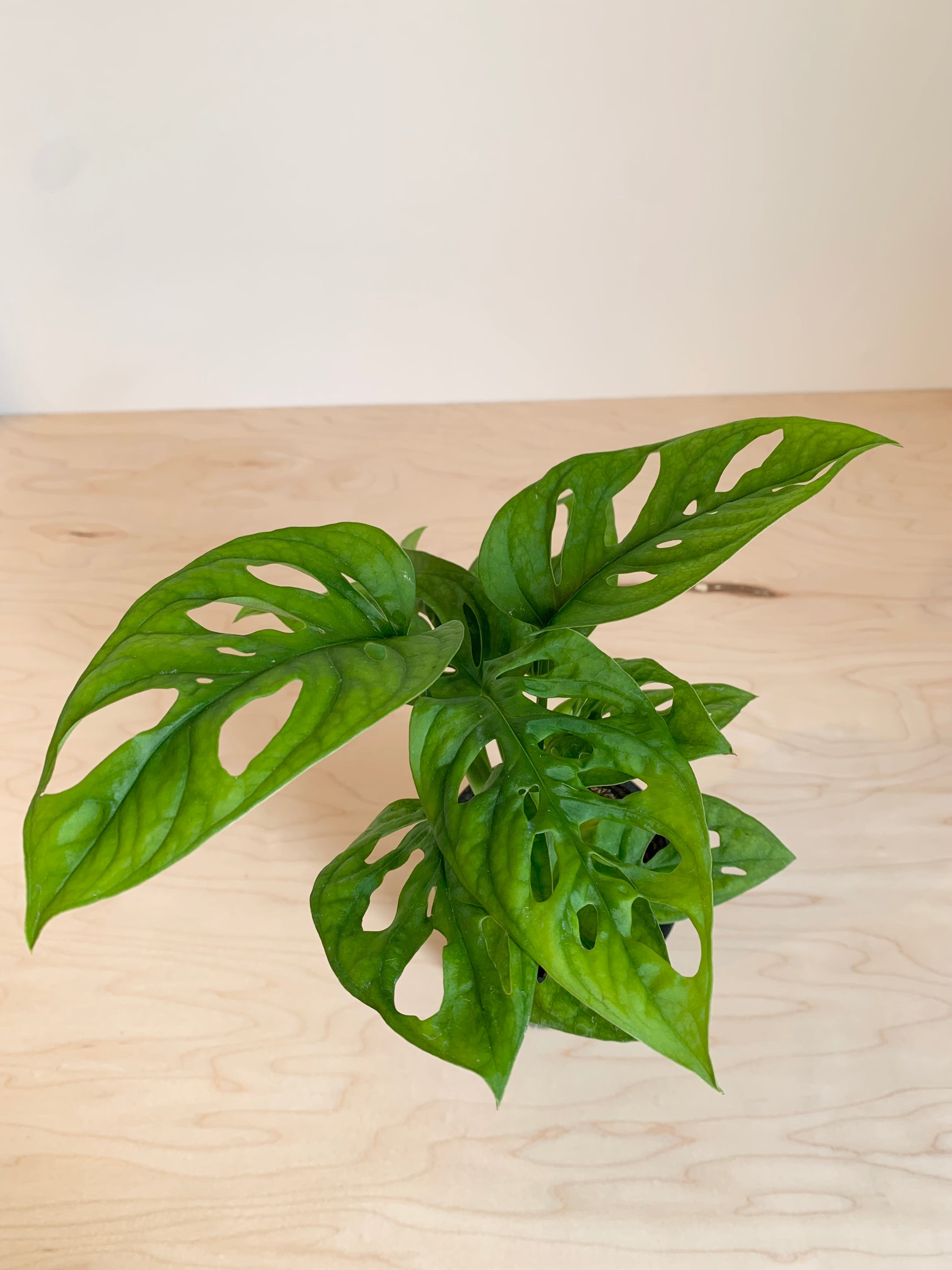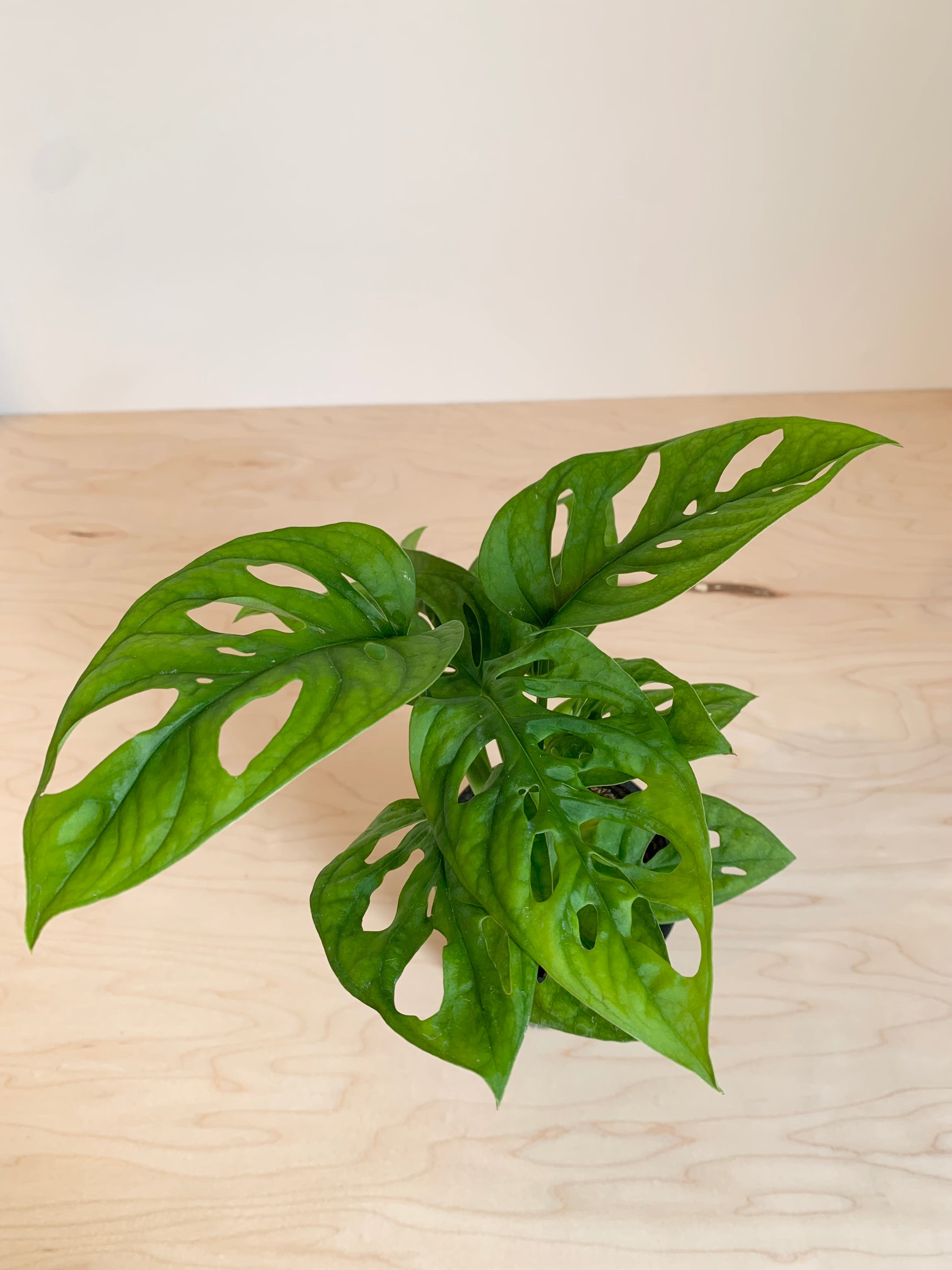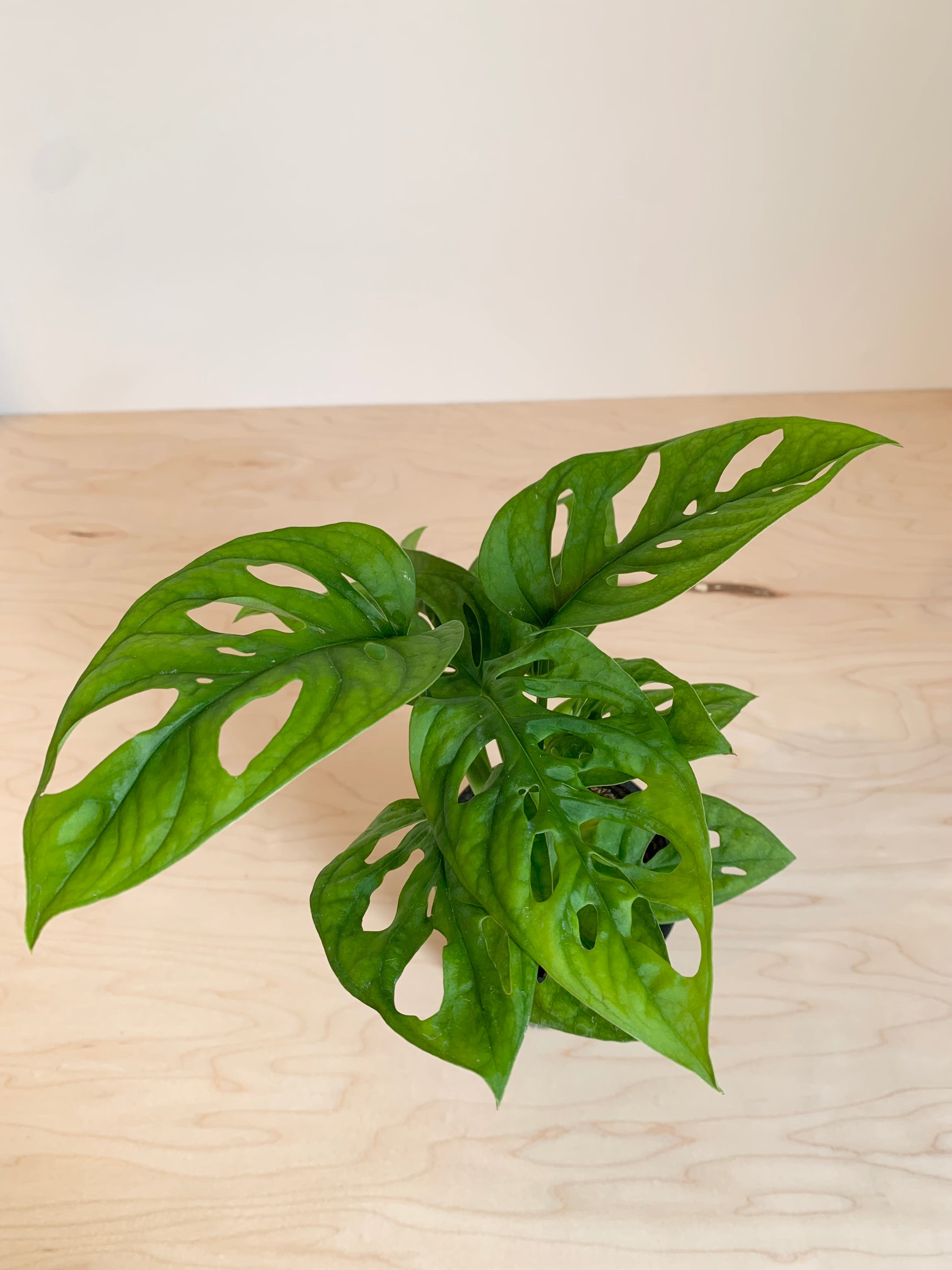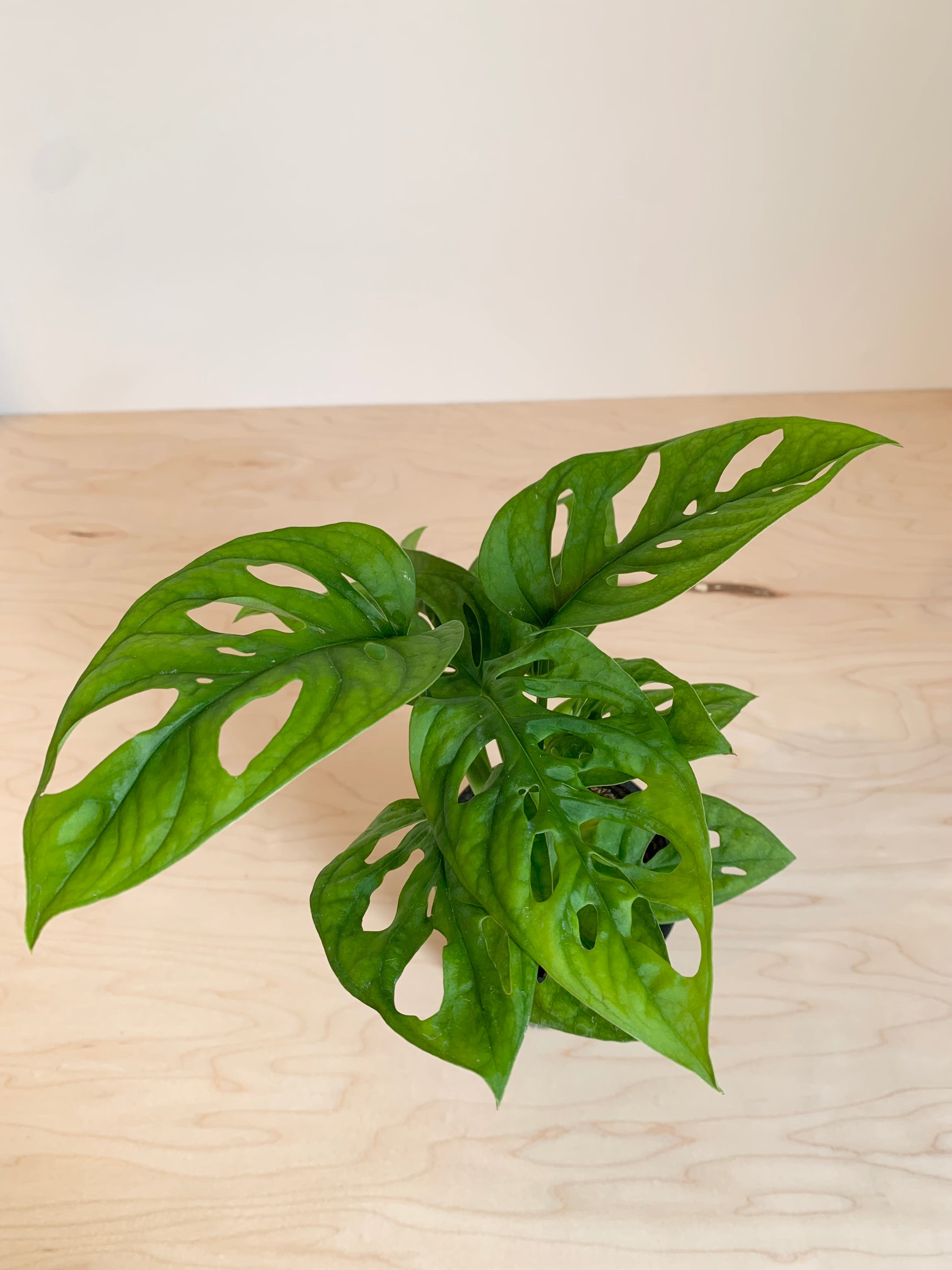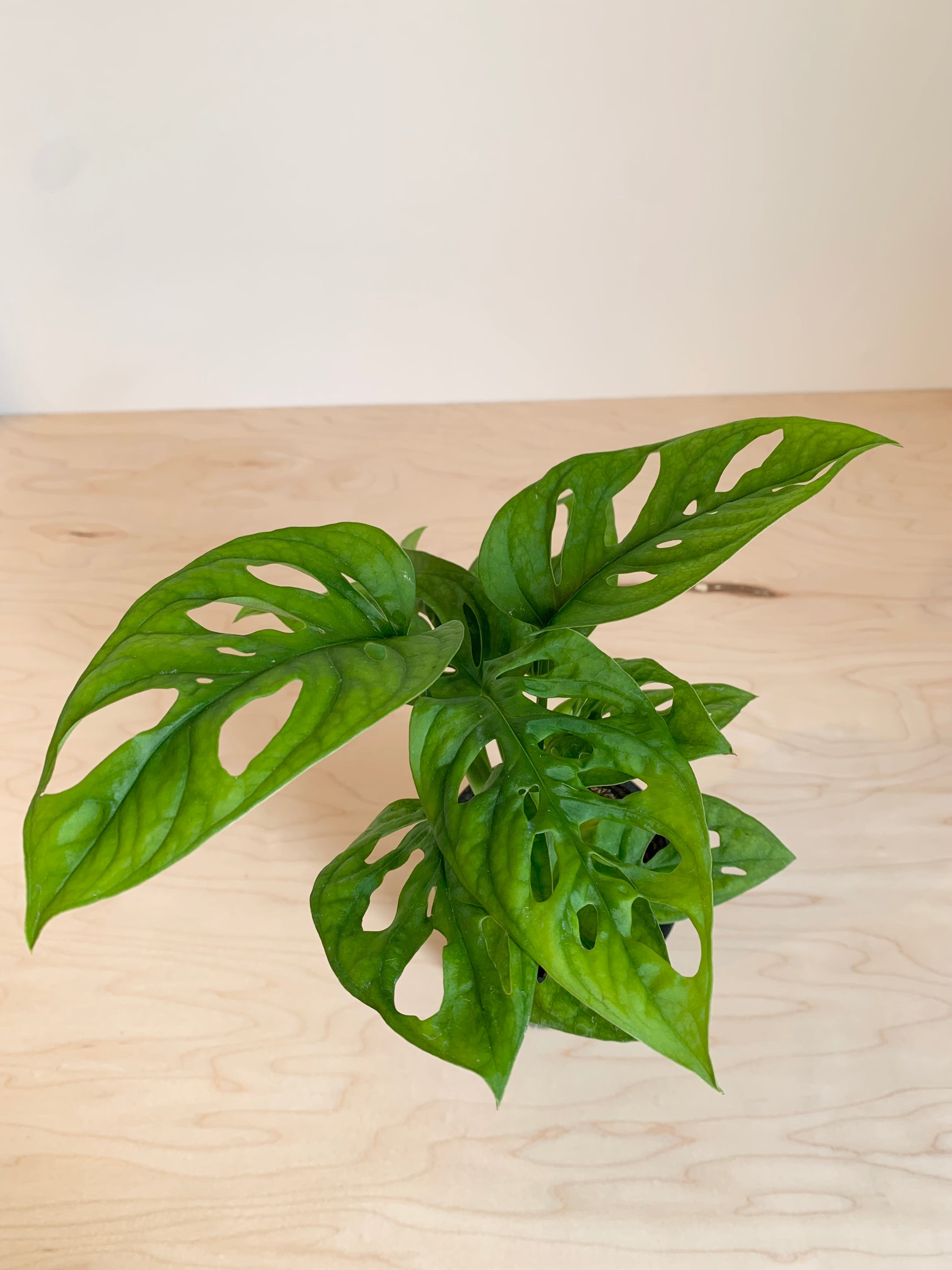 Monstera Adansonii
Monstera Adansonii is a popular houseplant for it's green leaves with multiple holes throughout.  It's commonly known as the Swiss Cheese Plant for it's unique foliage.  This is an easy-to-care for plant that grows fast and can either be left to trail down or staked for an upright appearance.

LIGHT Medium to bright indirect light
WATER Water when top of soil is 50% dry.

Plant is toxic.  Keep out of reach from children and pets.

Nature is unique - actual plant may vary from photo.