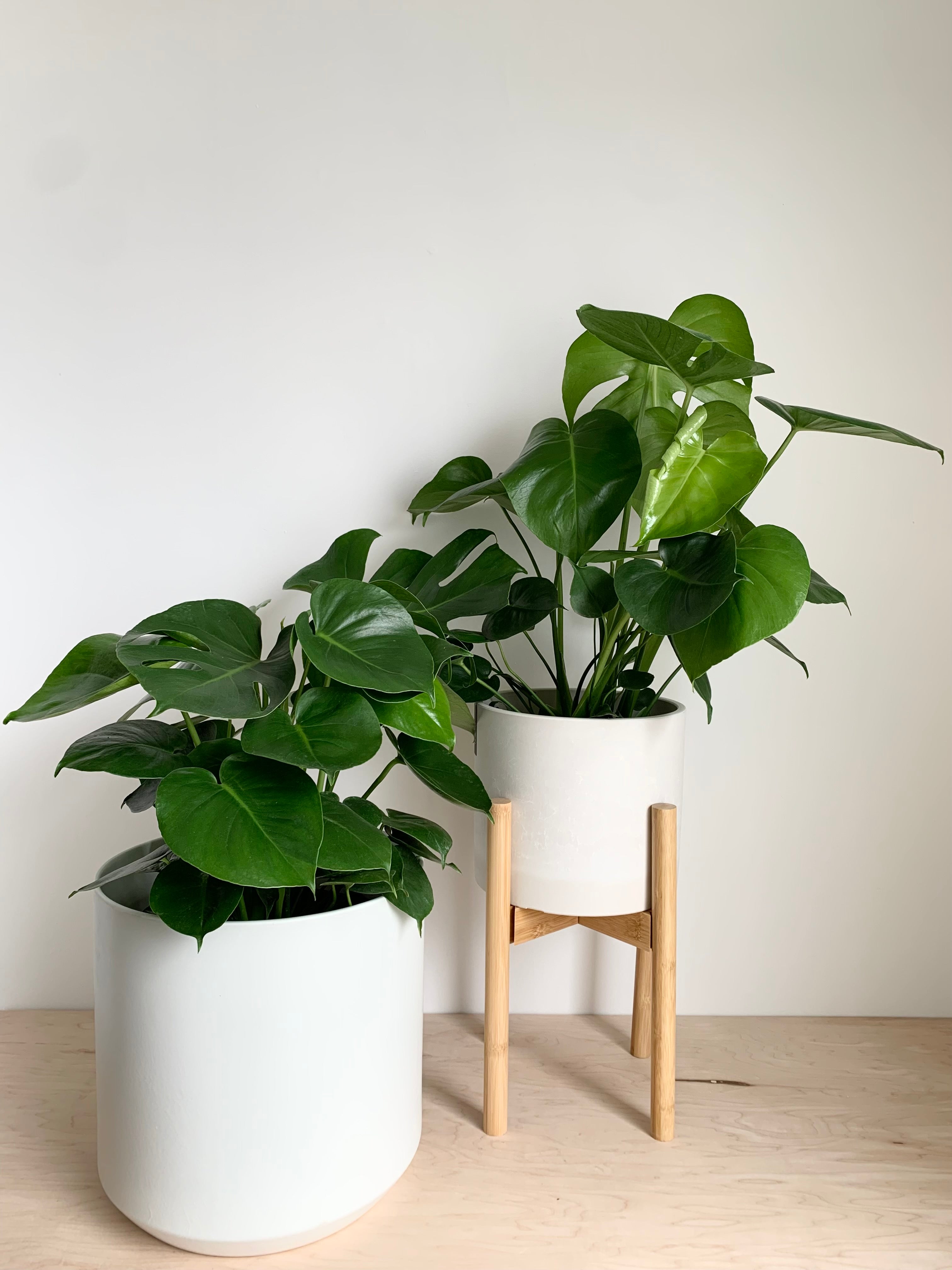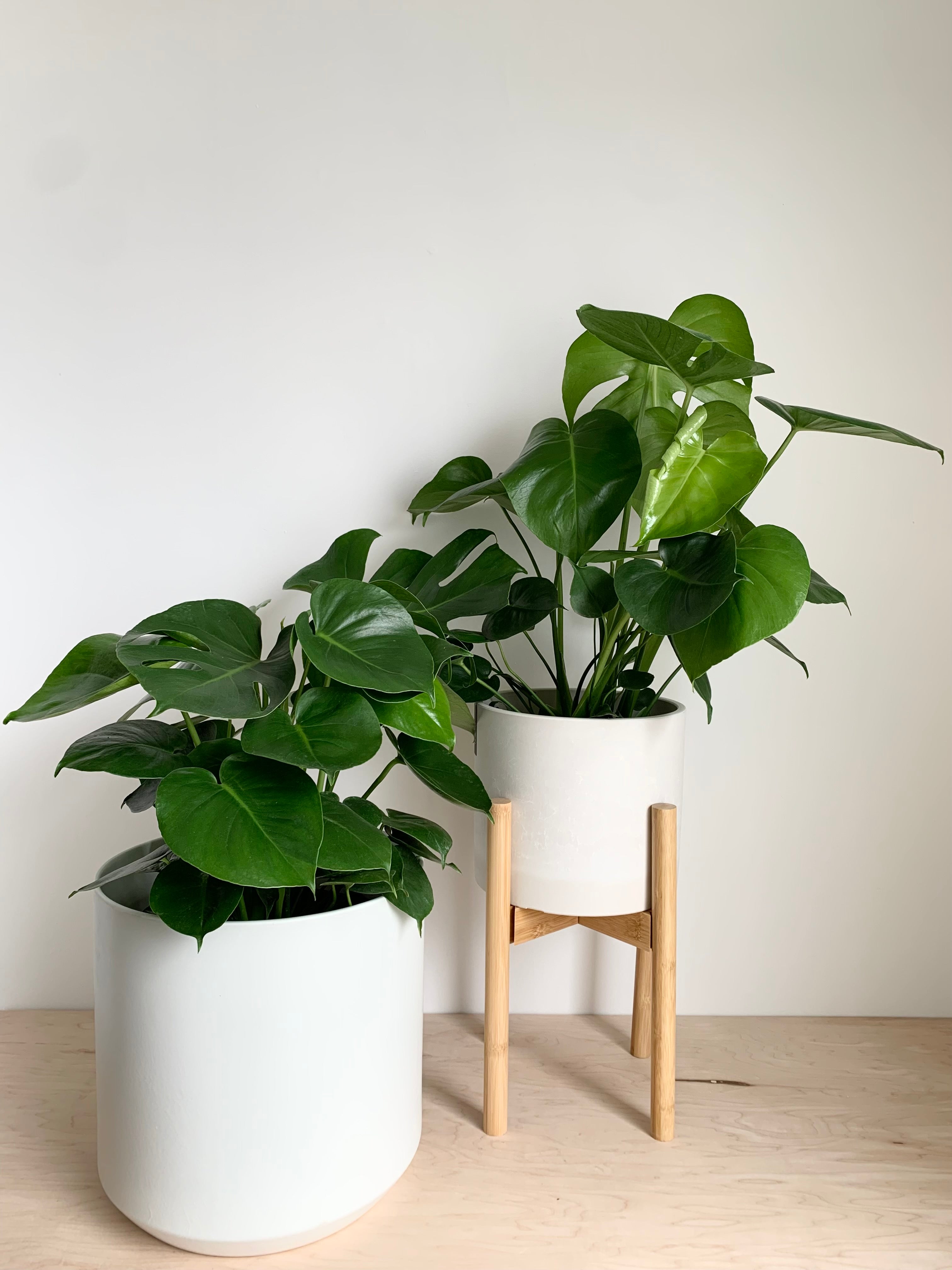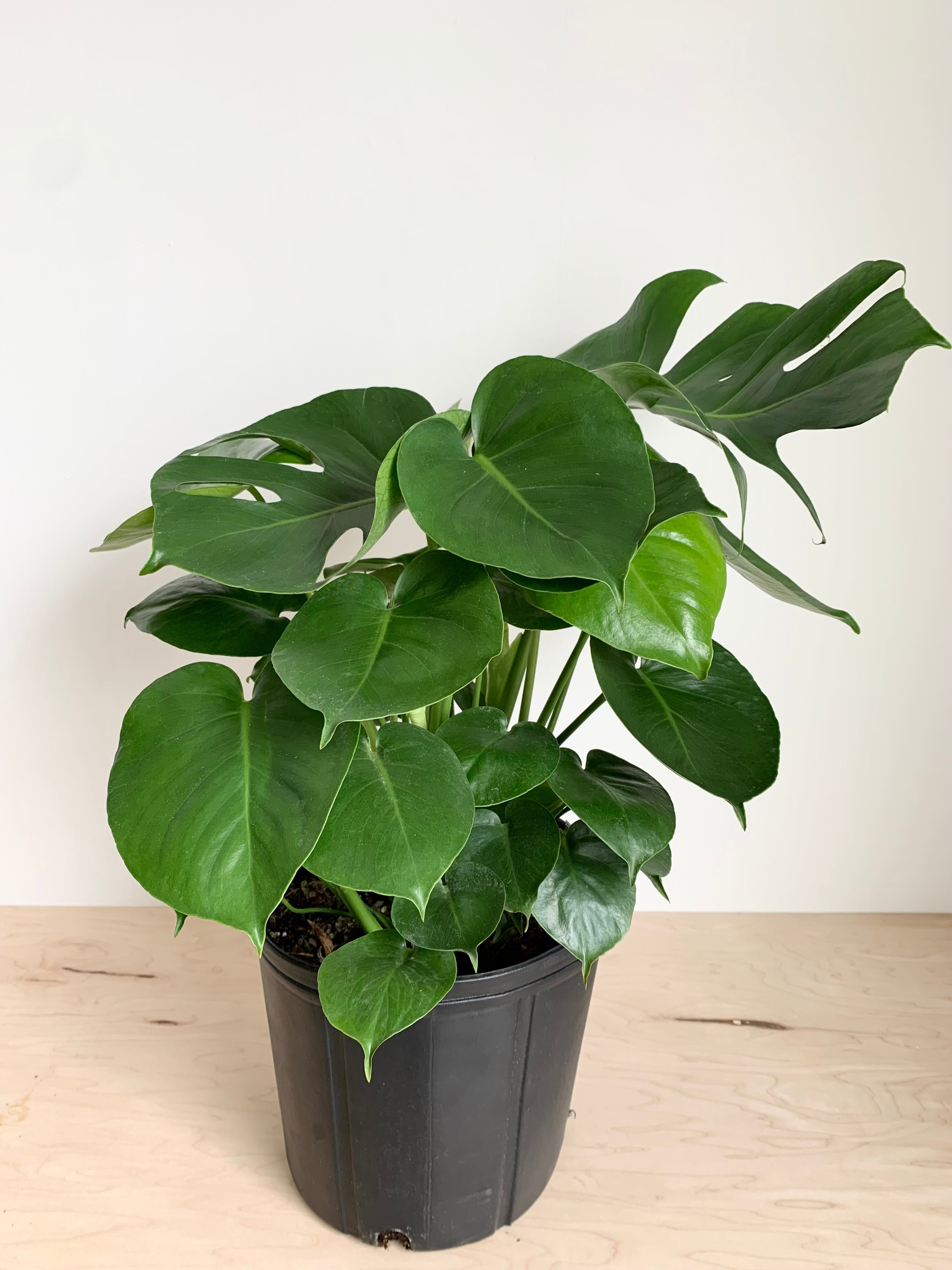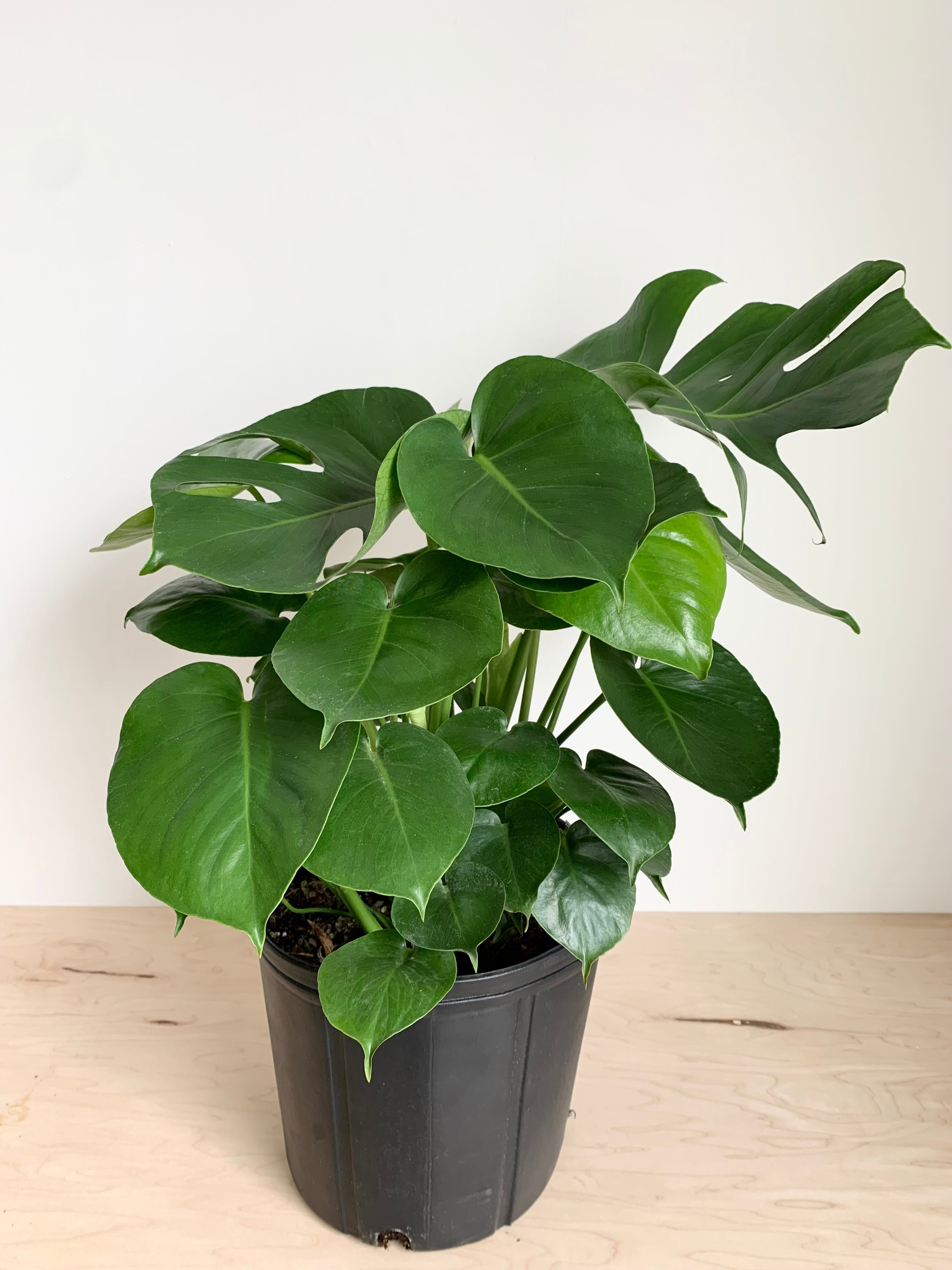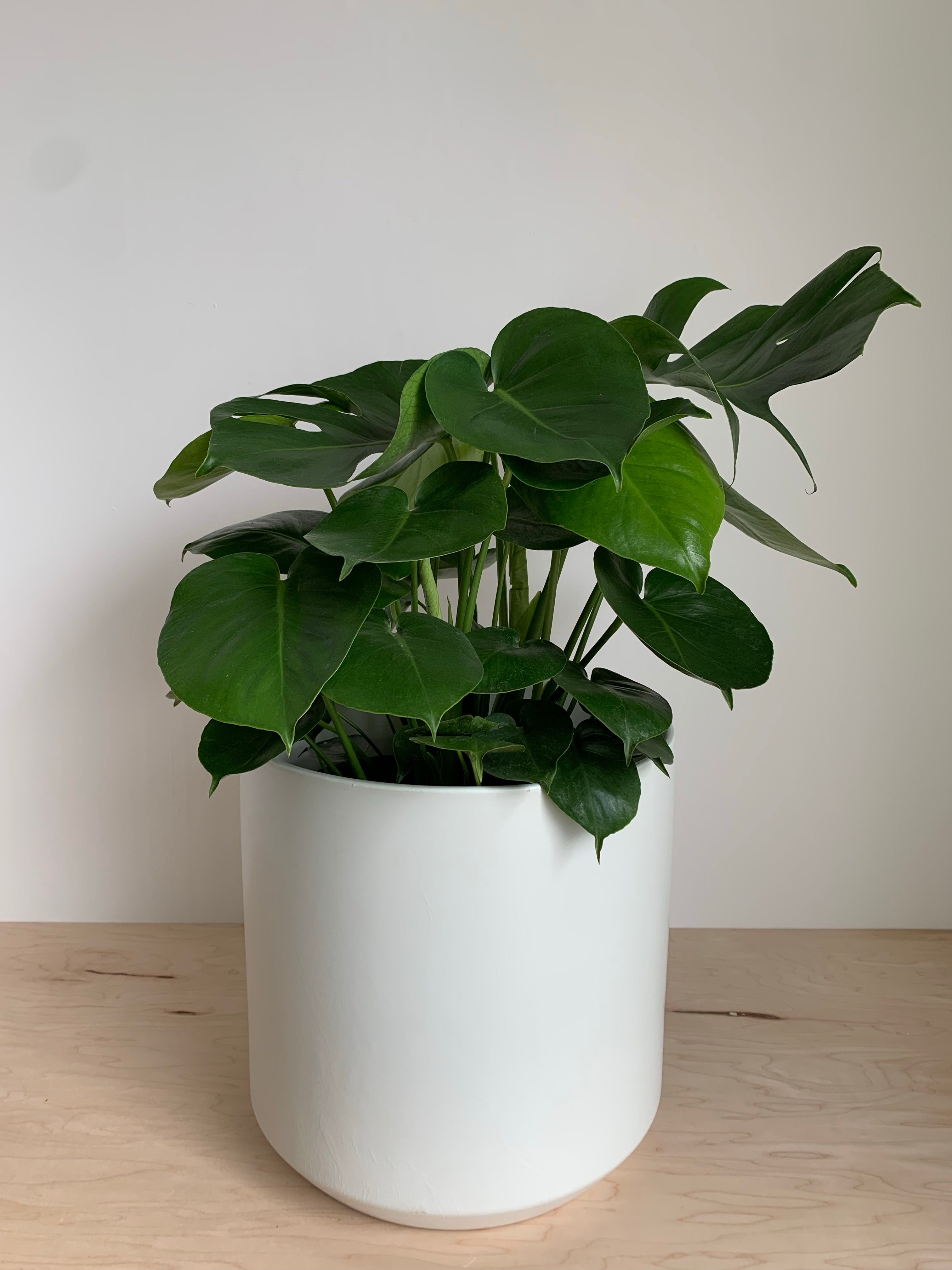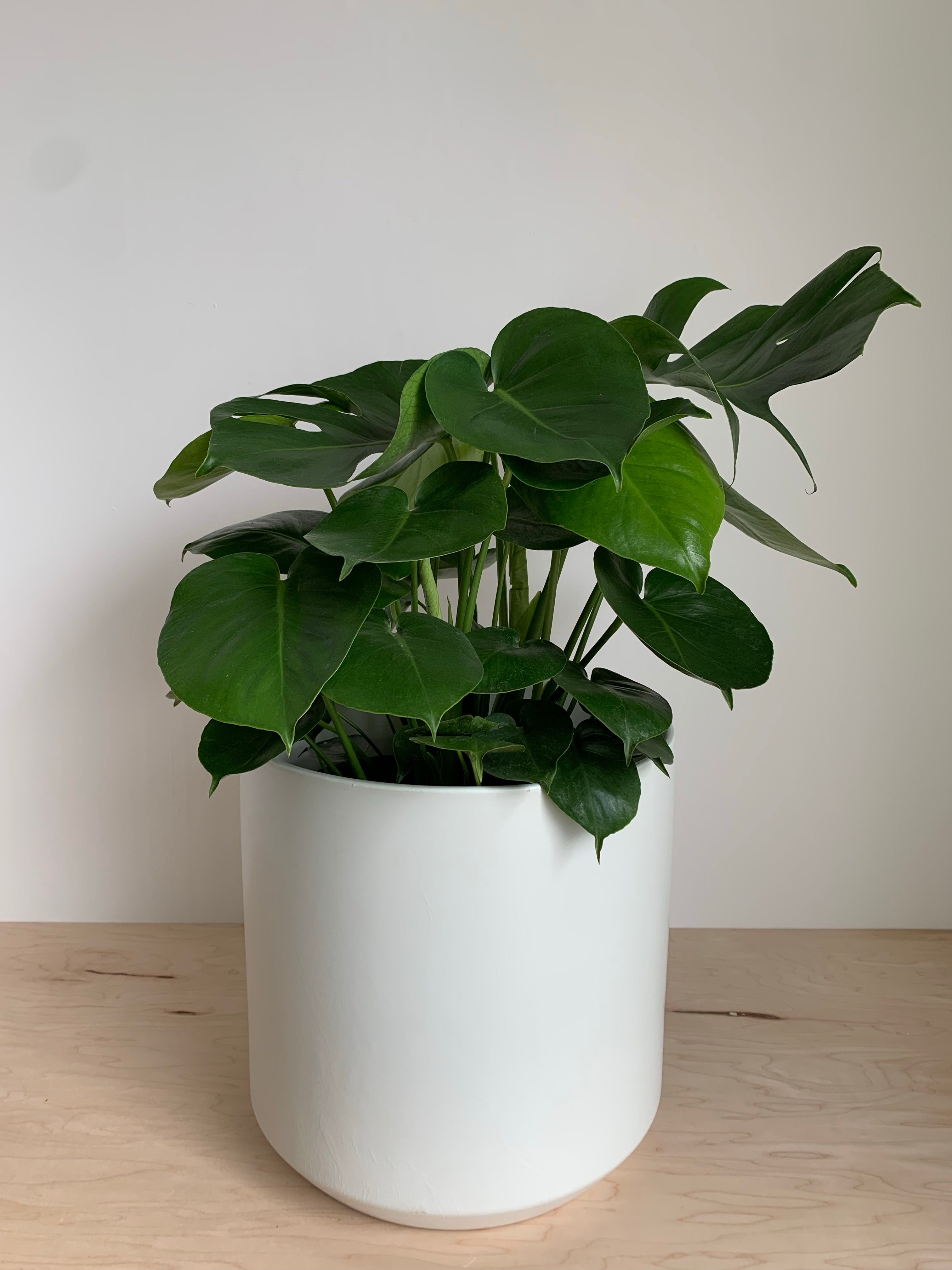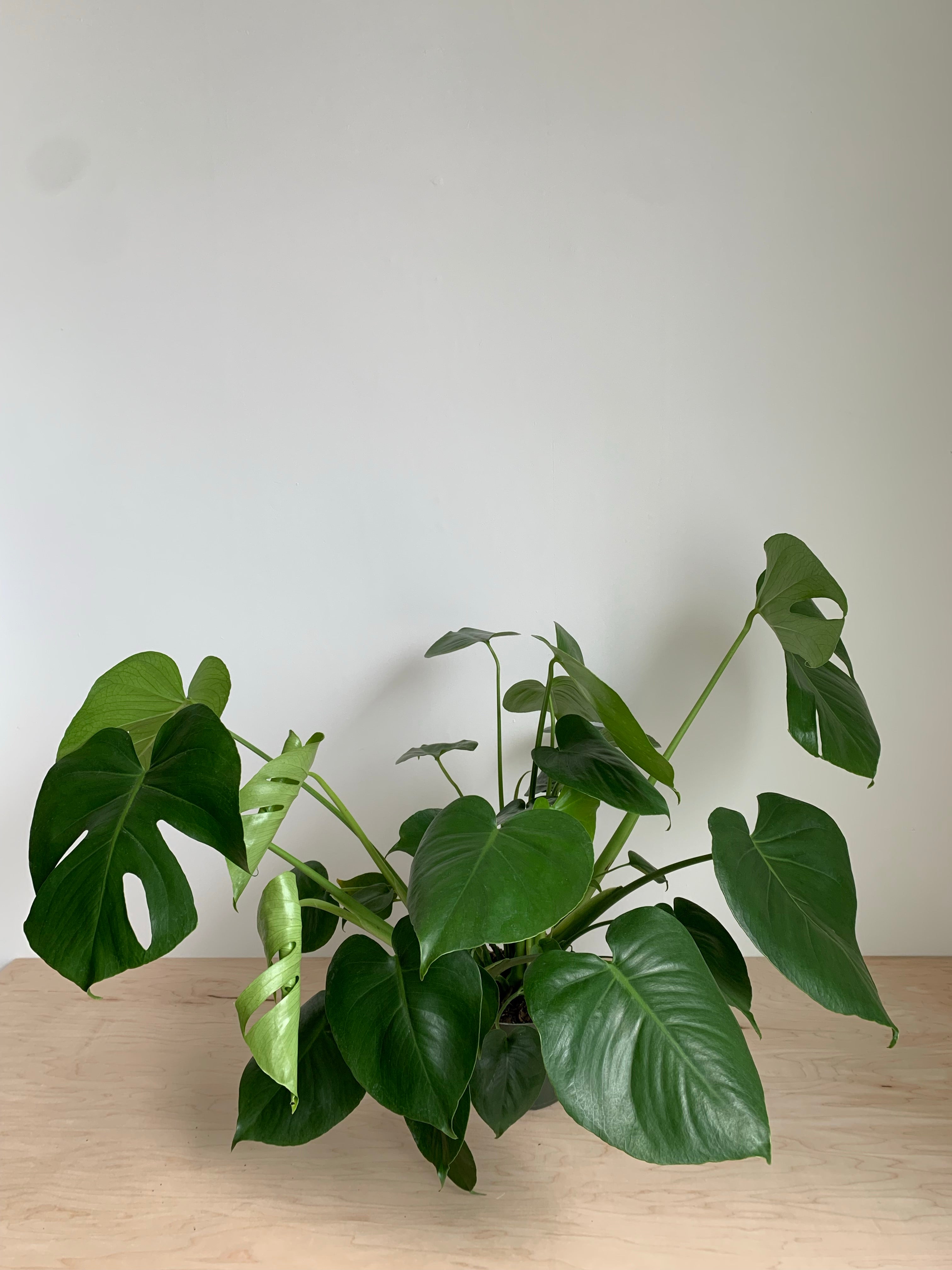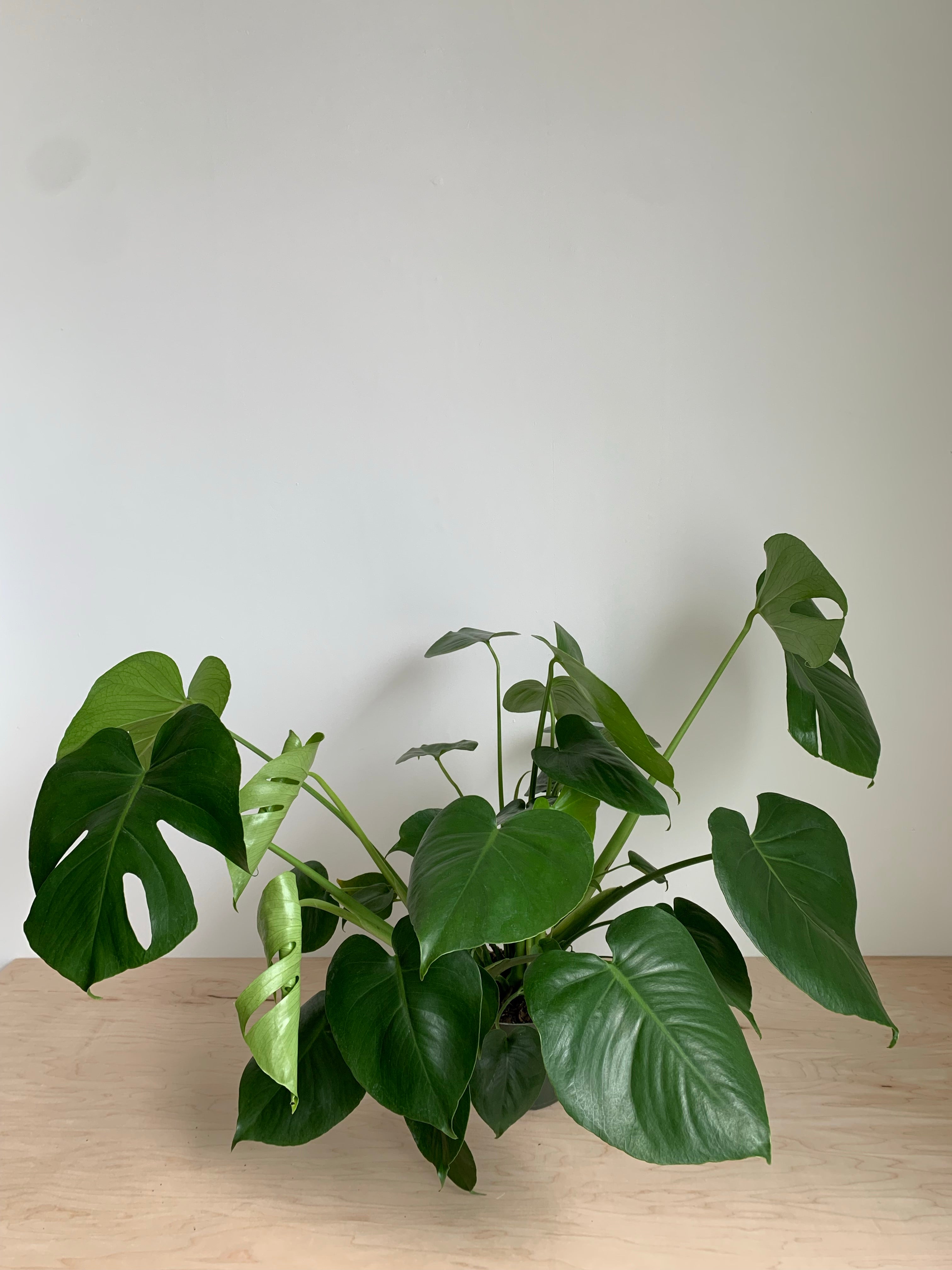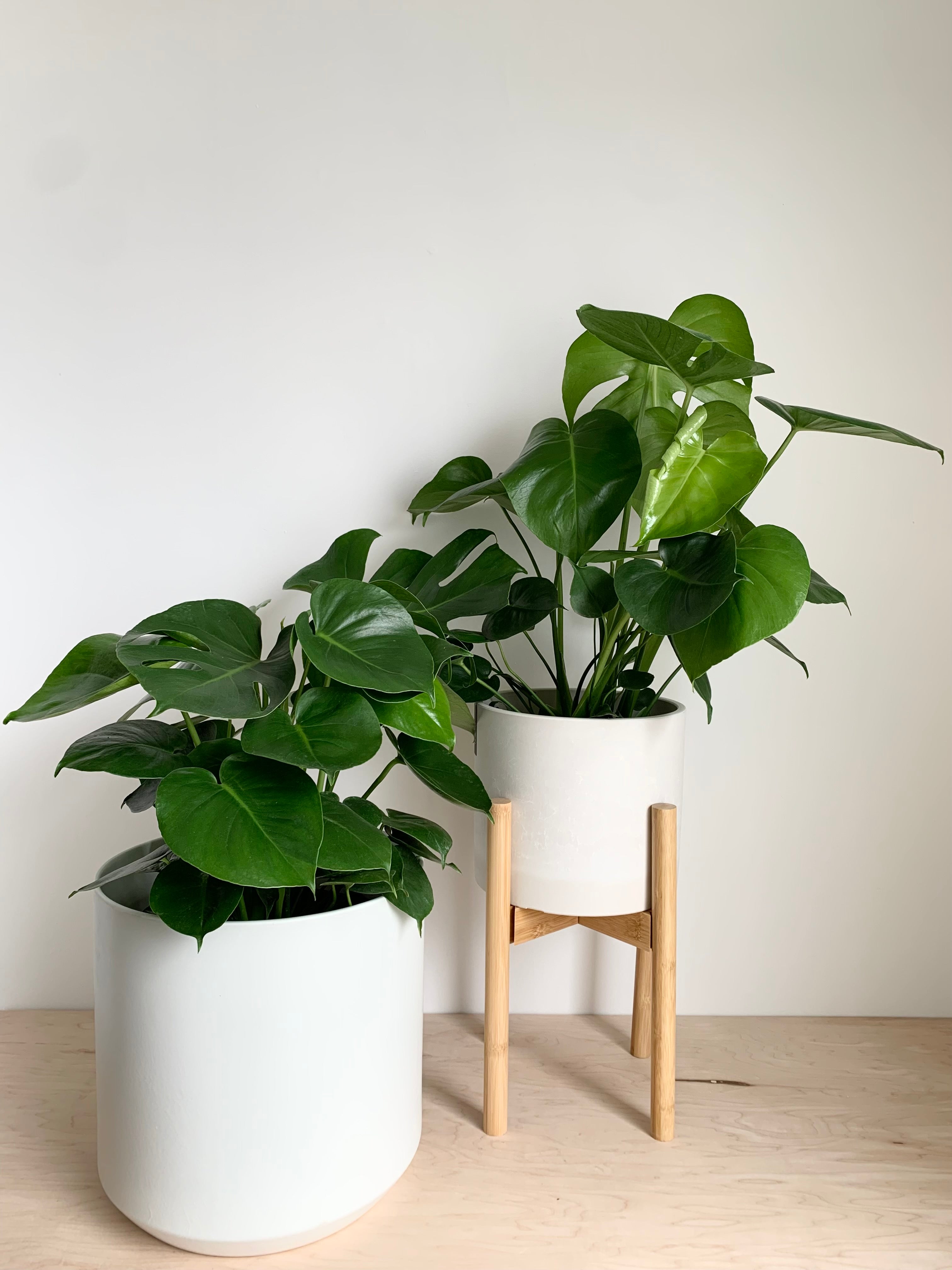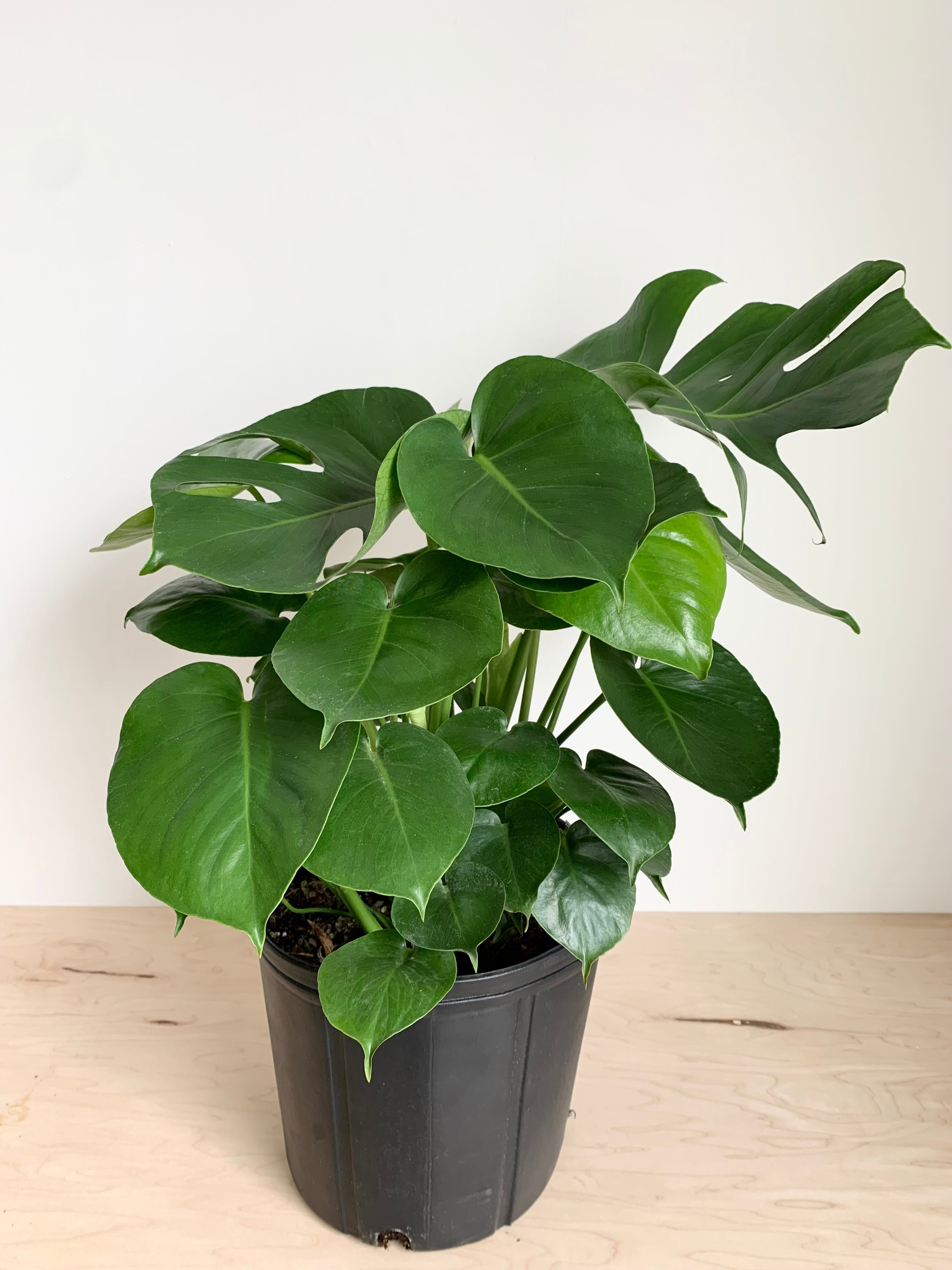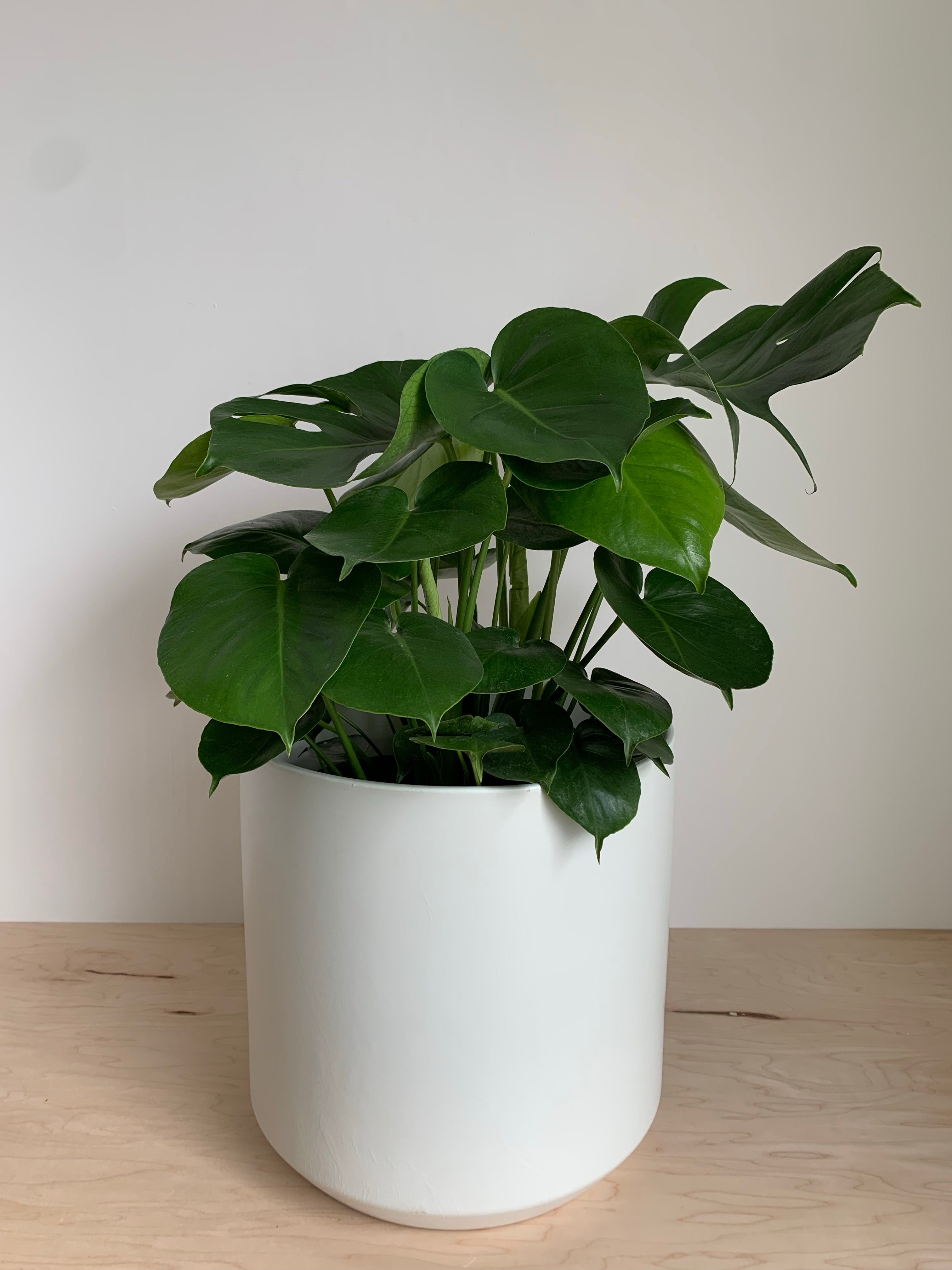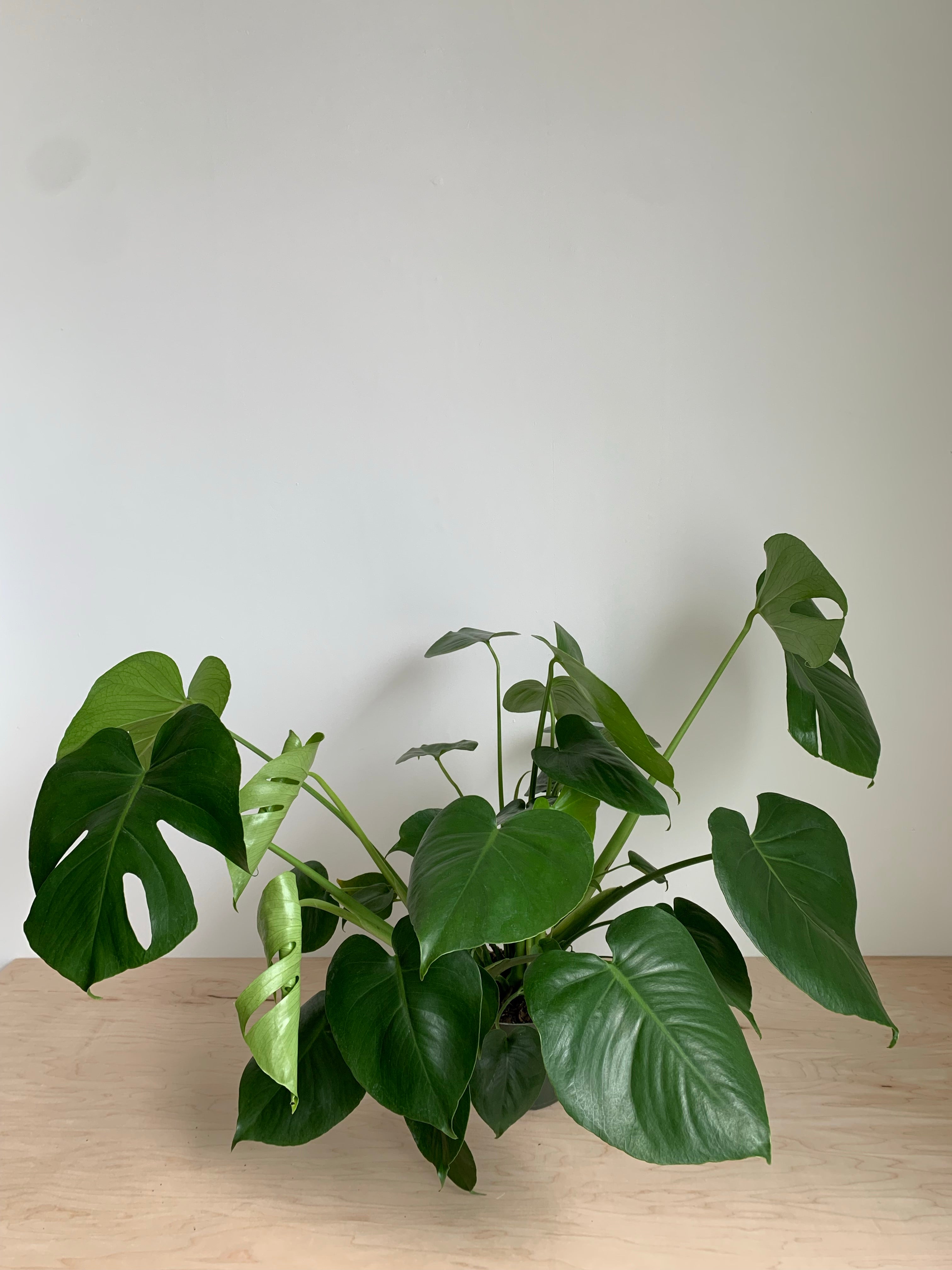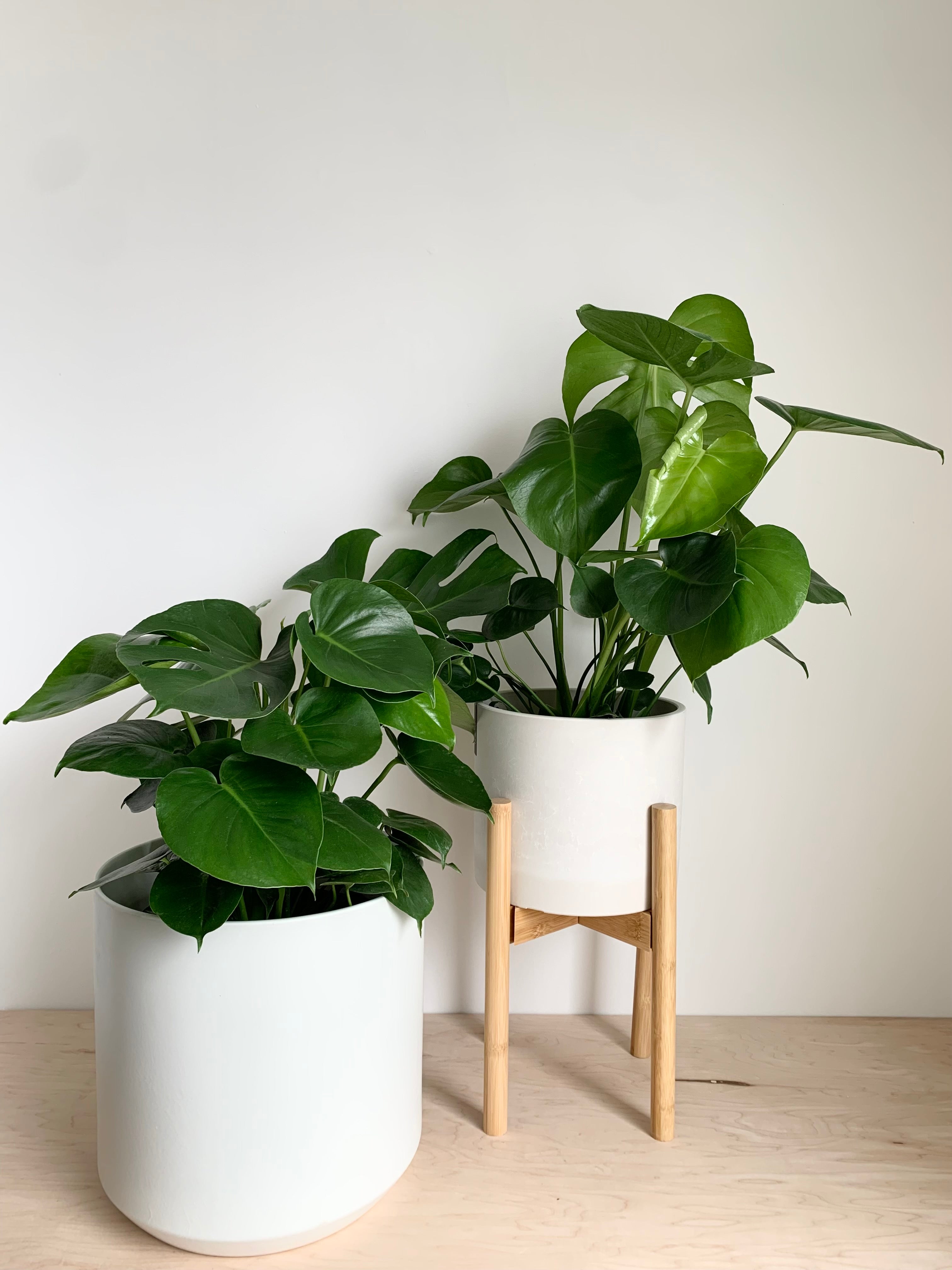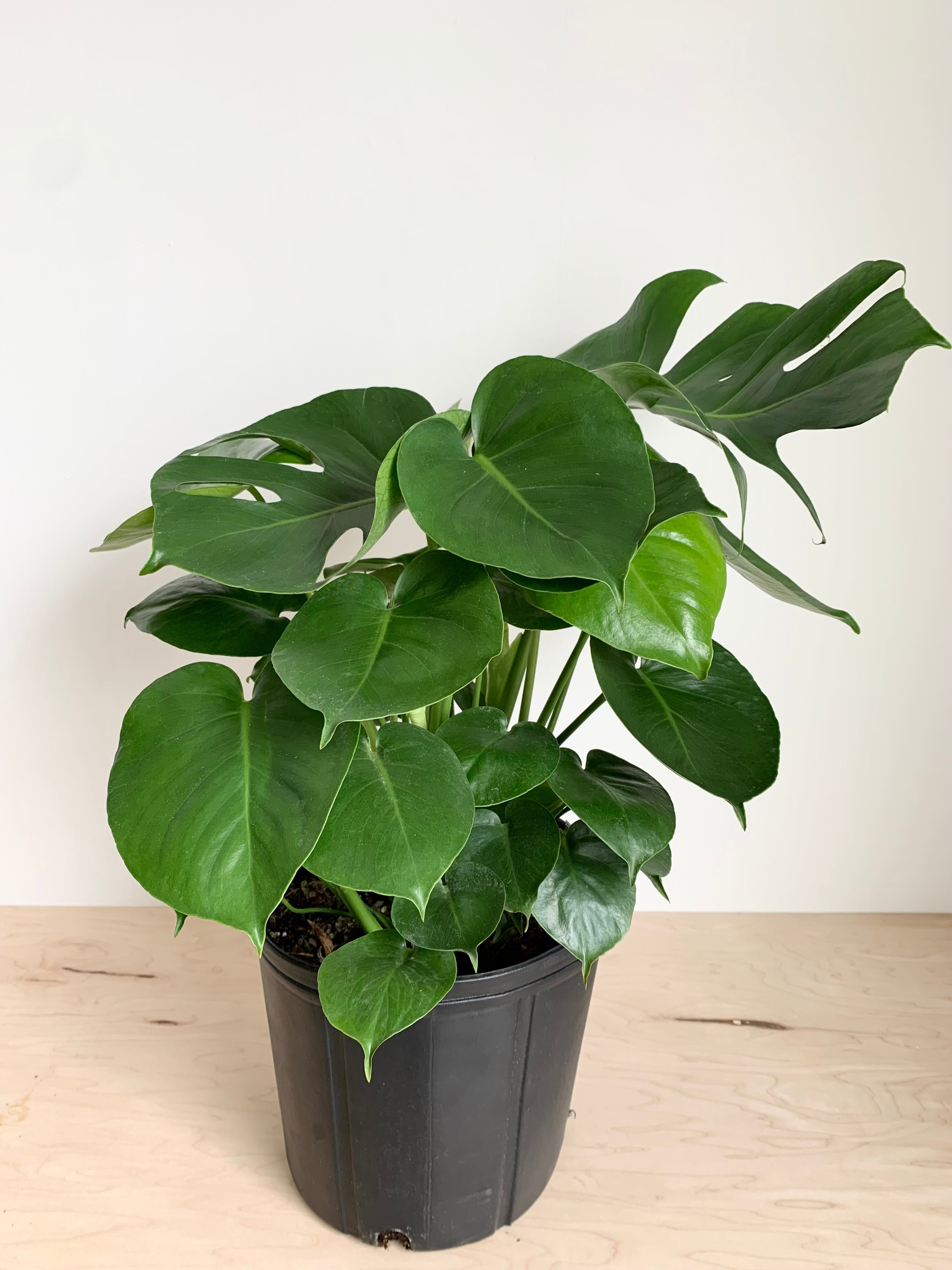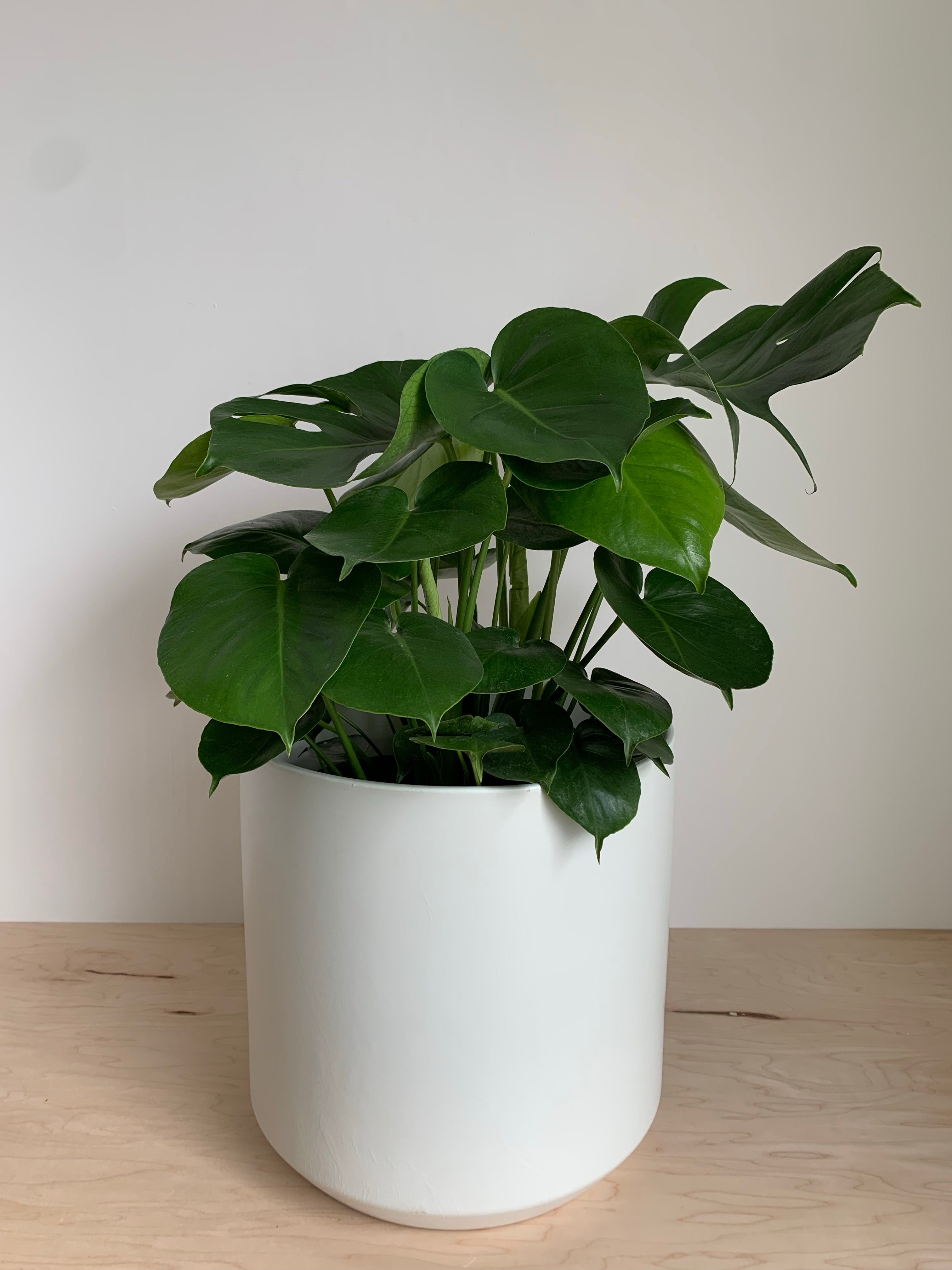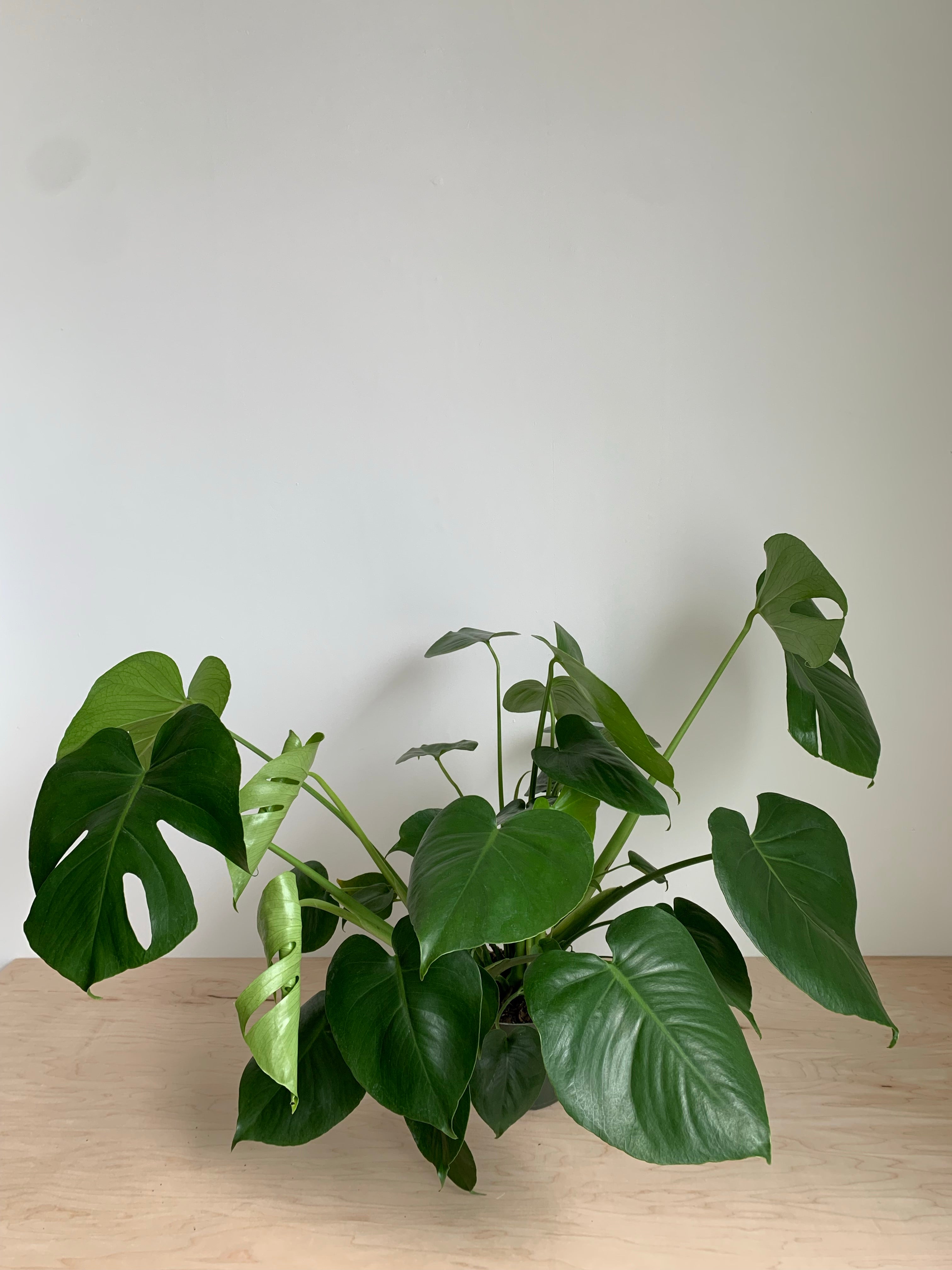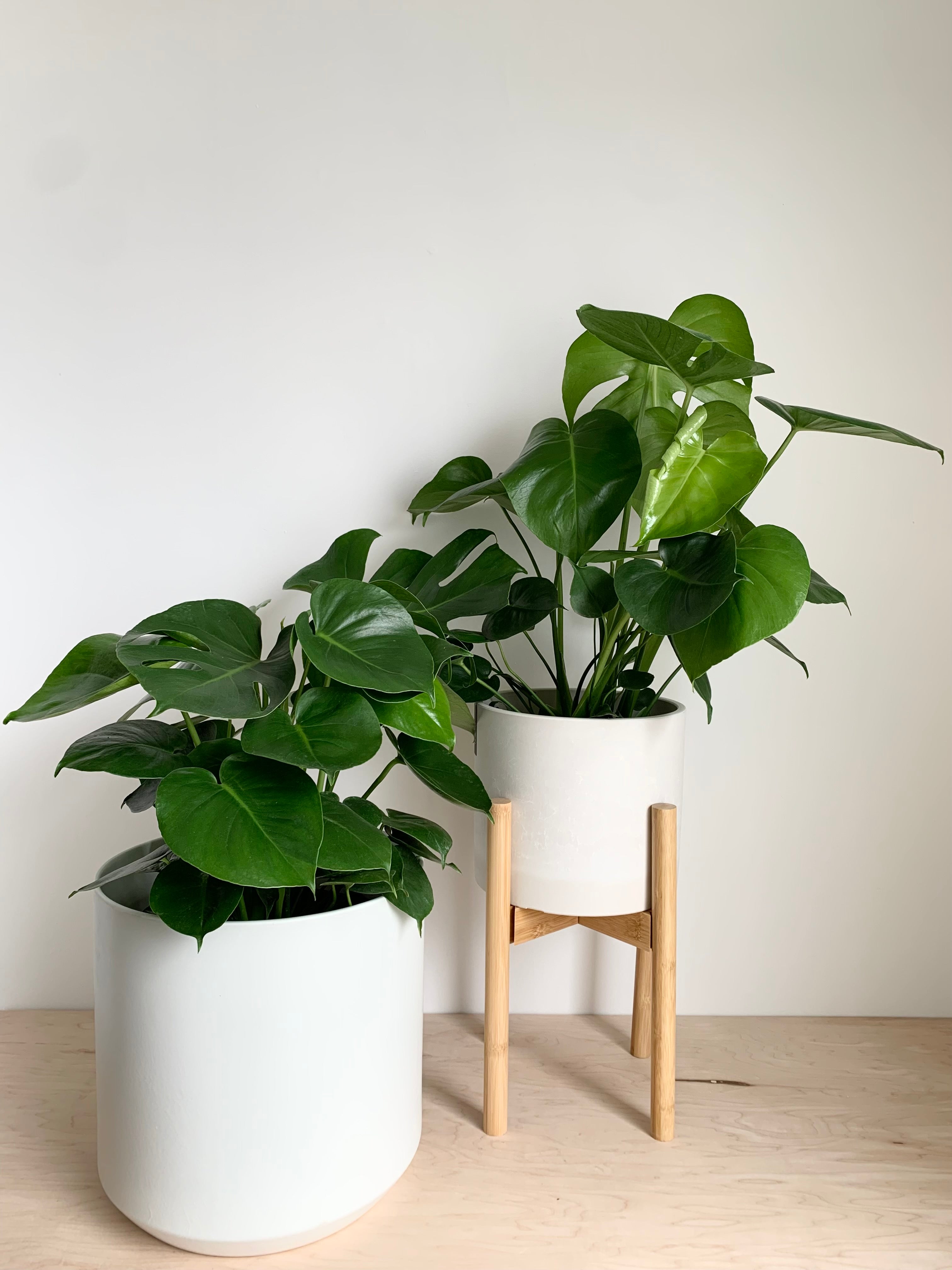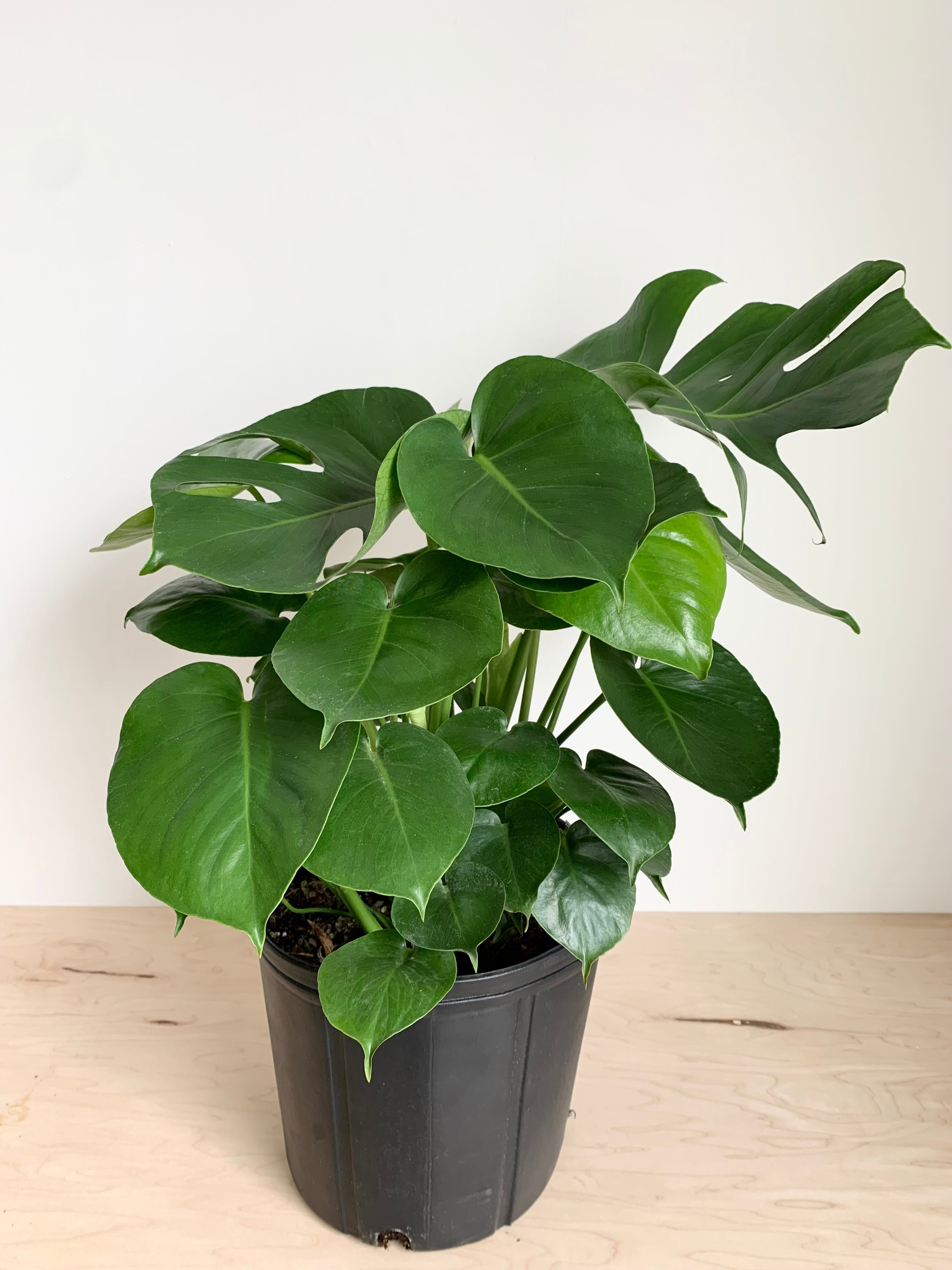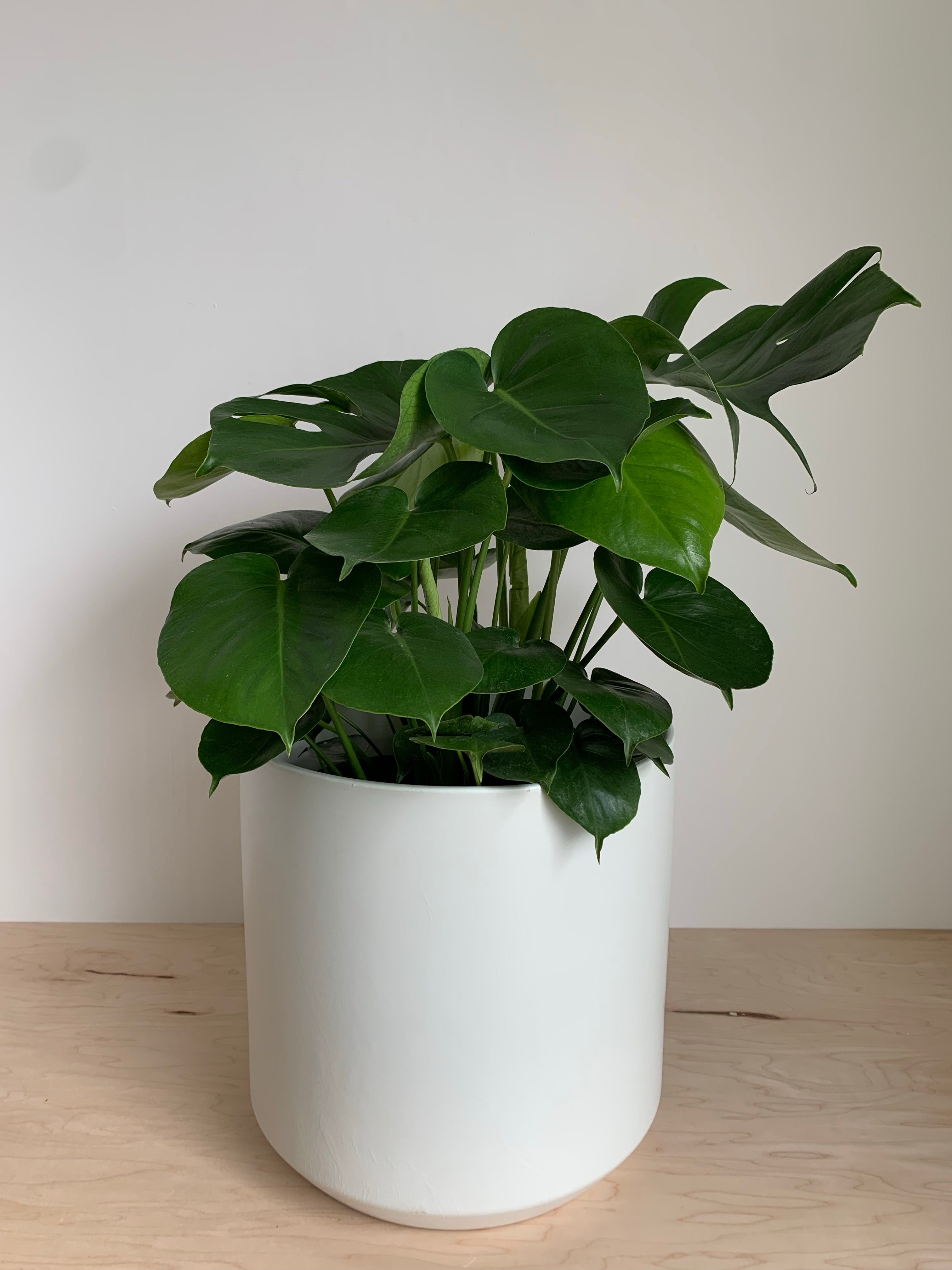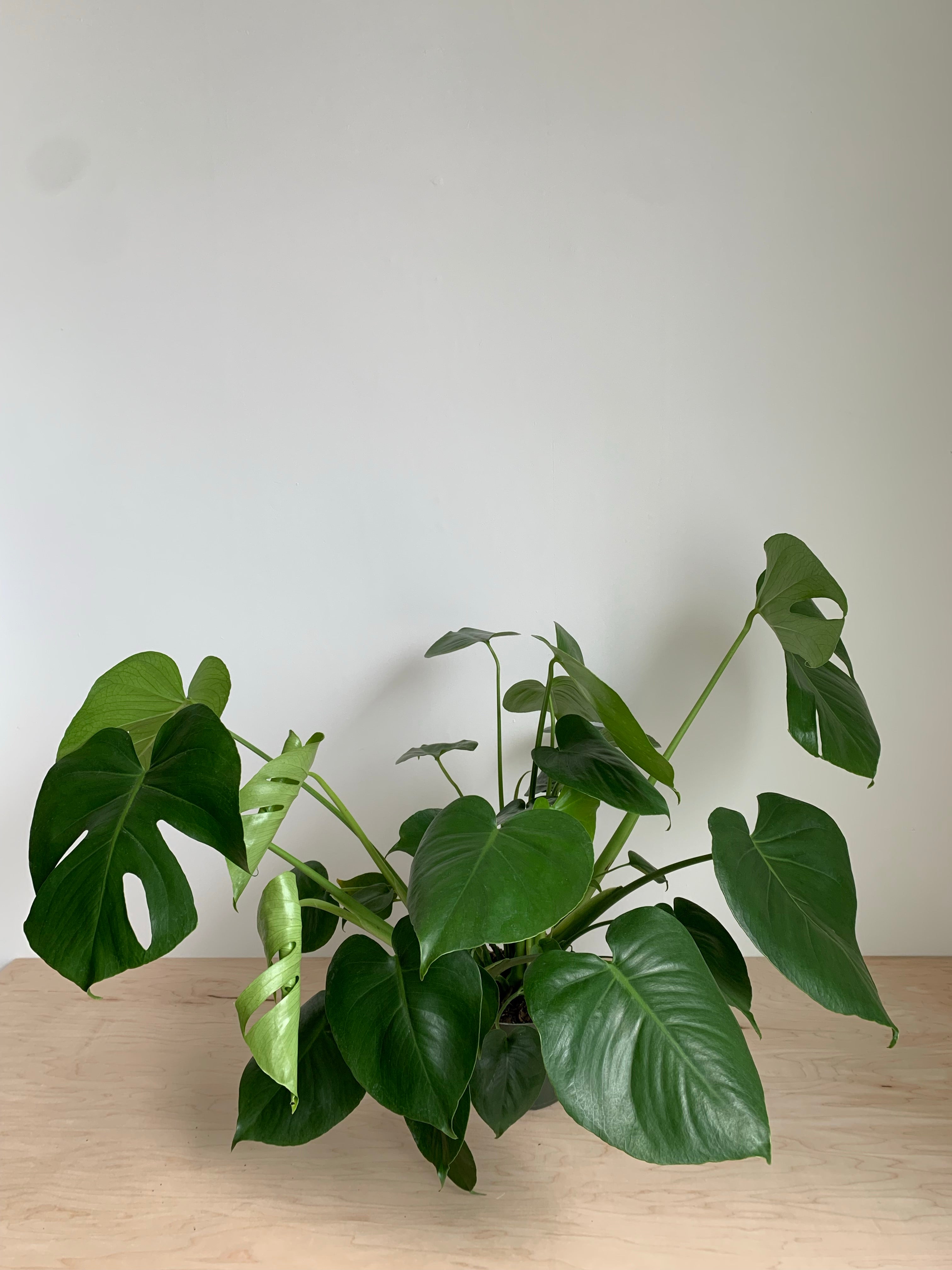 Monstera Deliciosa
This icon houseplant is known for it's large striking foliage that stands out in any room.  Mature plants will grow with fenestrations in the leaves, giving it the swiss cheese nickname.  This is an easy to care for plant and is a great beginner plant.  As this vining plant grows, it may require a coco/moss stake for added support and to maintain an upright form.  Will enjoy regular misting.
LIGHT Bright to medium indirect light
WATER Water when soil is 50% dry.  Requires less water in the winter months.
This plant is toxic.  Keep out of reach from pets and children.
Nature is unique - actual plant may vary from photo.