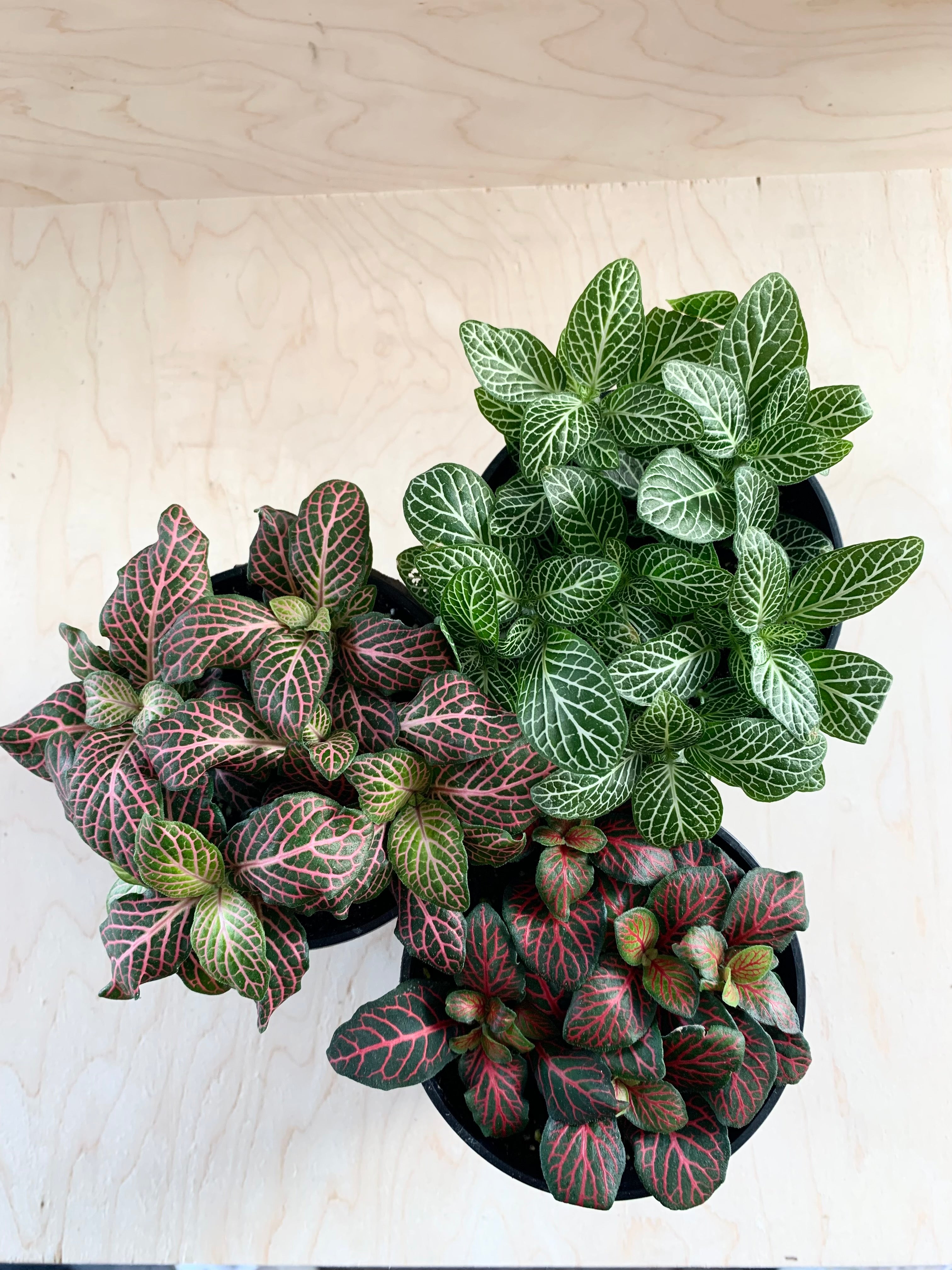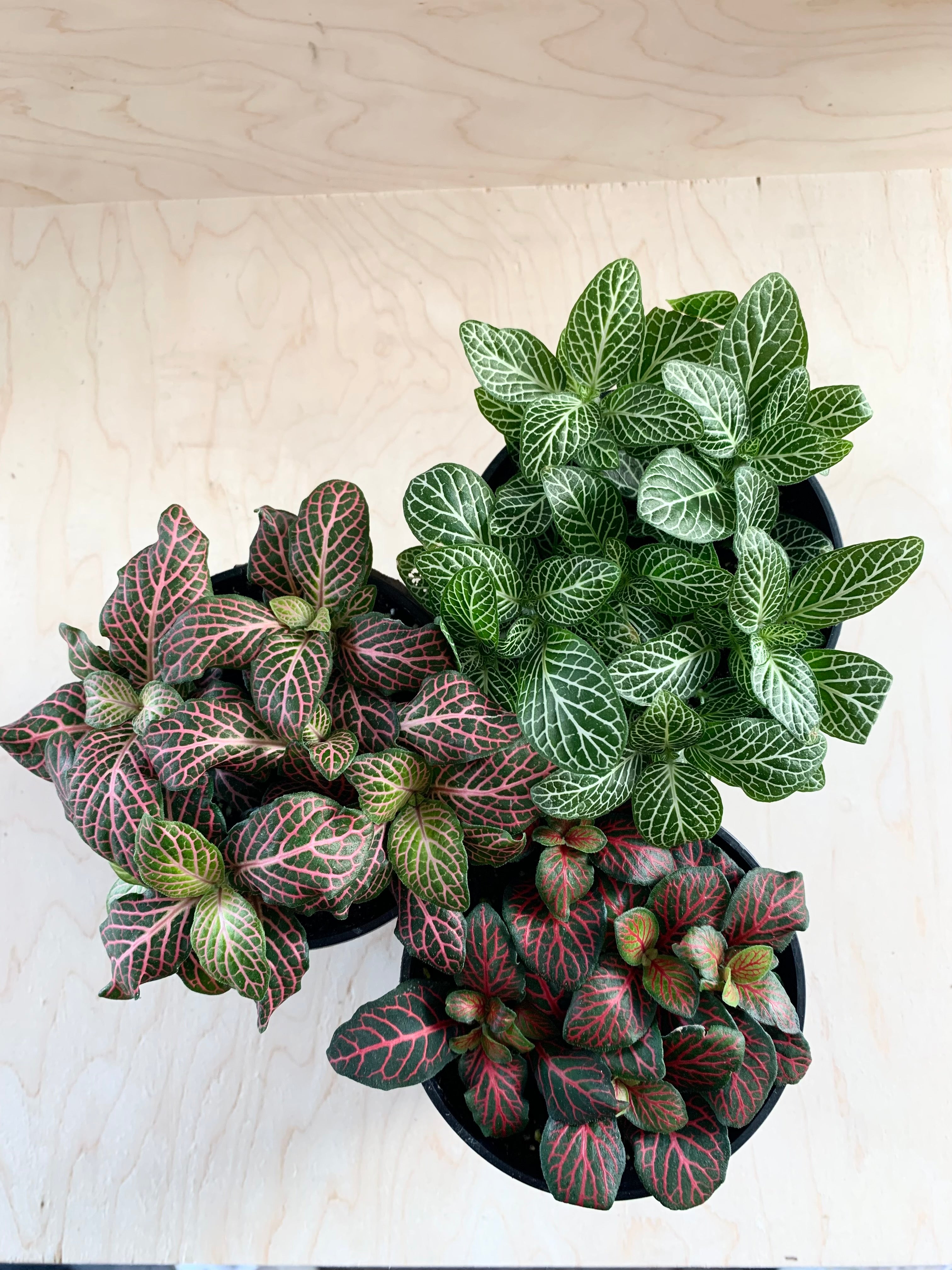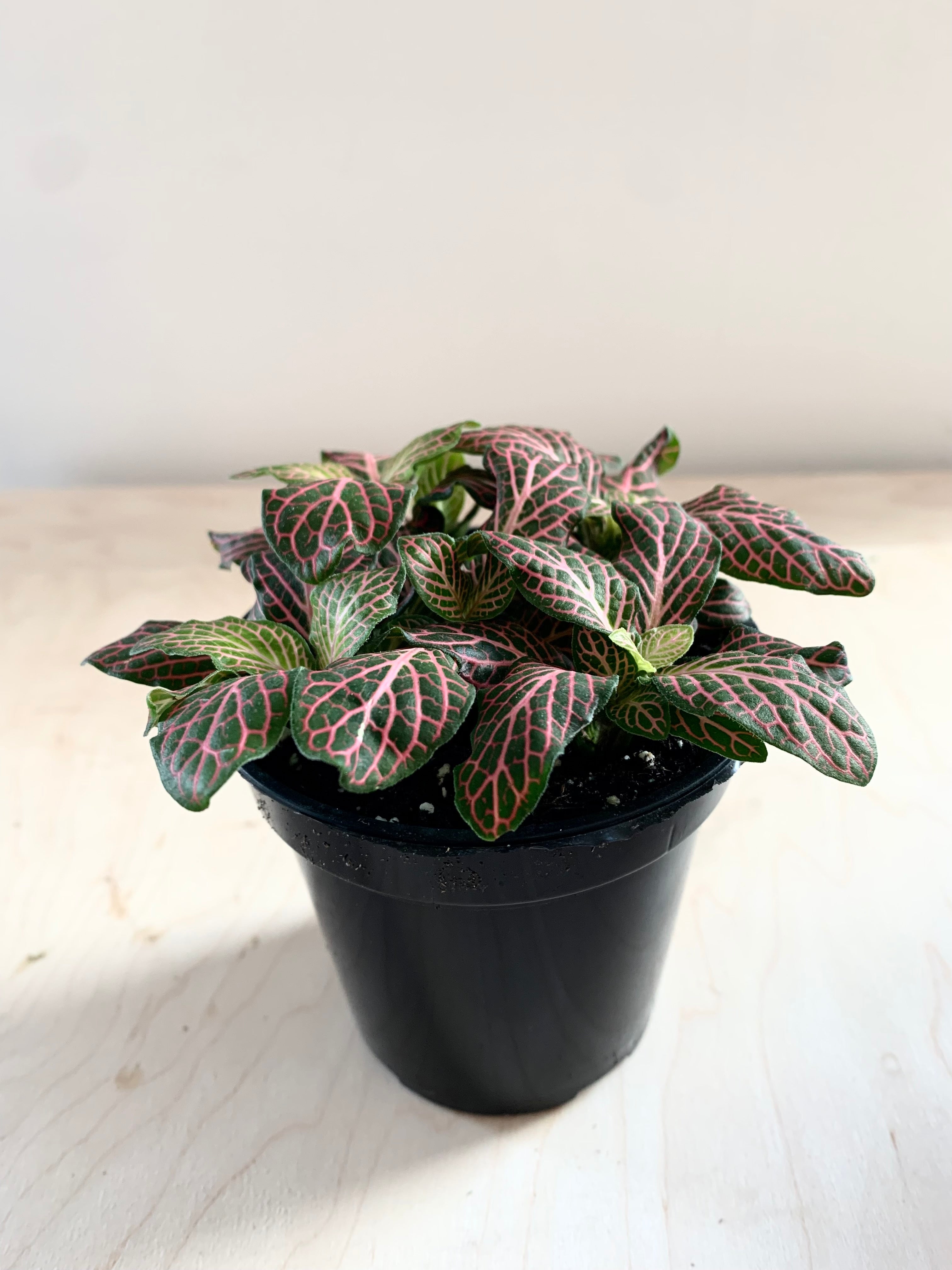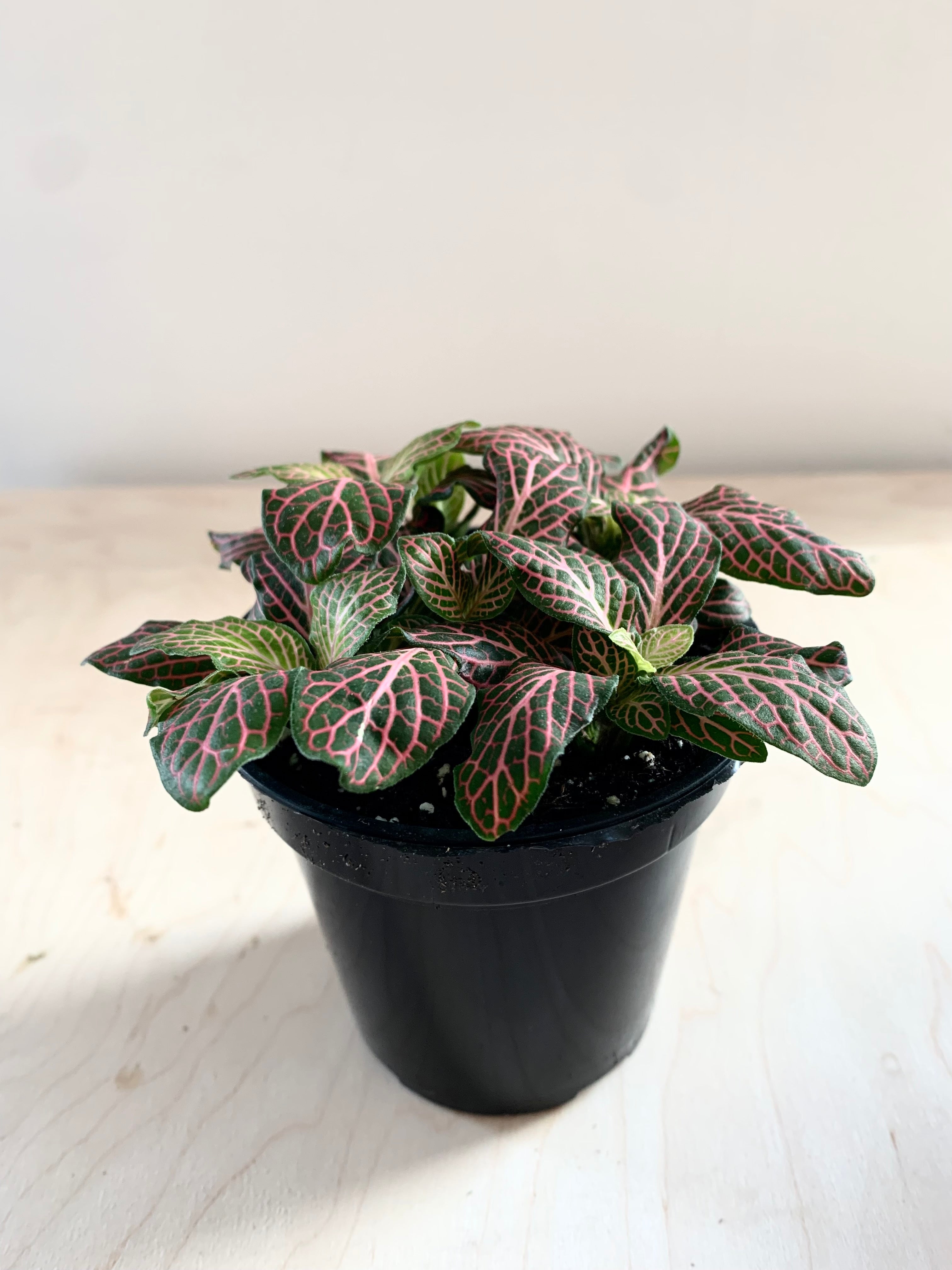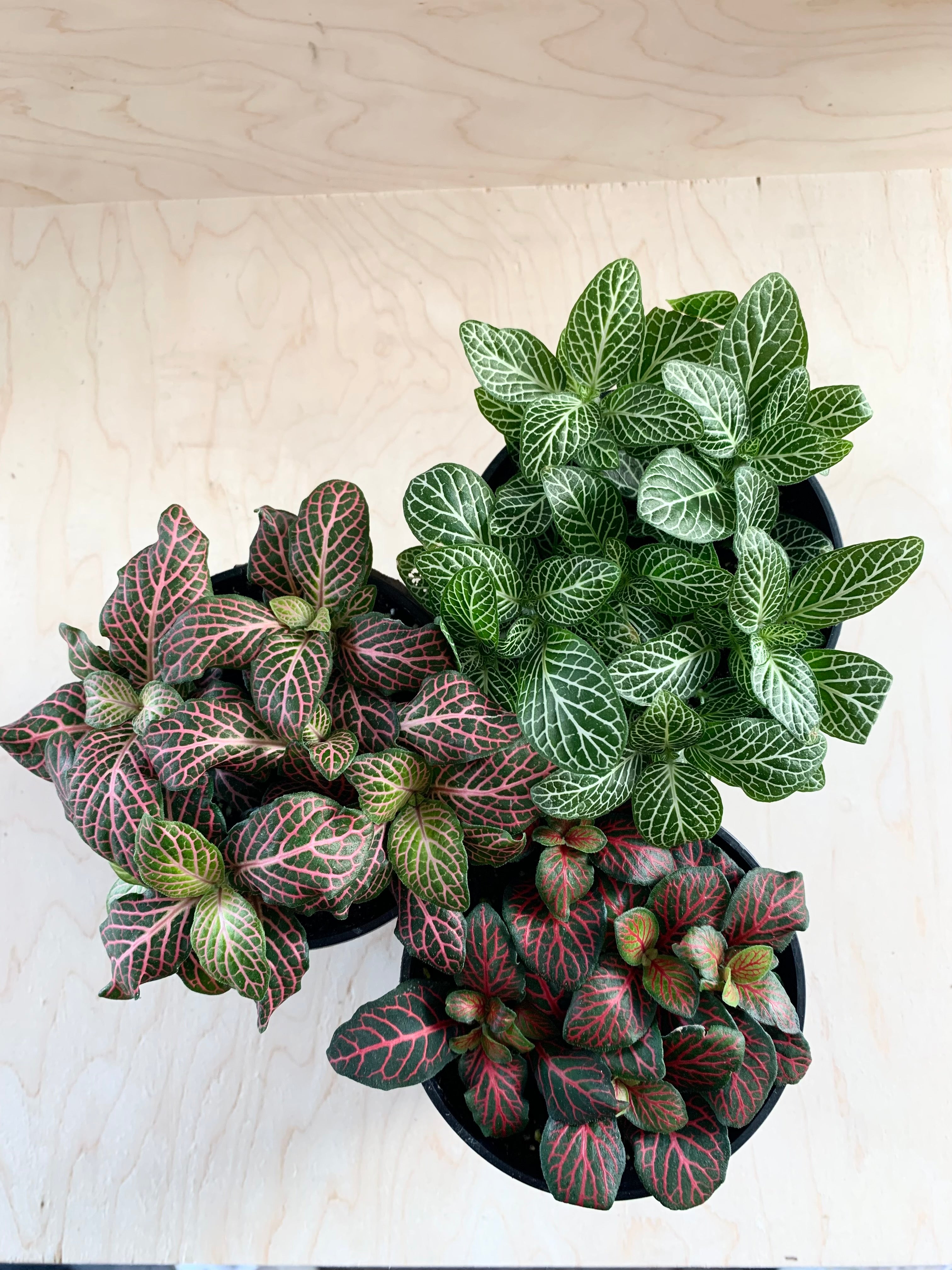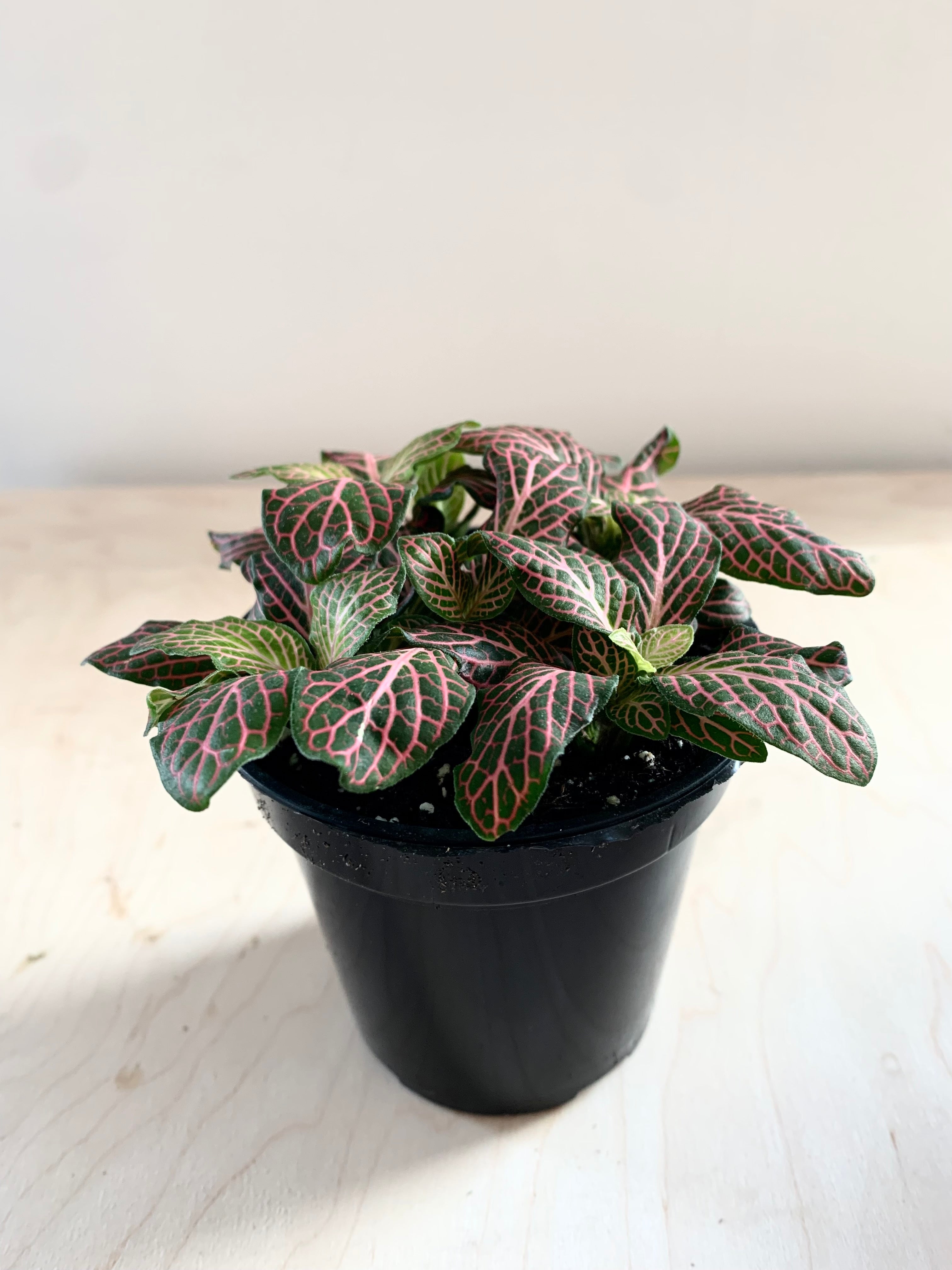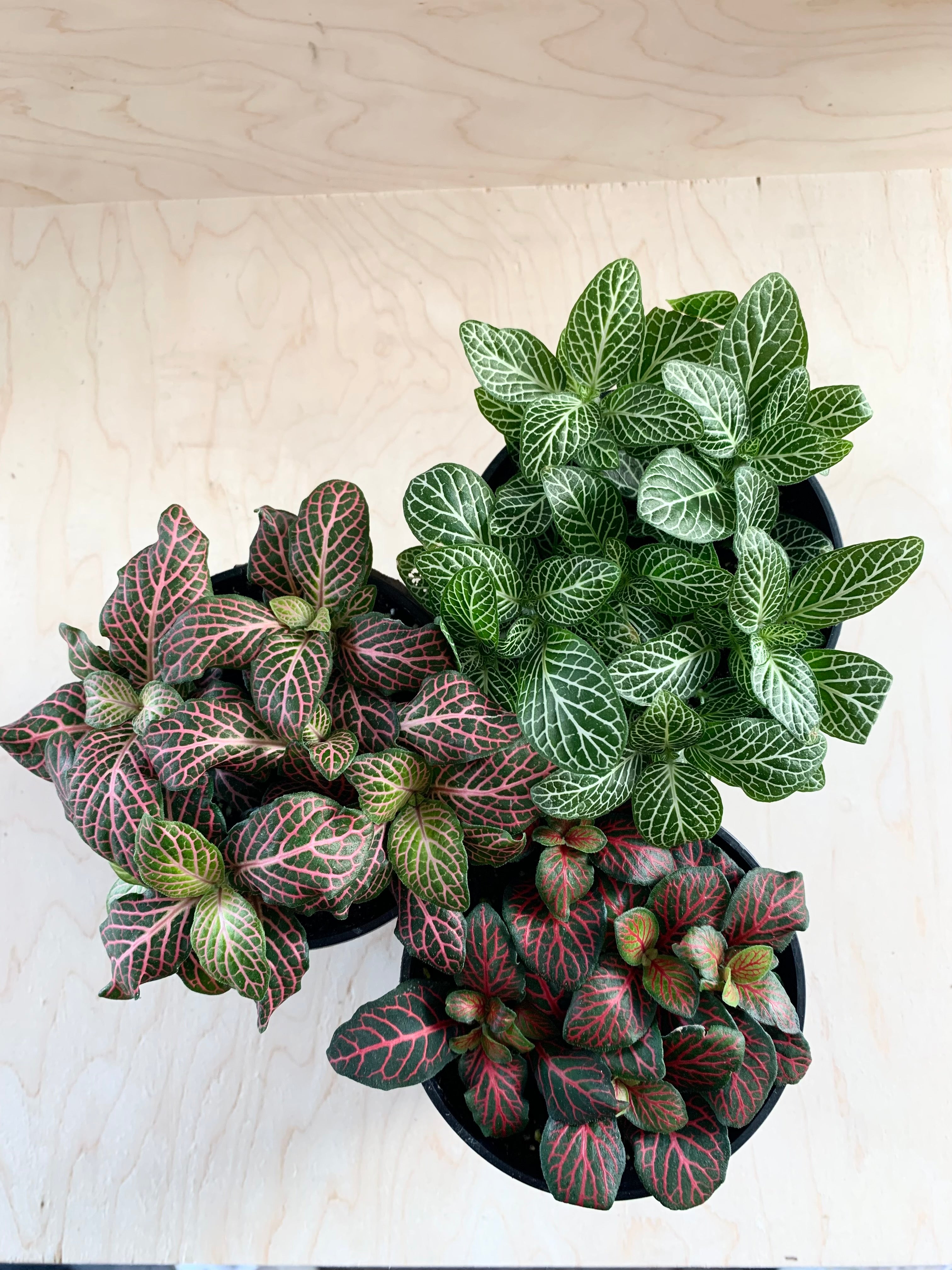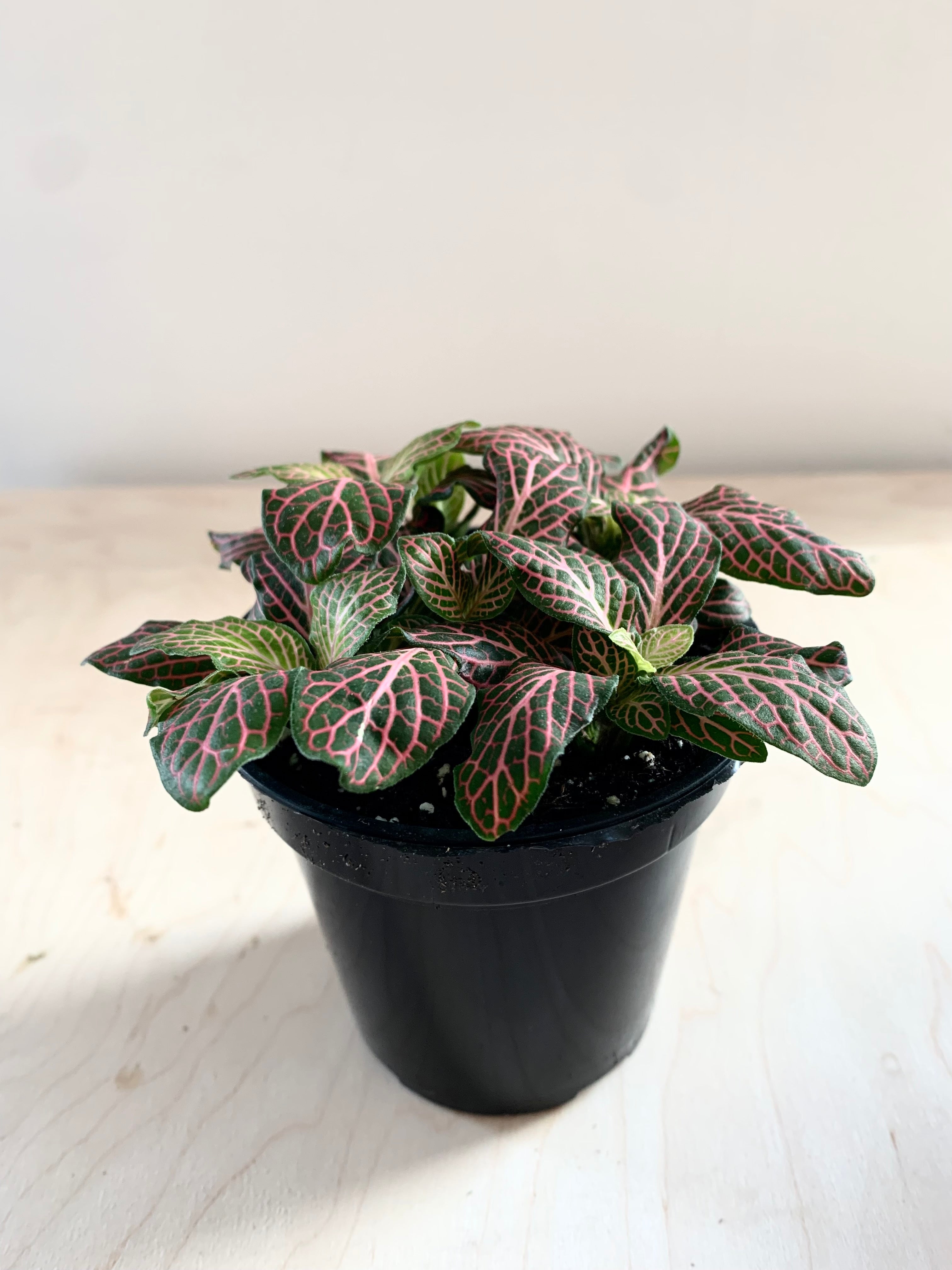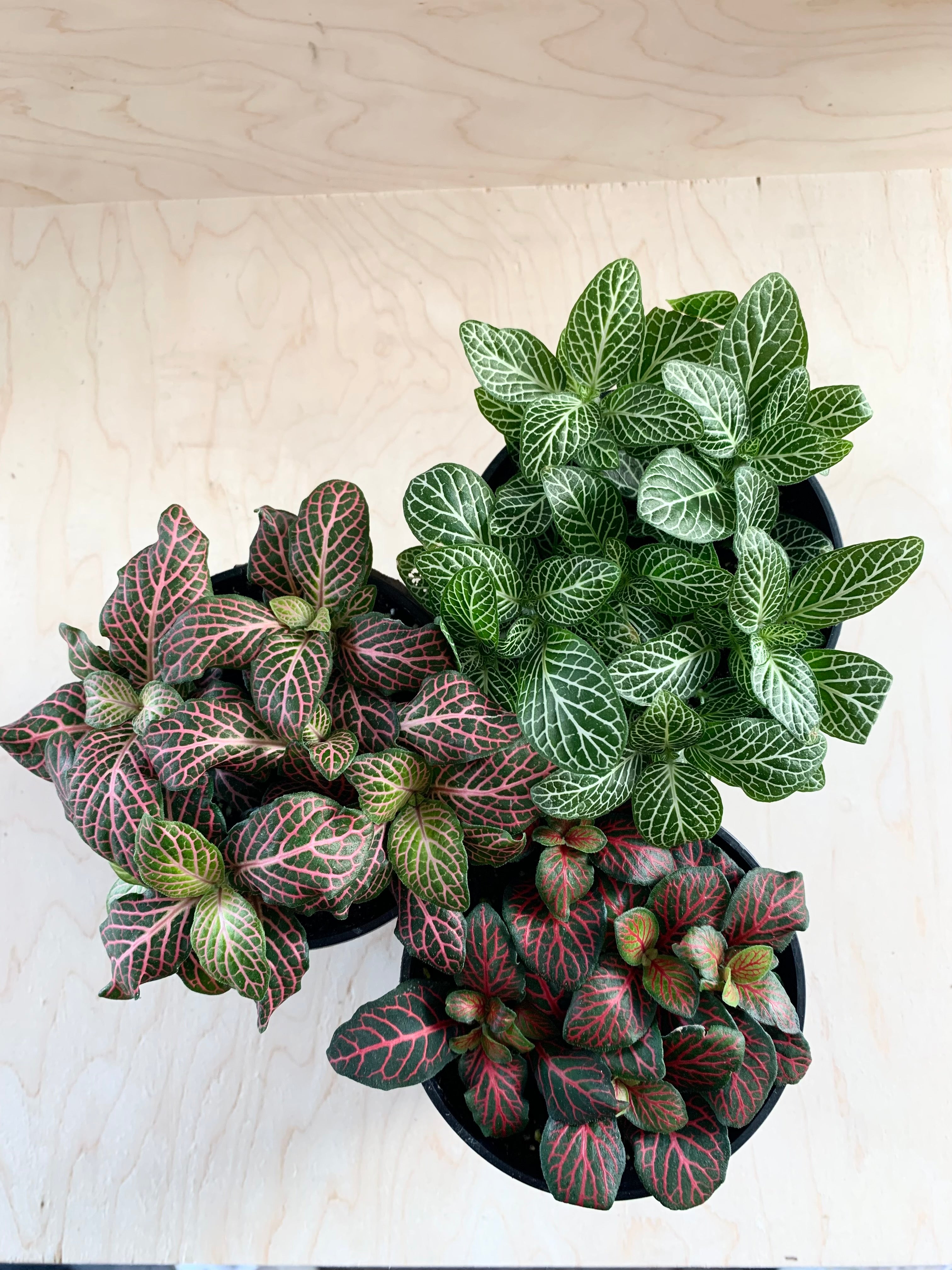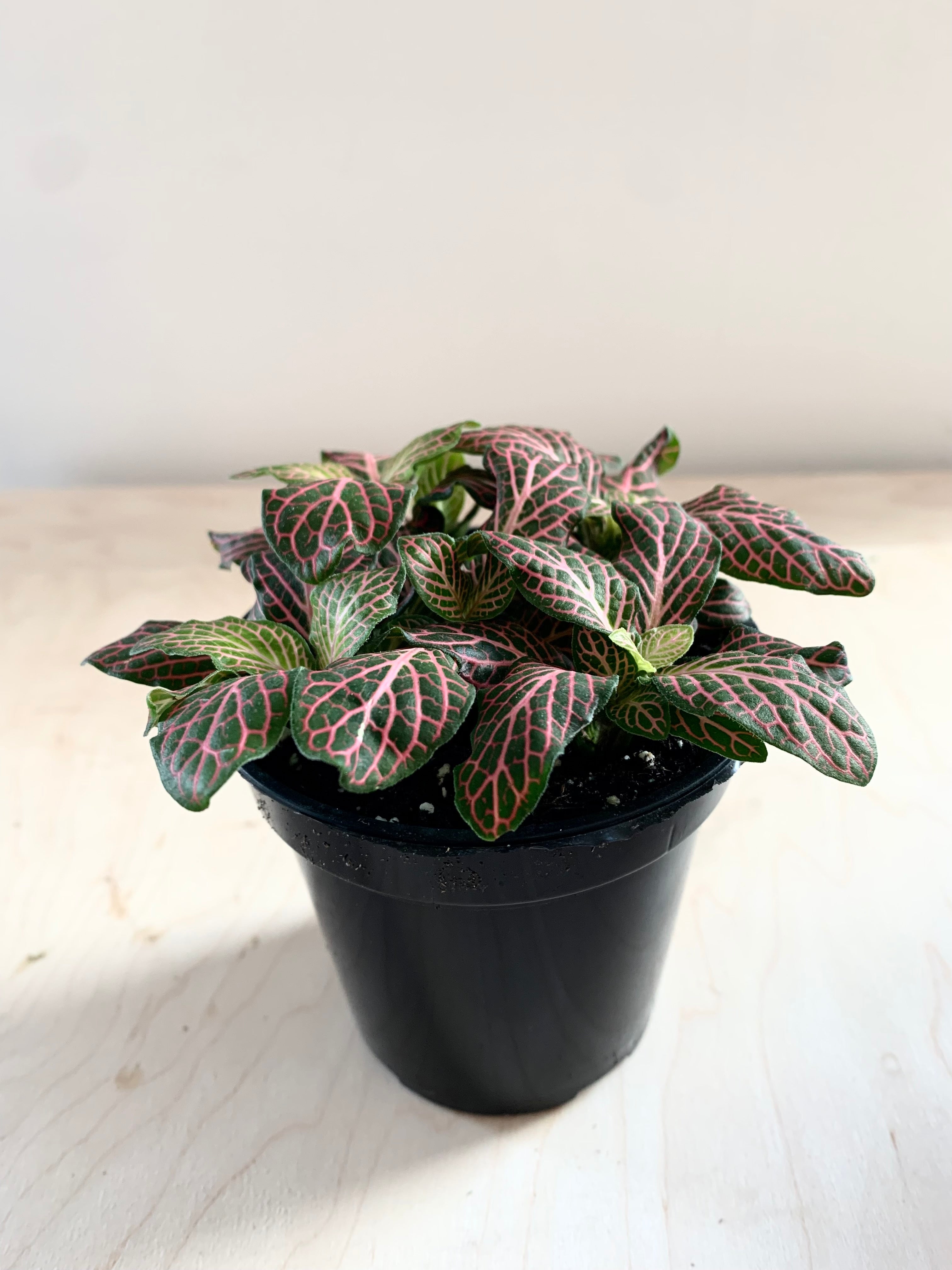 Fittonia (Nerve Plant) Assorted
The Nerve Plant (Fittonia argyroneura) is known for it's striking dark green leaves with white veining.
LIGHT Thrives in bright indirect light but will tolerate lower light levels.
WATER Allow soil to dry out completely between waterings.
HUMIDITY Prefers higher humidity

This plant is pet friendly.
Nature is unique – actual plant may vary from photo.