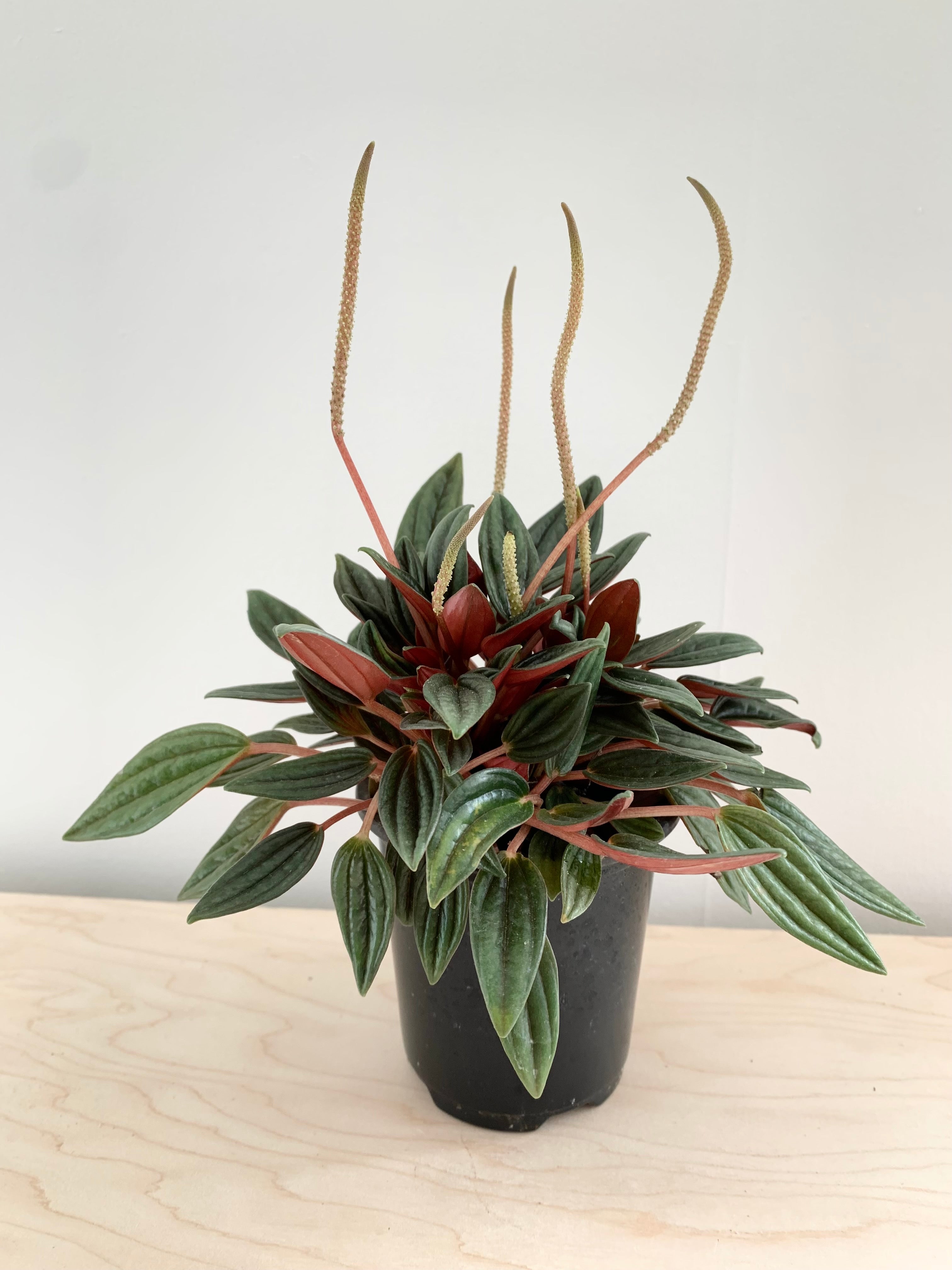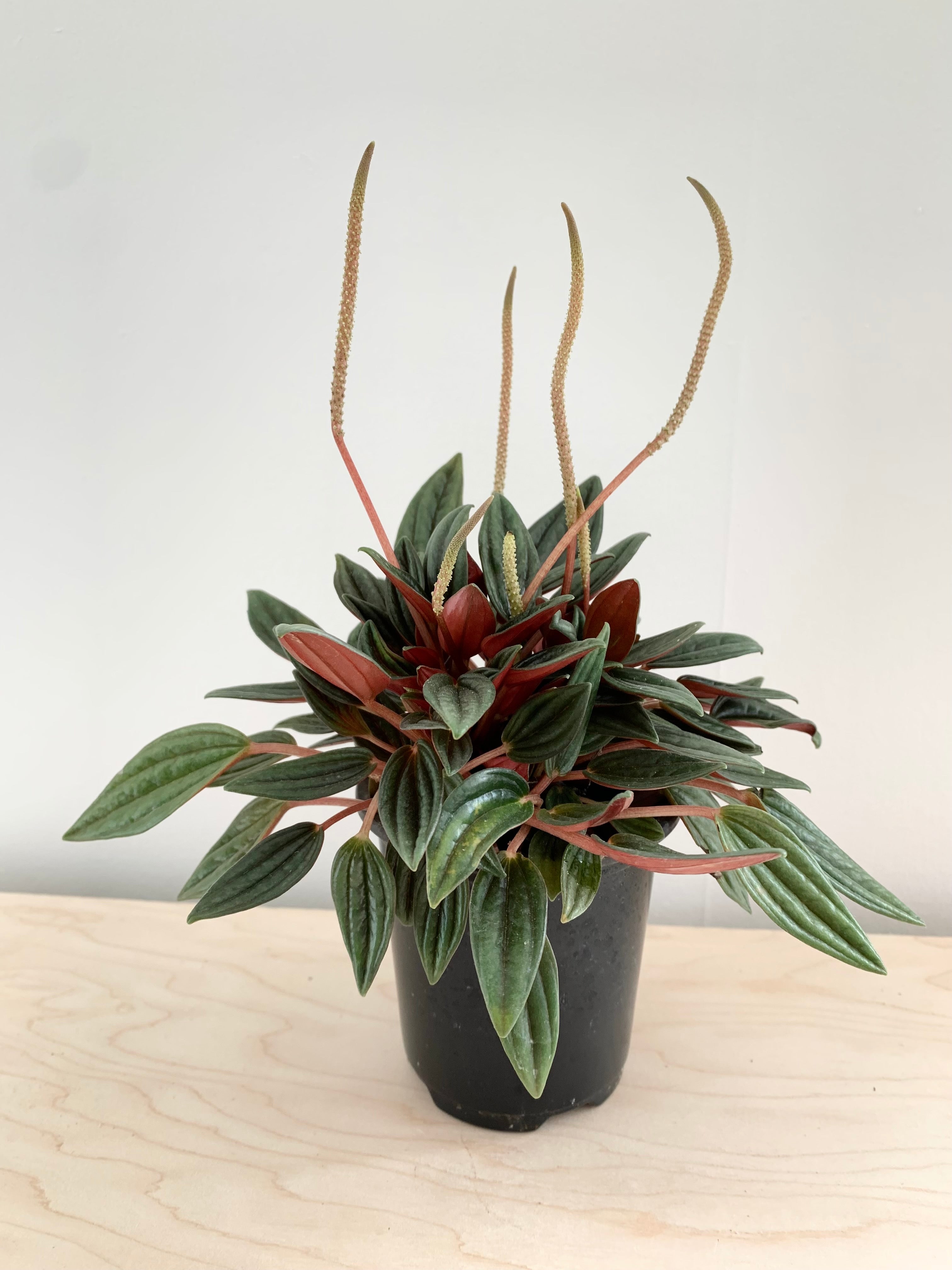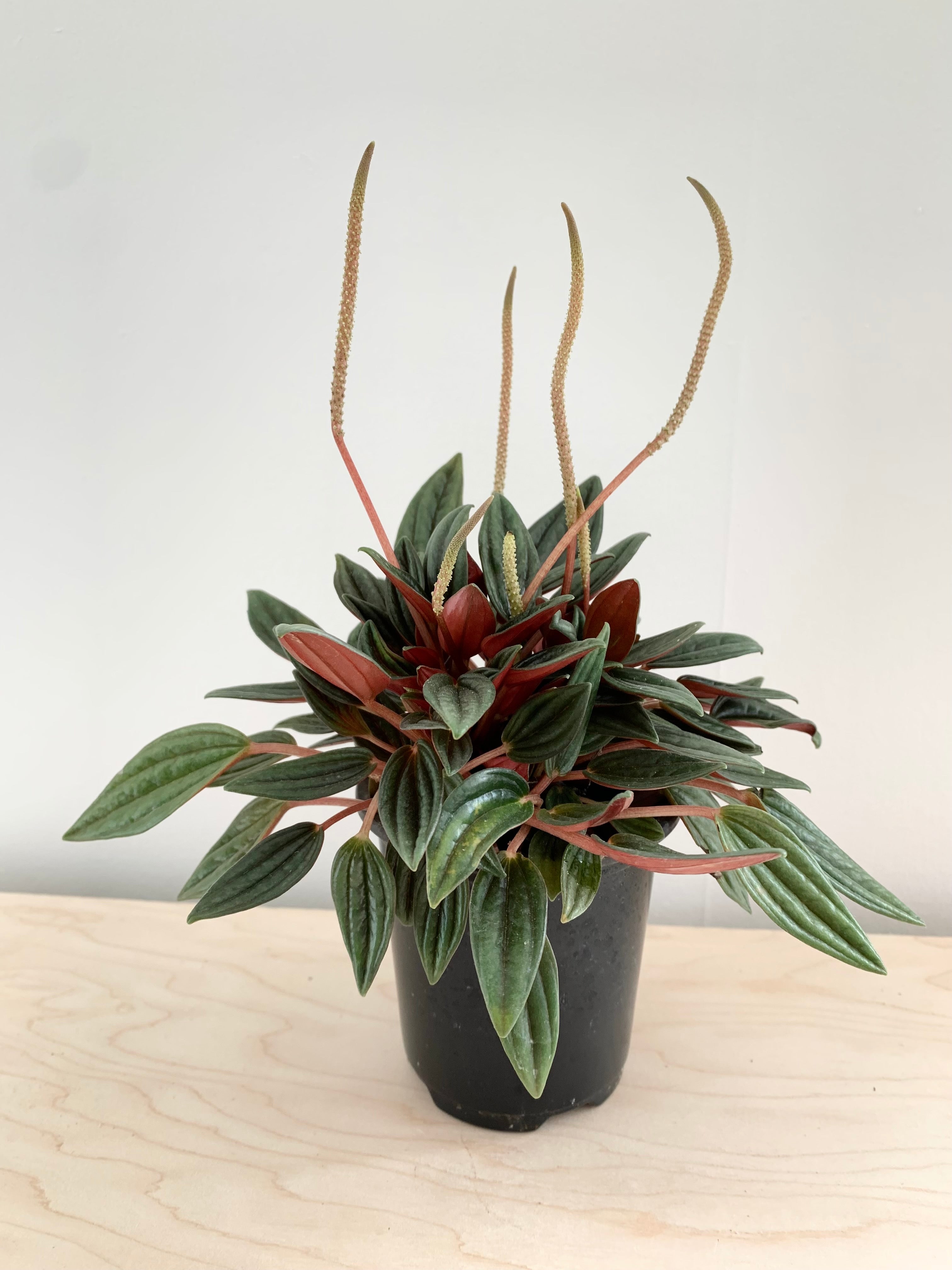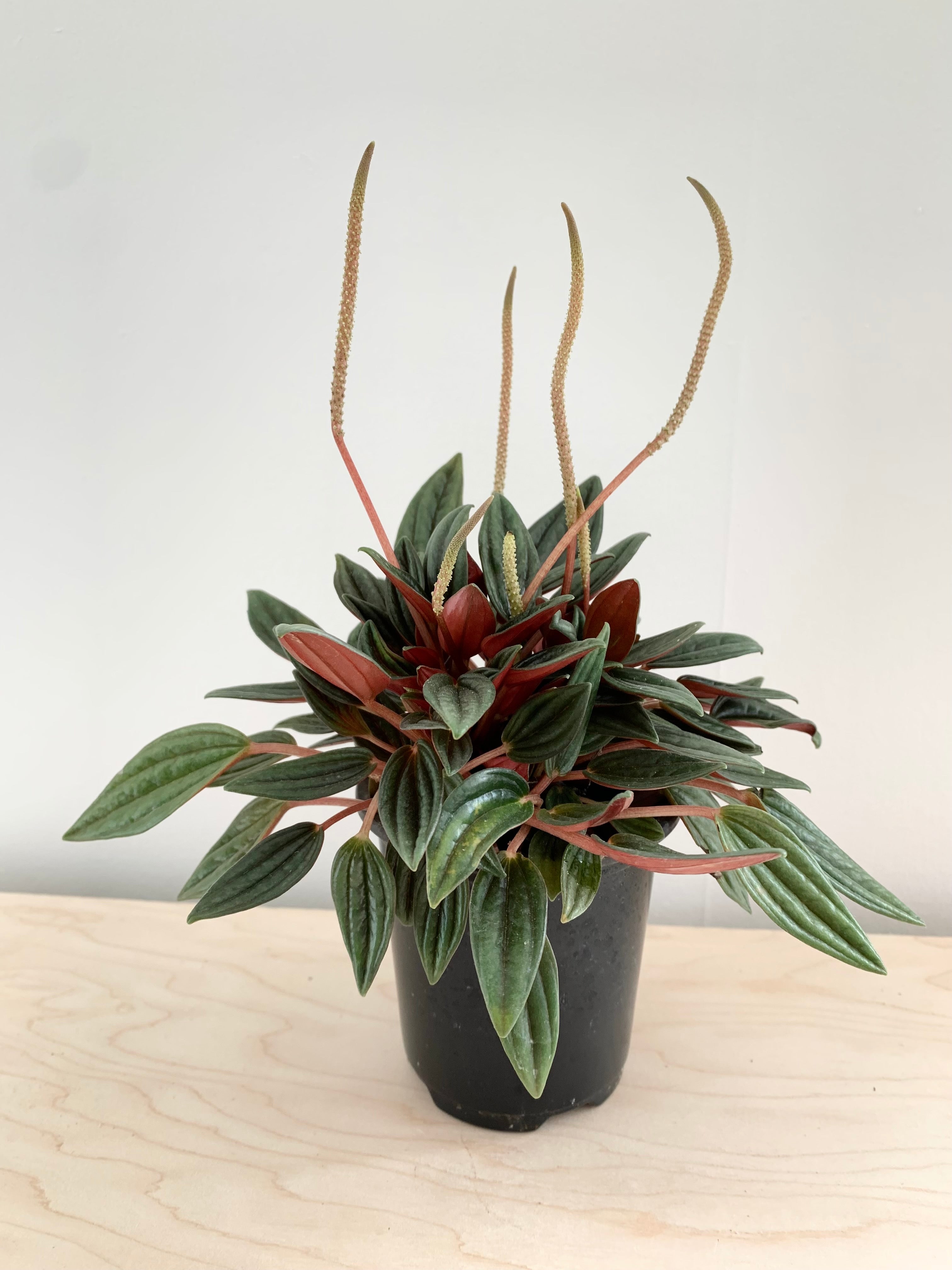 Peperomia 'Rosso'
Peperomia 'Rosso' is a unique compact plant with beautiful dark green leaves that are deeply corrugated and heart-shaped. The leaves have dark red/burgundy undersides.

LIGHT Bright indirect light.
WATER Allow the top 50% of soil to dry out between waterings.

This plant is pet friendly.
Nature is unique - actual plant may vary from photo.