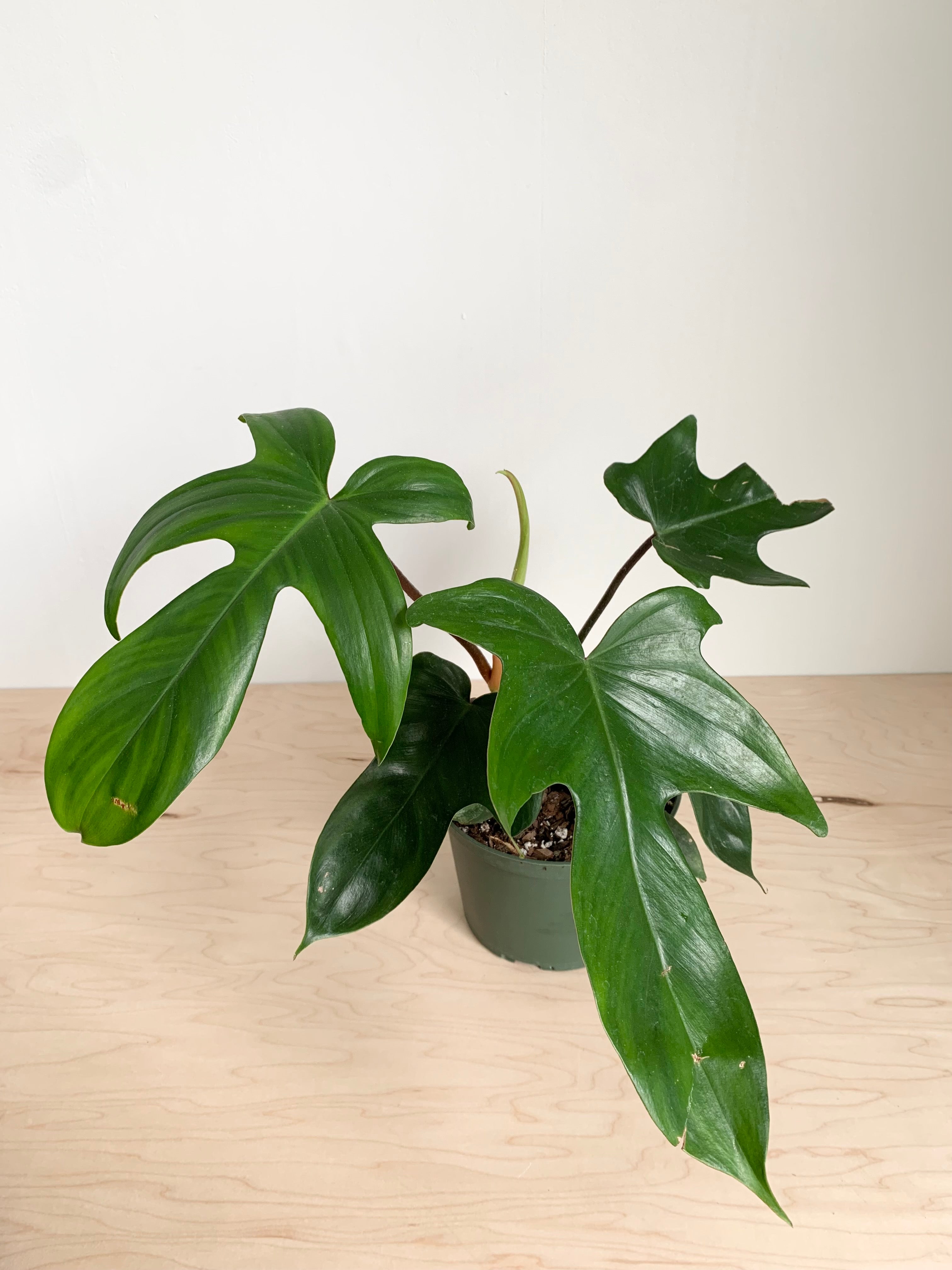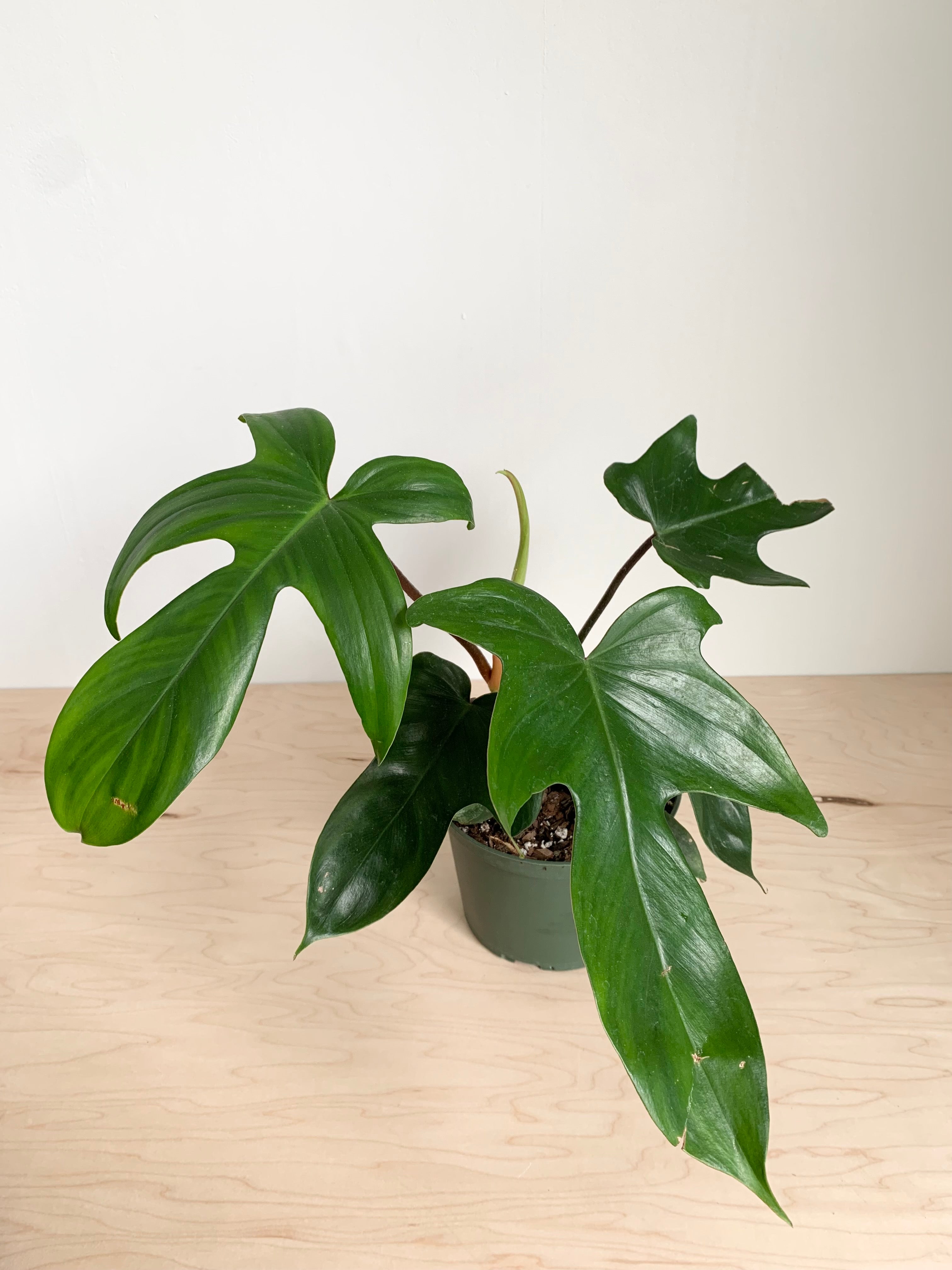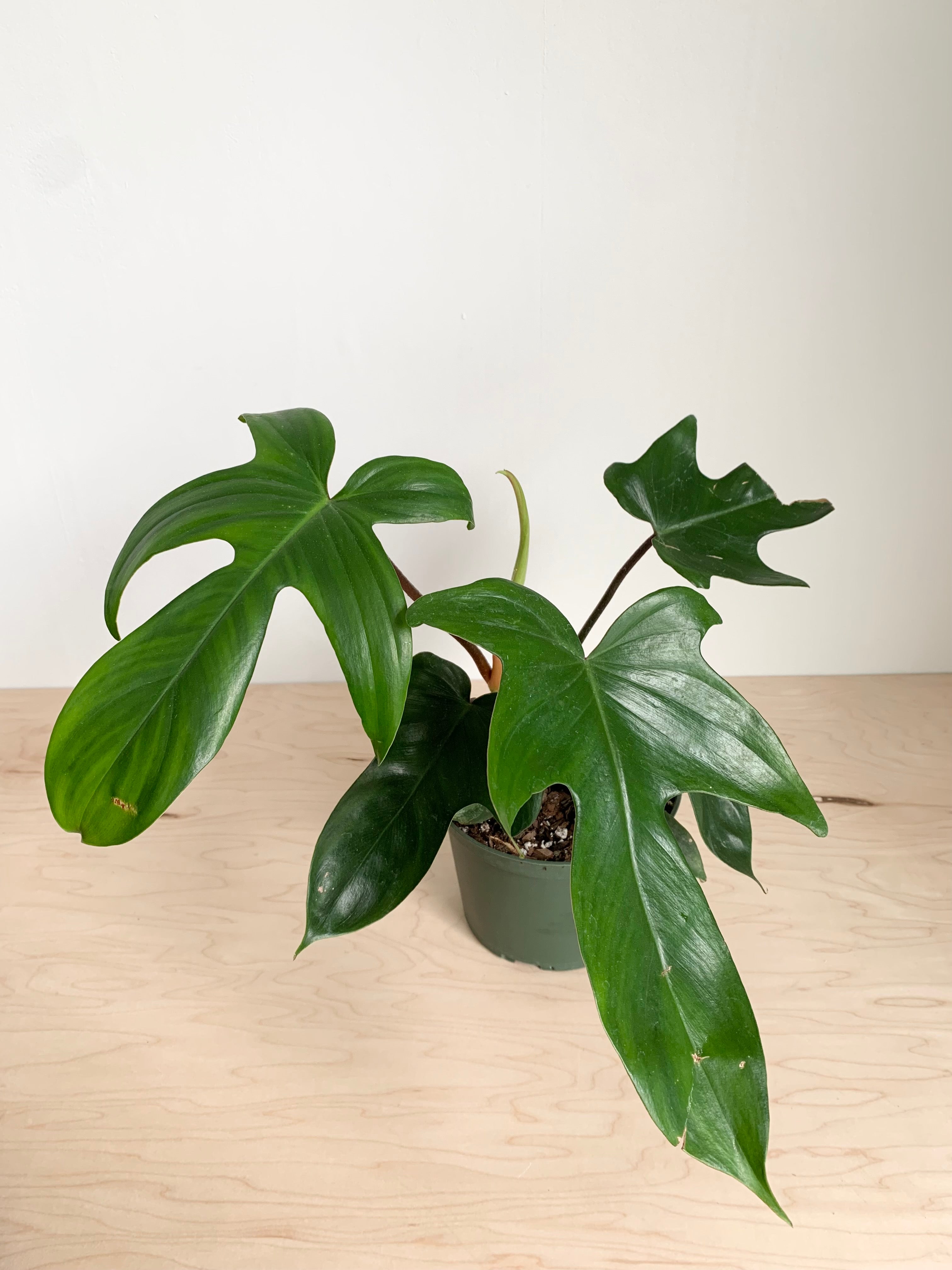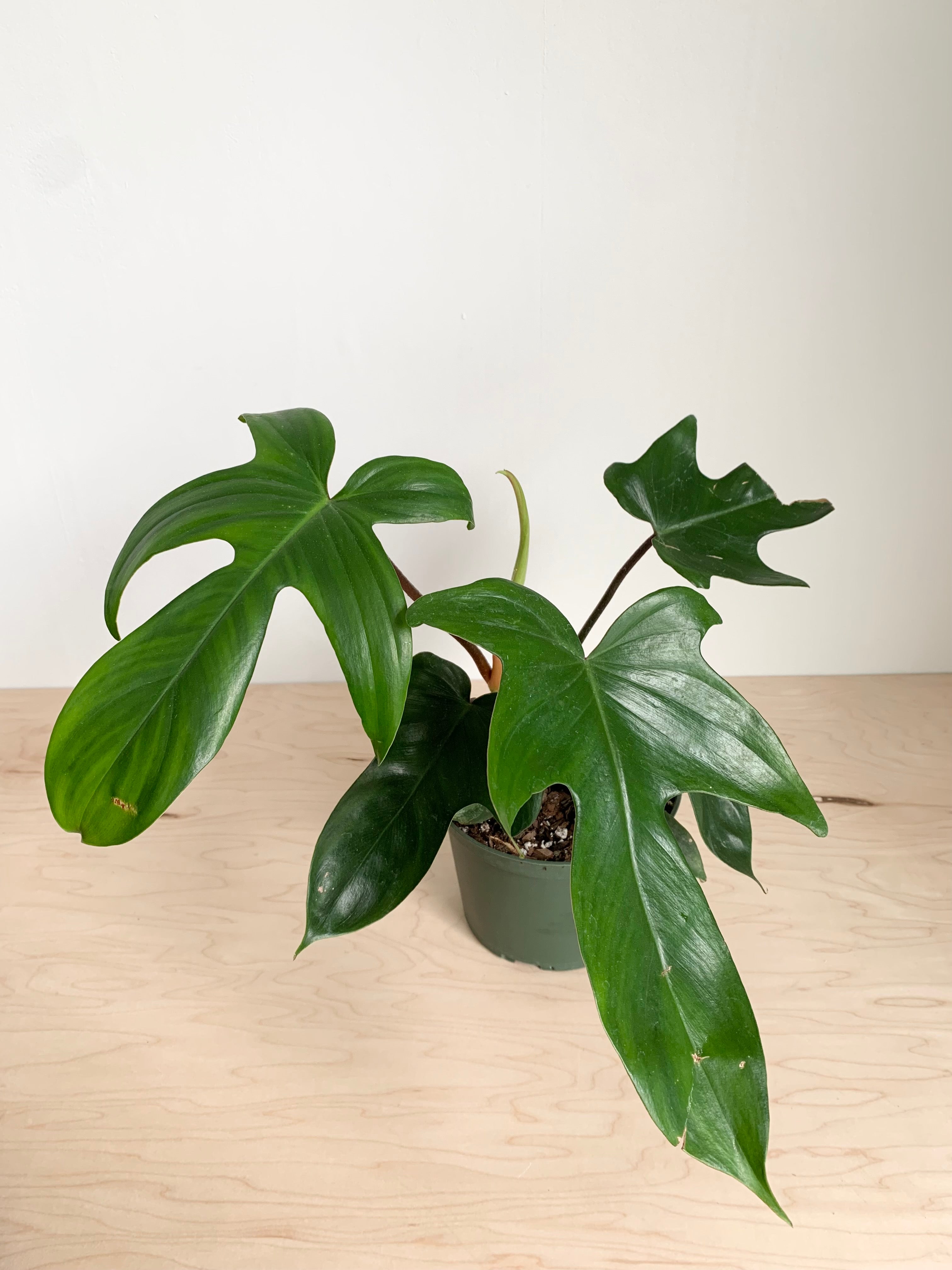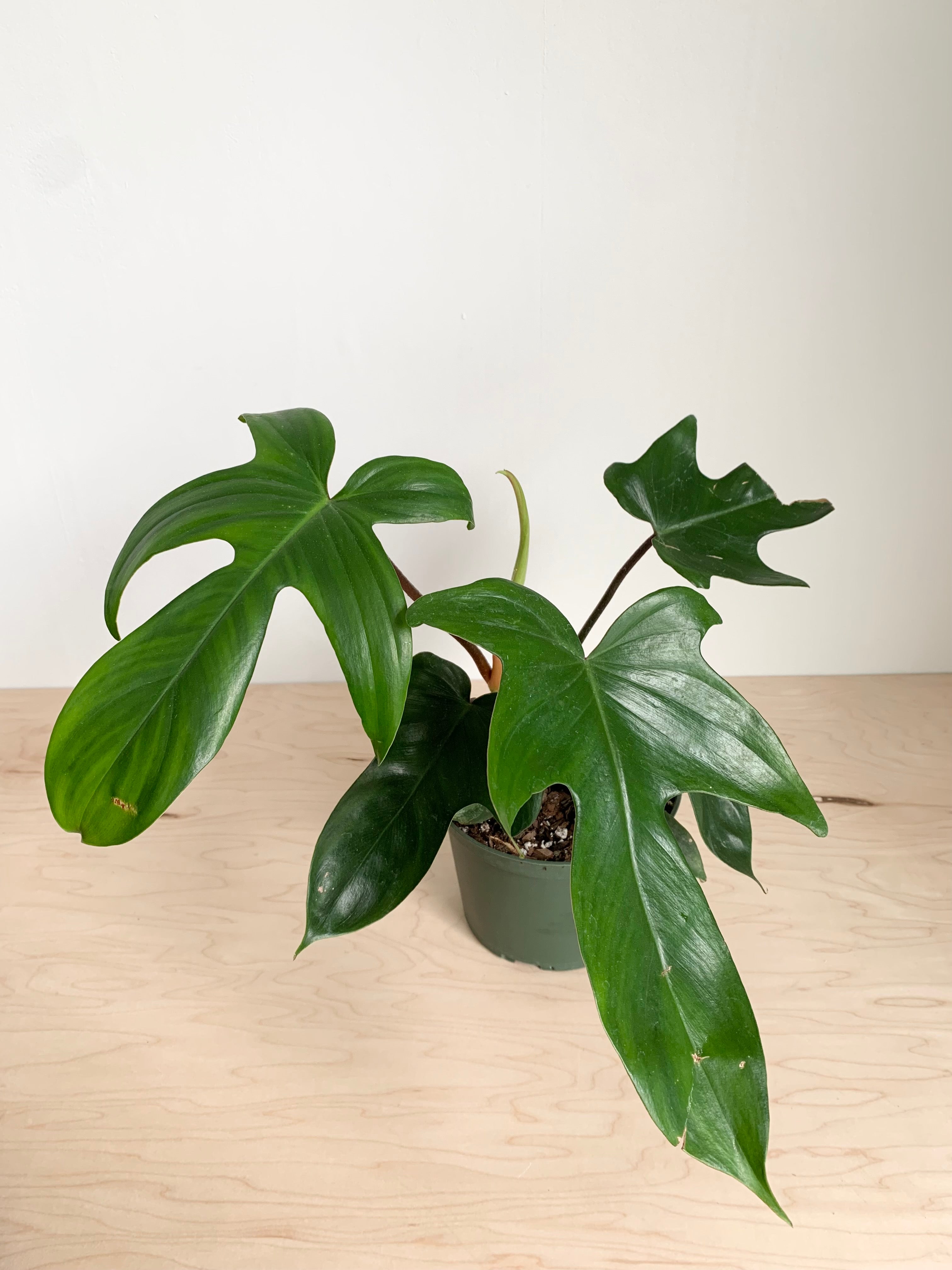 Philodendron 'Florida Green'
The Philodendron Florida Green has lovely dark green and glossy foliage with a fabulous leaf structure.  It's easy to care for and a fast grower making it an excellent plant for beginners and plant addicts alike.
LIGHT Medium to bright indirect light
WATER Allow top 65% of soil to dry out between waterings.
HUMIDITY Average home humidity
This plant is mildly toxic.  Keep out of reach from children and pets.
Nature is unique - actual plant may vary from photo.