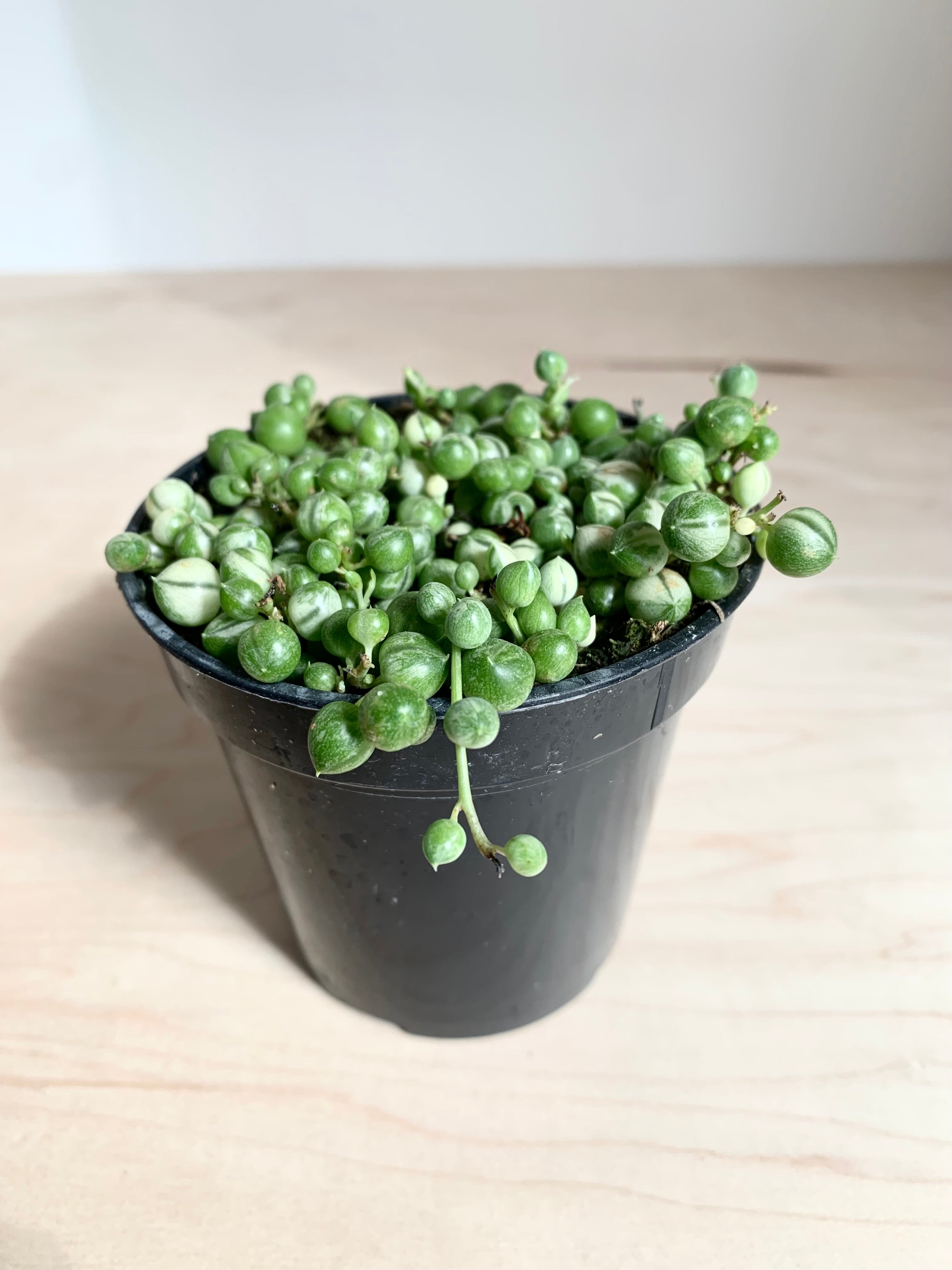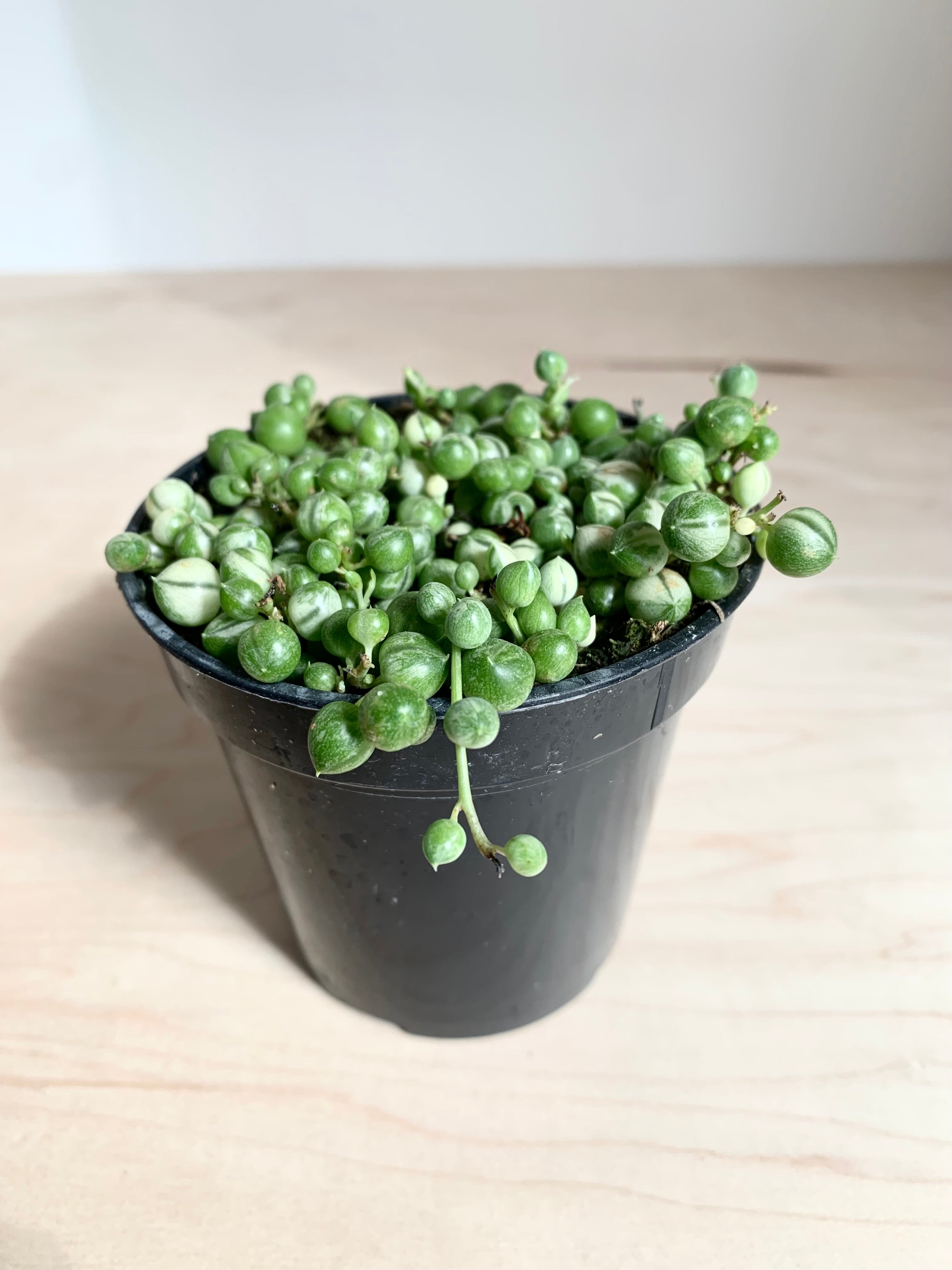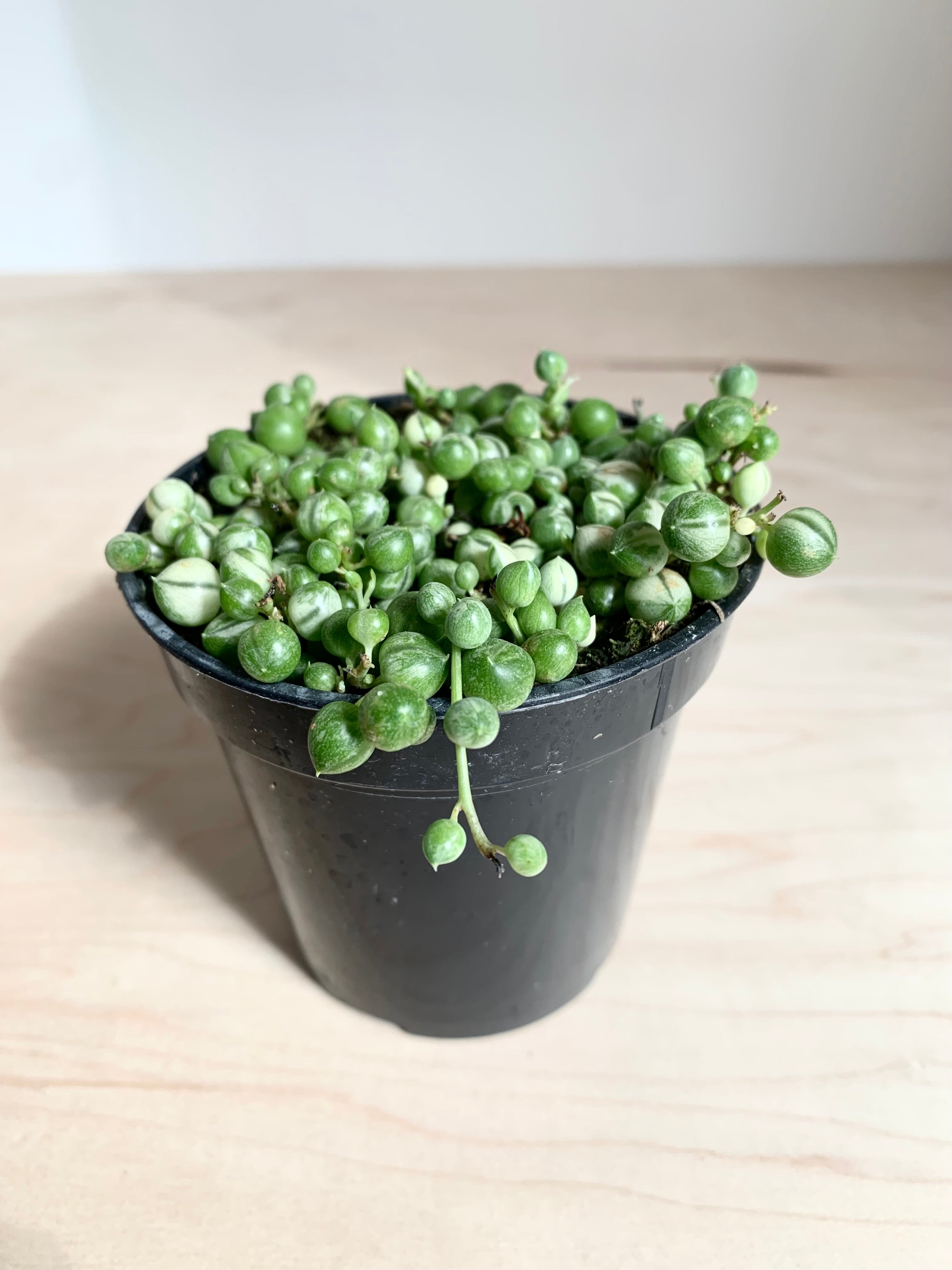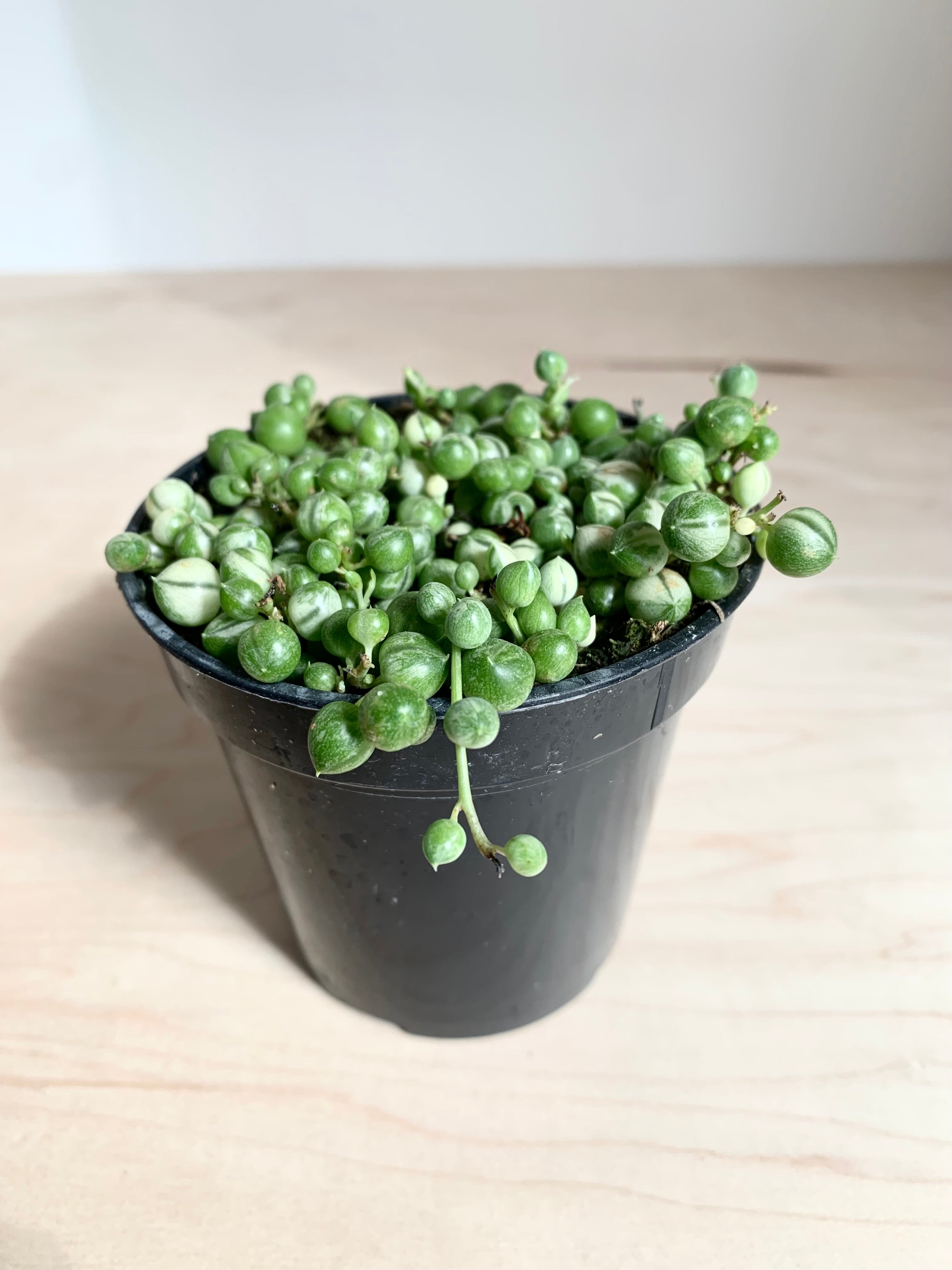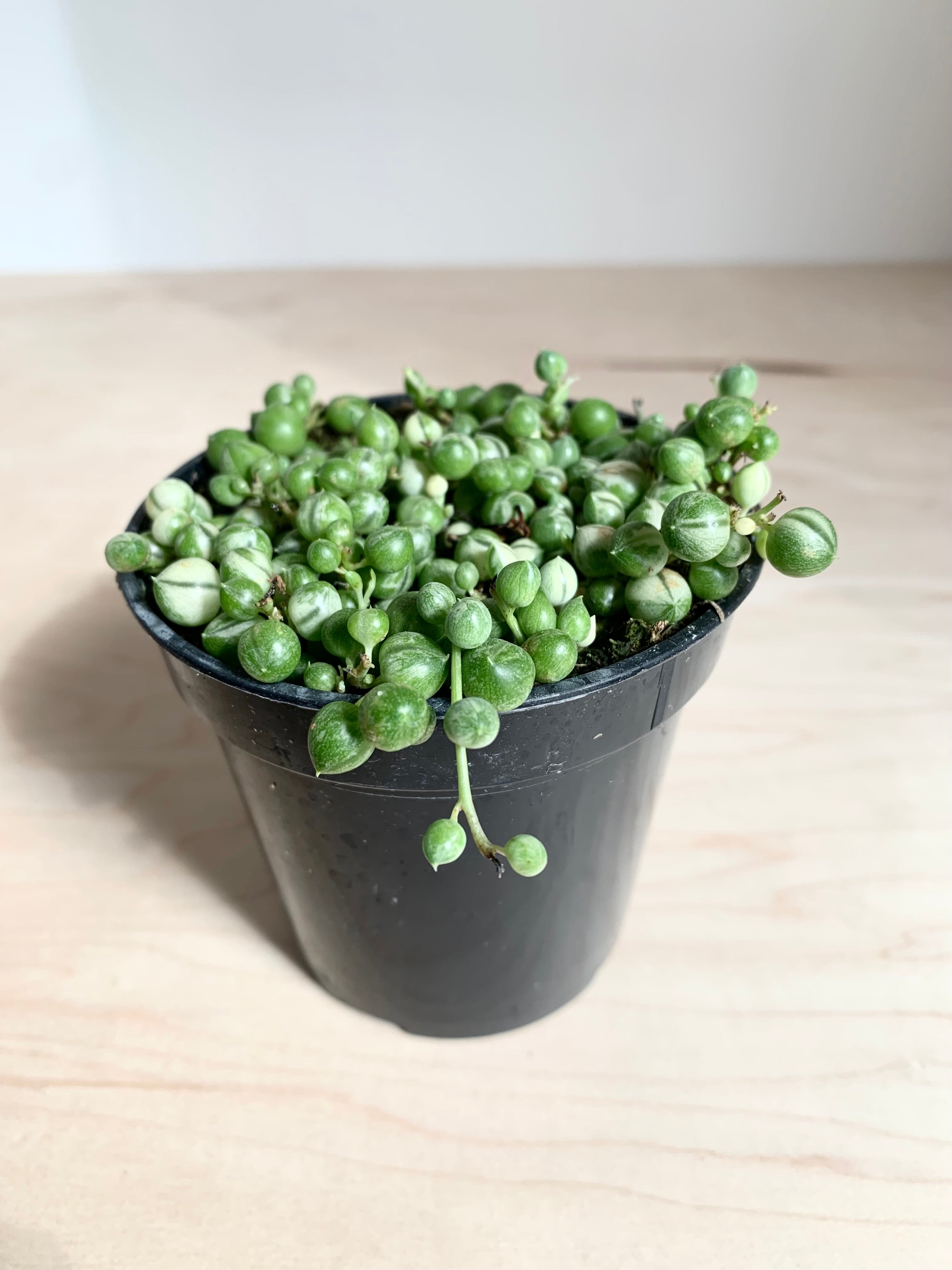 String of Pearls - Variegated
The String of Pearls (Curio rowleyanus) is a unique vining succulent that grabs everyone's attention.  It is commonly also known as String of Peas or String of Beads.
LIGHT Bright direct light to full sun.
WATER Allow top 50% of soil to dry out between waterings.
This plant is toxic.  Keep out of reach from children and pets.
Nature is unique - actual plant may vary from photo.