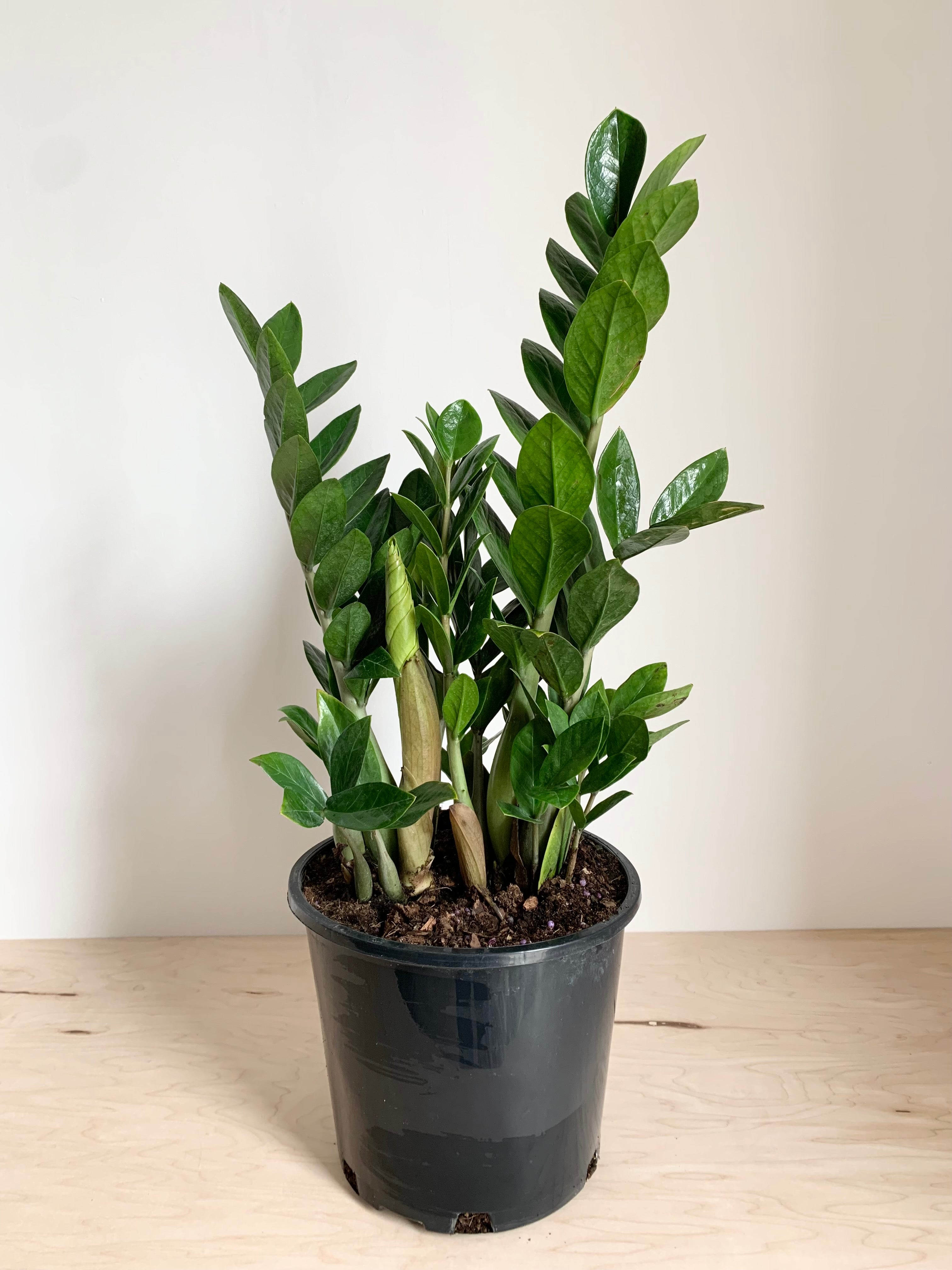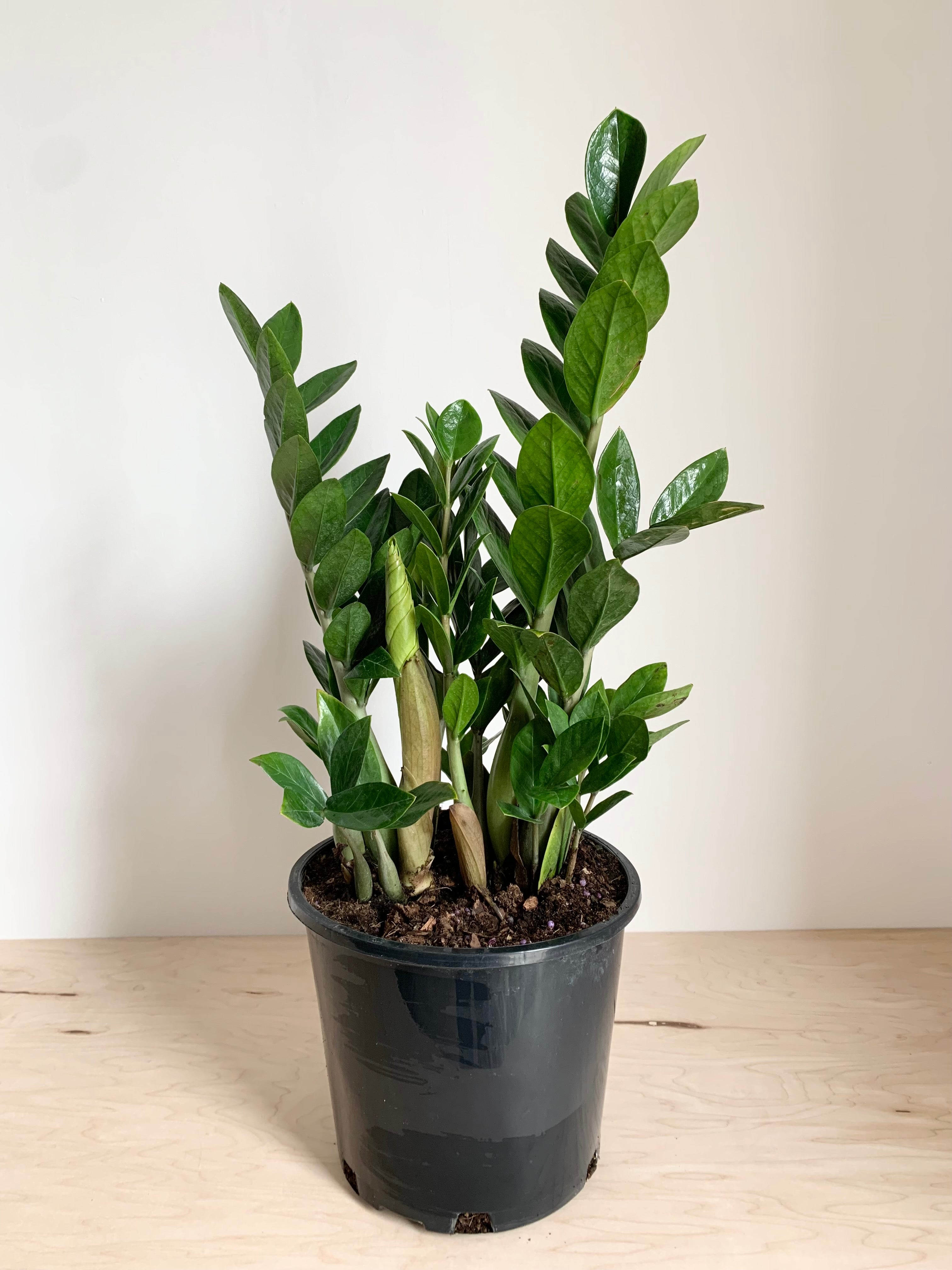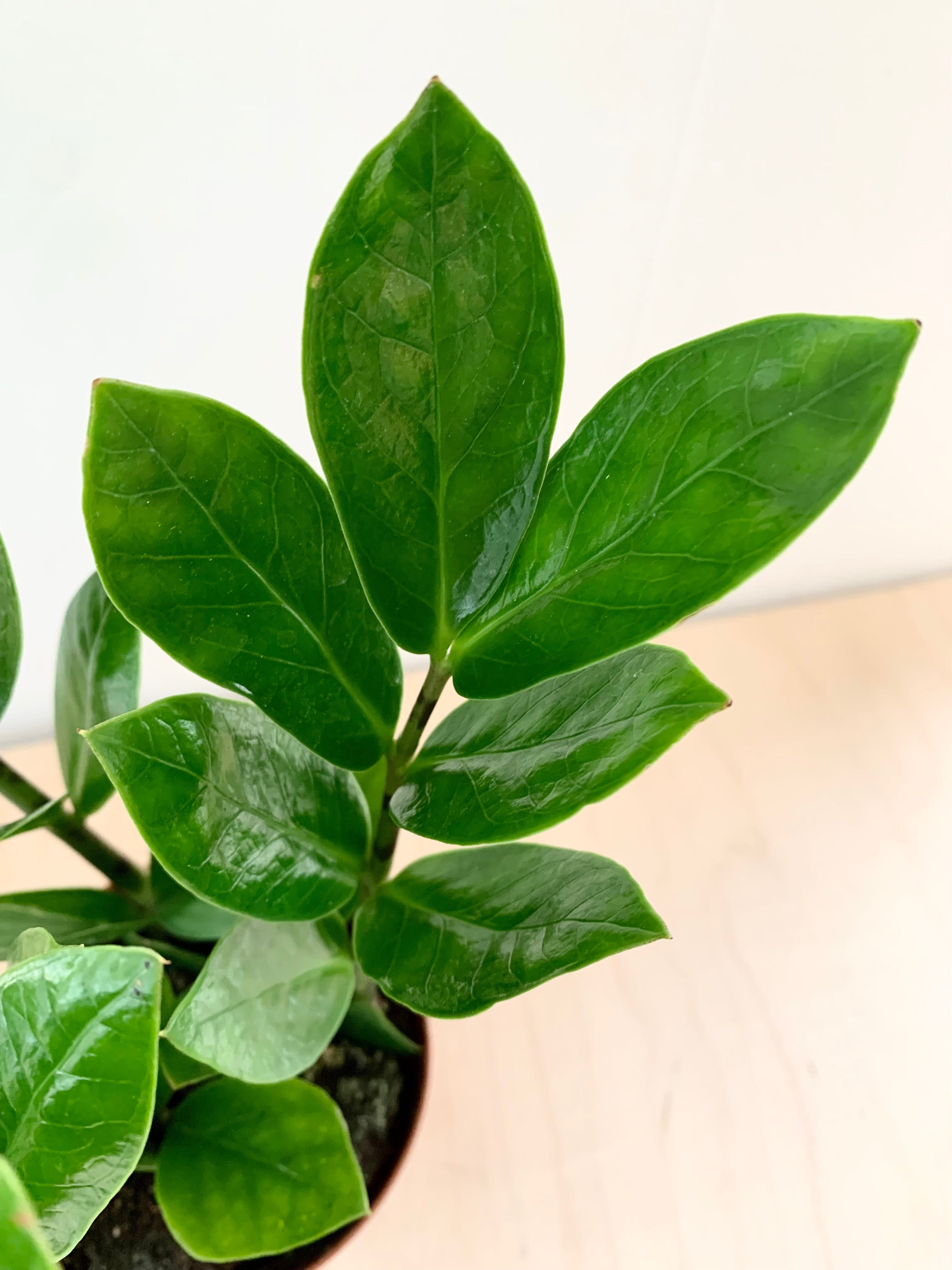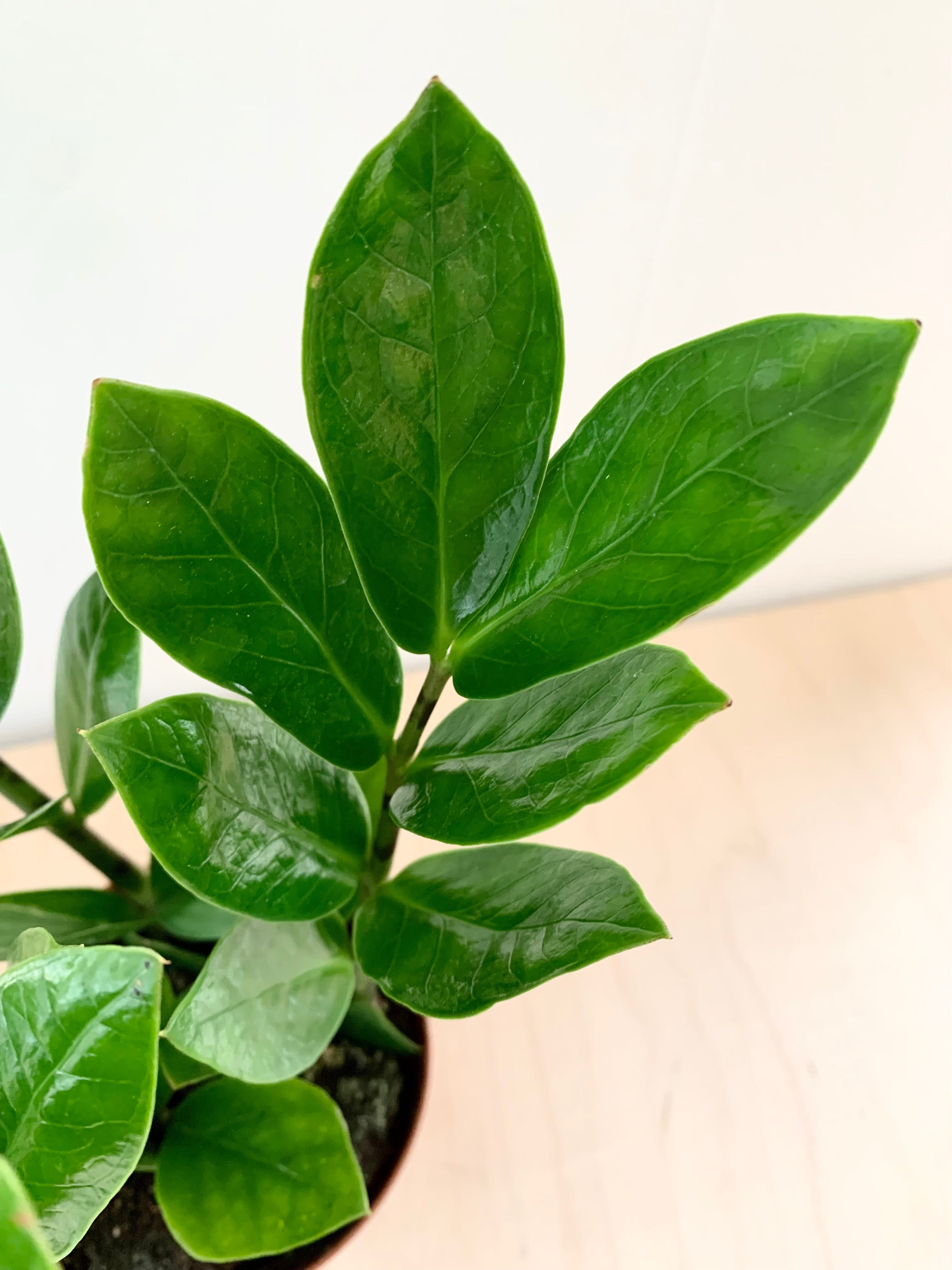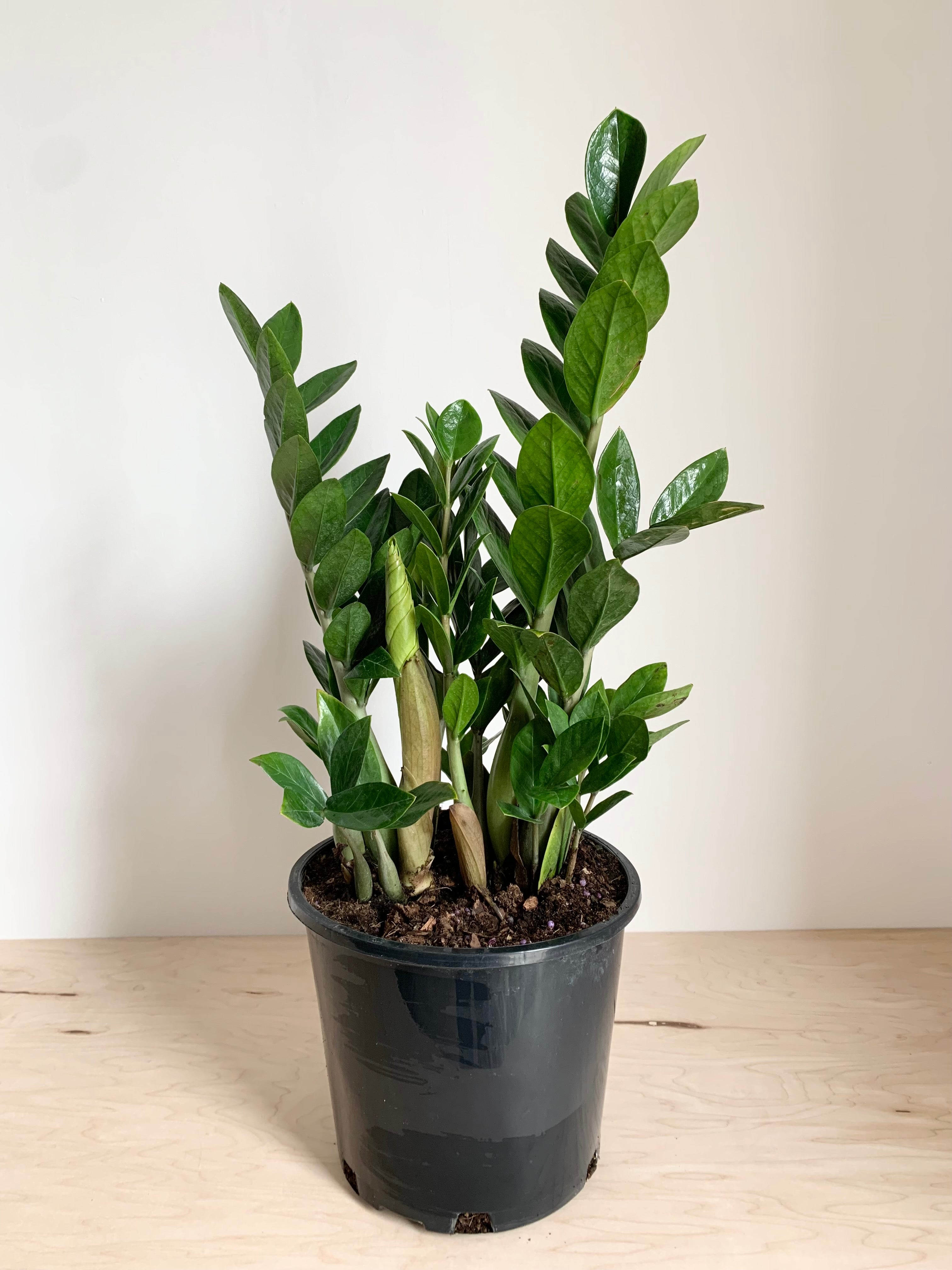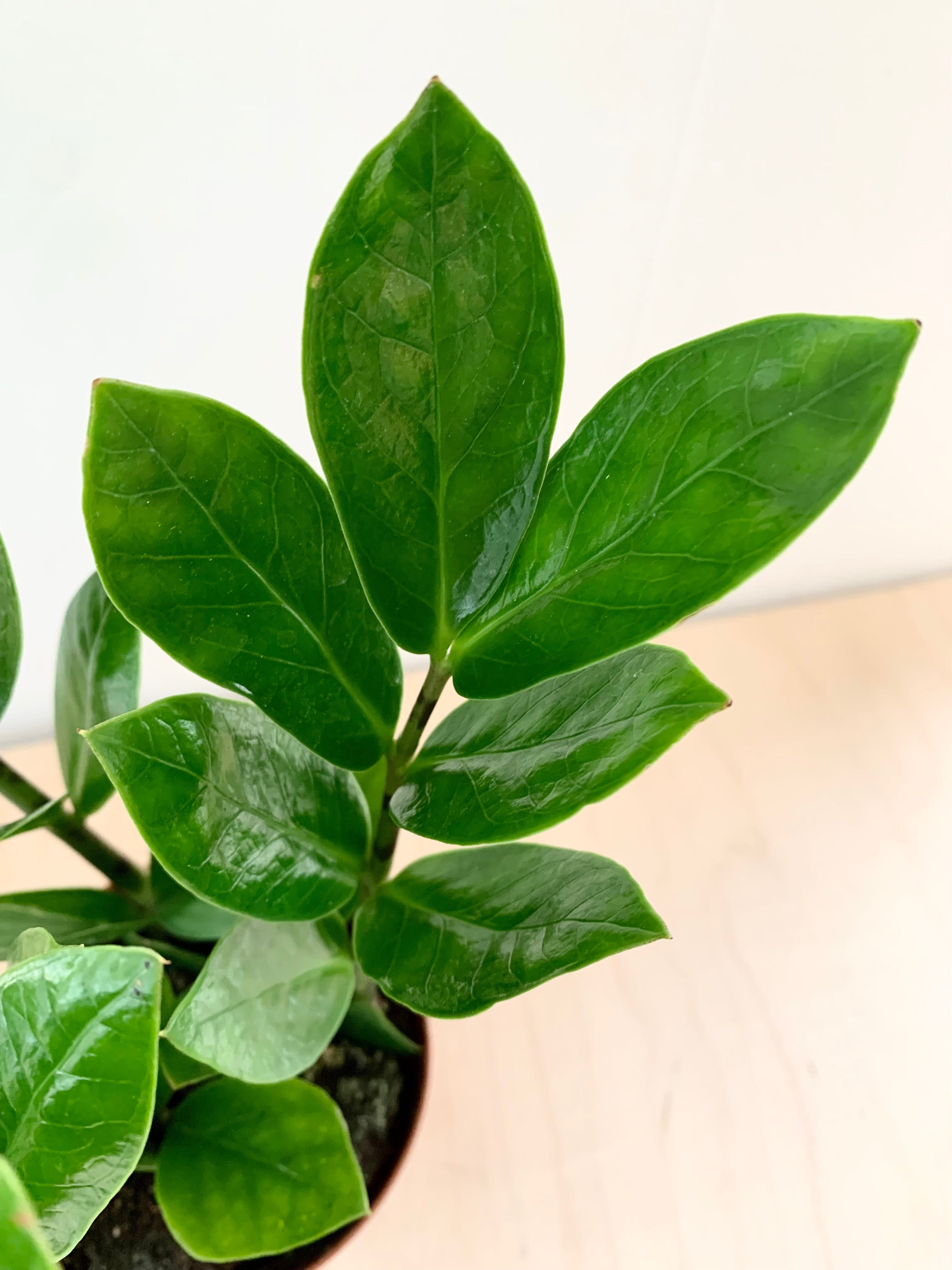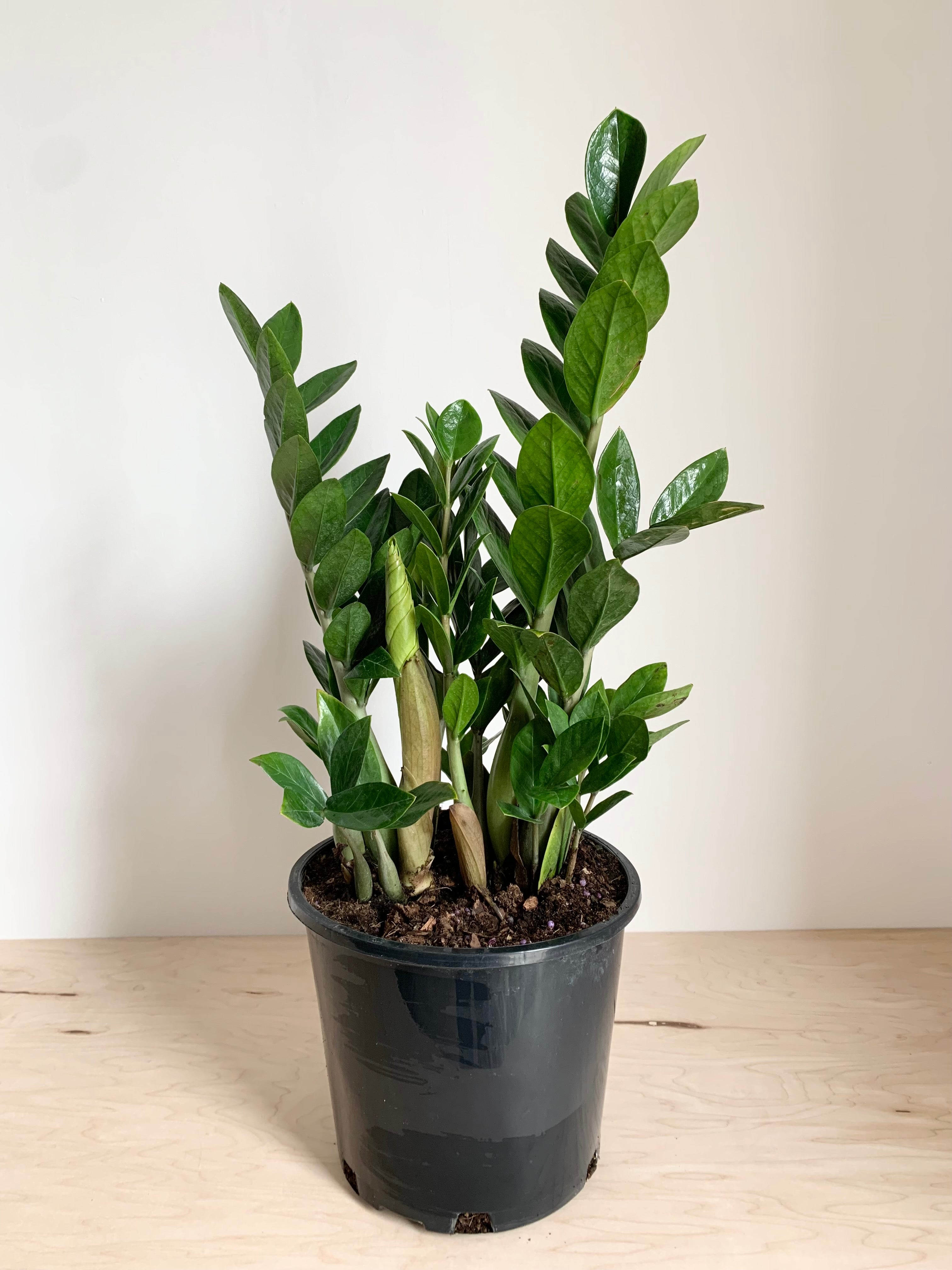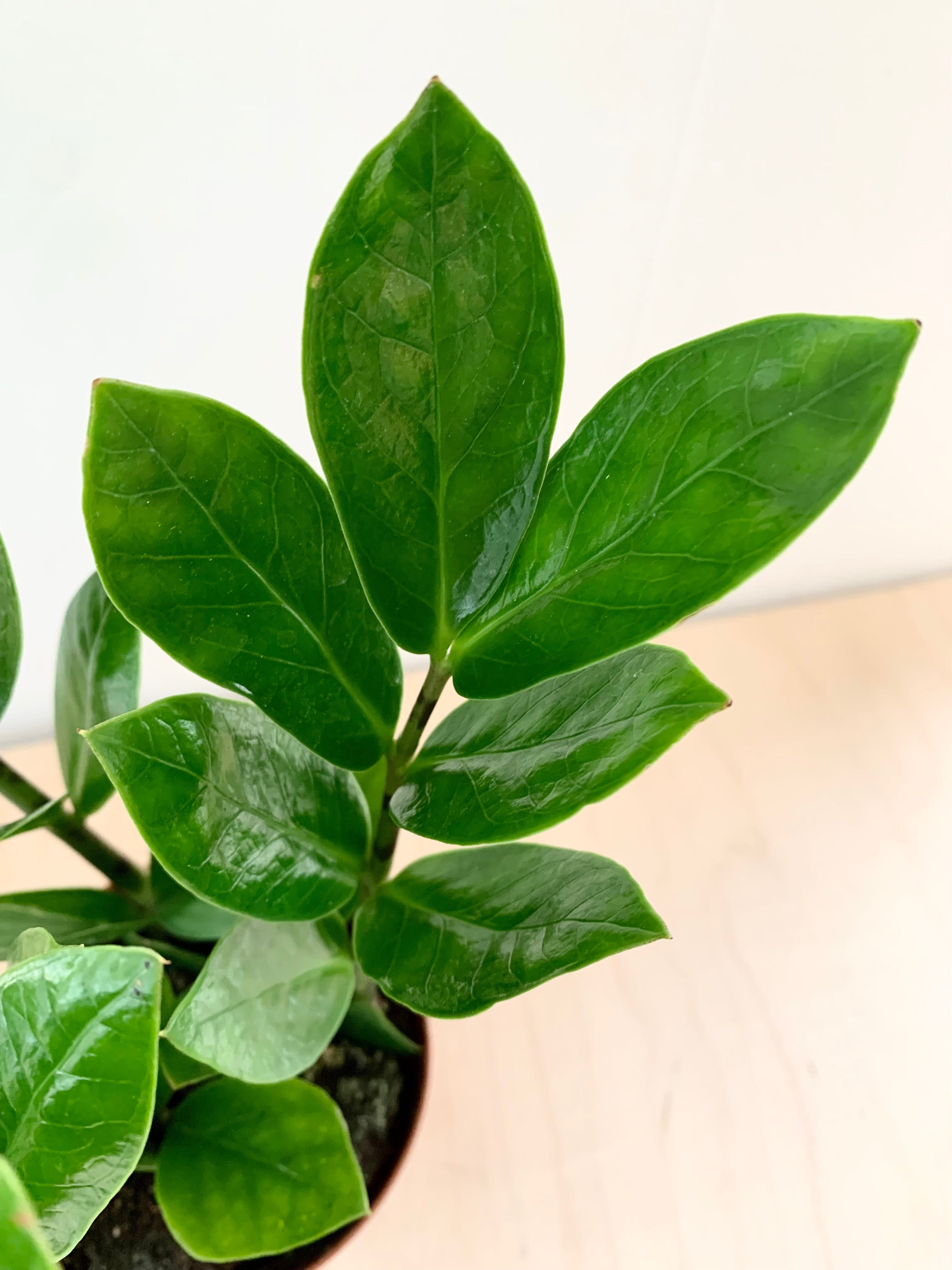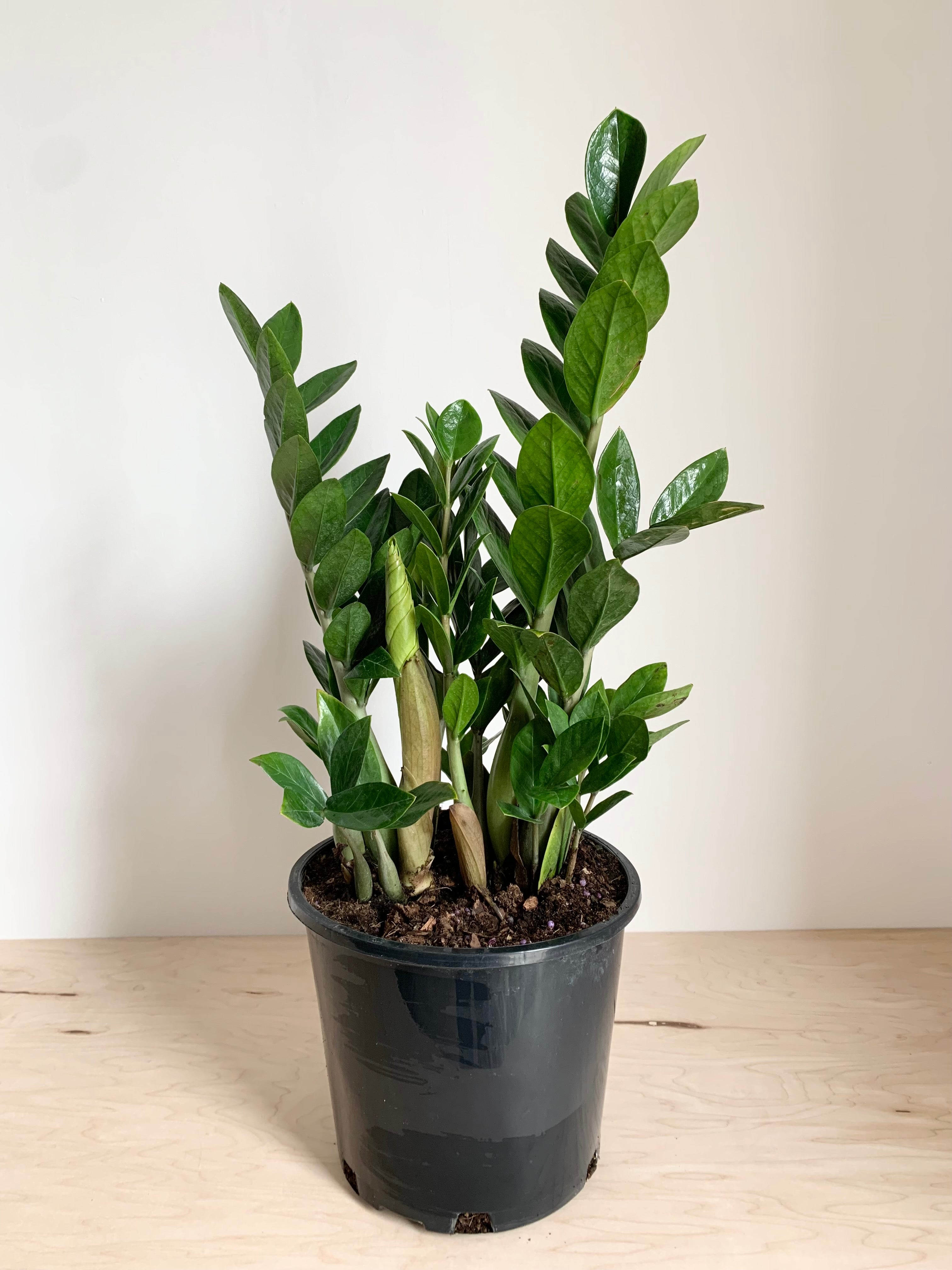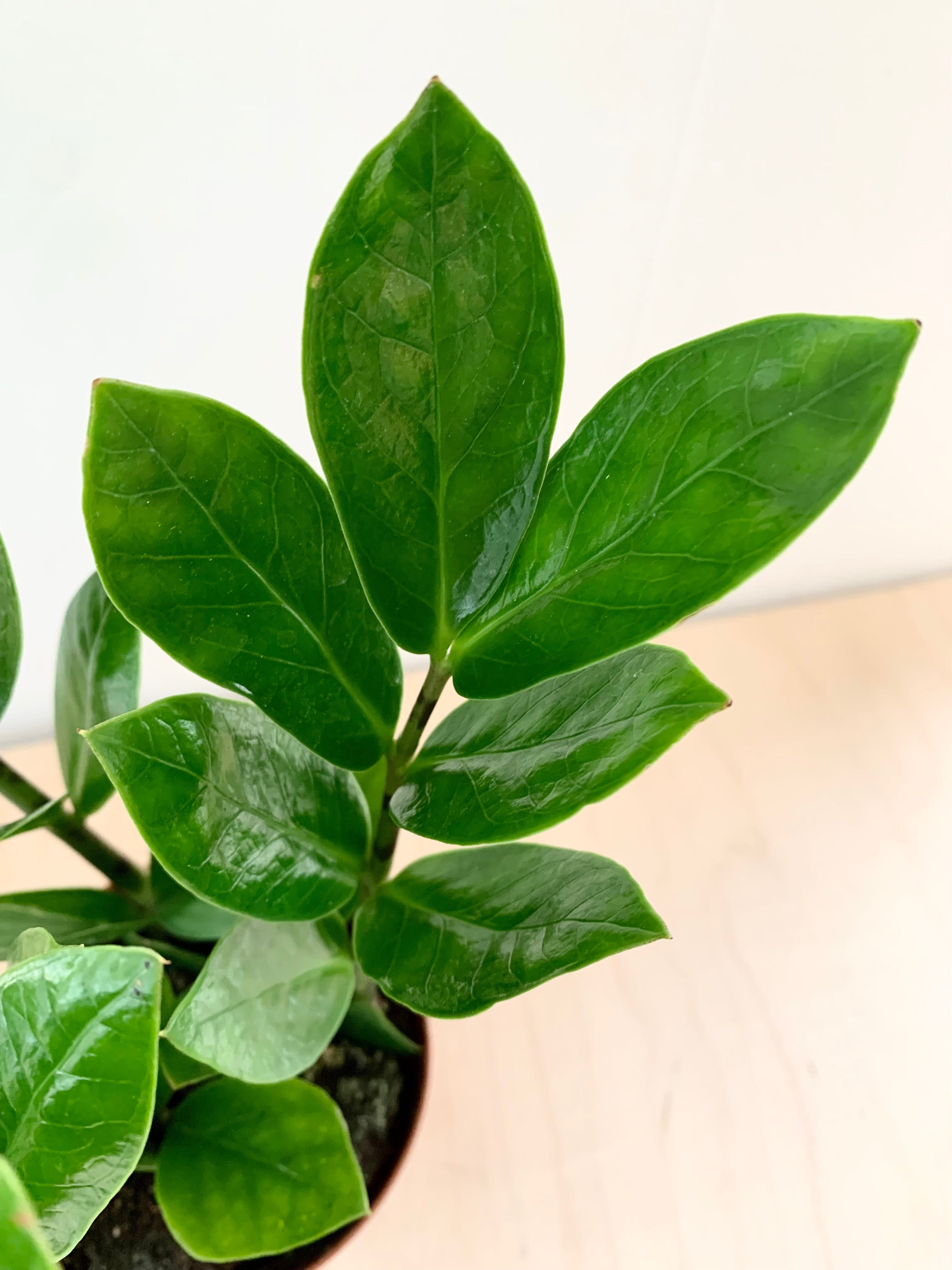 ZZ Plant
Zamioculcas Zamiifolia, commonly known as the ZZ plant, is a favourite plant because of its unique lush foliage and low maintenance requirements. 
LIGHT Bright to medium indirect light.  Can tolerate lower light levels but growth will be slower and more spread out than in an upright form.
WATER Allow soil to completely dry out between waterings.
This plant is toxic.  Keep out of reach from children and pets.
Nature is unique - actual plant may vary from photo