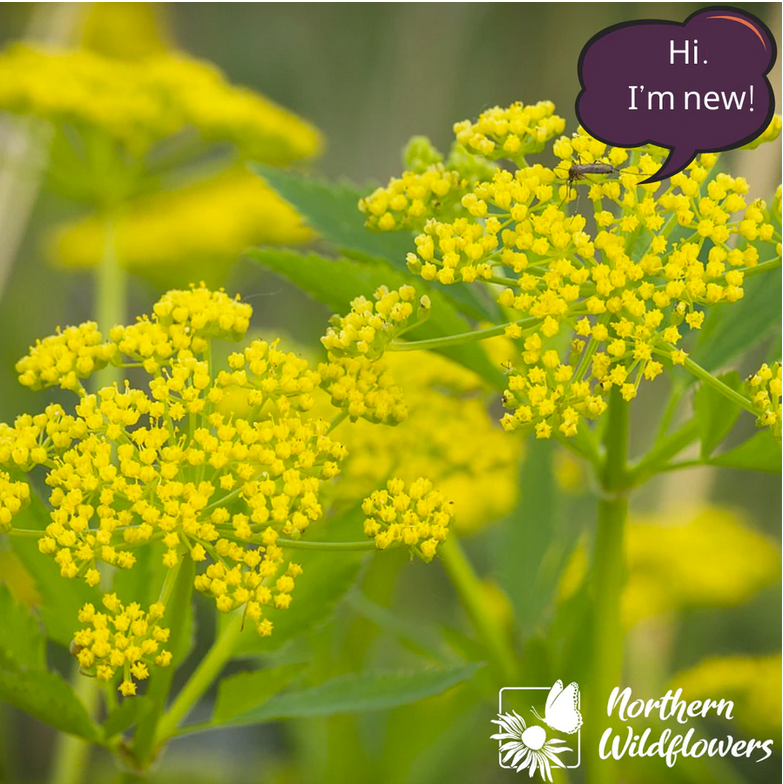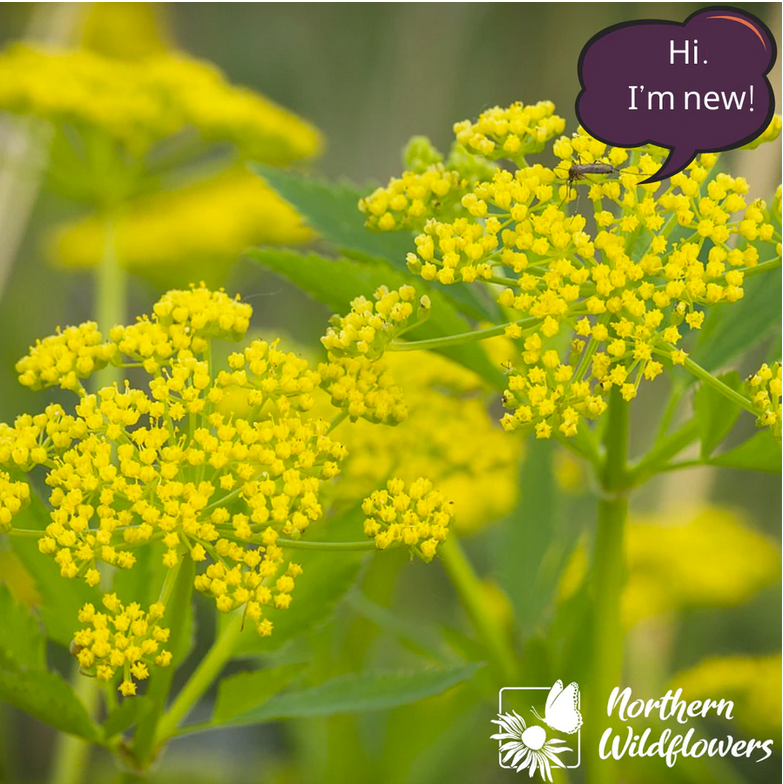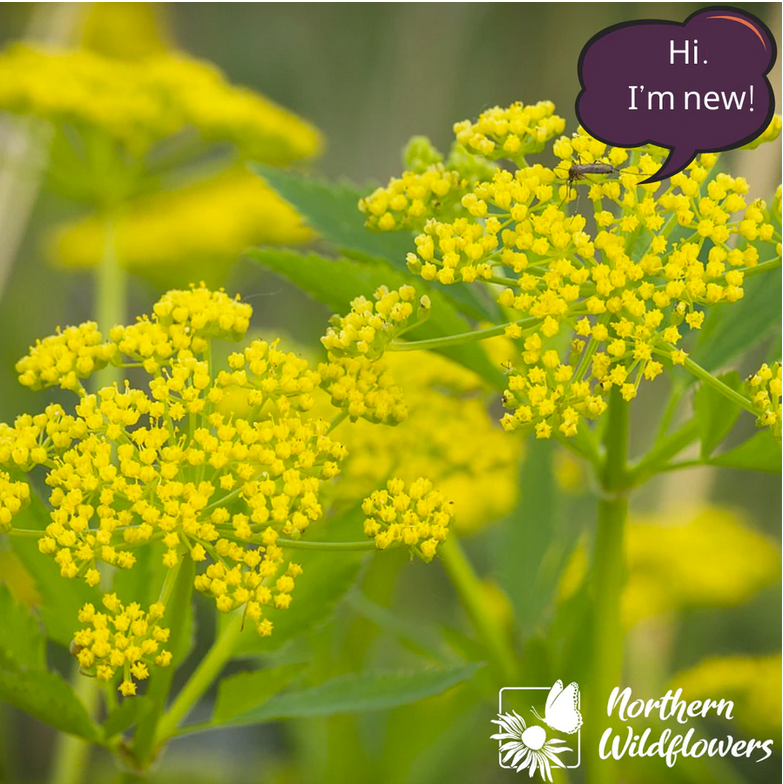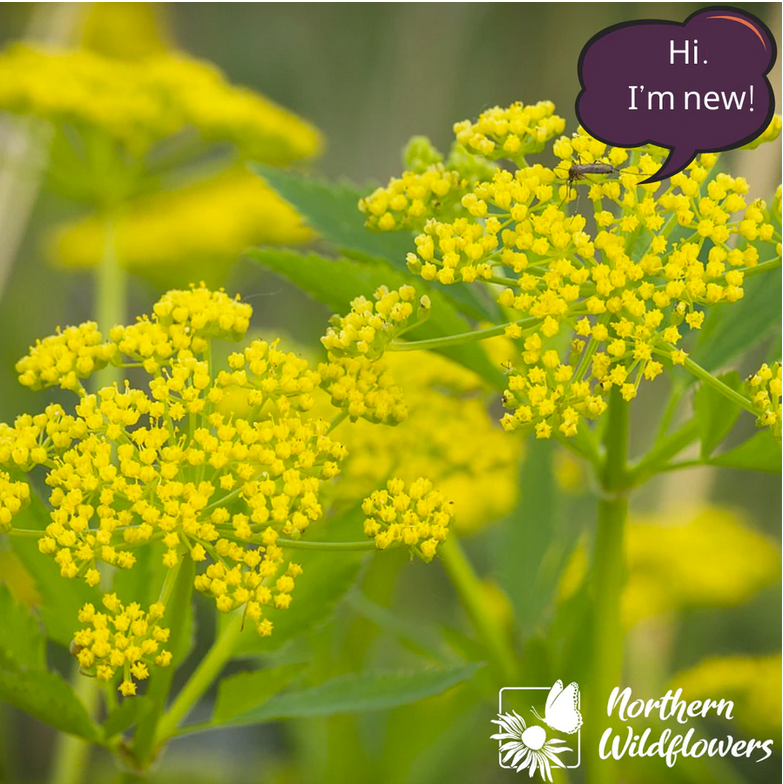 Golden Alexanders (Zizia aurea) Seeds
Golden Alexanders (Zizia aurea) is stunning, golden-yellow native plant that every garden should have. This plant is easy to grow and will self-seed. Golden Alexanders will tolerate a lot of shade but prefer full sun or light shade. They are adaptable to a wide range of soil types. This cheery-looking plant is important to a number of short-tongued insects that are able to easily access the nectar in the small yellow flowers.  Black Swallowtail and Ozark Swallowtails caterpillars will feed on its leaves. Golden Alexanders is an early bloomer, giving the garden colour for several weeks in late spring to early summer when many other plants have not yet come into bloom.  

Note: should not be confused with the similar-looking Wild Parsnip (Pastinaca sativa) which is a highly invasive biennial commonly found on roadsides and other disturbed sites.  Wild Parsnip is taller than Golden Alexanders, blooms later and can cause painful skin burns.
Growing Instructions
Cold, moist stratification required. Mix seeds with moist substrate (vermiculite, perlite or moss) and place in a plastic bag and refrigerate for 6-8 weeks. Sow seed at 1/8 inch depth. Do not let seedling dry out while it is establishing. Or sow directly outdoors in late fall to overwinter.
Plant Spacing: 1-2'
Perennial
3 feet tall
Full Sun to Part-Shade
Blooms April to June
Medium-Dry to Medium-Wet Site
Approx. 80 seeds per pack
Hardiness Zones 3-8