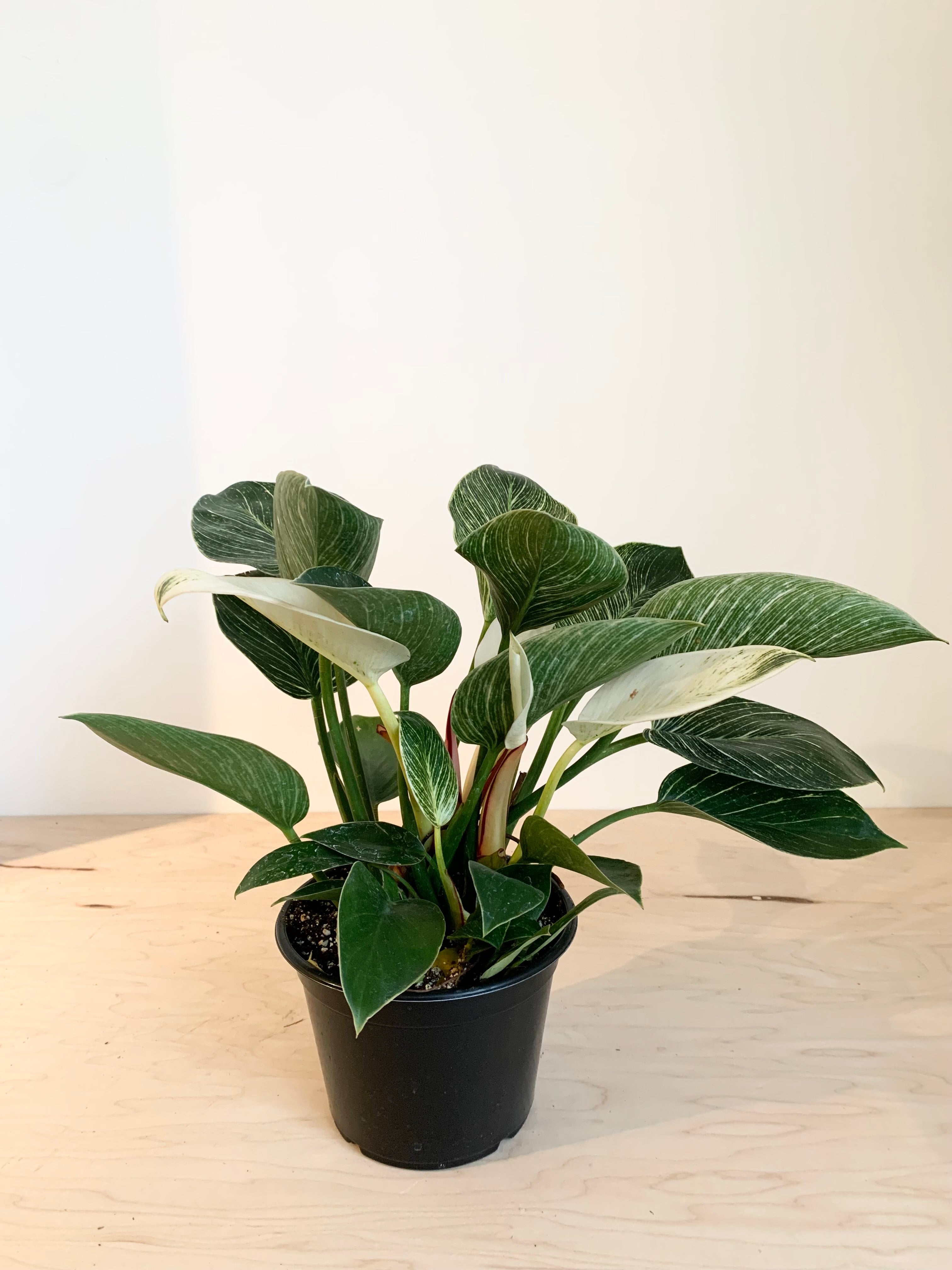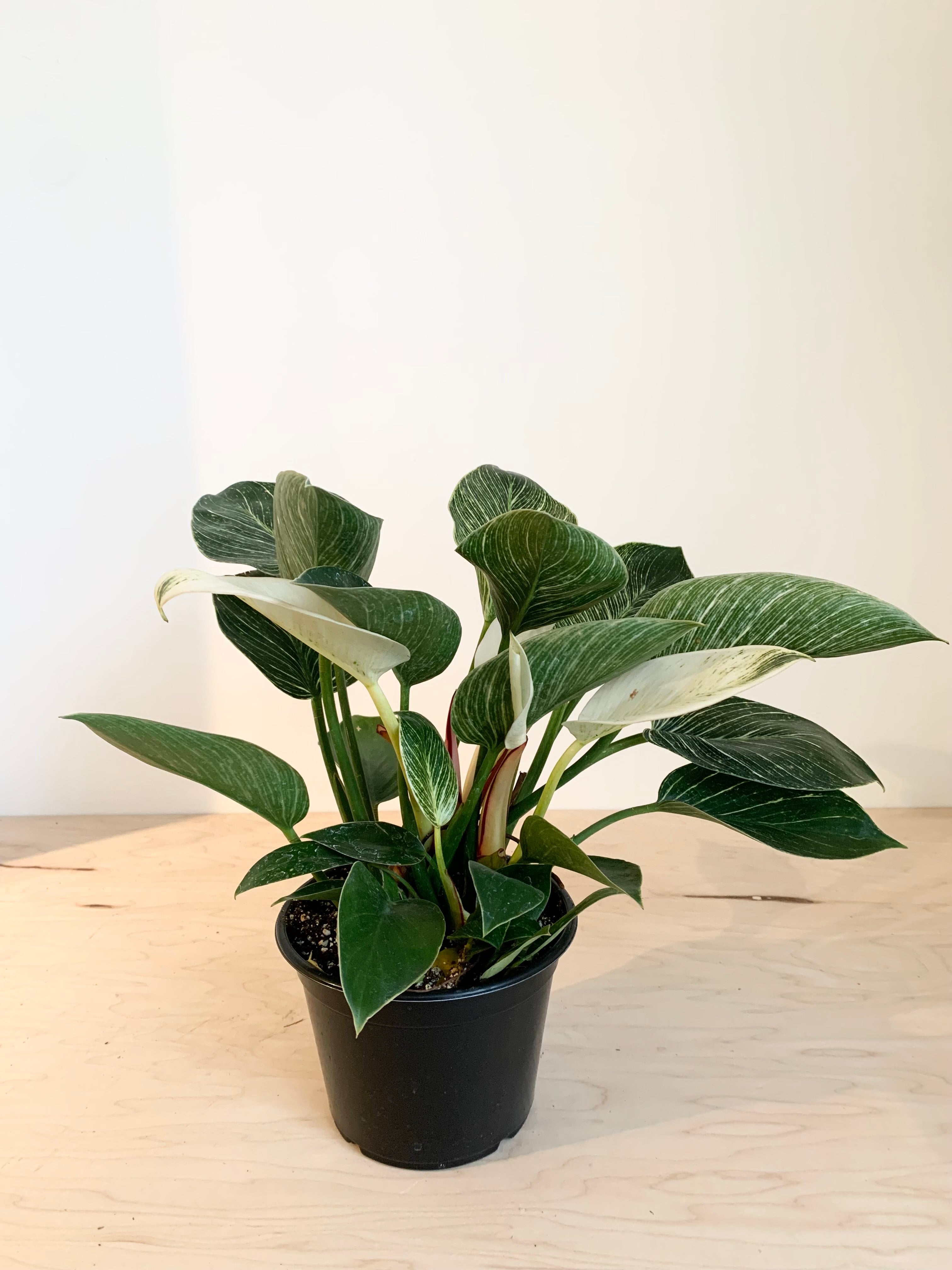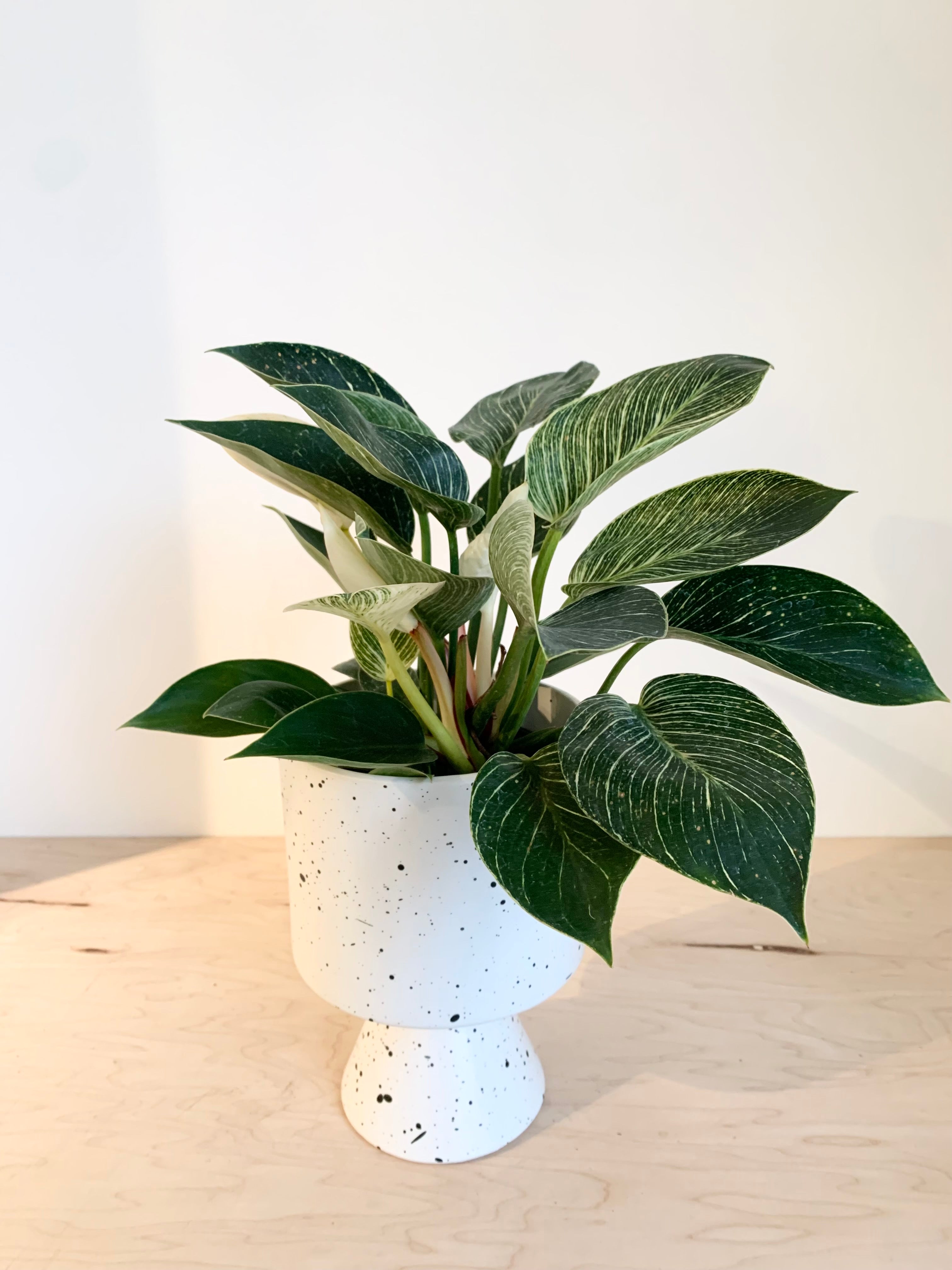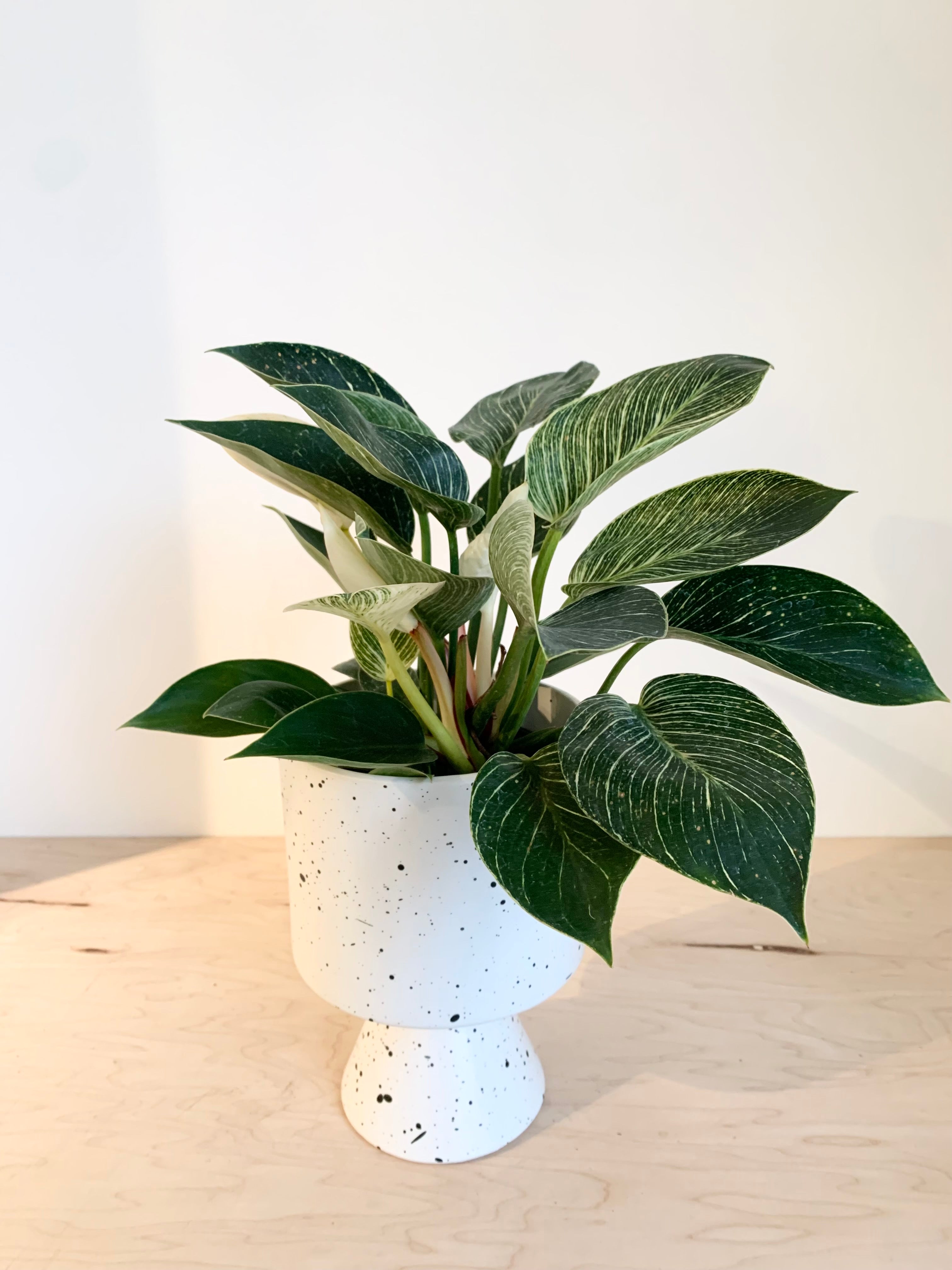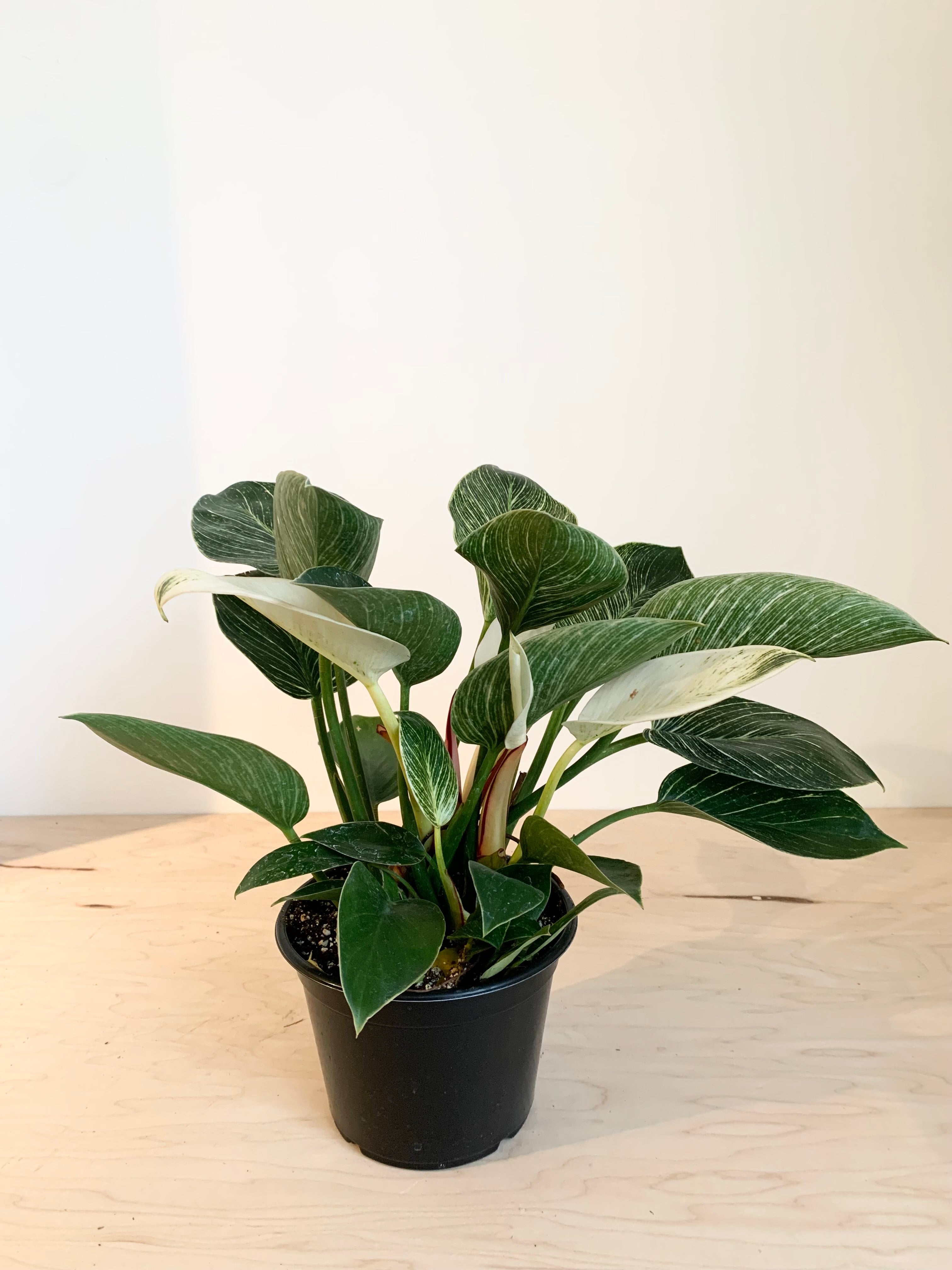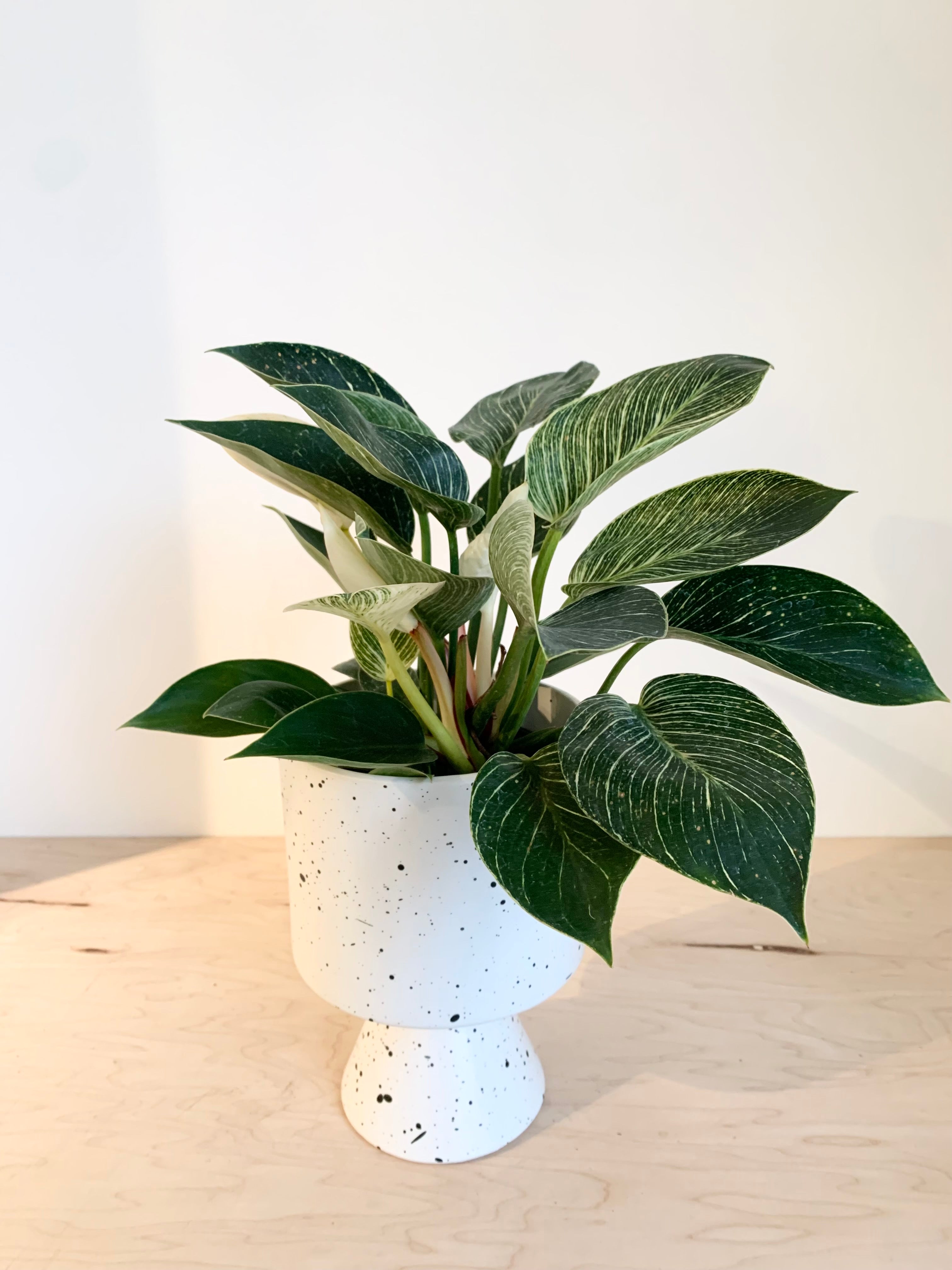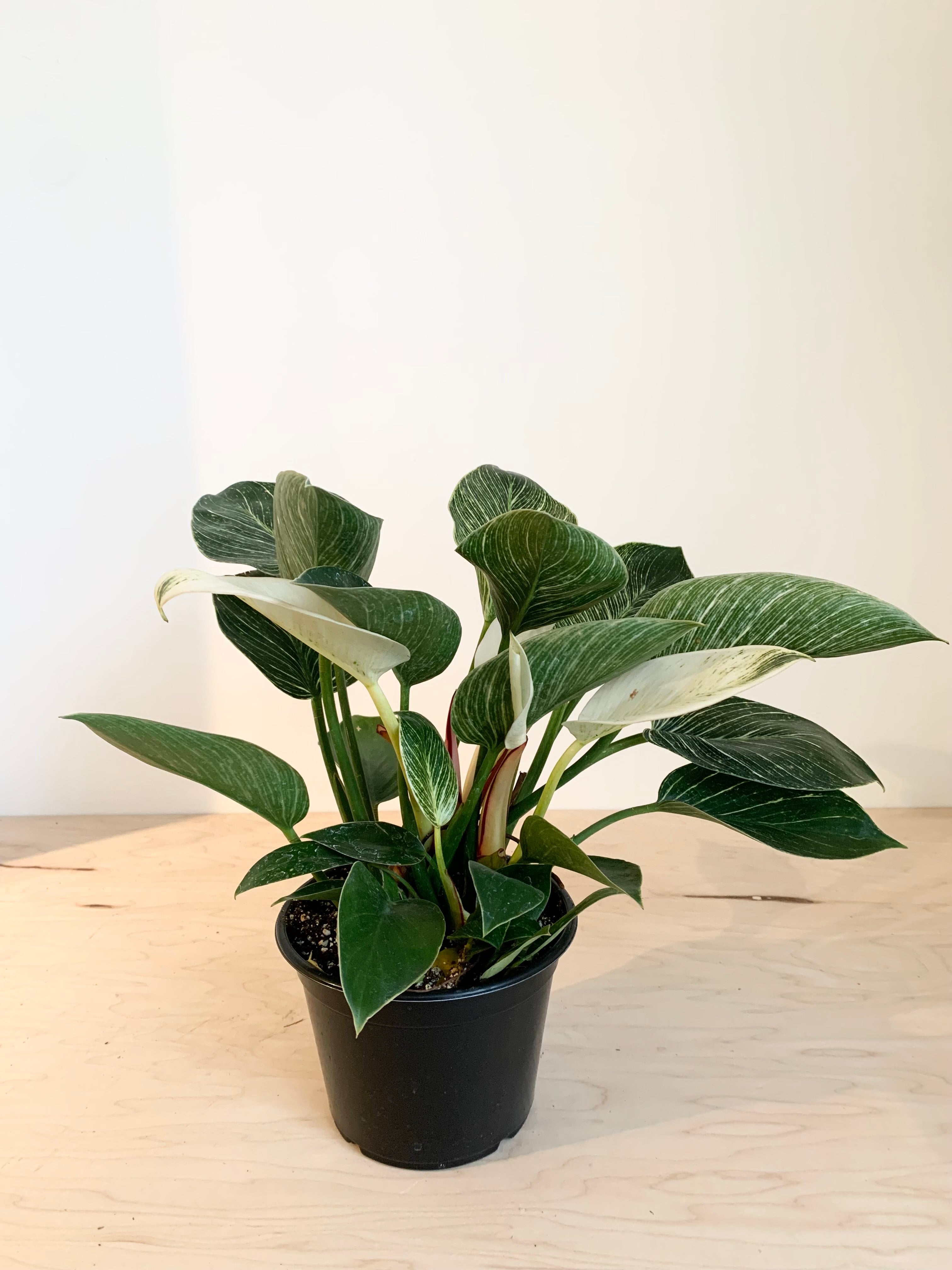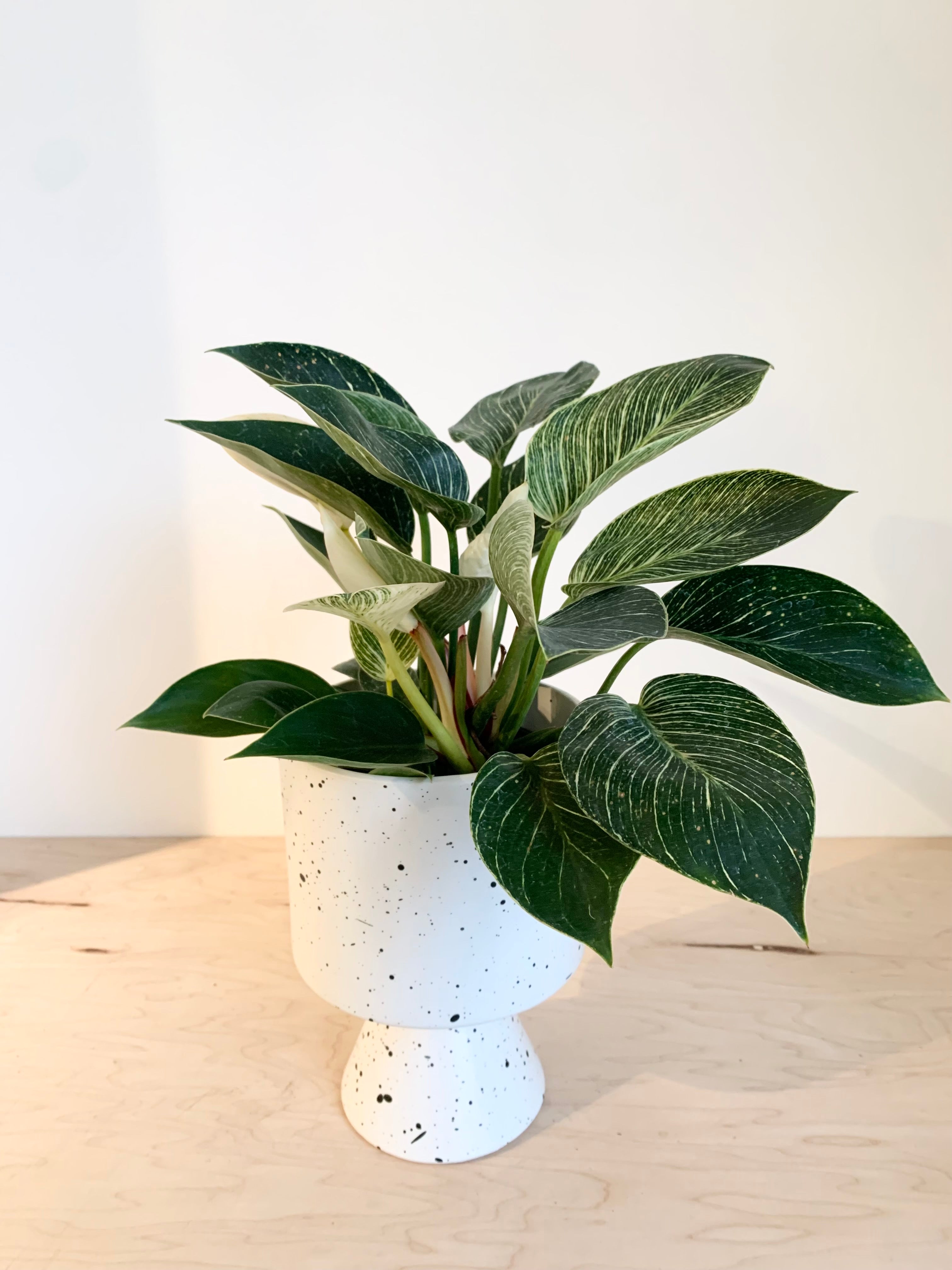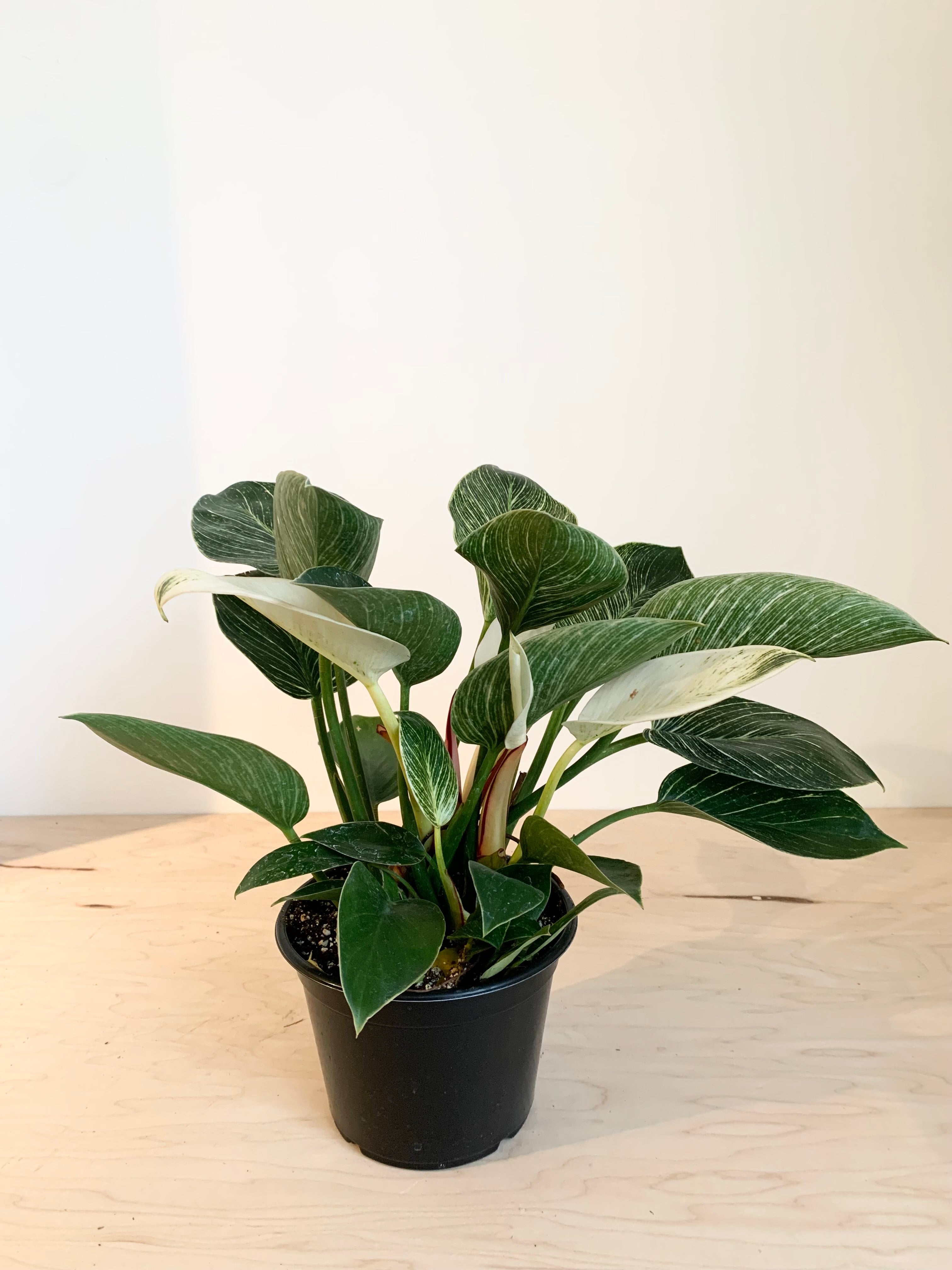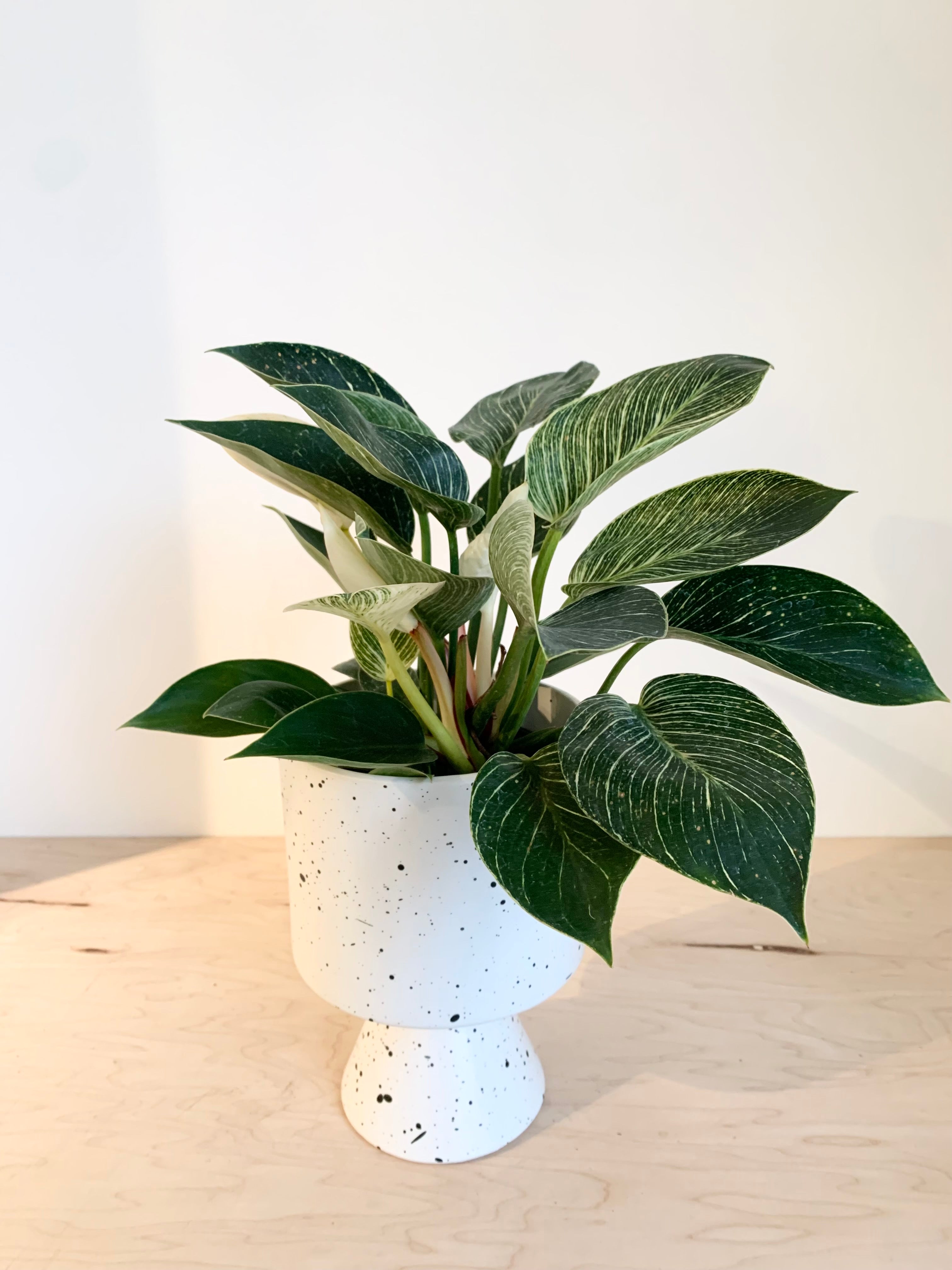 Philodendron 'Birkin'
Philodendron Birkin has gorgeous dark green leaves with pinstripes of soft white throughout, which will become even more pronounced and striking as the plant matures. This highly-sought after plant is easy to care for and looks stunning on a bookshelf or stand.  It is slow growing and will maintain a compact form, reaching a mature height of 1.5 - 3 feet.
LIGHT Bright indirect light.  Variegated plants require higher light levels to maintain the WATER Water when soil is 50% dry.  This plant can tolerate drier conditions.
HUMIDITY Prefers increased humidity.
This plant is toxic.  Keep plant out of reach for pets and children.